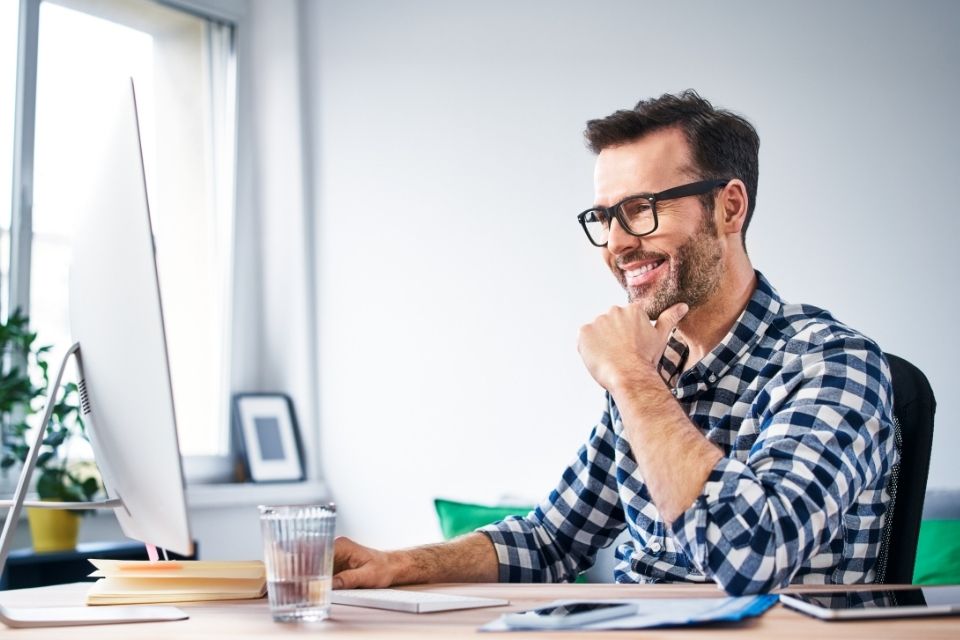 TecMundo in partnership with remote, continues to curate vacancies for 100% remote work. This week's vacancies are for several areas such as Technology, Marketing, Data and for those who are looking for Internship, Assistant or Junior level positions. Check out the opportunities below:
Hey
About the company: one of the largest companies in Brazil, Oi already has more than 20,000 employees to develop and manage the various products in its portfolio.
Vacancies: we separate 06 vacancies that offer remote format in the areas of Technology, Product and Marketing. Check out the highlights:
Mindera
About the company: Midera is a European company, originally from Portugal, but with global operations. They work with software development, and now they are starting to expand their operations to Brazil.
Vacancies: there are many benefits of working at Mindera: competitive salary, performance bonus, health plan, among many other advantages that make it an extremely desirable place to work. Just keep in mind that it is necessary to know how to communicate well in English, once the team is distributed. check out 14 positionswith highlights for:
Space Sheep Games
About the company: Founded in 2020, Space Sheep Games is a Brazilian game developer that operates in the mobile segment and its games cross borders around the world.
Vacancies: with an anywhere office culture, Space Sheep – which also offers several different benefits – is 04 open positionssome of which are:
Mutant
About the company: Mutant is a marketing, sales and technology company focused on optimizing the financial results of its clients such as Catho, Caixa and Banco Pan.
Vacancies: the selection includes 07 positions for the Technology, Recruitment and Product area. The company also offers medical and dental care, life insurance, home-office assistance, among others. Check out the highlights:
Frexco
About the company: Frexco is a startup that connects farming families to consumers, generating a more sustainable food delivery chain.
Vacancies: the company is growing fast, and all its 06 positions are for 100% remote work. Vacancies (some include internship) are for positions in Technology, Sales and Human Resources.
Melius
About the company: Méliuz, which adopted 100% remote work throughout the pandemic, offers hiring in the CLT modality, meal / food vouchers of R$ 60.00 / day, health and dental plan, goal award, among many other benefits.
Vacancies: we separate 08 vacancies (some have several open positions) for the areas of Technology, Marketing, Product, Sales and Finance.
best plan
About the company: belonging to the CASH3 group, Melhor Plano is one of the main comparators of telecom plans and financial services in Brazil.
Vacancies: In addition to remote work, there are several other benefits of working on the Best Plan, such as per diem, VA / VR, Health Plan, among others. Check out 10 vacancies, with highlights for:
Letrus
About the company: Letrus offers technology to impact education through a literacy program that combines artificial intelligence with linguistic knowledge.
Vacancies: Technology jobs are 100% remote, and the company offers an office in Pinheiros for those who prefer the hybrid model. The contract is CLT and Letus still offers BRL 700 in VA / VR and more than BRL 1,500 in other aid. Check the 04 positions open for Technology.
Unbox
About the company: with over 2,000 customers, Unbox offers a complete solution for anyone looking to build an online store.
Vacancies: the company opened 05 vacancies, totally remote, for several areas. The vacancies are in the PJ modality and offer Gympass, Flash benefits card and Health Plan. Confirm some positions:
More remote vacancies in various areas – beginner level
A Remote that helps those who are starting to find the ideal position. With that in mind, we have brought a list specialized only in Internship, Assistant and Junior level vacancies for several areas:
Internship
Didn't find your internship vacancy? Then check out all the open positions on the Remotar website
Assistant / Junior
Didn't find your spot? Then check out our website.