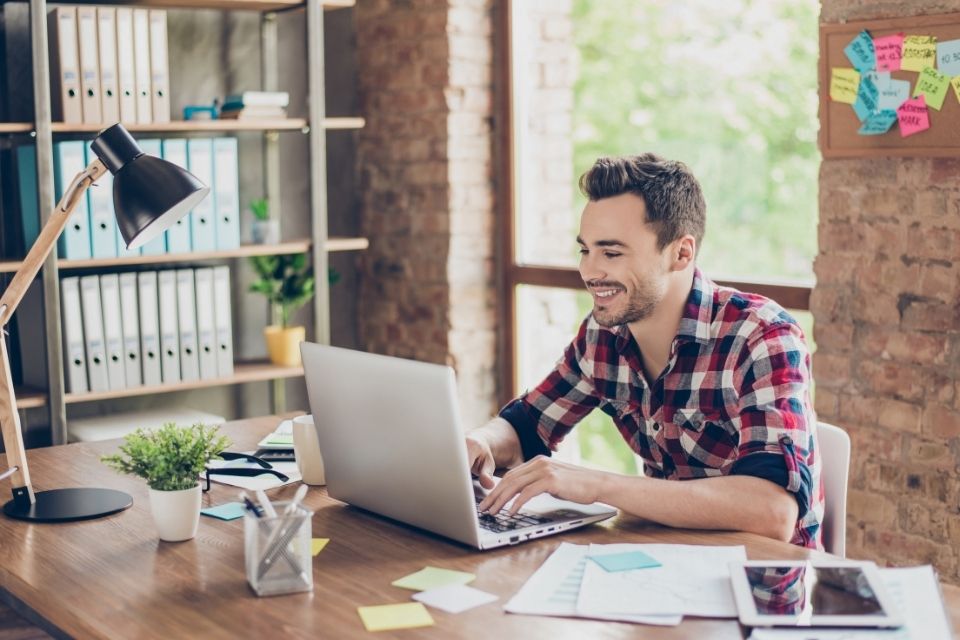 TecMundo in partnership with Remote, remote job platform brings you a new selection, with some of the most disruptive startups in the national market. There are vacancies in various modalities such as Technology, Product, Design, HR, Marketing and Sales. See the opportunities below:
Unbox
About the company: With more than 2,000 customers, Unbox offers a complete solution for anyone looking to build an online store.
Vacancies: The company opened 7 vacancies, totally remote, for different areas. The vacancies are in the PJ modality and offer Gympass, Flash benefits card and Health Plan. Confirm some positions:
Intelipost
About the company: With the purpose of simplifying logistics in the Latin American market, Intelipost is the leading freight management platform in Brazil.
Vacancies: The company has vacancies for fully remote work and offers great benefits such as PLR, VR/VA Flex of R$ 630.00, daycare assistance, among others. Check out these 3 positions in Product and Technology:
JusBrasil
About the company: JusBrasil makes legal practice more efficient through tools that simplify everything from researching jurisprudence to managing an office.
Vacancies: the company was already remote first before the pandemic and has several positions for different areas. Here, we have selected 10 vacancies, with highlights for:
Frexco
About the company: Frexco is a startup that connects farming families with consumers, generating a more sustainable food delivery chain.
Vacancies: the company is growing fast, and all 8 of its positions are for 100% remote work. Vacancies (some include internships) are for positions in Technology, Sales and Human Resources.
ROIT BANK
About the company: ROIT BANK is the only Fintech for Medium and Large Companies, offering accounting, tax auditing of entries in real time and payments on the platform itself, with Artificial Intelligence and integration with the largest ERPs on the market.
Vacancies: there are many benefits of working at ROIT. For those who choose the remote modality, they are entitled to R$ 170.00 in home office assistance, in addition to meal / food vouchers, health and dental plan, English course, among others. Check out these 5 positions:
Pier
About Pier: Pier is an insurance platform that offers intelligent coverage with fully remote operation (except for a few rare operational positions).
Vacancies: the company has a stock option program so strong that 35% of the company are already partners. It also offers several benefits ranging from the traditional to the most desired, such as well-being and free vacations. We selected 8 positions in different areas, with emphasis on:
Graphene
About the company: Grafeno offers a system that guarantees the banking and regulatory structure for financial transactions between creditors and companies. Its executive team has extensive experience in the technology market, and the work environment offers a lot of autonomy, independence and plenty of room for growth.
Vacancies: The company has remote first operations, PJ modality and numerous benefits. There are 11 open positions in the most diverse areas. Some highlights:
More remote vacancies
Paid Media Analyst – Full (affirmative vacancy) at GeekHunter
Junior Product Designer Person at Yampo
Talent Acquisition Pl na Conta Simples
Solutions Architect at Frexco
Front-end Developer na Round Pegs
Tech Lead no Lastlink
Webdesigner – Growth and Paid Media at Aegro
Senior Backend Engineer na Zenvia
Junior UX/UI Designer at Robô Laura
Junior iOS Developer at Gaudium
Marketing Specialist Person – CRO at Tray
Tech Recruiter Person at RD Station