Better fans of Hearthstone prepare your decks, fingers, and set aside a good time to play, as Blizzard has taken care and brought a bunch of news to its popular card game with free download on PC, Android and iOS! Today, the producer revealed Darkmoon Delusions, expansion to be launched on November 17, in addition to revealing the new competitive mode Hearthstone: Duels.
And don't stop there, as the game's progression system has also been completely overhauled! To better understand all these new features, and to learn a little more about the 135 cards corrupted by the power of the Ancient Gods, Blizzard kindly invited us for an exclusive chat with John McIntyre, the designer on the card team, and Pat Nagle, the lead designer. live content and lead designer Dueling. Check out the best moments of the interview below:
The biggest game update!
As someone who loves and accompanies Hearthstone for years, I've been impressed by the amount of things you've announced now. Should it be the biggest update so far? How did you manage to launch this in such a complicated period, with everyone quarantined in the middle of the coronavirus pandemic?
John: "As you said, there's a lot going on in this update, and one of them is the expansion Darkmoon Delusions, which we started doing more than a year ago, when we started talking about the theme and addressing the initial designs, which are always our first stage of development, where we try to find the class and mechanics archetypes. We were with about 16 weeks of work in it when we had to migrate to the home office. But luckily I don't think it was that challenging, at least in terms of development. The biggest challenges were really what everyone lived on the planet: having to be quarantined. As developers, we had access to all the tools that we normally would have, we just started to communicate more through Zoom, Slack, those things. "
"In order to rework the rewards system and systems … this is something that we have talked about since the Year of the Dragon, which was when we decided to put more resources on Battlefields. And then we went on working and implementing the new achievement system, which certainly gave a lot of work to our various technical designers and engineers. "
Pat: "Something I feel John underestimated a bit is that the team had several different goals, each working semi-separately on their own things but then, strategically, everything converged in one big change right at the time of the release of Darkmoon Delusions. The new charts, refurbished systems, Dueling, all of this together ended up being giant! And agreeing with John, it was a surprise, at least for me, how we managed to be so effective and productive since, earlier this year, everyone went to their homes to work, with videoconferences and each one remotely on their PC. I was positively surprised at how effective we were. The biggest challenge was to reestablish our connections and conversations from home, because, despite having these cool scenarios here at the bottom of the video, if I turned my camera on now, you would see my kids' room. (laughs).
And how exactly will the reworked progression system that you announced today work?
John: "We have a new Rewards Trail, where most of your rewards stay, like gold, card packs, experience points, and you'll unlock things along the way. Achievements are challenges that guarantee you experience around that. And what I think is cool about this is that they can motivate you to try to play in ways that you might not have done otherwise. It's more of an incentive to build a crazy deck, try a new strategy that you would never try. Anyway, it was made to reward and encourage players to try the new! We have achievements for the normal mode, Battlegrounds, and there are different types of achievements: some you fulfill, win XP and that's it, others are linked to progress… I don't know if there is one exactly like that, but, for example, you can have one "bid 10, 100, 1,000 warlock cards" challenge, and then you earn XP at each stage. "
"Each season will have a different collection. That is, there will be a new Rewards Trail every time we launch a new expansion of Hearthstone. This will be the cue to reset the progress bar, and then you start working on the new rewards. And one of the reasons we did this is because, traditionally, if you wanted to win gold, the way to do that was to do the missions, and that motivated you to play the normal mode. With the news, feelings that motivate people to play all the different modes, so that must be the thing that makes us most excited! "
And we will also have a new profile page, right? It looks more like a huge change! Will the new statistics there motivate people to try the new modes as well?
John: "The way I imagine it is that, currently, your profile, your icon, shows only your highest rank. And now we show you everything, which I think may motivate you to play some modes that you were not playing before, instead of dedicating yourself to just one. As a player, I have fun experiencing everything, especially as more of them are released, like the Dueling now."
Pat: "I agree, I think the Profile page, and the new achievement system, is a way to recognize all the different ways of playing Hearthstone. So we will highlight this in your Profile. It is as if we are offering a suggestion to the players. I think it can be very positive to get in the game and see that there is a wide variety of things you can do, and everything takes you towards the rewards. Even if you don't want to play a certain mode today, you can still make progress by playing any other style of Hearthstone you want. "
I had a chance to test the Dueling in advance with you and it was amazing! It must have been hard work to balance everything, right? Can you talk a little about how the backstage works to make matches as fair as possible?
Pat: "This is a great question! Because, first of all, in the Dueling matchmaking is much more organic, because you face players who are on the same stage as you. Because there is a progression of strength, so even if someone is not very good, she in a more advanced round would already have access to many improvements and powers, so it is an advantage that we want to avoid. So, at least in terms of powers, we guarantee that the players will always be aligned. Under the hood we also have an MMR system, with a little magic involved to try to make people face rivals of similar ability.
The new Duels mode promises a lot of fun for beginners and veteransSource: Blizzard
There are many, many numbers working together to try to ensure that, so it is important that we first try to get people with equal powers to play, but also of similar skills to try to prevent very very good players from crushing newbies. And in the structure of Dueling, you play until you have lost three games, so the more you play, the more you will find people who are also in a successful campaign, and they will probably be better too. The tendency is for the best to group together in the eight, nine wins, while at the beginning it is more level below and more populated as well. "
And do you think someone who just installed Hearthstone for the first time can now jump straight to the Dueling, or is it better to tweak the other modes a bit first?
Pat: "There are some things to take into account… The fact is, we want Dueling as accessible as possible. You start by building a deck from your collection, so just that, requiring a knowledge of deck construction, it would probably be better for someone very new to know a little more. Hearthstone before but, even considering that, a 15 card deck is super easy to make, so it shouldn't take too long. In addition, the hero and treasure power you gain in the beginning is the starting point of the construction, and once you understand the cards that work best with this, everything is simpler. I still wouldn't say that a complete novice should go to Dueling, I think it needs at least a little bit of context, but certainly one of our goals was for the mode to be accessible to all Hearthstone. That's why we made the process of building decks super simple and fun. "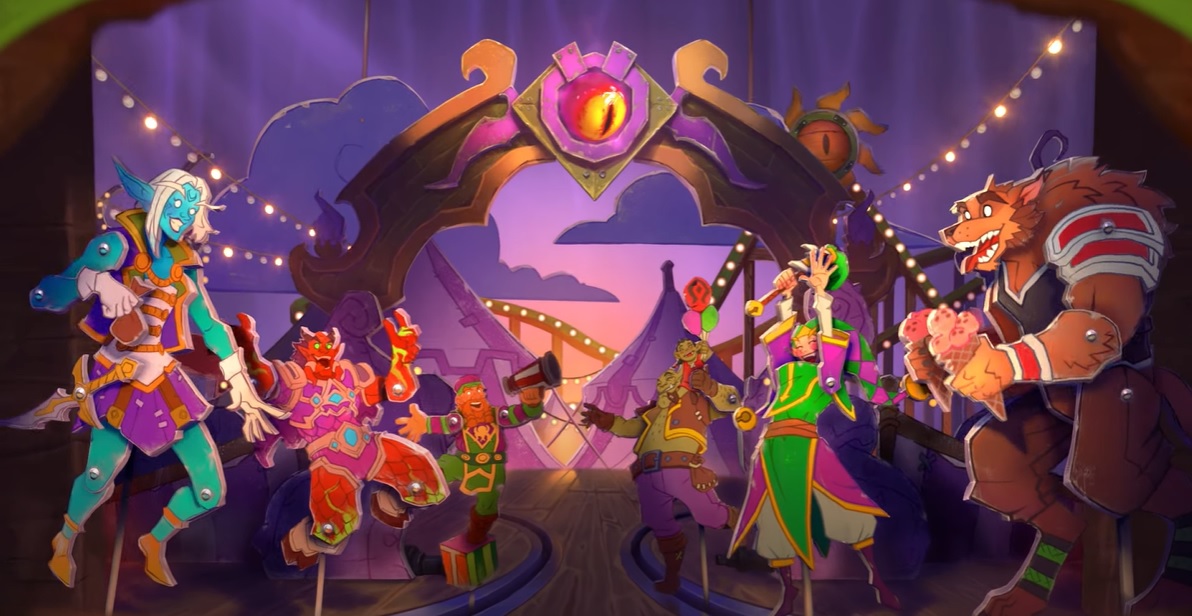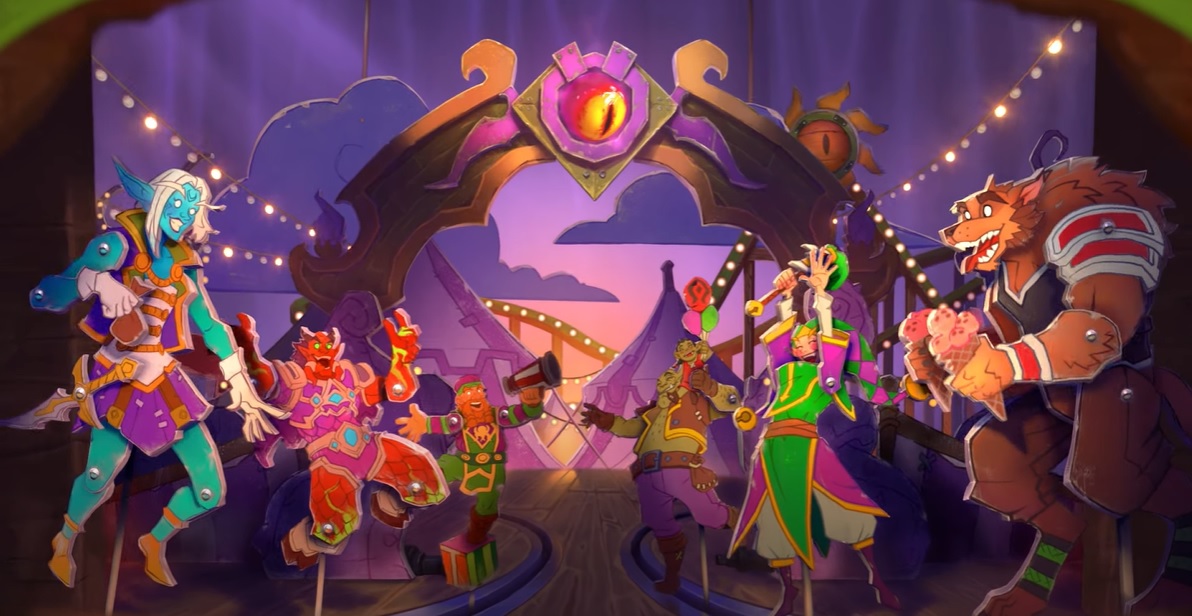 The new Delírios em Negraluna expansion arrives on November 17Source: Blizzard
And what are your favorite characters, cards or powers for this new wave of content? What do you most like to play with?
Pat: "For the Dueling, I like… Omu, because I like Druids! As I mentioned before, each hero has his unique powers, and I really love his unique Treasure. Early access to the mode arrives today, the 22nd, and you will already be able to enjoy a power and treasure per hero. Then we'll add more of them "
John: "I like magicians a lot, I love Mozaki. I remember that I worked on the collection of Scolomantia, in the spell damage archetype, and I love being able to gain a passive that increases your spell damage, letting it increase since the beginning, I love how it impacts the expansion cards! "
My impression is that Hearthstone is currently at its best, with a lot of new content. How do you feel about this pace of launches? Any final messages for your fans?
Pat: "We have more and more ways to play Hearthstone, and it excites us too much! The basic game of Hearthstone it was already so much fun, and now we can give people more and more options and a constant flow of ways to play. For me, working on the team, it's a really cool time! "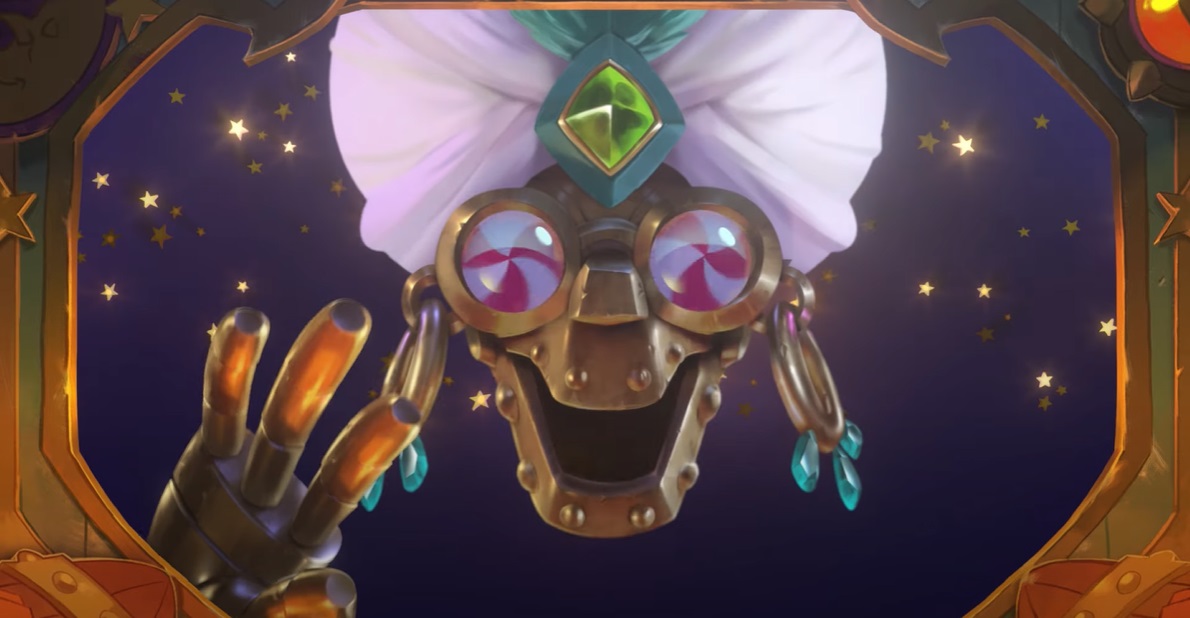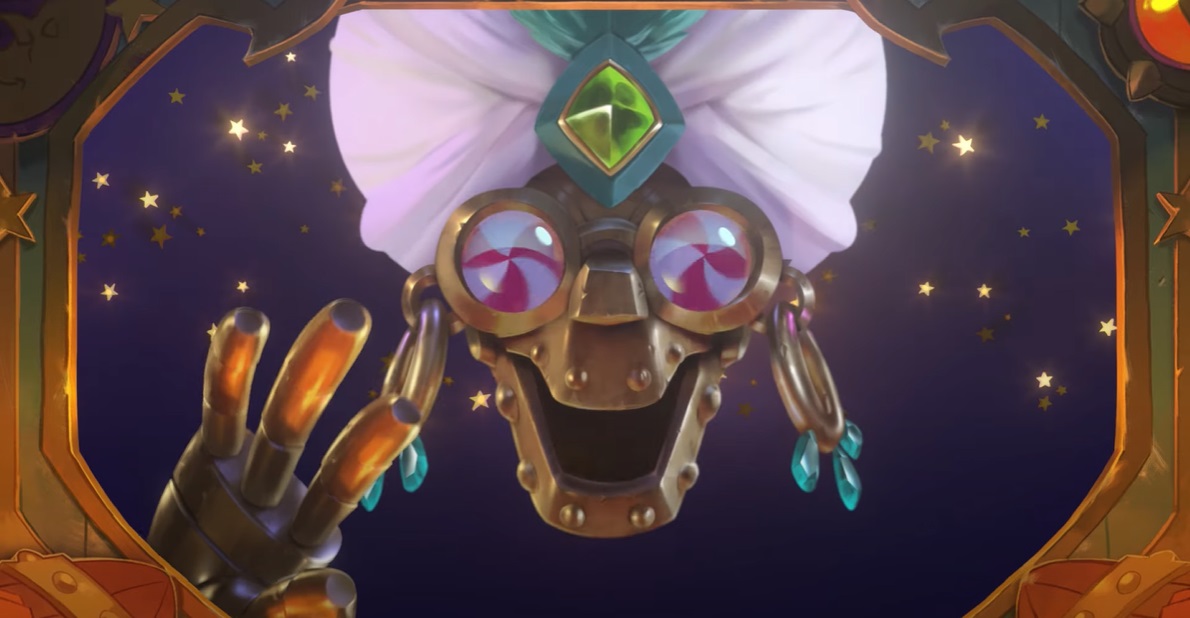 To the delight of fans, the Ancient Gods are back at Hearthstone!Source: Blizzard
John: "Our fans have been asking for new ways for a long time, and the creation of Battlegrounds, Dueling, everything we did… I think one of the reasons people are playing more Hearthstone is that we have more resources, we change our philosophy a little bit, practically every month something new is being added to the game, something to get your attention. It's been a lot of fun to play this, and just as much or more fun to play too! "
"I am super excited about the return of the Ancient Gods, they are fan favorites and we finally managed to bring them into the game. As I'm also a fan, doing this turned out to be a gift for myself too! (laughs) I hope everyone is as excited as we are! "
Pat: "I hope to see you at Dueling! #TimeOmu "