ATTENTION, SPOILERS AHEAD
The 17th season of Grey's Anatomy continues to surprise viewers. In this week's episode, aired last Thursday (11), a very beloved character from fans said goodbye to the series.
This is Andrew DeLuca (played by Giacomo Gianniotti). Thus, in a recent interview with TV Line, the actor commented on DeLuca's death and his ending in ABC's medical drama.
"Initially, I was called to the office of our executive producer Debbie Allen," he said, referring to when he learned that his character was going to die over the course of the seventeenth season of production. "At the time, she and our showrunner Krista Vernoff just said they wanted to talk to me," he recalled.
"So I sat down and they quickly explained to me that the writers believed it to be a very beautiful storyline. And unfortunately it was about DeLuca's death, "he said during the interview, adding that they explained to him about being an opportunity to show how brave the character was and would die like a hero.
Doctor Andrew DeLuca was directly involved in a plot that addressed the issue of human trafficking. Somehow, the death of the character, who followed the sex trafficker out of the hospital, ended this dramatic arc in the medical series. "Although it is a tragic loss, it is preventing trafficking," he said.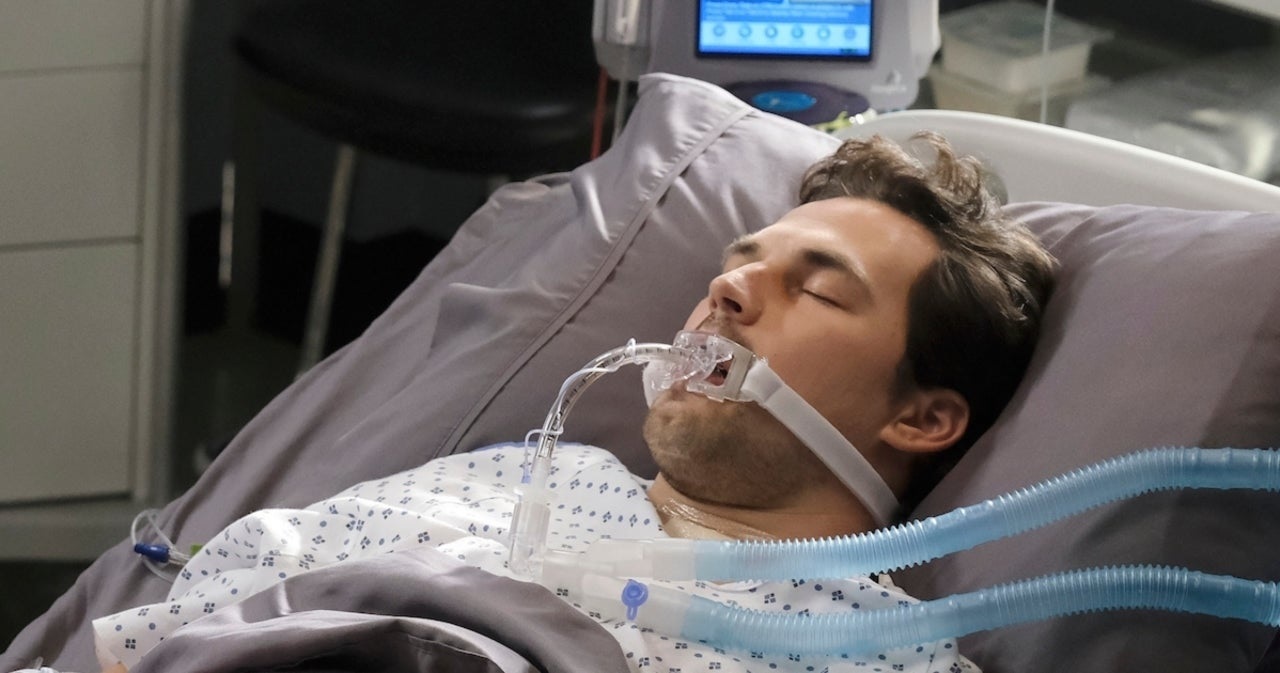 (Reproduction)Source: ABC
17th season Gray's Anatomy continues to bet on melodrama
The outcome of the 17×07 episode of Gray's Anatomy shows a kind of reunion between DeLuca and Meredith (Ellen Pompeo), who remains in the Gray Sloan in critical condition.
In the midst of the protagonist's dreams, she is reunited with several characters who have already died. This is the case of DeLuca, who appears on Meredith's beach. It is worth remembering that the two also had a romantic involvement throughout the episodes.
As painful as it was to say goodbye to the team after so many years of working together, Giacomo Gianniotti guarantees that he was excited about the outcome of his character. "I am a storyteller and whether you are an actor or a director, the story must win," he emphasized.
Even so, he is optimistic to think that DeLuca can return in a new moment. Through his official Instagram account, the actor toyed with the possibility, even though it now looks like he was just trying to outwit the audience.
"We will be able to see DeLuca in the future. There are other opportunities for him [aparecer] for the rest of the season, inclusive ", argued Gianniotti. "Many characters who have been lost over the years have returned, whether in flashbacks or playing small home videos on our phones, ghosts, sometimes dreams. There are several ways, "he suggested.
Giacomo Gianniotti talks about the consequences of DeLuca's death in Gray's Anatomy
Still during the interview, Giacomo Gianniotti speculated about what could happen in the medical series after the death of his character. According to him, the relationship between DeLuca and Meredith was "very valuable for both parties". However, the two did not, in a way, have a conclusion about all this, since both were quite distant from each other when they said goodbye.
"I have had people in my life who have lost their partners [como Meredith fez com Derek] and they had to move on. They met other people and fell in love, but there is always that little hole in their hearts that cannot be filled by anything, "he reflected, adding that he loved Derek's return to the series.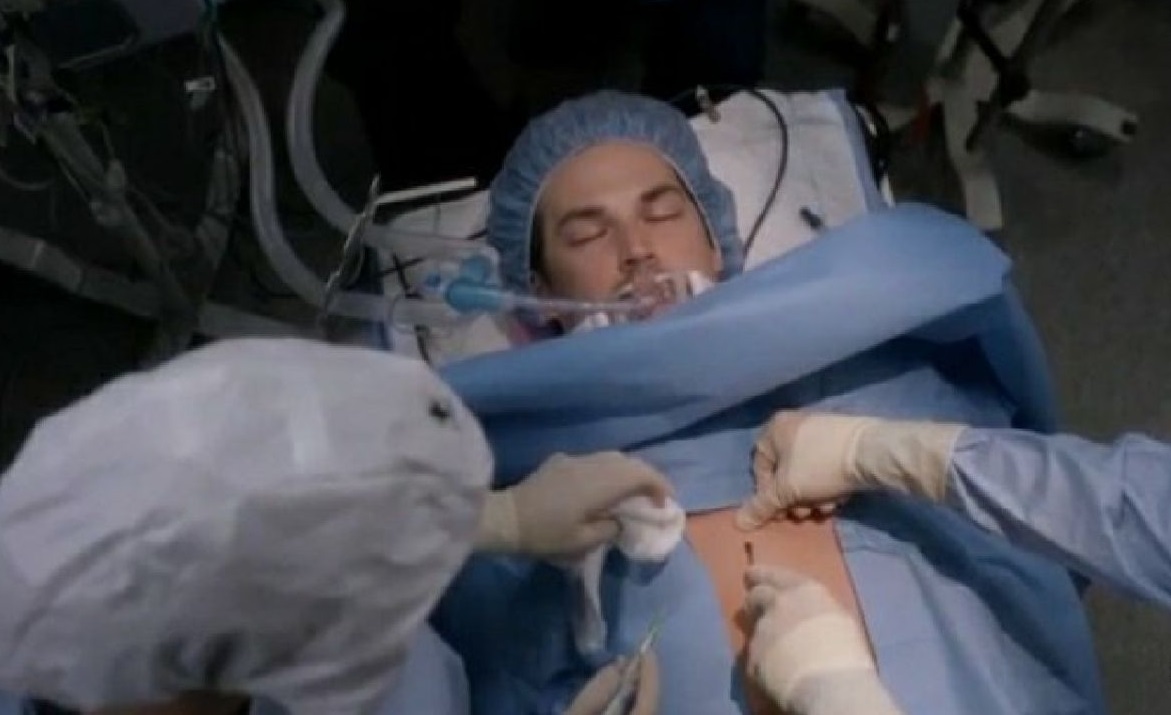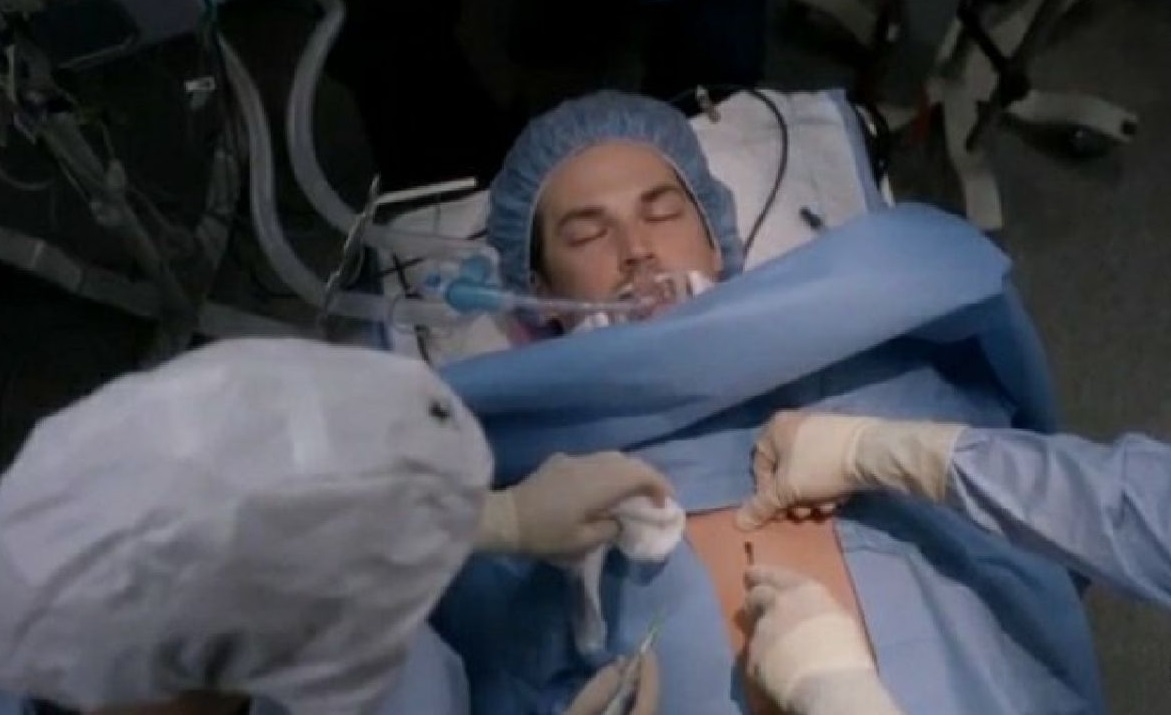 (Reproduction)Source: ABC
Due to the incorporation of the coronavirus pandemic into the 17th season, Giacomo Gianniotti believes that Meredith and DeLuca have strayed too far. "If it weren't for that, they would have been able to pick up where they left off," he argued.
"At the beginning of the exhibition of the episodes, there was the possibility of both reflecting if there was a chance of a return. But after she develops the covid-19, everything is set aside ", he lamented.
Ending its participation in Gray's Anatomy, the actor took the opportunity to thank all the viewers who connect with his character. "I am grateful to have been part of this all these years", he concluded.
New episodes of the 17th season of Grey's Anatomy will be shown on Thursdays by ABC.