In March 2021, GoPro released an update to its mobile app and adopted a "new/old" name: Quik. The company's commercial objective is to attract smartphone owners who do not yet have a branded camera and to retain those who already use the equipment. However, GoPro founder and CEO Nicholas Woodman goes a step further by saying that the idea is "to help people be happier".
O TechWorld interviewed the executive to learn more about this strong onslaught in the software market, but before getting into the more philosophical part of the conversation, let's understand how the GoPro app got here.
GoPro beyond hardware
GoPro's venture into the software market is not new. In addition to its own app that only worked with its cameras, the GoPro App, in 2016 the company invested US$ 105 million in the purchase of two video editing apps, Splice and Replay. Shortly thereafter, Replay was re-released under the name Quik and focused on faster, more automated editing, while Splice continued under the same name, offering more features for advanced users.
As the services were available to edit any video stored on the smartphone, GoPro was already talking about how it would like to help people tell better stories with videos, regardless of which camera they used to capture the images. In 2018, the company quietly passed Splice on to Bending Spoons and began focusing on improving its own app.
The Splice app is now under the watch of another company, Bending Spoons. https://t.co/uNR1lscil5

— GoPro (@GoPro) December 23, 2018
Despite being sidelined by the GoPro App, which was its main software, Quik still had "about eight million active users a month" before the redesign process, according to Woodman.
In 2021, the company understands that it reached a new level of software development and relaunched Quik for R$37.99/year or R$7.50/month. Those who are already a GoPro subscriber and pay R$159.90/year or R$15.90/month also have free access to Quik.
GoPro for everyone
For Woodman, the new app is the culmination of GoPro's multi-year effort to diversify its revenue and not just be hardware dependent, as the app can be used to edit photos and videos from any smartphone or camera, including GoPros and DSLRs, in addition to helping people manage the large amount of images they have.
The executive explains that the new Quik democratizes the resources that were previously restricted to the GoPro App and, even though he is aware that a number of other options for managing image library, storage and editing already exist out there, the subscription service allows to offer to users all the tools in the same place in a simple way.
In addition, the company can offer updates with updates every two weeks, for example, while its camera portfolio is updated once a year, which increases the chances that GoPro will keep its name up for longer and offer users more innovations.
"The relevance and importance of our brands to people who don't own a GoPro is just a much better return on the investment we're continually making in Quik's capabilities. And that's why we launched the app as a subscription service for people who primarily use their phones or another camera to capture photos and videos," Woodman said.
"And over time, if we can impress these users with how powerful and convenient Quik is, maybe we can help them to the point that maybe one day they'll consider buying a GoPro to take their capture capabilities to the next level. But even if we only serve them through the use of Quik, that's okay, we're happy to grow our brand this way and help people achieve more with their passion for capturing and sharing videos and photos."
Neighbor's feed is always greener
Financials aside, the GoPro lifestyle exists and we can't deny it. However, in addition to the hard user Extreme sports practitioners who take incredible images, there is also the average consumer, who uses the camera to film fun moments with their children, weekends at the beach and sunny days at the pool. And they are also in the crosshairs.
"Our personal content validates us and reminds us who we are, who we love and what we love to do. So we feel it's really important to help people engage with their personal content, because we think it makes them happier," says Woodman.
For the executive, the excessive use of social networks makes people look a lot at the lives of others and stop enjoying their own moments. "Sometimes people fall into the trap of spending too much time looking at other people's photos and videos. It can make you feel like you might not be doing enough with your life."
"And this is the aspect of the Quik app that I'm most proud of: I think we're helping to make our users happier and more proud of everything they're achieving in their own lives."
Part of this is due to the widespread mess that turns the camera roll and the cell phone gallery with so many images. To help solve the problem, Quik bets on the feature called "wall", which works as a kind of private feed for your favorite images.
The new Quik also allows the automatic creation of videos with music sync for the most layman. Just select the photos and videos you want to use, choose a song from your personal library or one made available by GoPro itself – now free of royalties and without the risk of being filed by social media – so the edit is ready.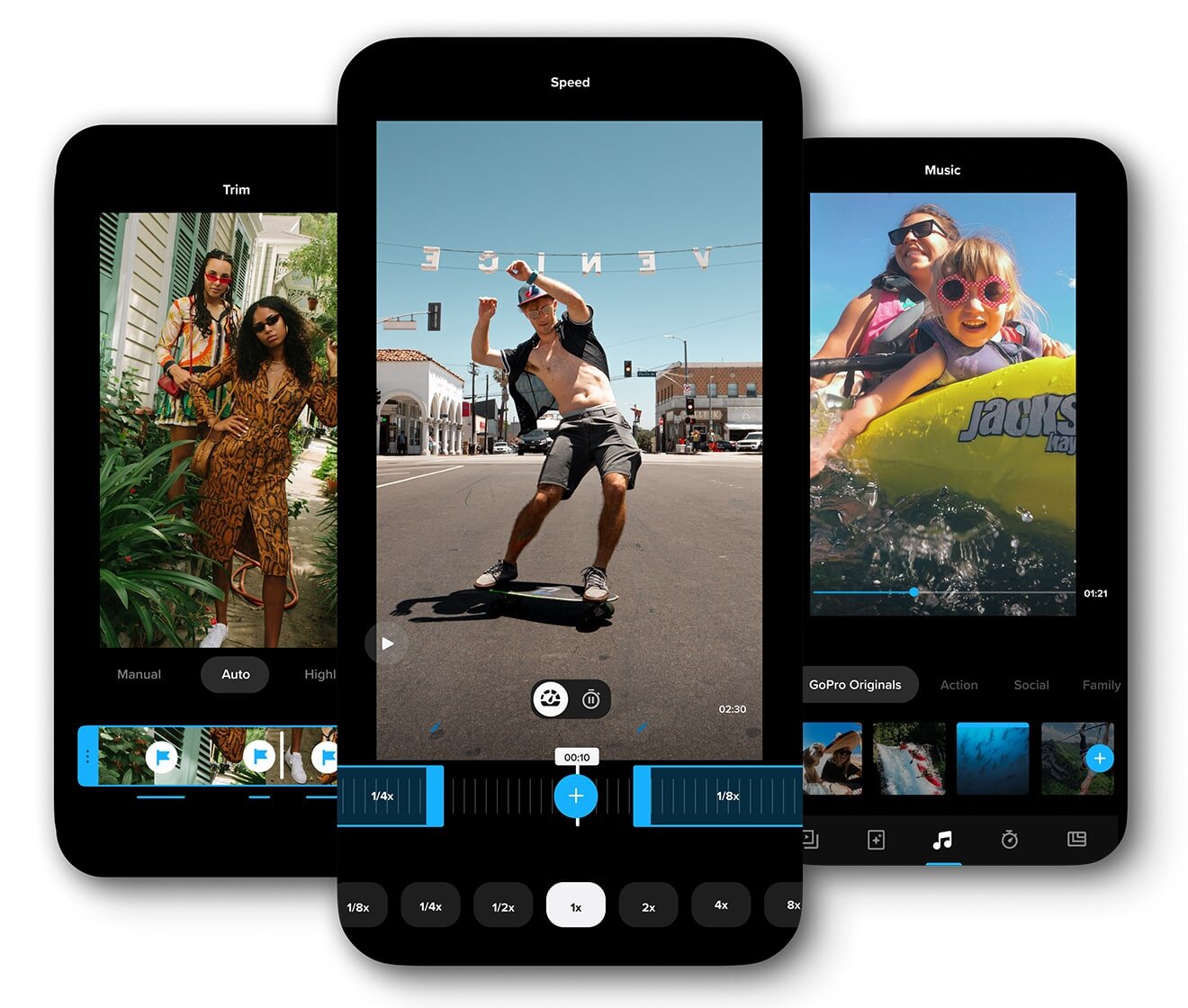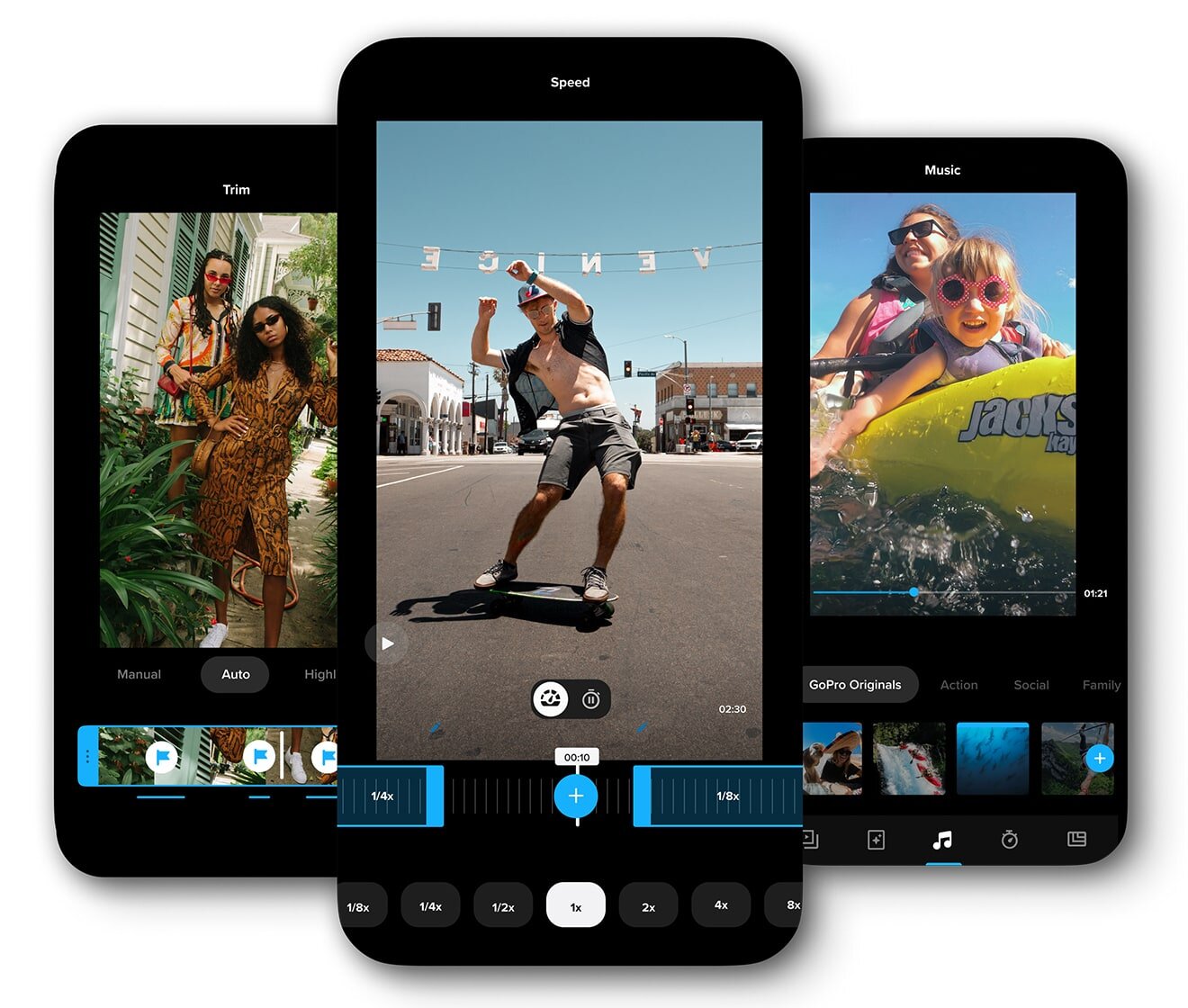 Pandemic effect, smartphones and the future of GoPro
Since going public in 2014, GoPro has figured among the darlings of Wall Street, saw his actions spiral downward and struggled to turn the tables. But the mission is not easy when its flagship product competes in a market where nearly half of the world's population has a camera full of advanced features in their pocket thanks to cell phones.
About having been inspired by the world of smartphones for the development of the brand's software, Woodman doesn't deny:
"At the end of the day, it's all about delivering the most convenient experience possible for our users, and smartphones have done a phenomenal job. Companies have built impressive hardware that is convenient for the software running on the phone. As a hardware and software company, we have to offer the same level of convenience, because that's what people expect."
In 2020, during the coronavirus pandemic, the company announced a strategic realignment, including a workforce reduction of more than 20%, a focus on direct consumer sales and its subscription service. In March 2021, share values ​​became interesting again and the subscriber base for the company's services surpassed the 1 million mark in April.
The advantage of the GoPro subscription is broad and is no longer related only to discounts on the purchase of new branded cameras and accessories, as it offers unlimited GoPro image cloud storage and live streaming to the GoPro streaming platform directly from action cam.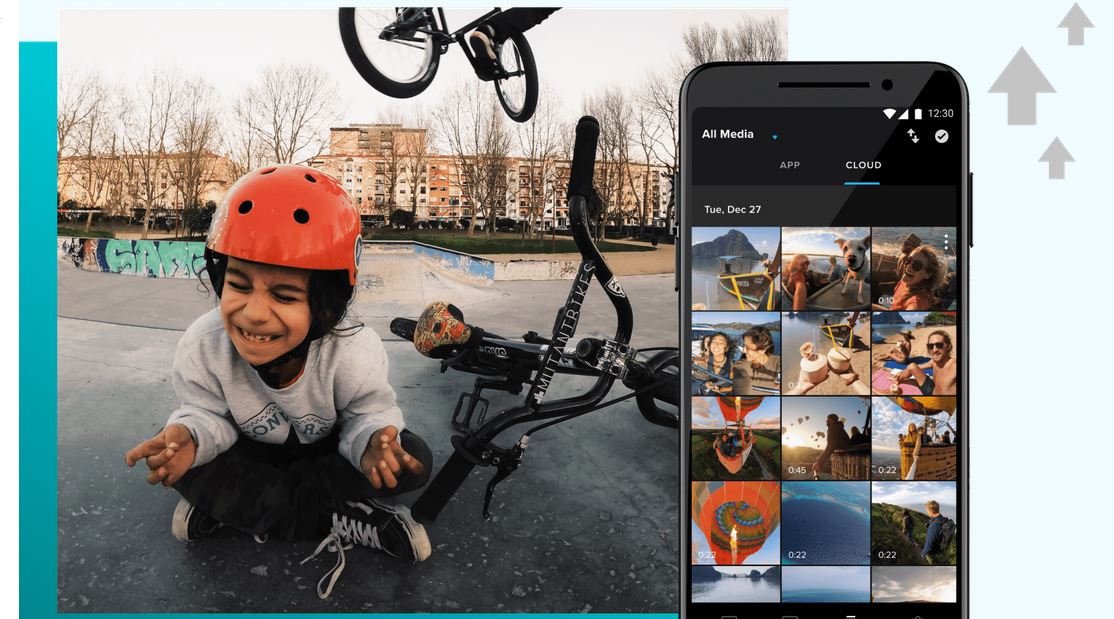 For the future, Woodman says that we can expect a desktop version of Quik, which will allow us to start editing a video on the cell phone and finish it on the computer, for example. In addition, the app subscription will soon include unlimited storage of images imported to the wall. "Our goal is to have everything synchronized between the desktop, mobile and cloud," explains Woodman.
Woodman also recalls that Brazil is in the top three of the countries that interact most socially with the brand. "From all of us at GoPro to all our Brazilian fans, thank you very much. We love it, listen to you and will continue to develop amazing products for you because we know how much you appreciate it," he concludes.
Namaste aside, this time GoPro seems determined to hook new users and generate more revenue using other means than their cameras, but in the end, the message is still that everything can be better if captured on the action cam of brand.