In 2020 – 15 years after the launch of the brand's first camera -, GoPro launched its most powerful model to date. The HERO 9 Black has a bigger battery, more resistance to cold, front screen, removable lens, more resolution in the images, and is much more expensive than the previous version. The launch price for Hero 9 Black is R $ 4,899, while HERO 8 was launched for R $ 2,999.
Design
Leaving aside the price part, the design compared to HERO 8 has had some considerable changes: a 1.4-inch color screen on the front, a larger body (to be able to store more battery) and a screen touch screen rear that increased to 2.27 inches.
What still pisses me off a bit at GoPro is the touch screen response. This is because when we slide or touch to give a command, the response is not so fast – mainly because we are unaccustomed to the response rate of smartphones. But it is worth remembering that it has 14 voice commands that can trigger features such as taking pictures, recording, hanging up and everything.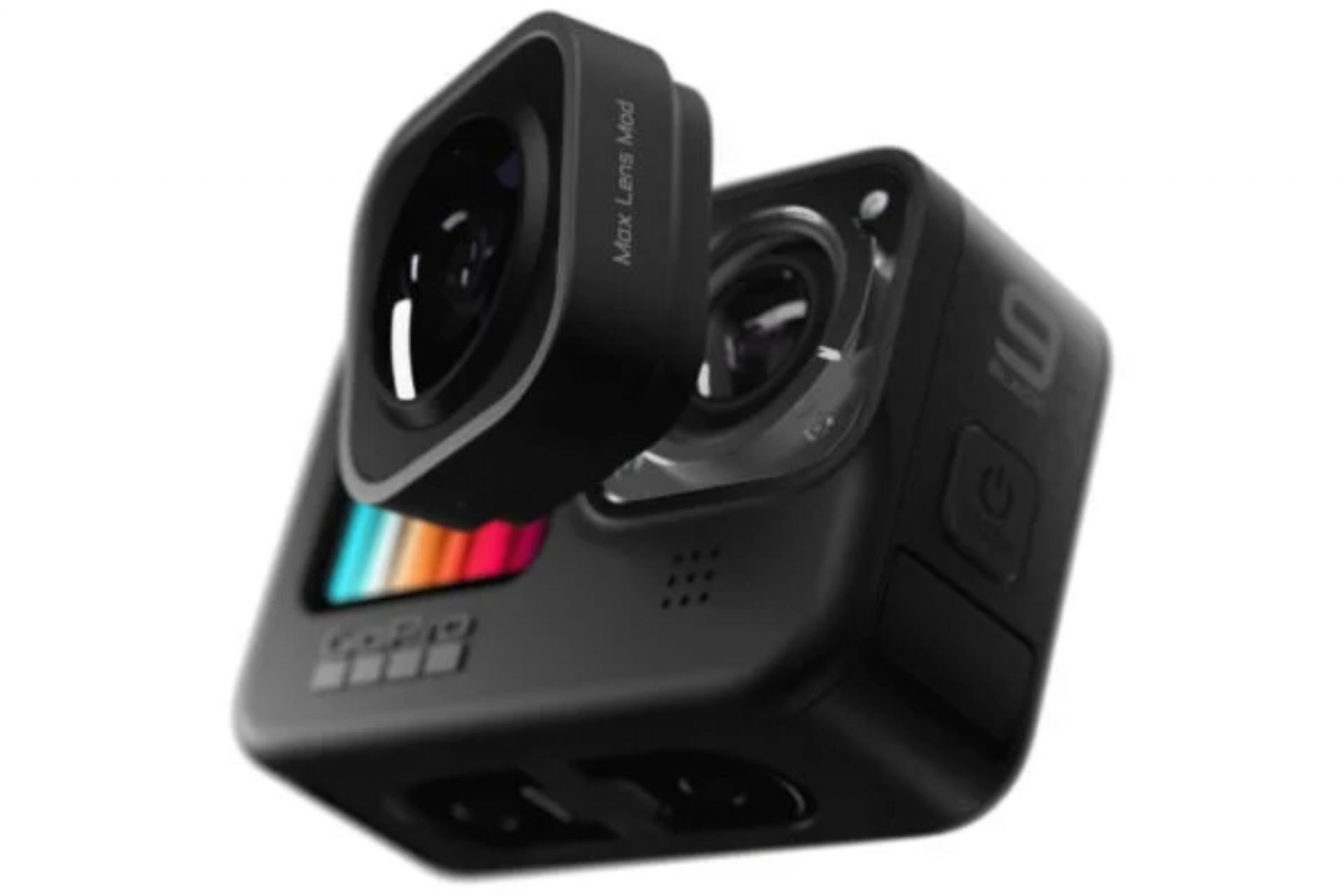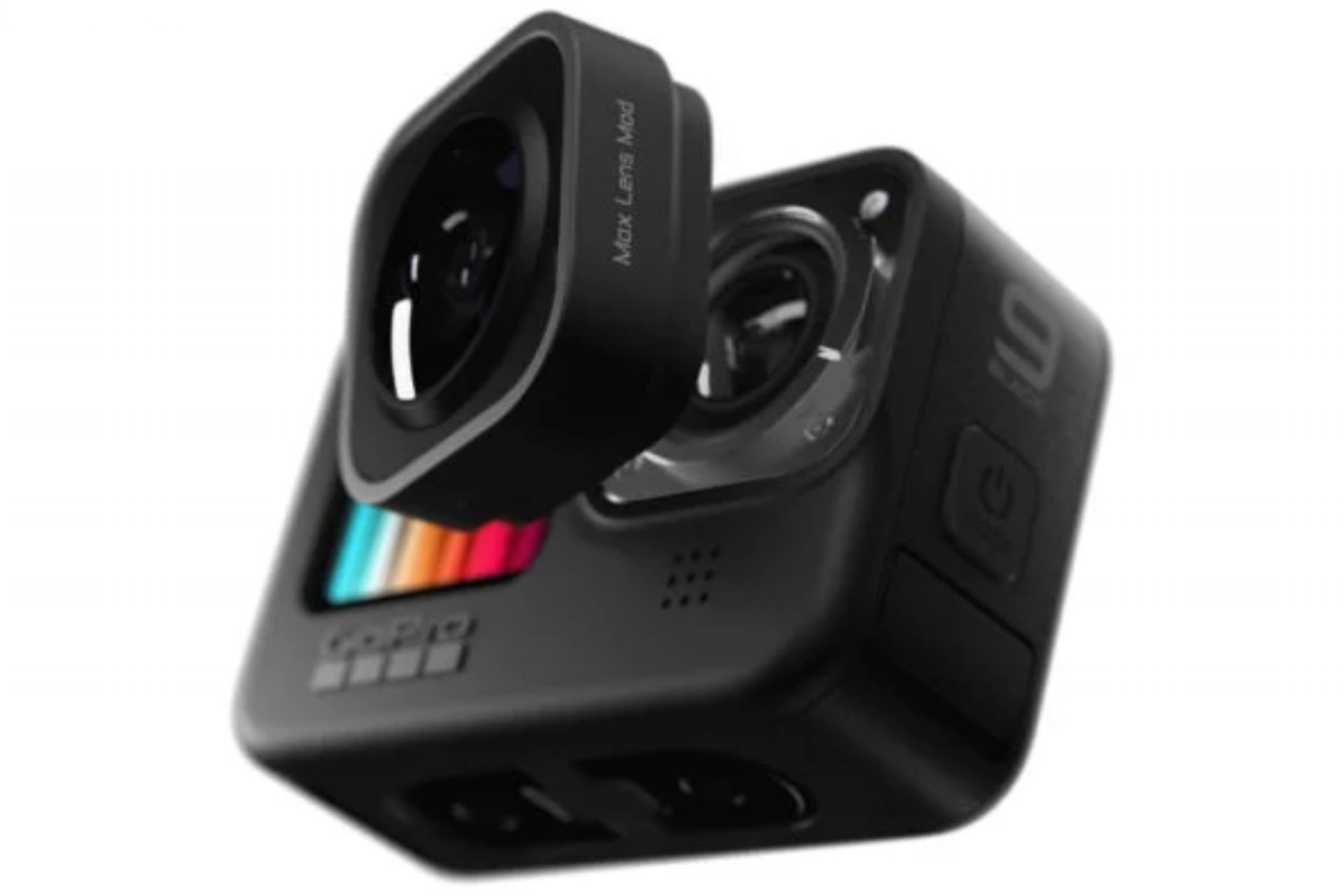 The GoPro mounting rod remains the same as the previous version, which is folded into the body of the camera itself and makes it easy to change the brackets. The lens is again removable and now allows the exchange for the Max lens module, which reduces distortion and further increases stabilization in photos and videos with the ultra-wide angle. But those who want to buy this second lens, need to pay more money. We have not yet tested this option, as it is not available in Brazil, but it should arrive soon.
The color front screen is a very important addition and makes life easier for vloggers, for example, but it is not touch – which is good for us not to bump into it unintentionally. Unlike previous models, which had a small gray screen that showed only some simpler information, here it helps when framing the selfie photo or video.
It is also worth mentioning that, for the first time, GoPro comes in a reusable box without plastic packaging.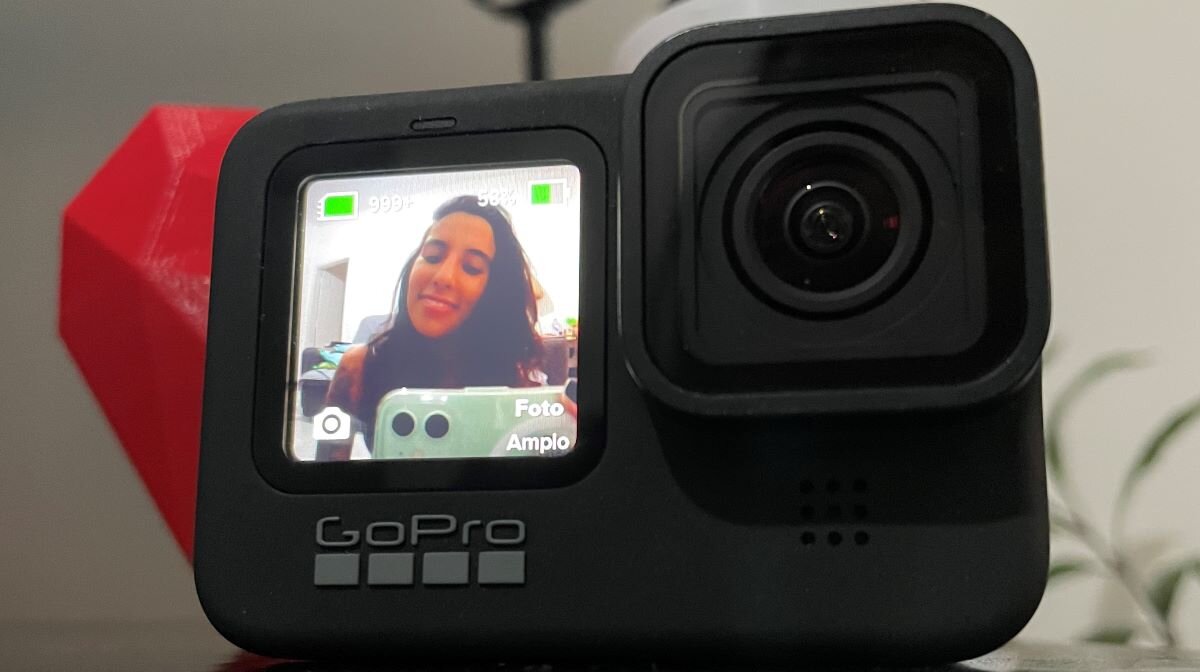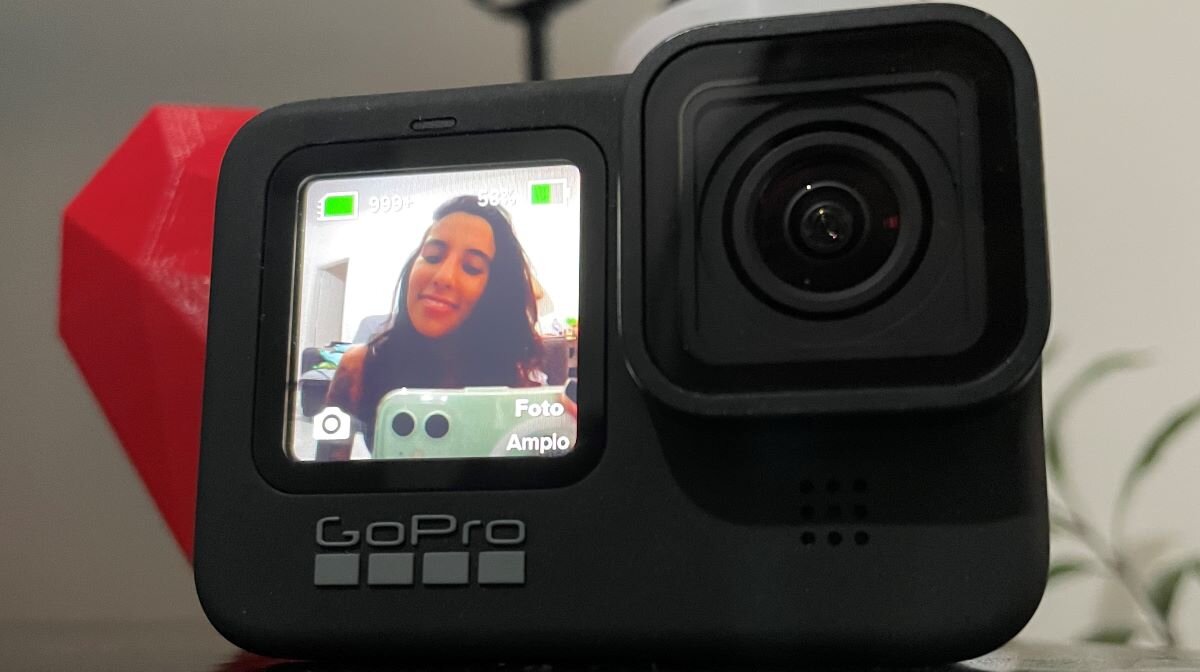 Drums
GoPro increased the battery from 1,220 mAh from HERO 8 to 1,720 mAh on Hero 9, which, according to the manufacturer, implies a 30% longer life than its predecessor. In practice, I found this percentage to be optimistic, but yes, it cannot be denied that there is a significant improvement in duration.
The battery is also more resistant to low temperatures for those who are going to shoot in the snow or somewhere in the south of Brazil.
Image quality
In terms of images, the highlights are due to the new 23.6 MP sensor that takes 20 MP photos that, with "ok" lighting conditions, deliver good images. But the maxim is still valid: the more light the better. Anyway, the leap in quality in relation to the previous generation is clear, with the right to more vivid photos. But at night she still sins a little, leaving that little grain, although the option of making video with night time lapse is interesting.
The tip is to choose the "GoPro mode" when configuring your camera, because it makes the colors more vivid and contrasted. When it comes to choosing the type of lens, it is up to you to define what best fits each moment. GoPro's "digital lenses" allow you to make images in a wide ("fisheye" style), linear (with straighter cuts) and narrow (which allows a more approximate effect and without rounding on the sides).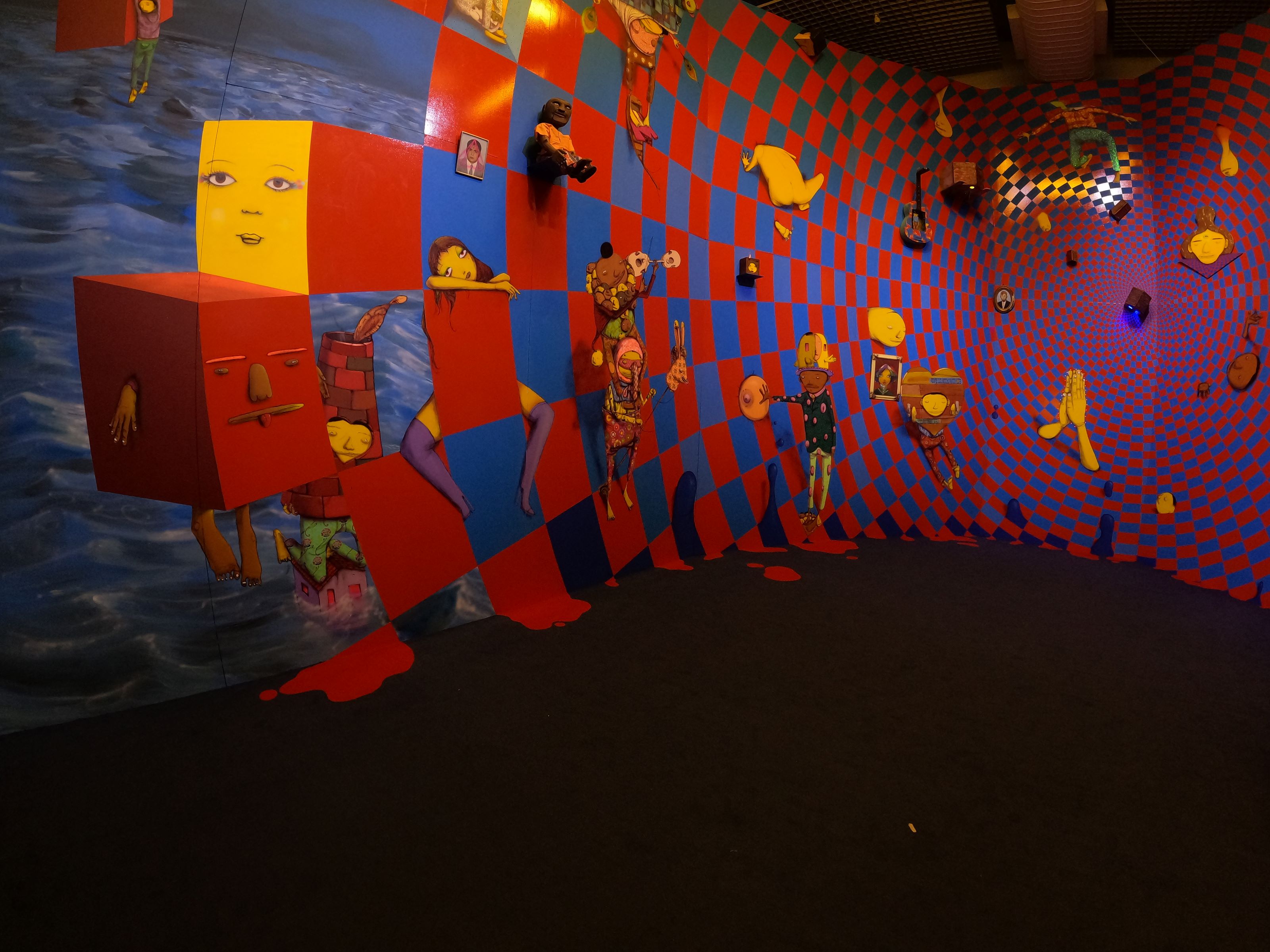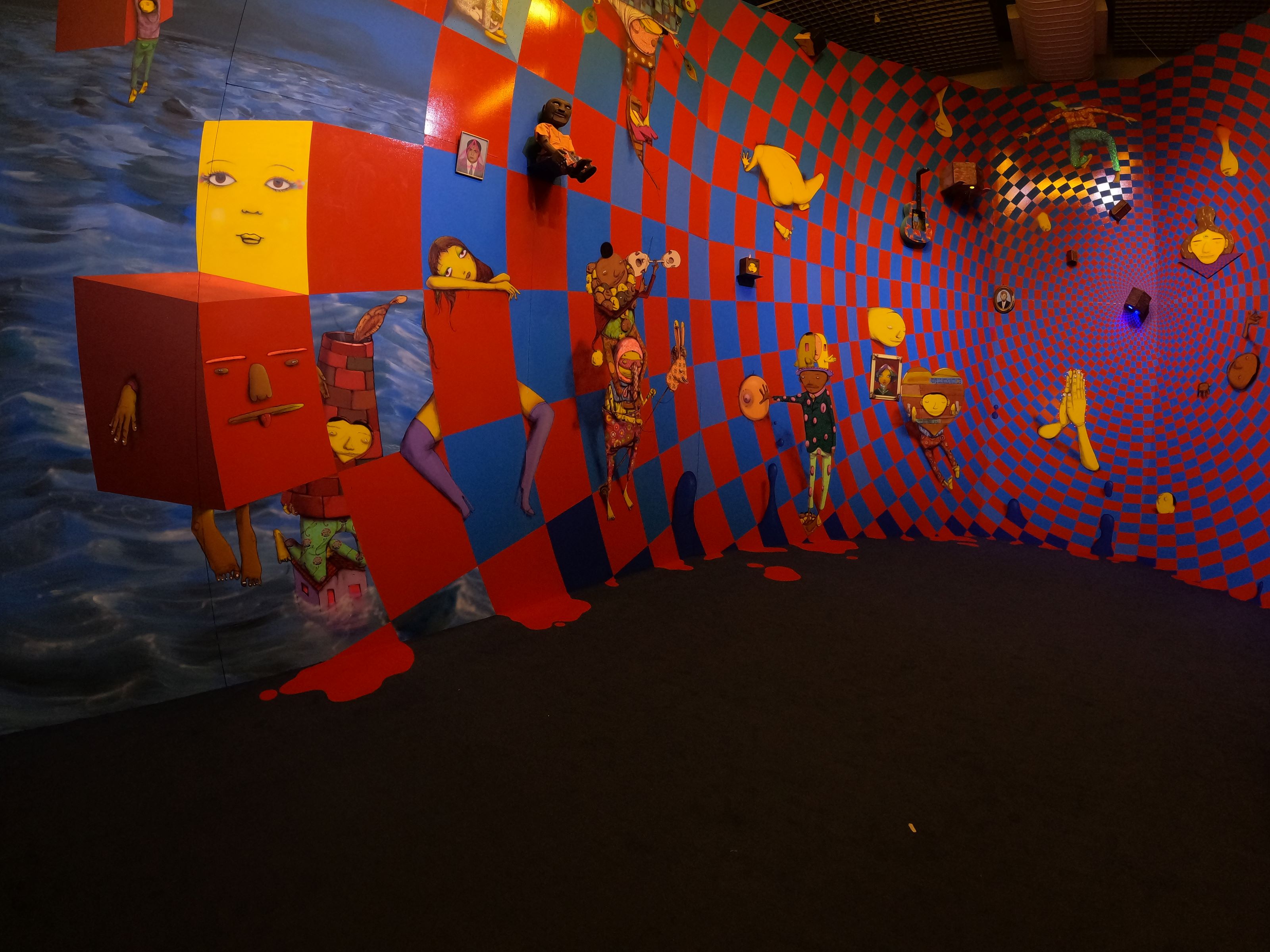 Photo taken with the GoPro HERO 9 indoors in low light (Photo: Joyce Macedo / TecMundo)
Now you can also record videos in 5K at 30 fps and still extract photos in JPG with 14.7 MP of them. Of course, RAW photos are considerably sharper, which is one of the advantages of taking photos using the dedicated feature.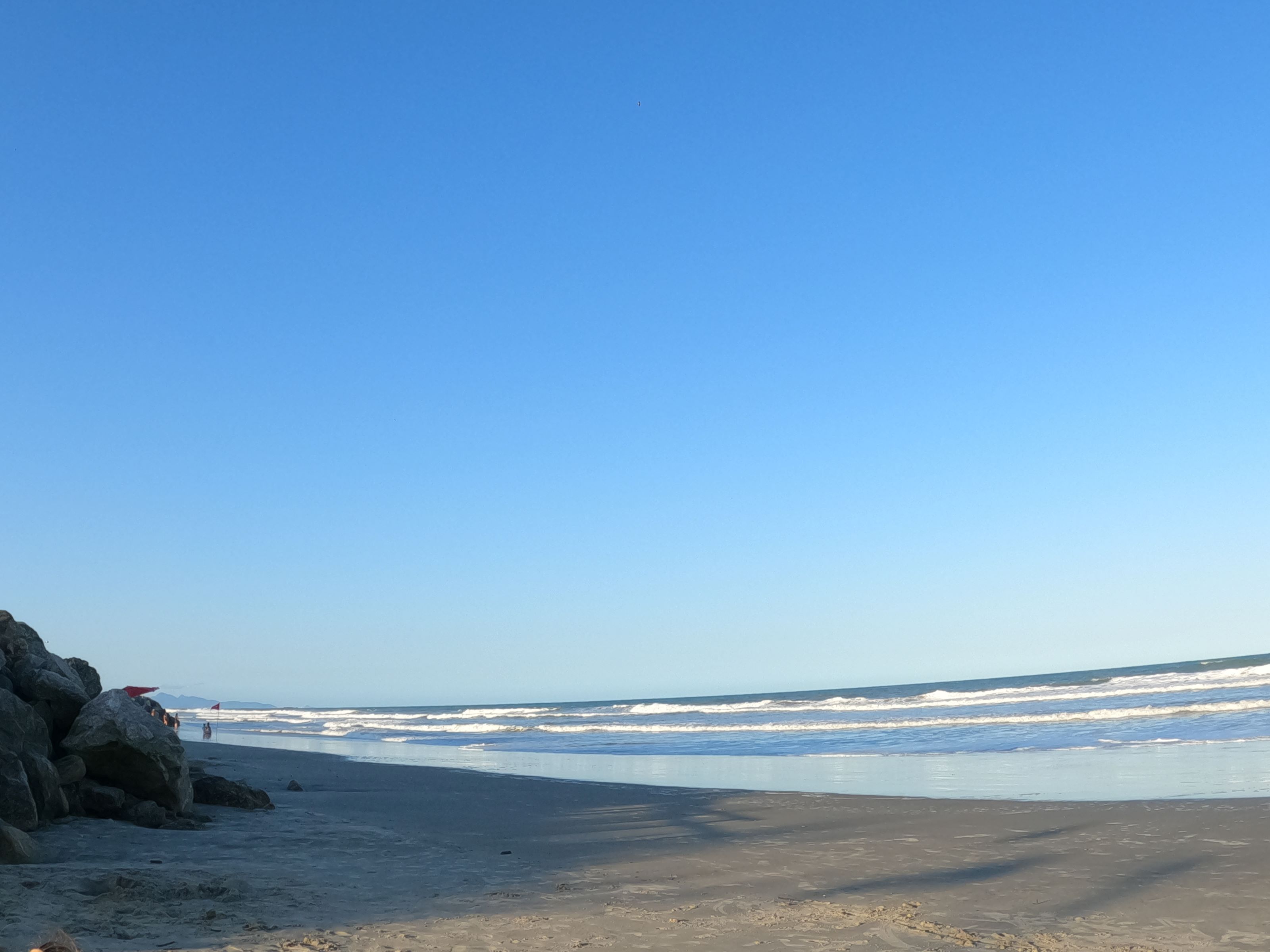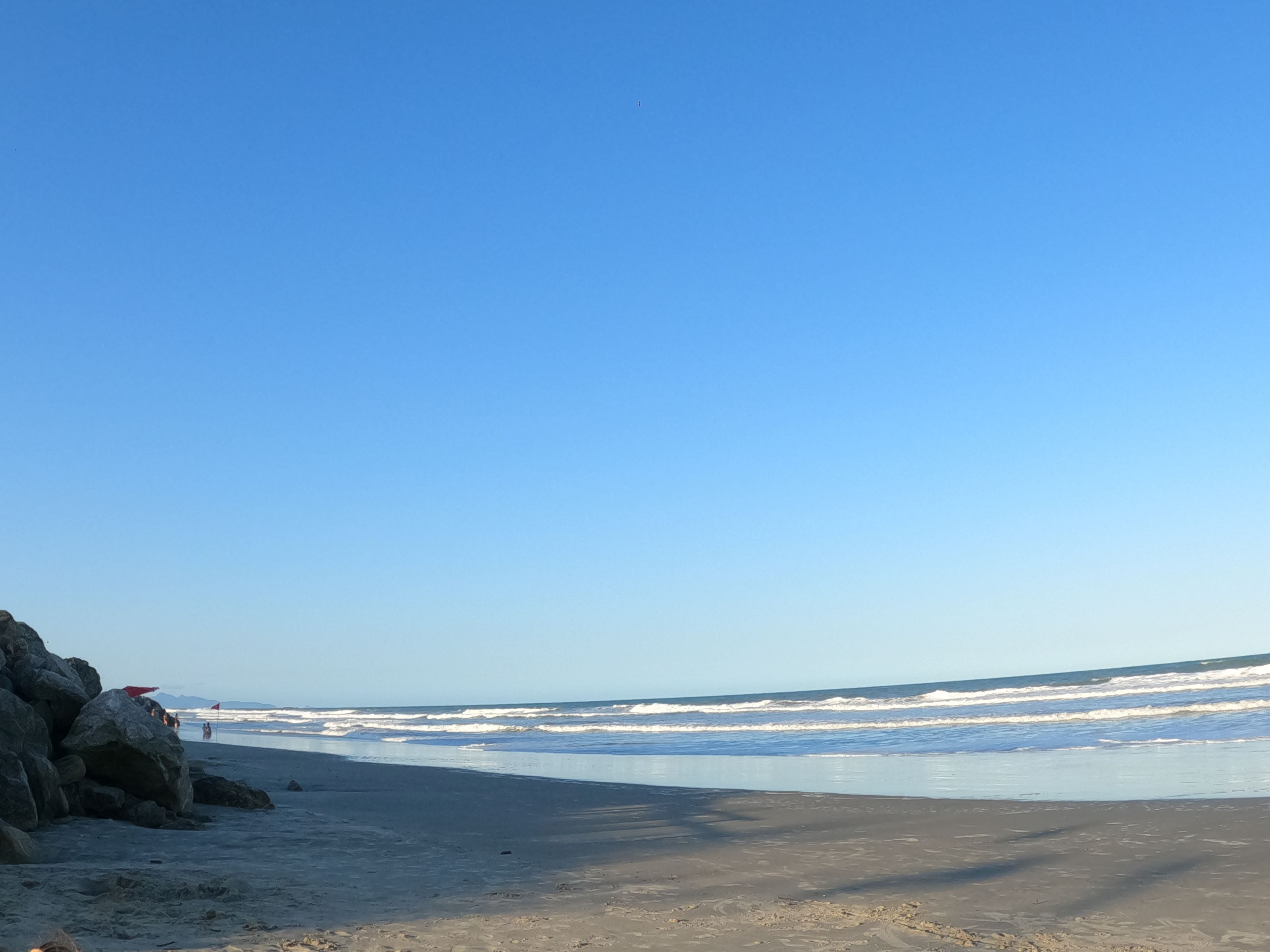 Wide photo with GoPro HERO 9 (Source: Joyce Macedo / TecMundo)
In addition to the video resolution, we also had a jump in stabilization due to the arrival of HyperSmooth 3.0, which works at all resolutions and frame rates, and the horizon leveling that is now done directly on the camera because of the new lens. it makes it easier to capture straighter images. This combo is great for recording pedaling, for example.
I am quoting a lot about 5K because it is the maximum resolution, but of course it is not the only one. You can choose between 4K at 60fps, 2.7K at 60 or 120 fps and up to 1080p at 240fps. The tip is: when you want to record some action video, full of movement, it is better to choose a lower resolution and a higher frame rate.
Software and resources
But the new features of the new GoPro go beyond HyperSmooth 3.0 and horizon leveling. Another highlight is the presence of Hindsight, which allows you to capture up to 15 or 30 seconds of video before you even press the record button. And why is this legal? Because you can capture those most spontaneous moments before the REC.
There is also TimeWarp 3.0, which makes time lapse with customized speed adjustment and even allows you to slow down to the actual speed during shooting. The result is very cool when you are going towards a specific object or location, for example. Ah, the audio now also follows all this flow of speeds.
But one thing I really liked was the option to be able to program the camera's capture time. Is it a little naughty? It's a little bit naughty. This is because you can leave the camera positioned cute for the direction in which the sun rises and continue sleeping without worries, since you can configure the programmed capture to turn on the camera at the time you set for the beginning and end of a time lapse.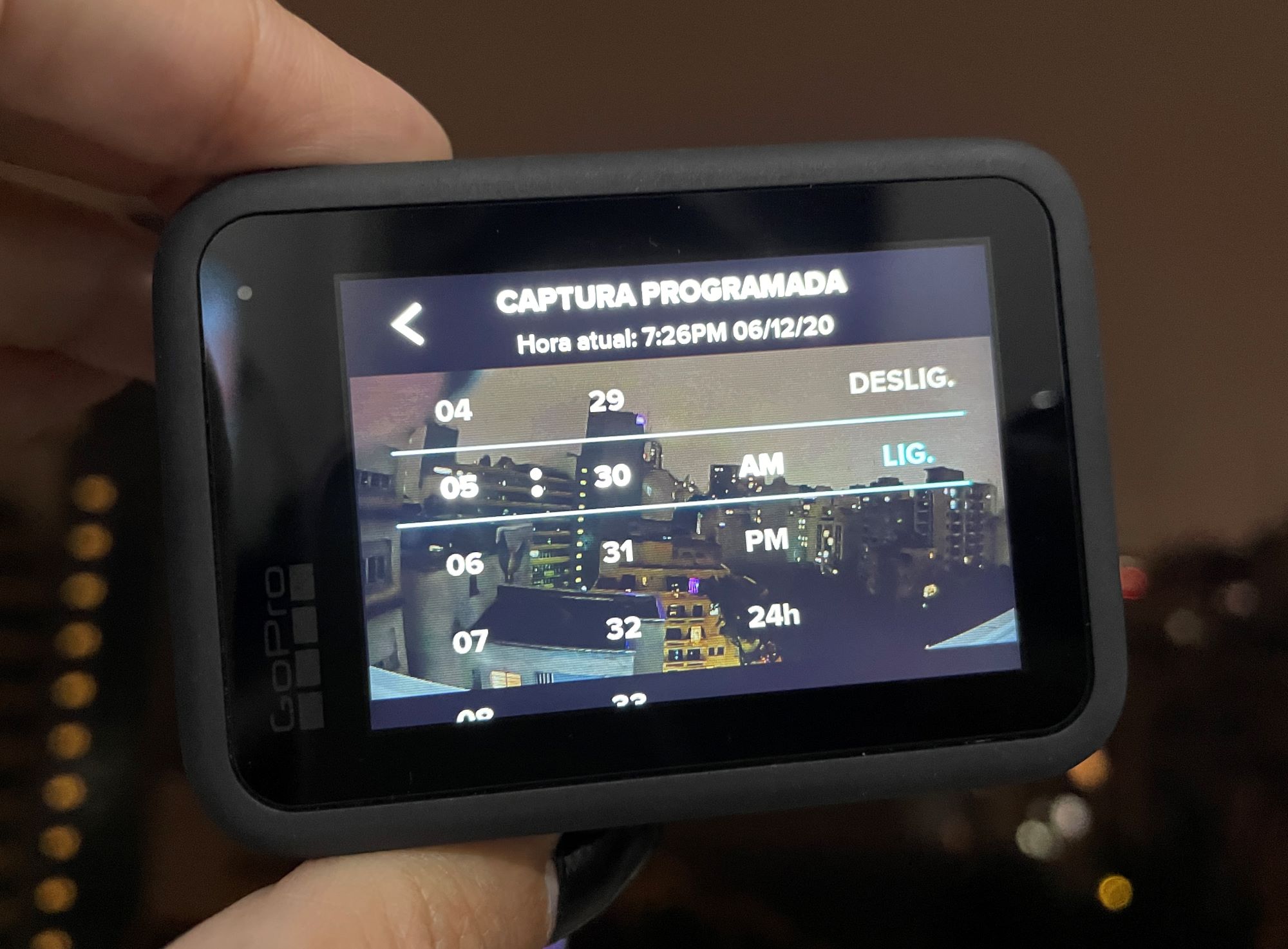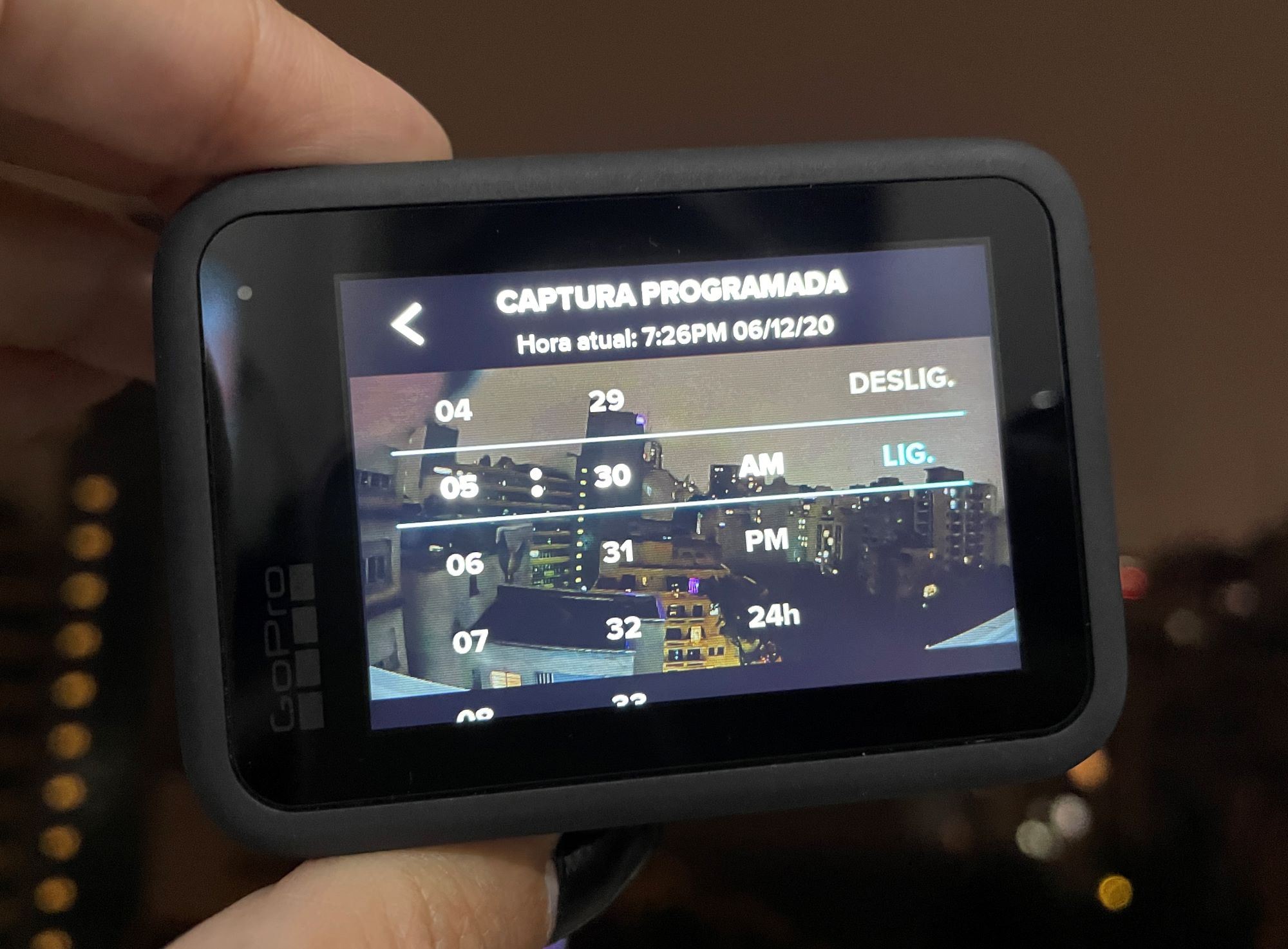 Capture programmed on GoPro Hero9 (Image: Joyce Macedo / TecMundo)
Webcam and app
But speaking of more tangible things in times of "is everyone watching my screen?" and "hey, your microphone is muted", a great use for the GoPro HERO 9 is like a webcam. Just check if her firmware is up to date, download GoPro software on your computer and use the USB-C cable to stream Full HD videos.
Not to be missed, it is also worth talking a little bit about the GoPro app, which allows you to transfer images to your phone, make edits and even control the camera. You can even do live streams right on your Facebook, YouTube and Twitch profile.
Worth it?
It cannot be denied that GoPro made very interesting upgrades on HERO 9. The 23.6 MP sensor, for example, is the most significant image hardware improvement since the 12 MP sensor was introduced at HERO 3, back in 2012.
If you want to take selfies, vlogs and the like, it is an interesting investment. The stabilization is incredible, the quality of the images has improved a lot, and features like programmed capture are differentials that make the eyes shine. But you can't forget that the price went up too.