During the last few years, the online meetings gained strength, especially due to the coronavirus pandemic. The trend is here to stay, because in addition to maintaining, to a certain extent, some health security, it is still very agile due to the travel time that often ends up disrupting meetings between people.
But how about having an online meeting in a relaxed and dynamic environment? At the metaverso, virtual environment that tries to replicate reality on digital devices, this is possible. meet the Gather and see how to use it to hold meetings.
Enjoy!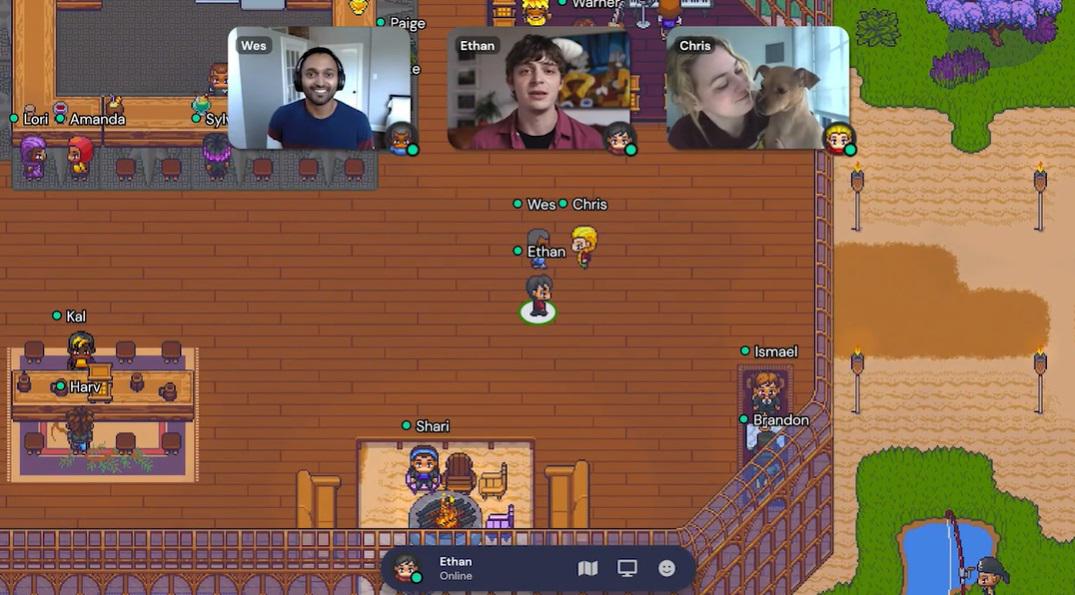 (Gather/Play)Fonte:  Gather
Gather: the platform concept
With Gather, each user receives an avatar, which can freely move around the scenario. In this way, it is possible to create individual meeting rooms, as if the characters were really in that environment and interact based on these considerations. The main point of the platform is to make everything lighter and more relaxed, even when the issues to be addressed are serious.
When starting a meeting, you can use your camera and microphone, in addition to chat, to communicate with all participants. Your character will be able to sit around a table and still get up to position himself in front of everyone when necessary – a presentation, for example.
Using Gather
First of all, one of the meeting members must have an account available on the platform. it can be used for free at first, but there are numerous interesting additional features that are only unlocked by subscribing to the premium plan.
In this sense, in the free mode, it is possible to make meetings with up to 25 simultaneous accounts. To use for two hours with advanced tools, there is a cost per user involved. There are still plans that allow the use of the virtual environment daily and even monthly, the latter being more advantageous for those who like the metaverse.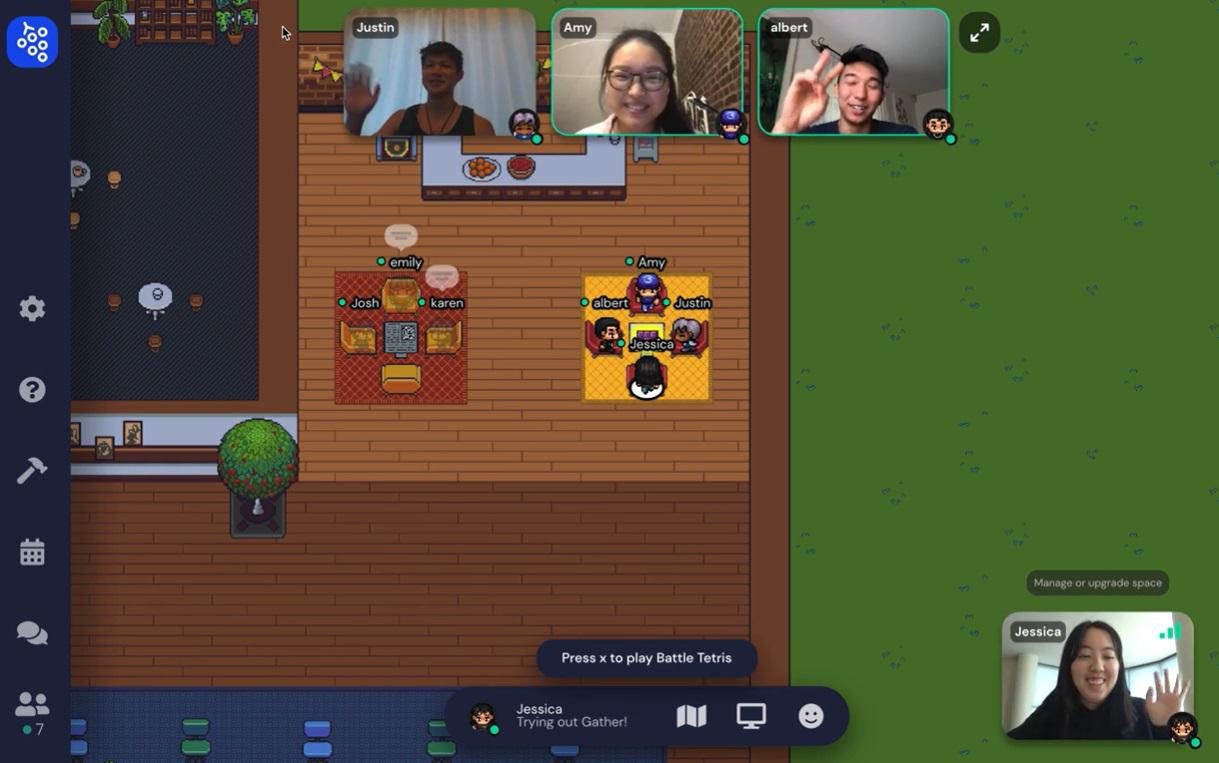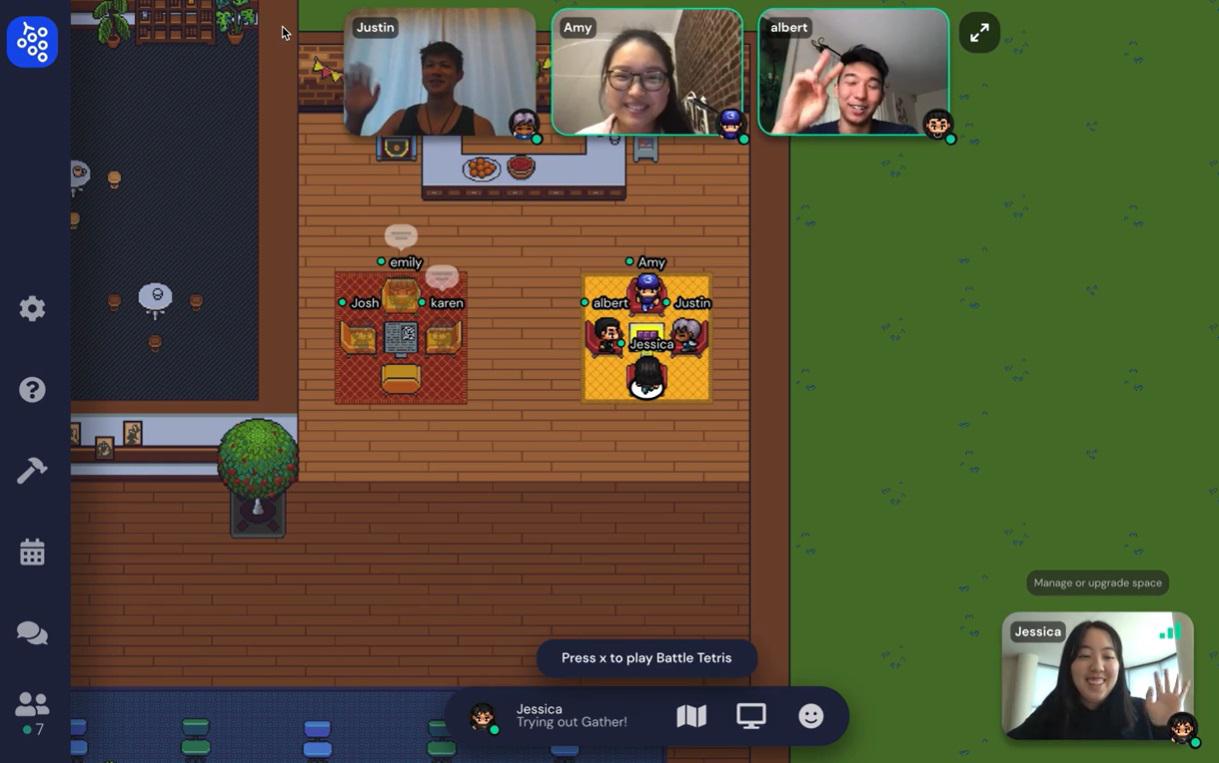 (Gather/Play)Fonte:  Gather
Along with access to the platform with the participation of up to 500 simultaneous users, there are also unlimited interactions, personalized domains and access to an email with exclusive benefits. So, from that point on, that user can create their virtual environment with everything they want.
If you are really in a company, you can reproduce the location in the metaverse, creating entry and exit doors in the exact location where they are in reality. Based on this principle, your avatar will be able to transit wherever it is allowed. When starting a meeting, just invite all members through the specific email or link.
In addition to the room creator, it is not necessary for the group to have a Gather account. However, those who already have it will be able to enjoy more advantages in the virtual environment, including more options for basic settings and interaction with all avatars, along with the customization of its interface.
Gather for companies
The platform can be used by companies in all everyday contexts. Whether for internal communication or just for virtual meetings, the environment is very interesting for interactions between employees and collaborators to take place fully. In a way, the idea of ​​the creators is also to promote the integration of all members of a company with the metaverse, allowing conversations to be facilitated in every way.
It should also be noted that Gather allows other applications and platforms to be synchronized in its resources, as is the case of Notion, an app dedicated to storage, organization, management and productivity. In addition to it, Combinator, Yelp, Amplitude and Chainalysis can also be added.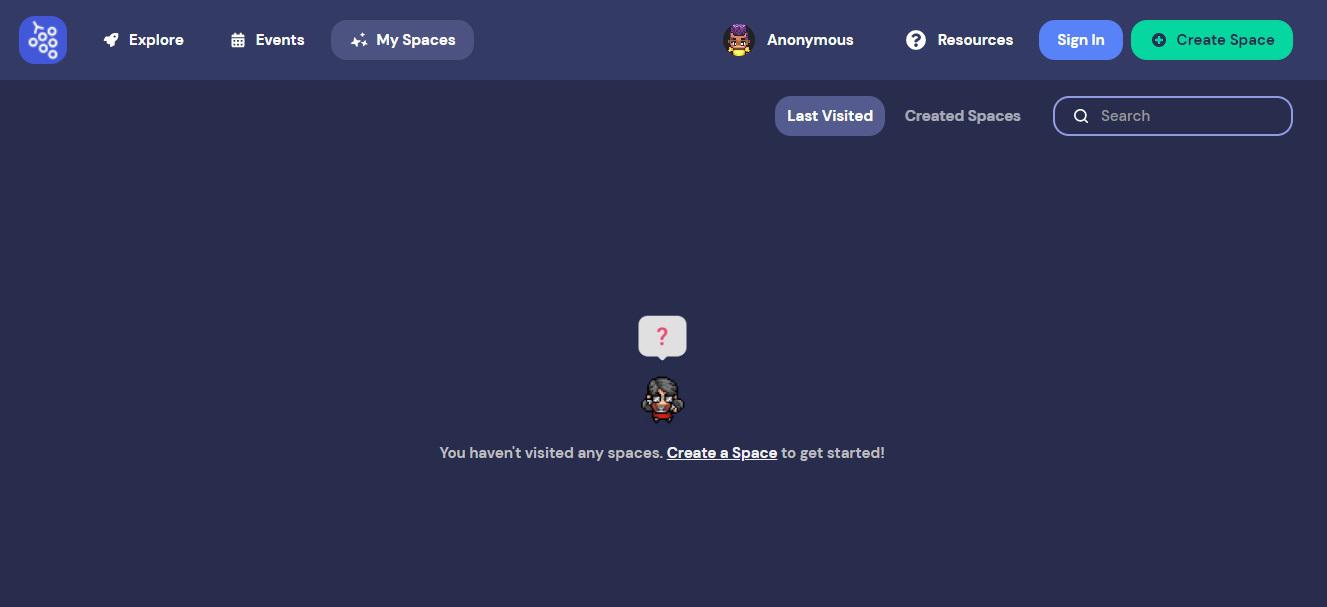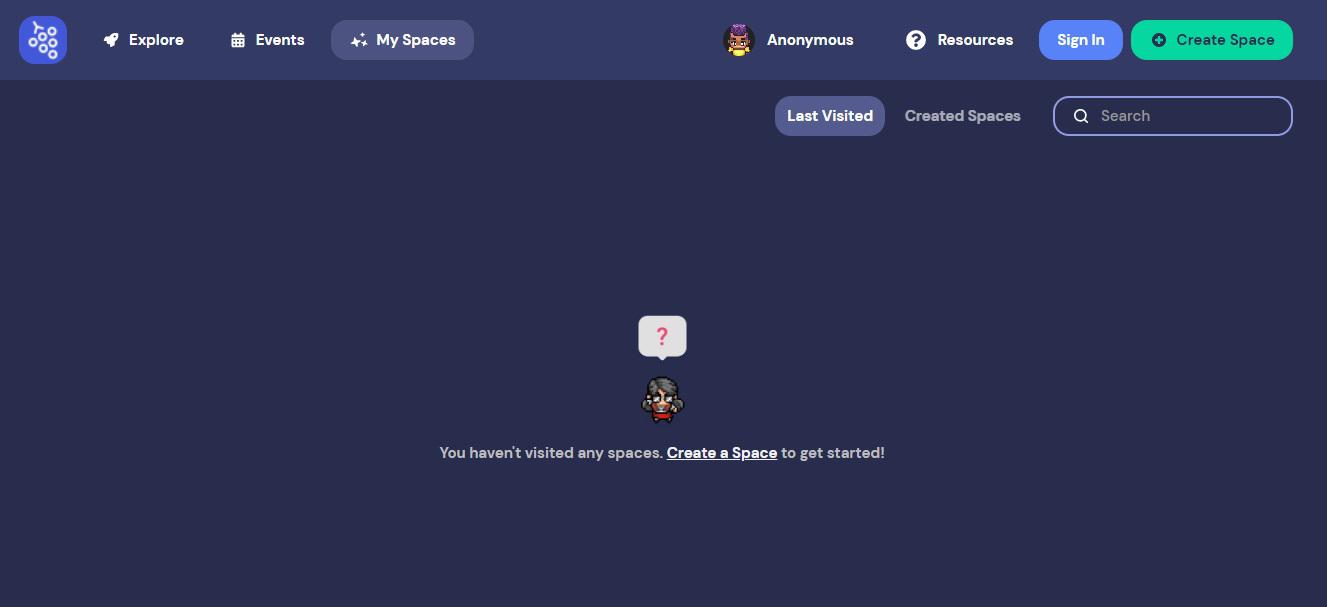 (Gather/Play)Fonte:  Gather
New users are also entitled to try the premium features for up to 30 days for free, enjoying all available customization modes. Without a doubt, remote meetings will no longer be the same after meeting Gather, as fun and relaxation are guaranteed.
Curious? So access the platform right now on the official website. For those looking to keep meetings in the conventional space, the guide to mastering Zoom is worth checking out.