Forgetting your Google password can seem like a big problem, since the platform account is used to access services like Gmail, YouTube and even Android phones. However, regaining access is a much simpler process than it appears to be.
To help those who are going through this situation, we have brought you a complete tutorial on the recovery procedure. Check it out below!
1. Click on "Forgot your password?"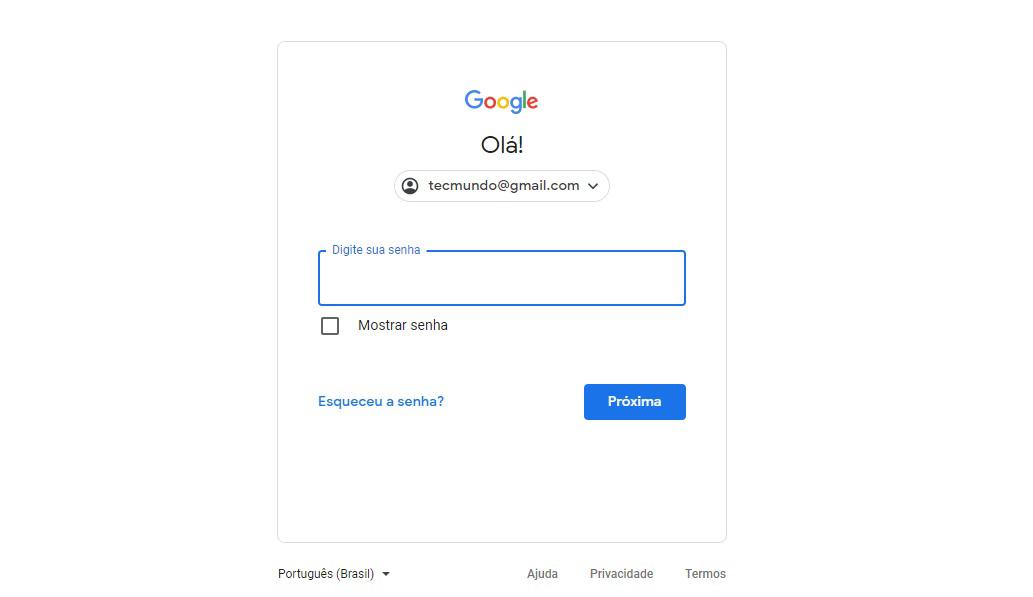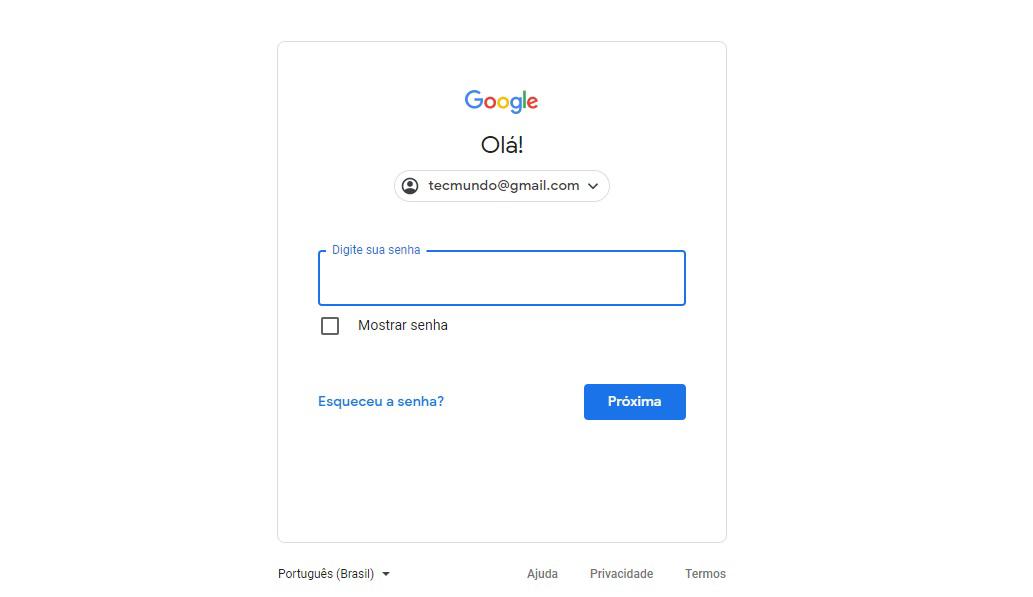 (TecMundo/Reproduction)Source: TecMundo
As with other platforms, the first step to recover your account is to click on "Forgot password?" on the login screen. If you prefer, to make the process easier, you can also click here to be redirected to the recovery screen.
2. Choose an account recovery mode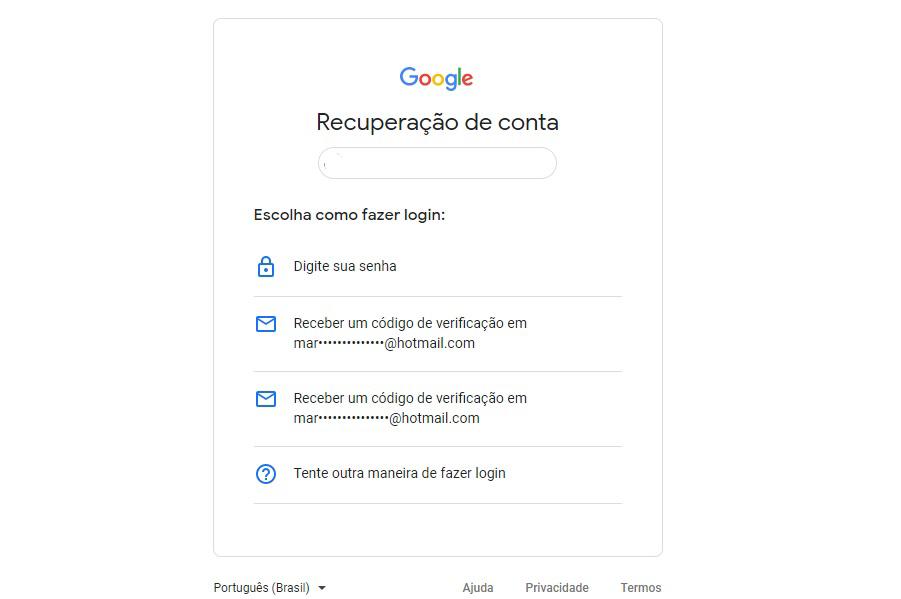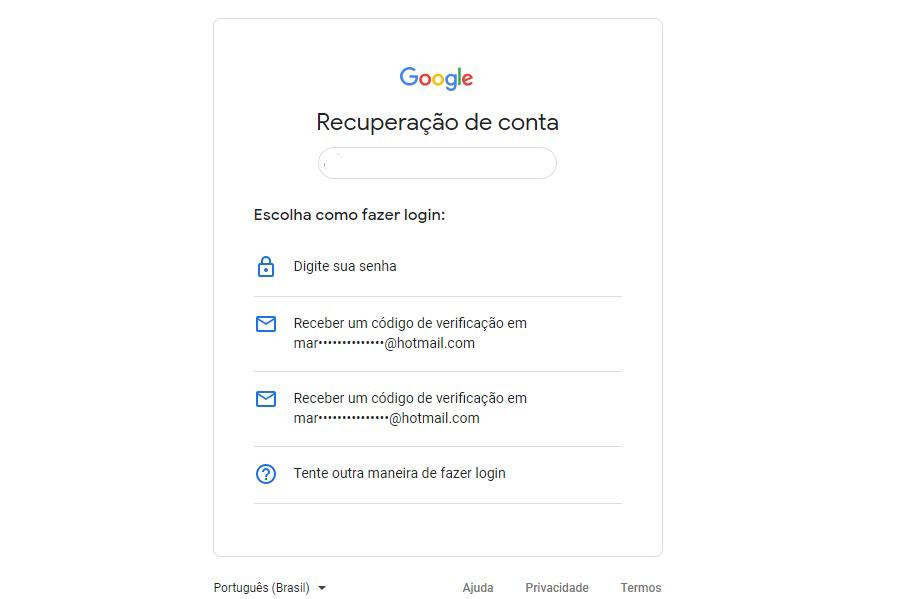 (TecMundo/Reproduction)Source: TecMundo
When you signal to Google that you forgot your account password, it will present you with some recovery alternatives, such as sending a verification code to an alternate email or a notification to a mobile device where the account is logged in.
If you have not entered an alternative email during registration and choose the second option, you should know that the process may take a little longer. That's because after you click "Yes" on the notification sent to the device, Google will perform an analysis that can take hours to days to confirm that it is not a scam.
After the analysis, which evaluates a series of criteria, you will receive a link in the email to register a new password. It is worth noting that this alternative is only valid if you are already logged in with your smartphone account, trying to recover the password to be able to log in on other devices.
3. Recovering the account via an alternate email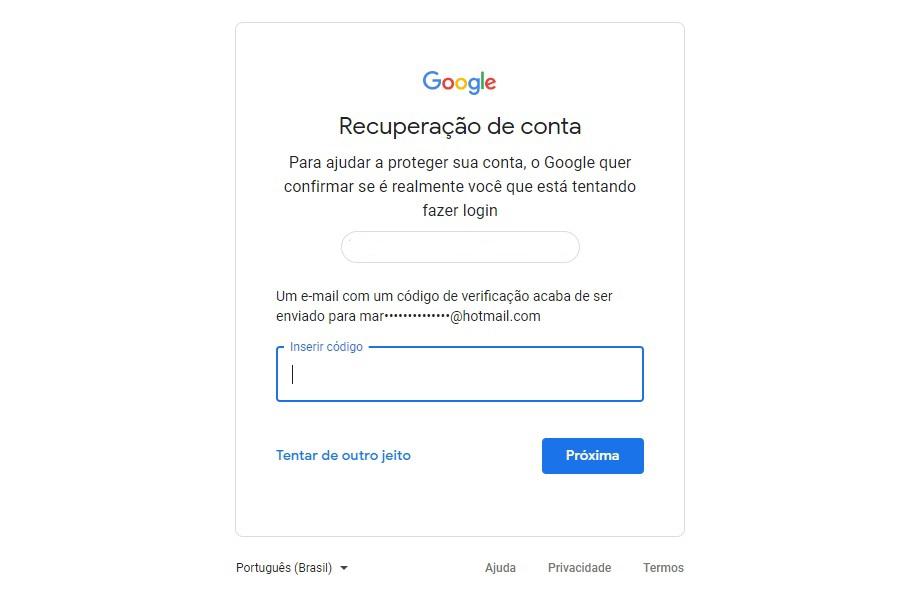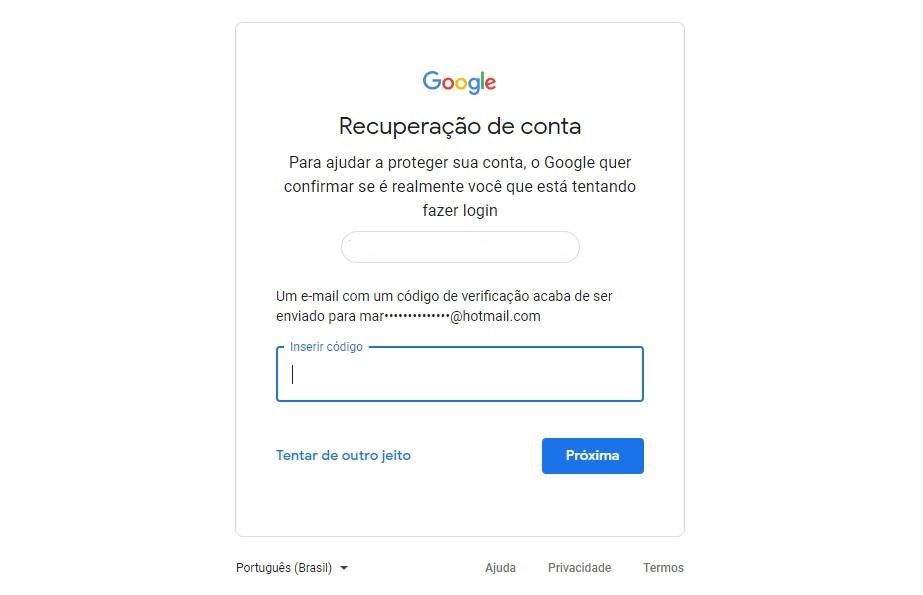 (TecMundo/Reproduction)Source: TecMundo
If you have registered an alternative email to your Google account, you can choose to recover your password through it. For this, in addition to choosing this option during the process, you must access the inbox to verify the code that was sent by the company.
4. Report or code sent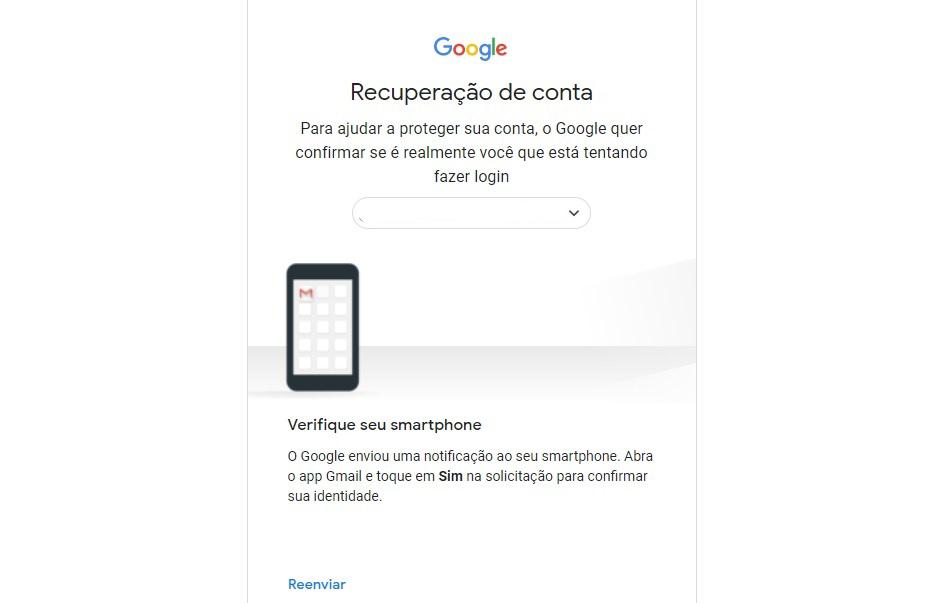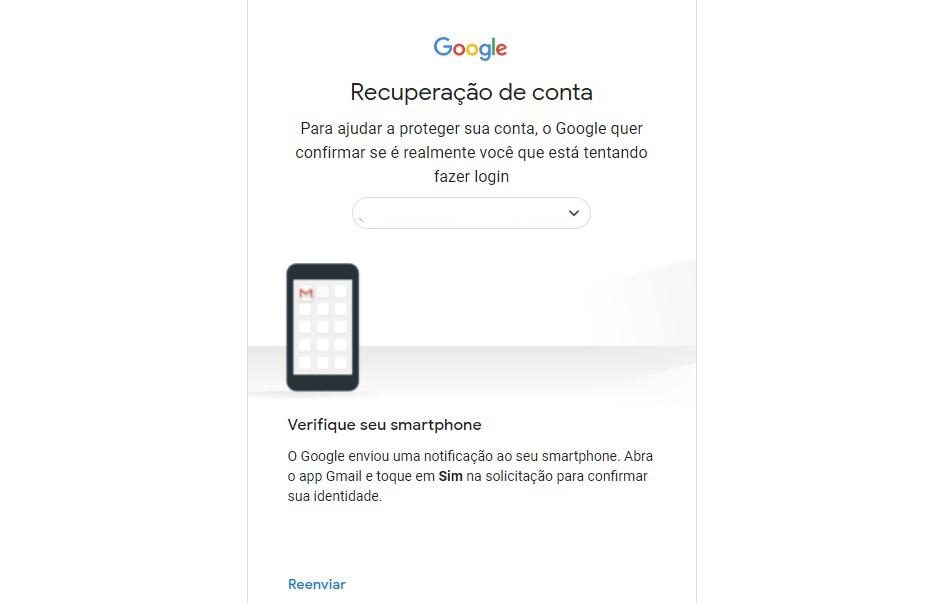 (TecMundo/Reproduction)Source: TecMundo
When entering the code sent by Google, two situations can happen: either you will be directed to the password change screen, or the platform will request verification by the mobile number linked to the account.
If you are "awarded" with the second alternative, you only need to enter the code sent to your cell phone on the next screen. If you no longer have access to the number, you will need to choose to receive a notification on your smartphone screen.
Known as "Two-Step Verification", this is a way for Google to reduce the chances of your account being accessed by someone else. In addition, in this specific case, if the user does not have access to either the mobile number or a device logged in with the account, it will be necessary to click on "Try another way" and answer a security survey.
4. Change your password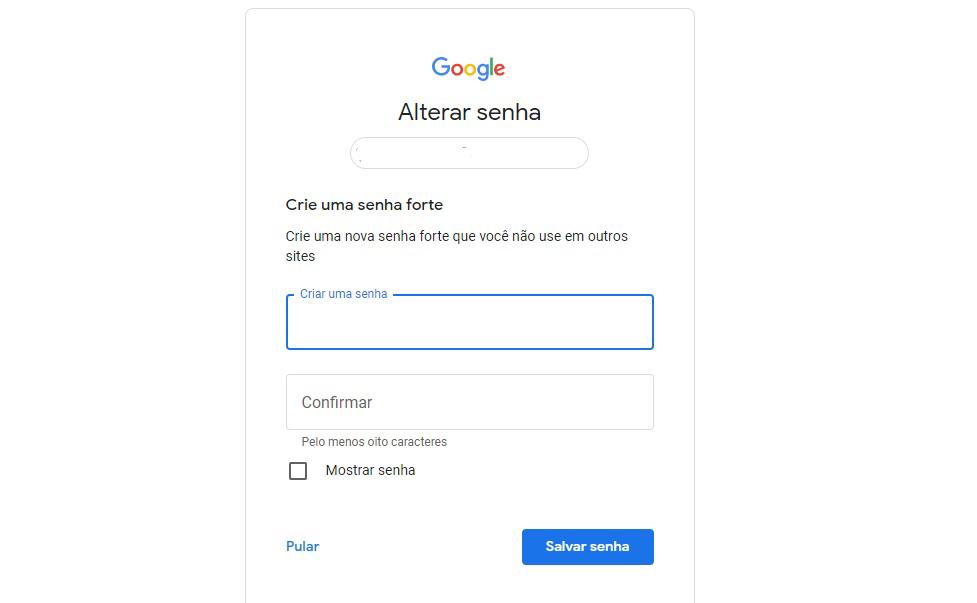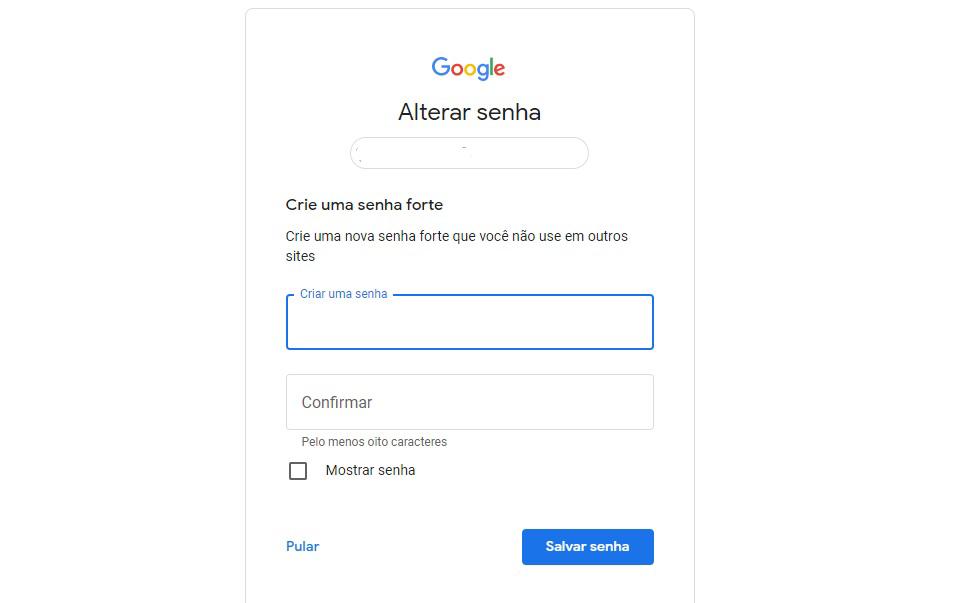 (TecMundo/Reproduction)Source: TecMundo
After entering the code received in the email, or even after verifying the second step, you will be directed to the password change screen. It's important to create a strong password to keep your account secure.
Therefore, in addition to not using very obvious words and numbers, such as the personal name and date of birth, it is interesting that the password has uppercase and lowercase letters, numbers and special characters.
Once you decide what the new access code will be, confirm it in the next field and then click on "Save password". Once this is done, you will be able to access Google services normally again.
How to make Google account more secure?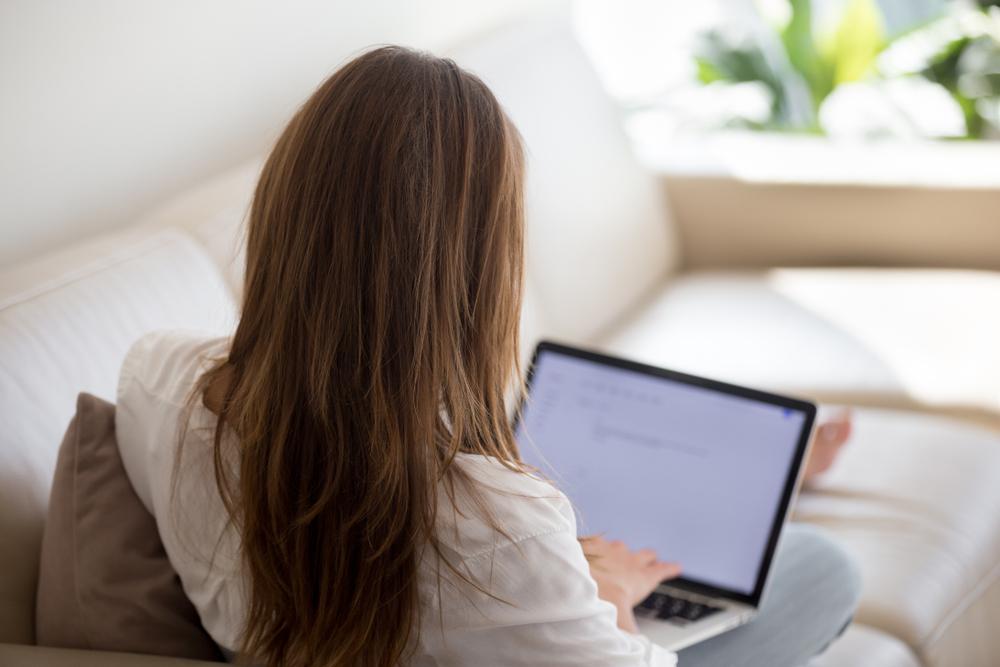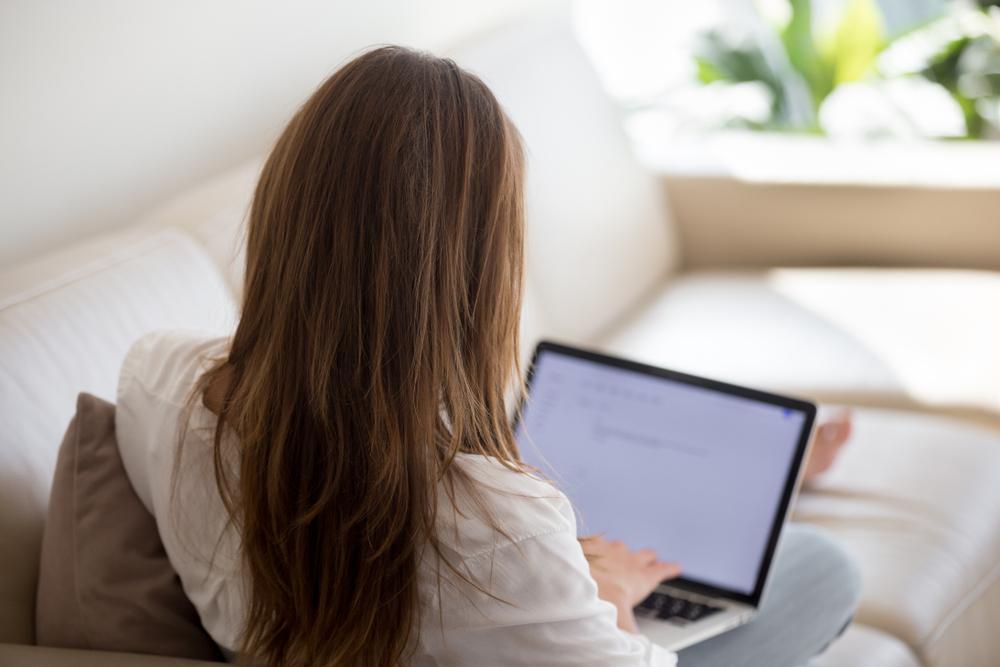 (Shutterstock/Reproduction)Fonte:  Shutterstock
As a way to further increase the security of your Google account, you can perform some important settings. The first one concerns the password recovery process, as shown in the tutorial above.
If you still do not have an alternative email or mobile number linked to the registration, it is valid to include it to facilitate the process and to be notified by the company through these means, in case you really forget your password or even if someone tries to invade yours. account.
Another aspect recommended by the company is the use of the account to log in to external applications. Despite being a very common practice, it is necessary to be aware of the platform being used to ensure that your data will not be stolen by the app in question.
In addition, whether to recover the account or in other situations, the user must also be aware that the company will never ask for the password or personal information by email, phone call, SMS or any other electronic means. In case of suspicion of third-party access to your account, Google recommends changing your password immediately.