It's been over a year since we watched Fear The Walking Dead for the last time. The 5th season ended on September 29 last year.
Since then, we've had a lot going on – including a real pandemic caused by a virus.
We had the end of the 10th season of The Walking Dead, and the premiere of the new spin-off from the AMC undead universe, The Walking Dead: World Beyond.
With so much going on, it's normal for us not to remember everything that happened in Season 5. To give you a hand, we've put together a list of some things you need to remember before watching season 6 Fear The Walking Dead.
1. Morgan faced great difficulties
(AMC / Reproduction)Source: TV Insider
Morgan (Lennie James) went through some – several – very difficult moments at the end of the season, getting shot in the chest by the villain Ginny (Colby Minifie). She even divided Morgan's people before trying to kill him. But, as we saw in the materials released by AMC, Morgan is alive, but still facing the difficulties caused by the serious injury.
2. The group is separated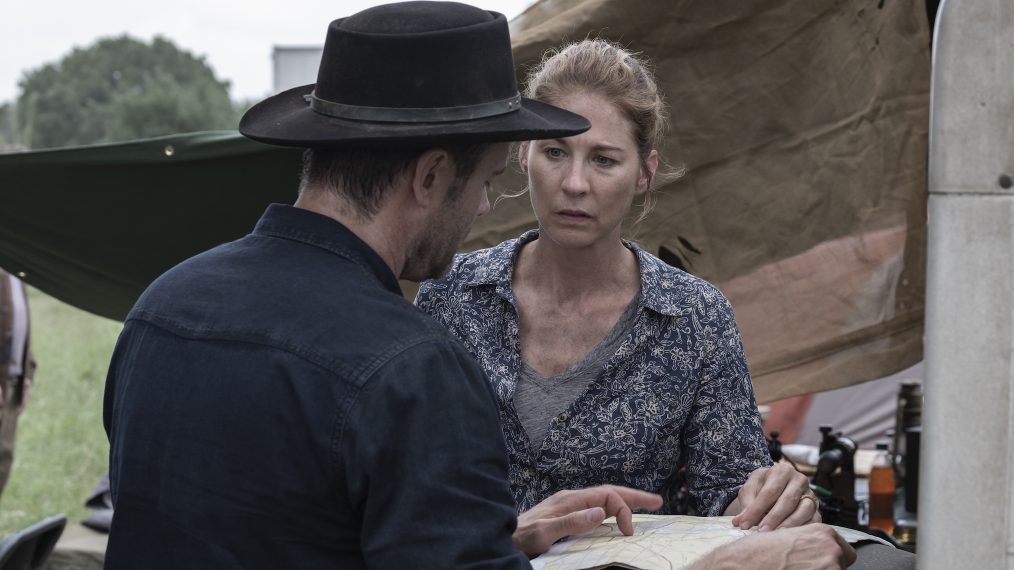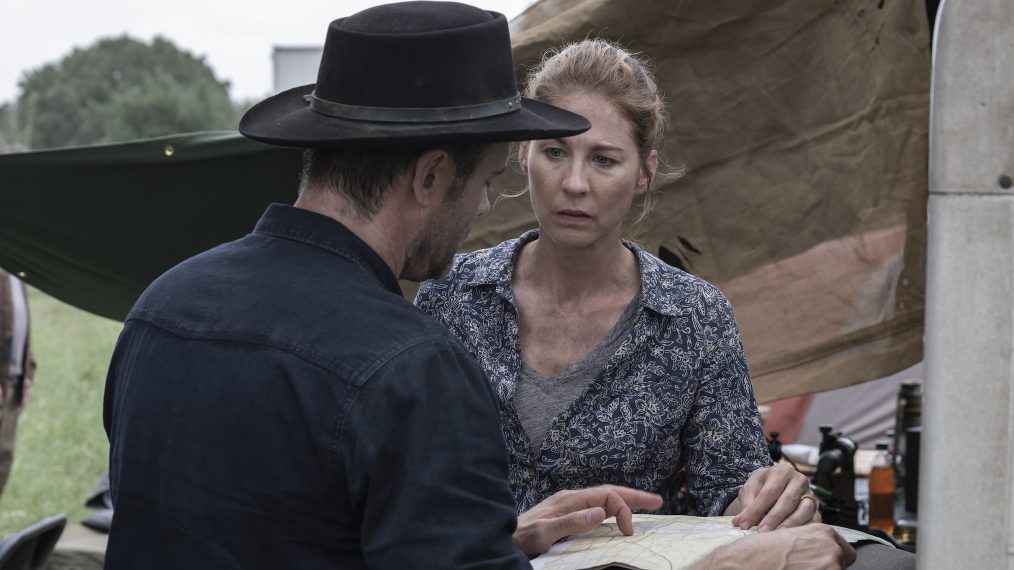 (AMC / Reproduction)Source: TV Insider
Speaking of Morgan's friends, they were split into several groups by Ginny to better serve their community. Alicia (Alycia Debnam-Carey) and Strand (Colman Domingo) are together in a group, John (Garret Dillahunt), June (Jenna Elfman), Charlie (Alexa Nisenson), Daniel (Ruben Blades) and Al (Maggie Grace) are separated .
3. Morgan's love interest in Grace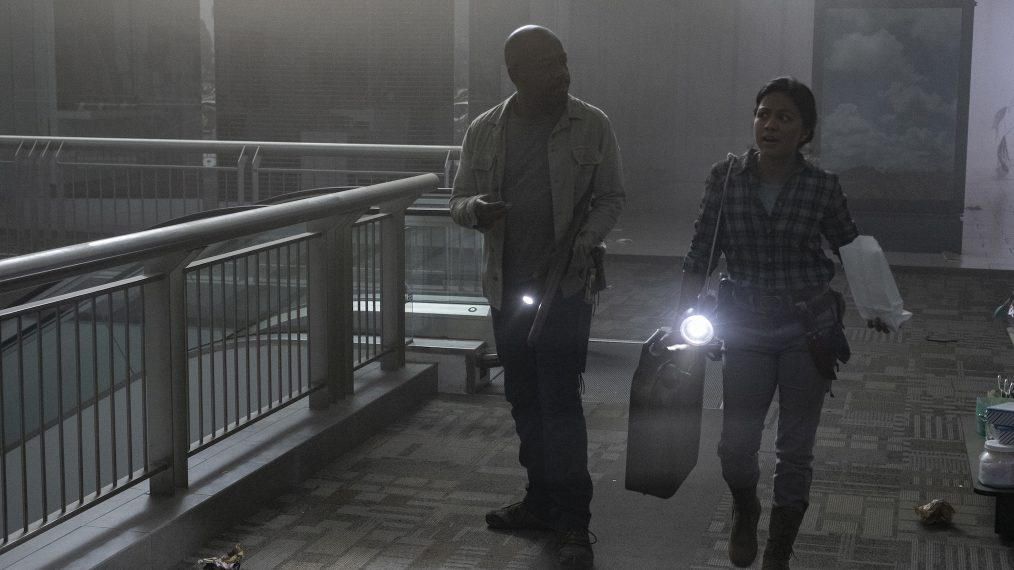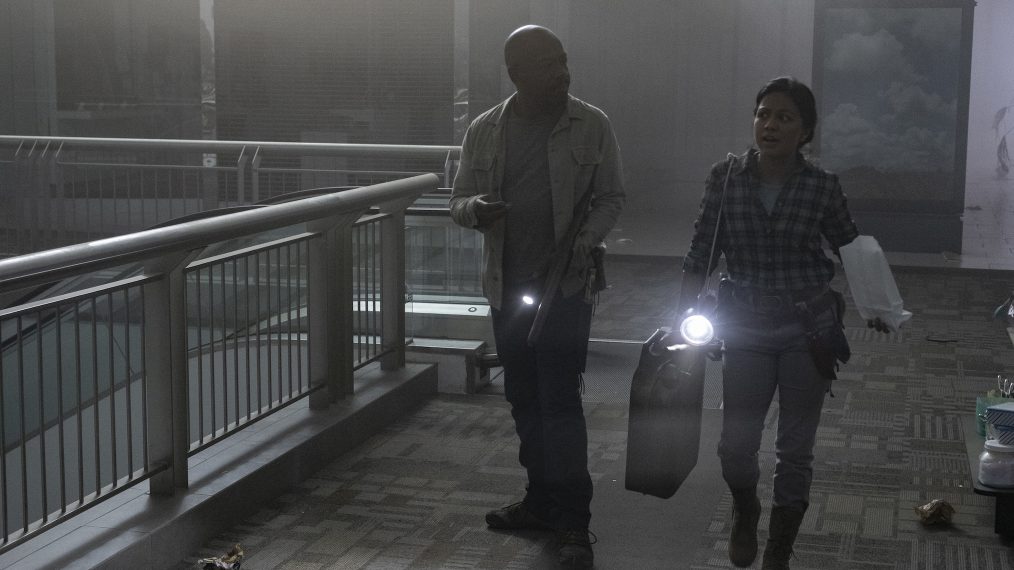 (AMC / Reproduction)Source: TV Insider
In a surprising arc in Season 5, Morgan developed a love interest in Grace (Karen David). She, who works with a nuclear reactor, had her days numbered when she was exposed to a large amount of radiation. She was feeling weak, unwell, already preparing for her death, however, we had a major upheaval.
4. Grace is pregnant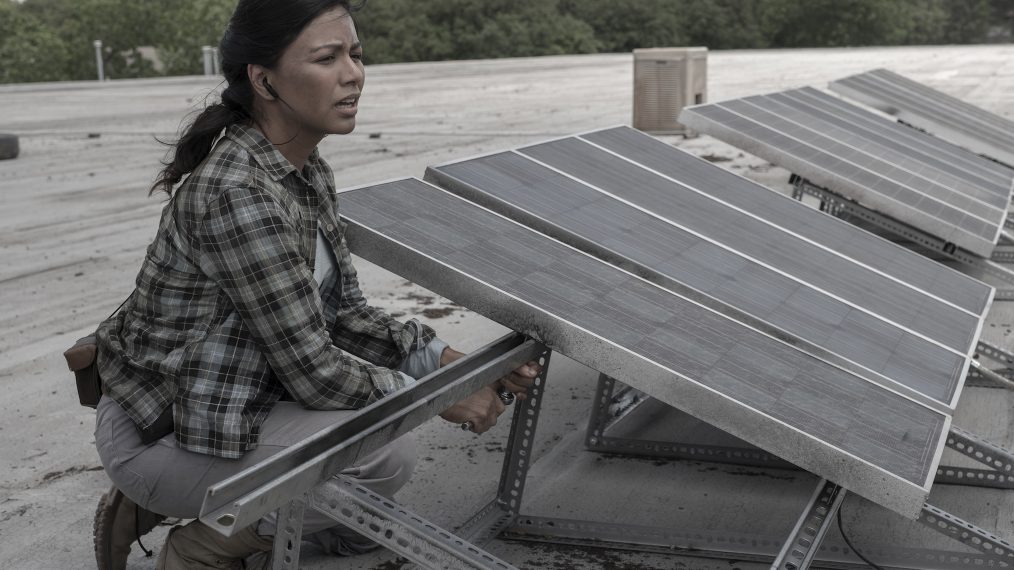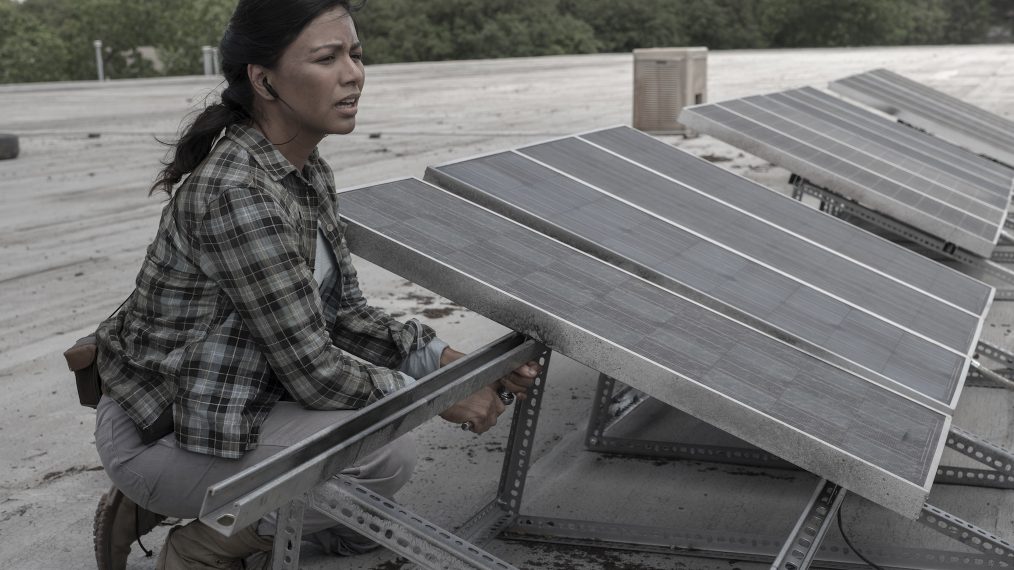 (AMC / Reproduction)Source: TV Insider
Yeah. The public – and June, who is a nurse – believed that Grace was slowly dying after exposure to radiation. However, as mentioned earlier, in a major twist, Grace learns that, in fact, she is pregnant! Apparently, in the world of The Walking Dead, radiation exposure and pregnancy have the same symptoms.
5. Dwight is in FTWD and is looking for his wife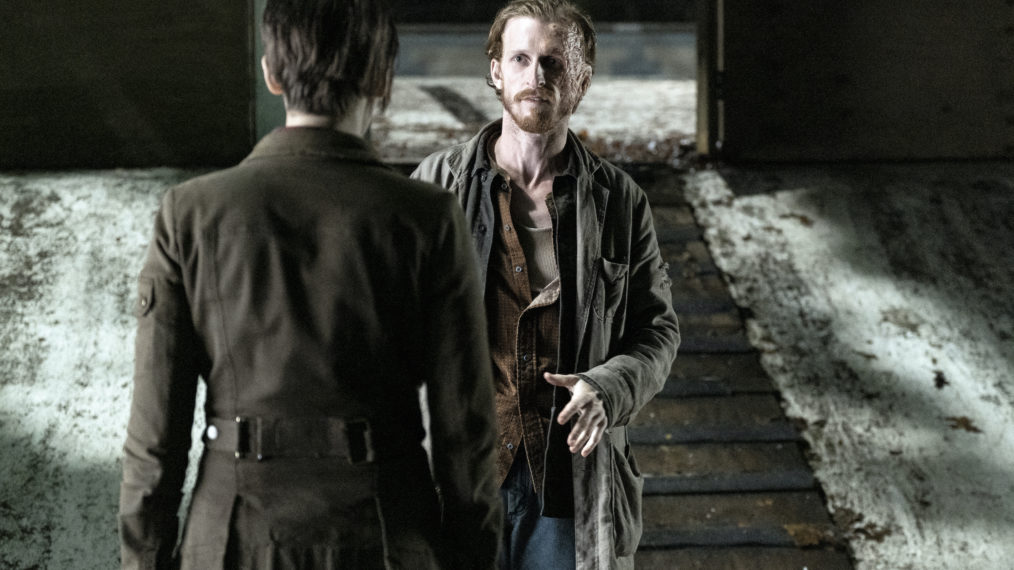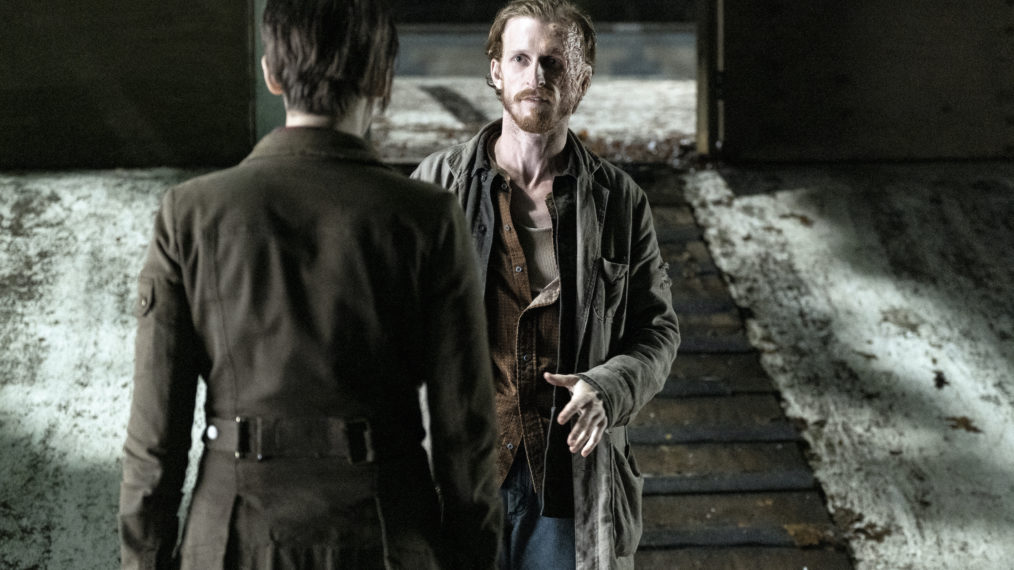 (AMC / Reproduction)Source: TV Insider
Just like Morgan, who came from the original series, The Walking Dead, Dwight (Austin Amelio) also showed up on Fear The Walking Dead. He's trying to find Sherry (Christine Evangelista), even though she made it clear for him to stop looking for her. The official profile of the series on Instagram even shared an image of the two together. Will they meet in season 6?
6. Alicia was exposed to a high dose of radiation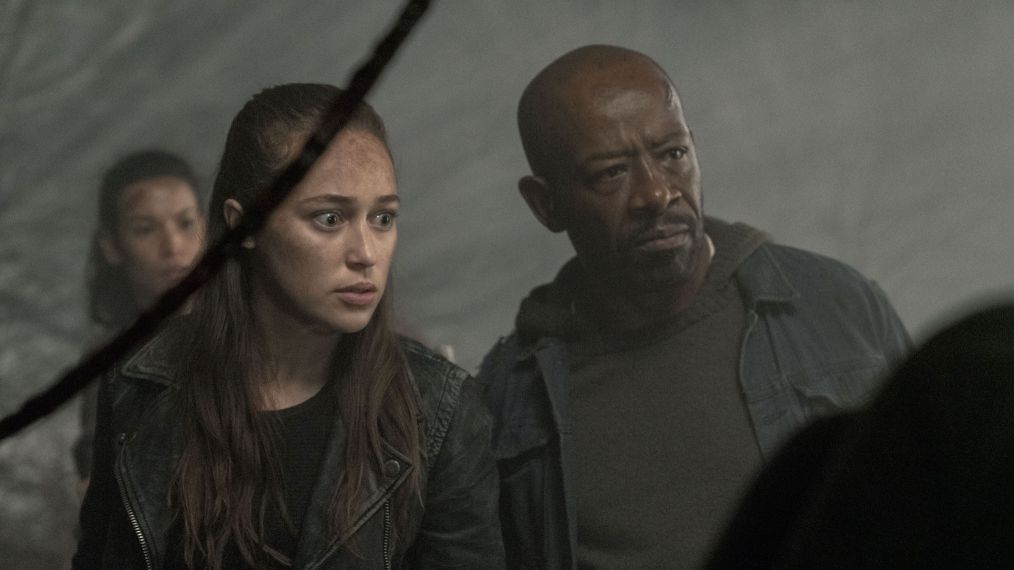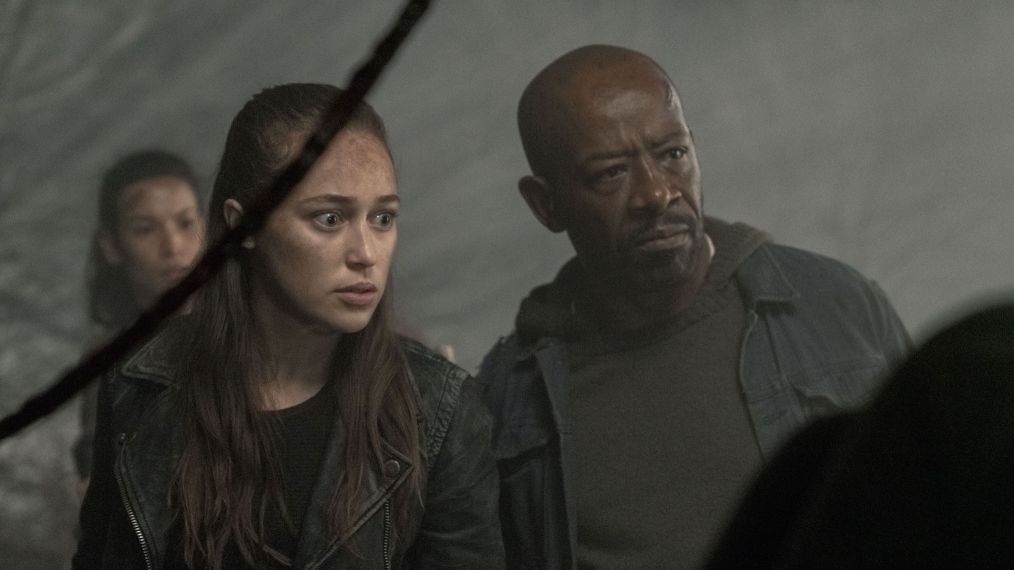 (AMC / Reproduction)Source: TV Insider
Remember that Alicia put a lot of blood from a radioactive walker in her mouth. Grace went so far as to reassure her by saying that she was at no risk from what had happened. We hope Grace is right, but we will always be in doubt.
7. Al has a connection to CRM, or almost that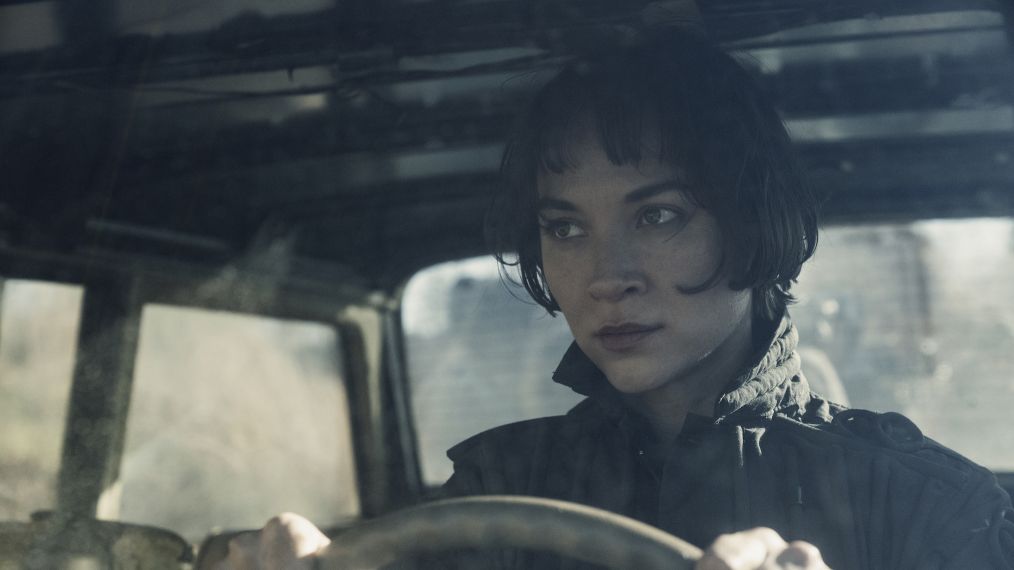 (AMC / Reproduction)Source: TV Insider
Al (Maggie Grace) has a relationship with a CRM soldier Isabelle (Sydney Lemmon). The two kissed during a mission where Al helped Isabelle. However, they followed different paths and Al promised not to go deeper into an investigation into CRM
8. Several other interesting points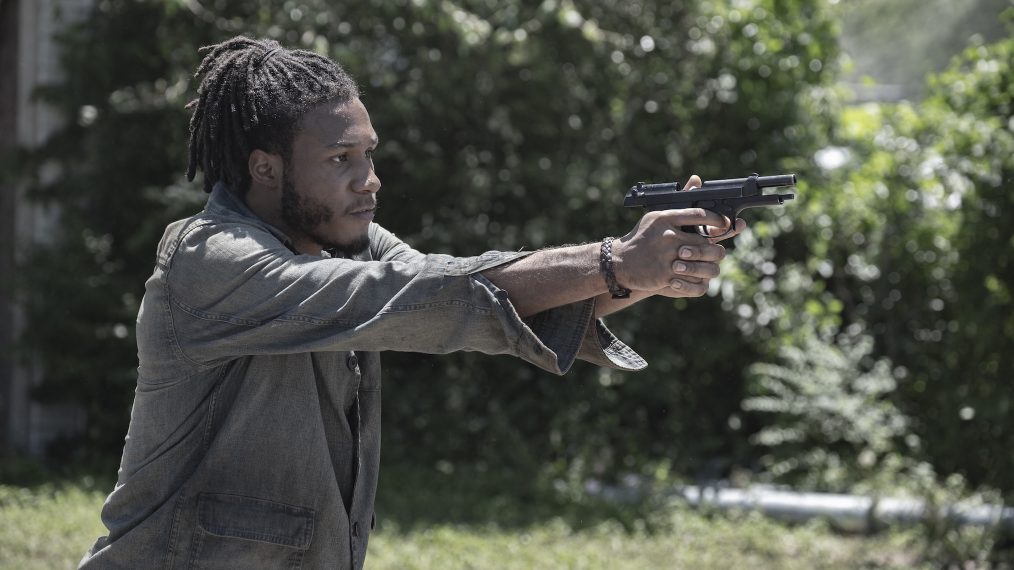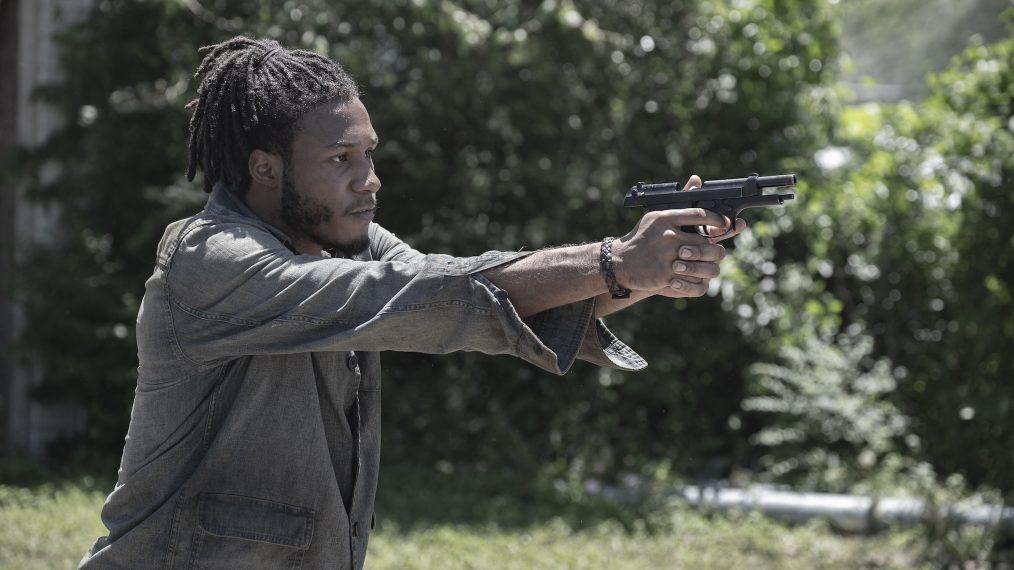 (AMC / Reproduction)Source: TV Insider
Here in this topic, we are going to put together several small things that are interesting to stay connected, but that did not deserve to be highlighted as a single item on the list.
Daniel has an orange cat – similar to Garfield – called Skidmark, however, the two were separated at the end of season 5.
June and John got married in the end – despite being in different groups, separated by Ginny.
Wes (Colby Hollman) entered the series last season and is a potential love interest for Alicia.
And then, how is your expectation for the arrival of the 6th season of Fear The Walking Dead? Recalling that it will debut today, October 11, on the AMC channel.