Last week, several technology companies announced actions and new resources in reference to the World Accessibility Awareness Day, which was remembered on Thursday (20). The concept of accessibility means providing conditions for the reach and safe use of systems, tools, places and services for People with Disabilities (PCD) or special needs.
According to the 2010 Census – which should have been updated last year, but was postponed because of the pandemic and should be carried out in 2022 -, about 45 million Brazilians (24% of the population) have intellectual disabilities or difficulties in skills to see, hear or get around.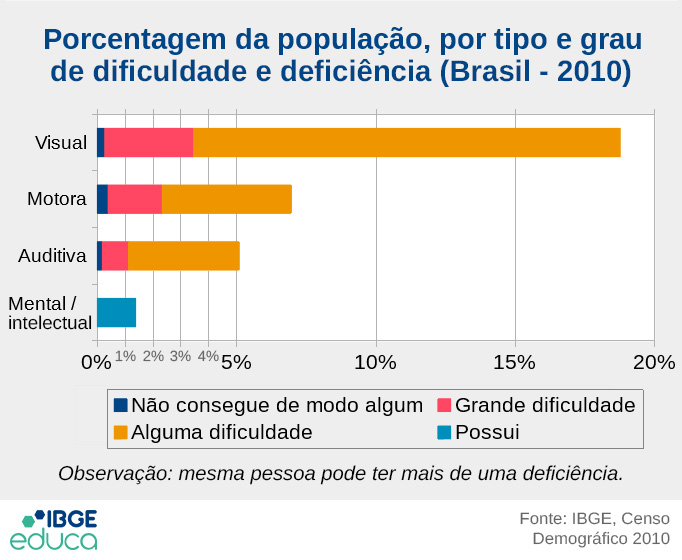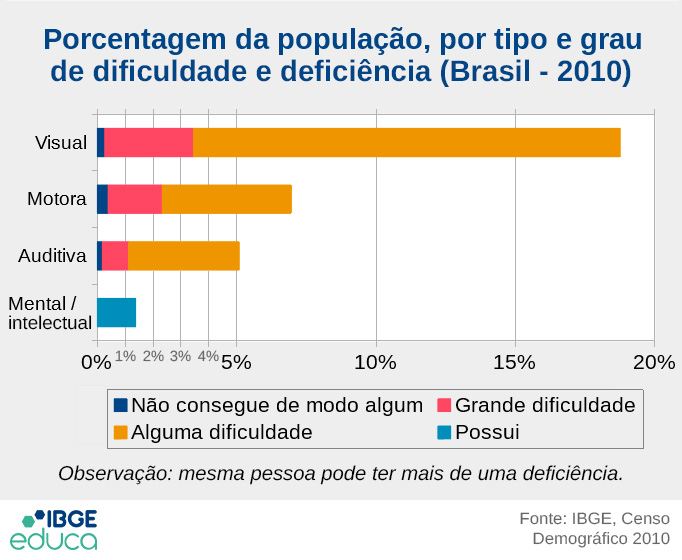 Data from the 2010 Census.
According to the Brazilian Institute of Geography (IBGE), PCDs are people "who have long-term physical, mental, intellectual or sensory impairments, which, in interaction with various barriers, can obstruct their full and effective participation in society on equal terms. conditions with other people ".
Worldwide, more than 1 billion people live with some type of disability, according to the United Nations (UN). In this scenario, one question remains: are the needs of these people met by current technologies? O TecMundo talked to PCDs and found that the scenario is positive compared to years ago, but that there is still room for many improvements.
Obstacles
Marina Batista is responsible for the Rodando pela Vida website, where she writes about topics such as accessibility, empowerment (discrimination and social prejudice against PCDs), human rights, quotas and other issues. She is in a wheelchair and has tetraparesis, a degenerative disease that causes paralysis of nerves and muscles of the lower and upper limbs.
The young woman says that she uses equipment such as Android and iOS smartphones, computer and home automation systems (via voice) on a daily basis. She says that for the most basic, everything usually works. However, each tool has particular flaws that hinder the user experience.
She mentions that the size of cell phones has become a problem, as they have become heavier and very difficult to use for those with reduced mobility. Specifically about Apple, she praises AssistiveTouch, which provides good reachability (the ability to reach the entire screen more easily). On the other hand, iOS still prevents photographs from being taken by voice command, for example.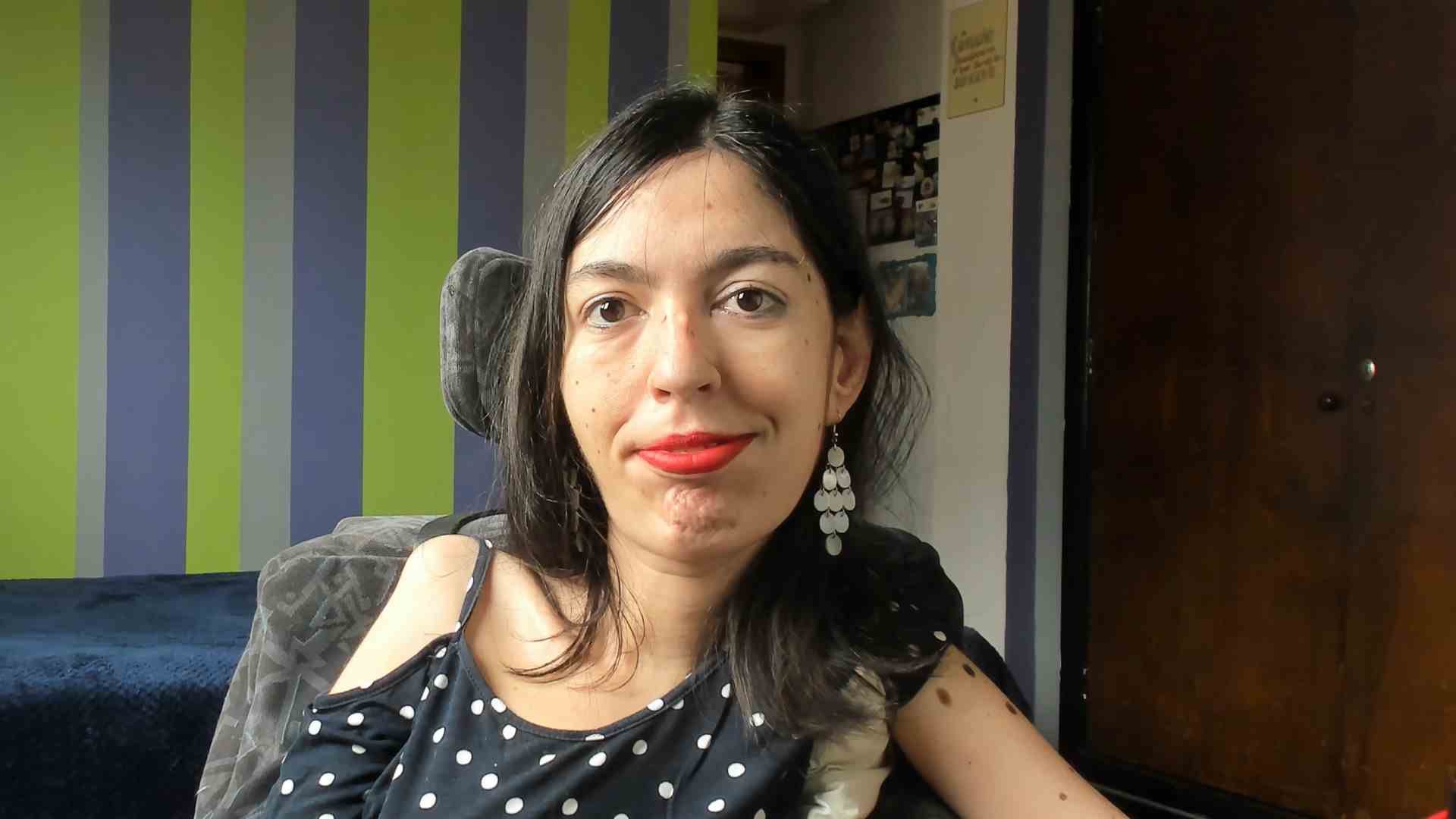 Marina Batista smiling at the photo

About the competitor, Marina says that it is possible to take pictures with voice command, but that the reachability is quite bad on Android.
In the case of notebooks, she mentions that the Windows 10 Virtual Keyboard has flaws (since the launch) in accents of words, for example. In addition, the Microsoft operating system does not have an eye reader, which could facilitate many tasks, including typing.
"Accessibility is not just technology. It is conduct, attitude and way of thinking. There are several types of accessibility and the type that influences all others is called 'Attitudinal Accessibility'. It ranges from the way of greeting and welcoming people with disabilities in social relations until the adoption of 'Accessibility Thinking', which is the understanding that this theme is not only about people with disabilities, but also the elderly, children and babies, for example ", Batista is keen to point out.
Adaptations
Lucas Radaelli is a software engineer and lives in the United States. He was born without seeing with his left eye and lost sight of his right eye when he was four. The young man says he uses a laptop and cell phone daily and has tried to use a smartwatch, but decided to stop because he did not find much use in the device.
Radaelli says that smartphones now offer good usability for the visually impaired, mainly because of screen readers. In the case of computers, he praises NVDA (NonVisual Desktop Access), a free program that reads the text on the screen.
Still, not everything is flowers. The software engineer says that the lack of awareness of some developers ends up hampering the user experience. "They don't always think about accessibility when building pages or apps. The tools work well, the ecosystem that we have to use doesn't always".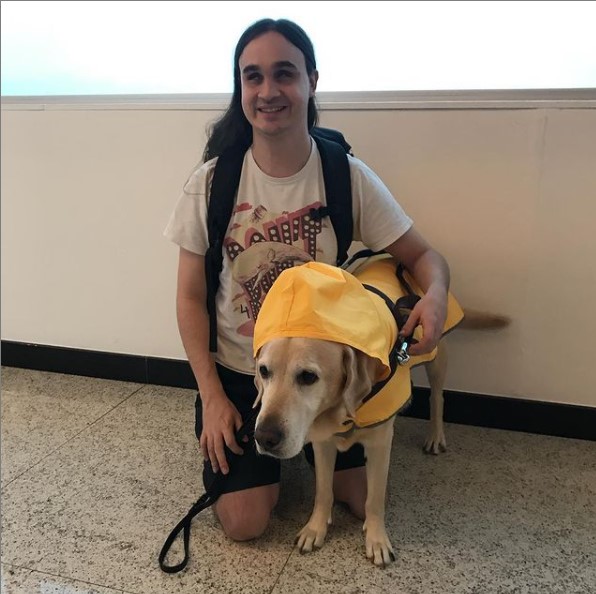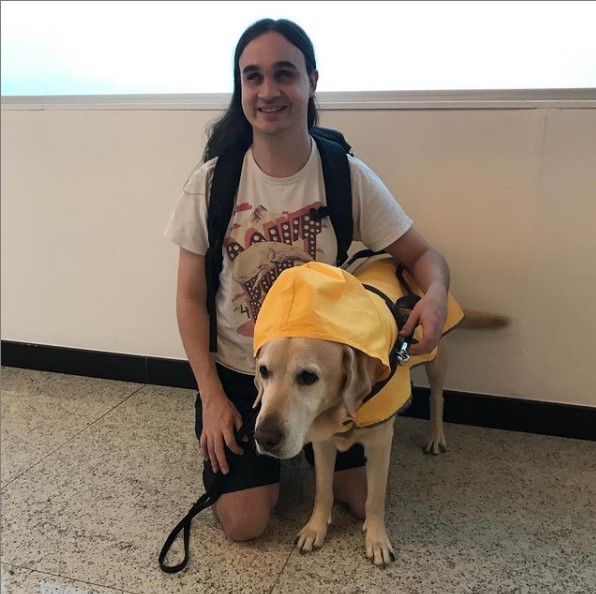 Lucas Radaelli kneeling with his left arm hugging Timmy, his guide dog
Working with technology for a long time, Radaelli argues that the improvement in accessibility is very noticeable. On the other hand, he says that the rush to launch applications and products ends up requiring them to receive improvements later.
"A recent example was the Clubhouse. In the beginning, the application was very inaccessible to screen readers. In a few updates it improved a lot, which was a positive thing. But it would have been much better if it had been made accessible from the beginning," he concludes. .
The new social network that pumped in the beginning of 2021 received a lot of criticism precisely because of the lack of accessibility. By only accepting audio, it excludes hearing impaired people, for example. To work around the problem, Clubhouse owners have already announced inclusive features such as localization texts and support for more languages.
Inclusion
Gabriel Machado, better known on the internet as "Machadinho", is a streamer and plays titles like Rainbow Six Siege and Valorant. He has spinal amyotrophy, a genetic pathology that is degenerative and causes muscle atrophy.
The gamer says he uses a range of tools to take advantage of technology in the best way. The cell phone, a Samsung Galaxy S20, sits on a stand, while the Android assistant menu and facial unlock features help you perform your daily tasks.
"On the computer I use a virtual keyboard and a voice system. Later on, I intend to automate my room more with Alexa, to make it easier for me. These tools meet my needs and give me a lot of independence. Just to load things up. back and forth that I have a little work, actually ".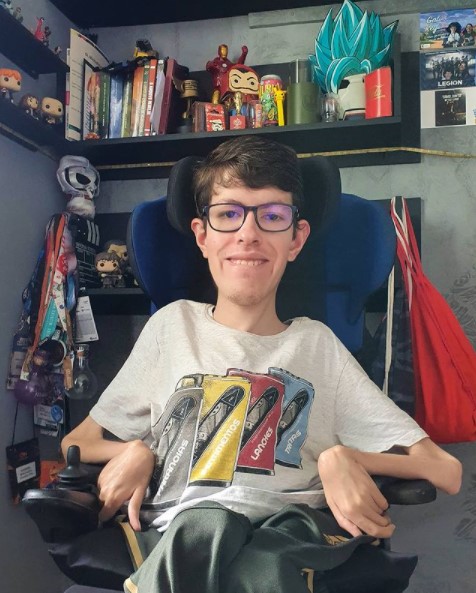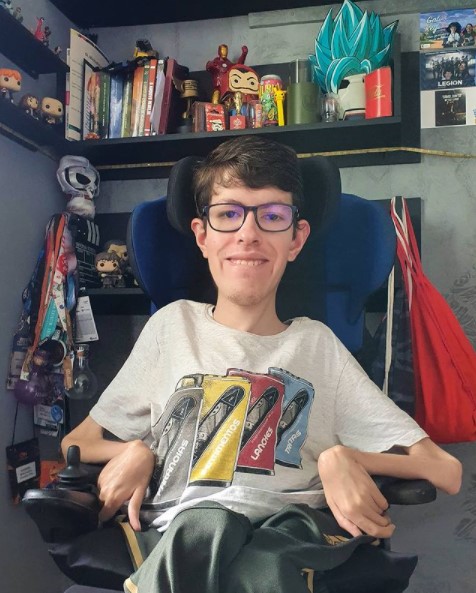 Gabriel "Machadinho" Machado in his wheelchair, in his fourth geek.

Machadinho points out, however, that the situation for those who do not have so much financial condition is much more complex. He recalls that the high dollar gets in the way of those who like it or simply need to consume electronic products, since most of them are exported or have parts coming from outside the country. "But it's funny because the PCD turns around 30 and ends up adapting the way it works", he jokes.
About games, he cites Rainbow Six Siege as a great example of accessibility. The streamer explains that any movement in the game can be modified. "In standard mode the player needs to press a button every time he wants to aim, but this repetitive movement is difficult for PCDs. So they give the option to 'lock' the command to keep the button from being pressed all the time. very good for us ".
On the other hand, he claims that the problematic Cyberpunk 2077 it is not so accessible. The title does not have this system of alternating controls and left Machadinho's gambling a bit complicated during the lives he did. In general, the player sees positively the insertion of PCDs in the gamer scene.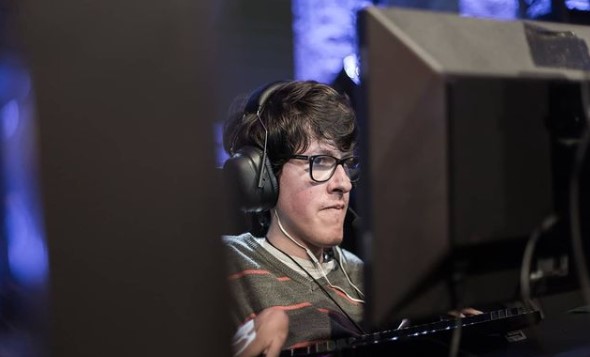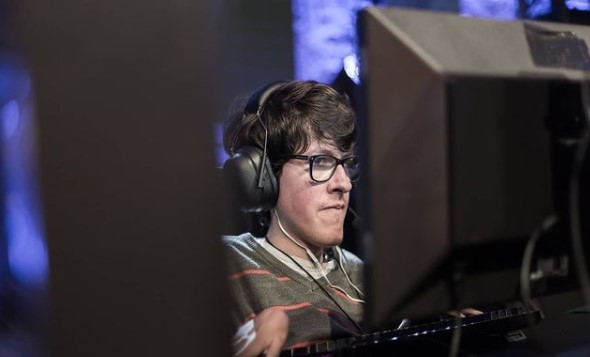 Gabriel "Machadinho" Machado playing on the computer in a competition

"I am happy to see this integration and the prominence that we are gaining in the scenario. People have no idea how important this visibility is for us. And I see the video game as a platform for everyone", he concludes.
Respect
Renan "RMK" Miotta is also a streamer on Twitch and plays mainly Counter-Strike: Global Offensive, the popular CS: GO. He has muscular dystrophy, a disease that paralyzes the body's movements. He says that he discovered his condition a few years ago and that he stayed in his room for a long time, since he suffered a lot from the situation. Technology, particularly games, has brought you a new perspective on life.
"Technology transforms the life of the PCD because it puts you in touch with the world. The games brought me a new identity, since behind the screen I was just like anyone else. This contributed a lot to my self-esteem".
RMK is part of Fallen e Amigos, a project that seeks to include PCDs in the esports world and is organized by Gabriel "FalleN" Toledo, one of the world's leading electronic sports athletes.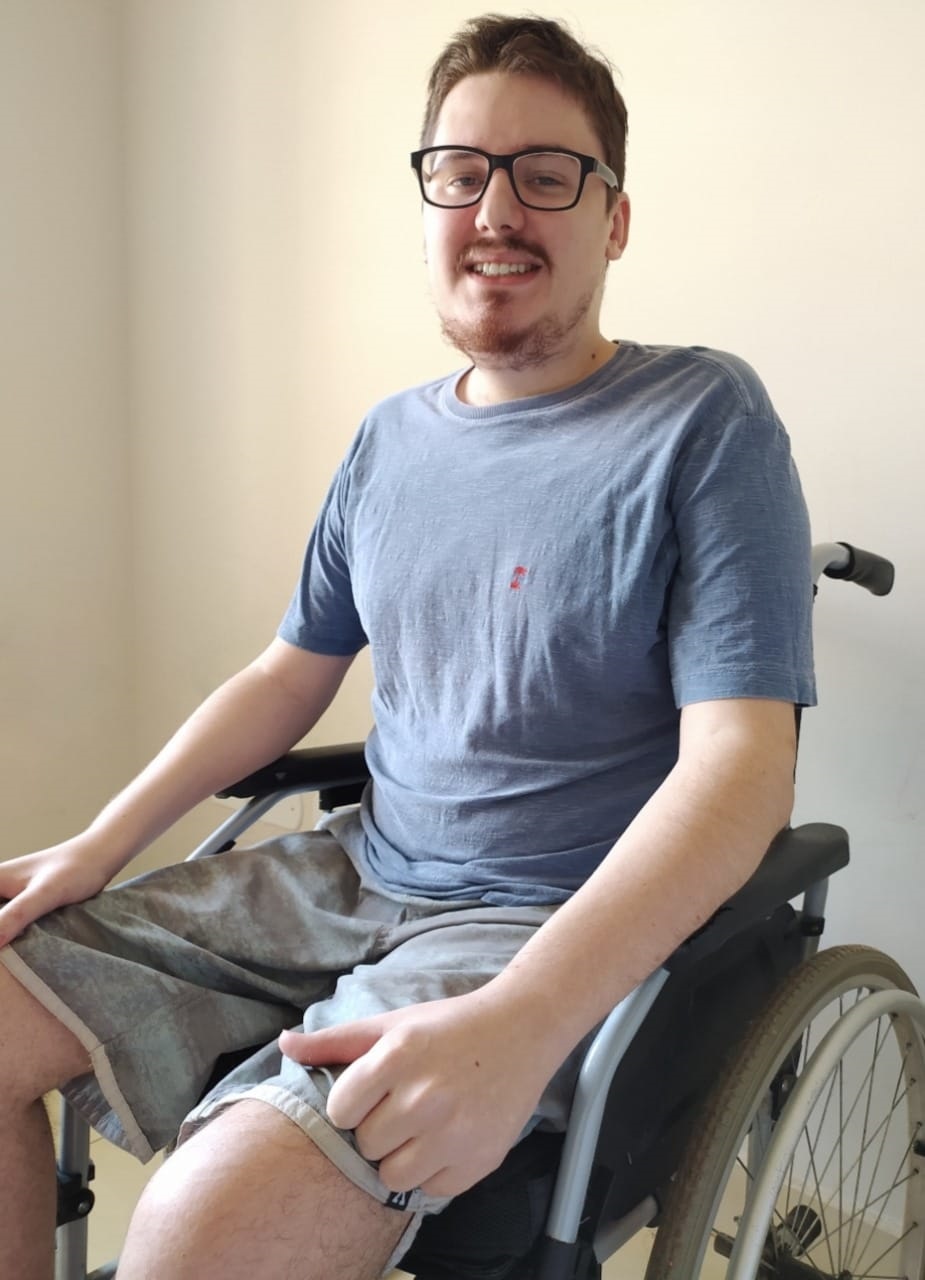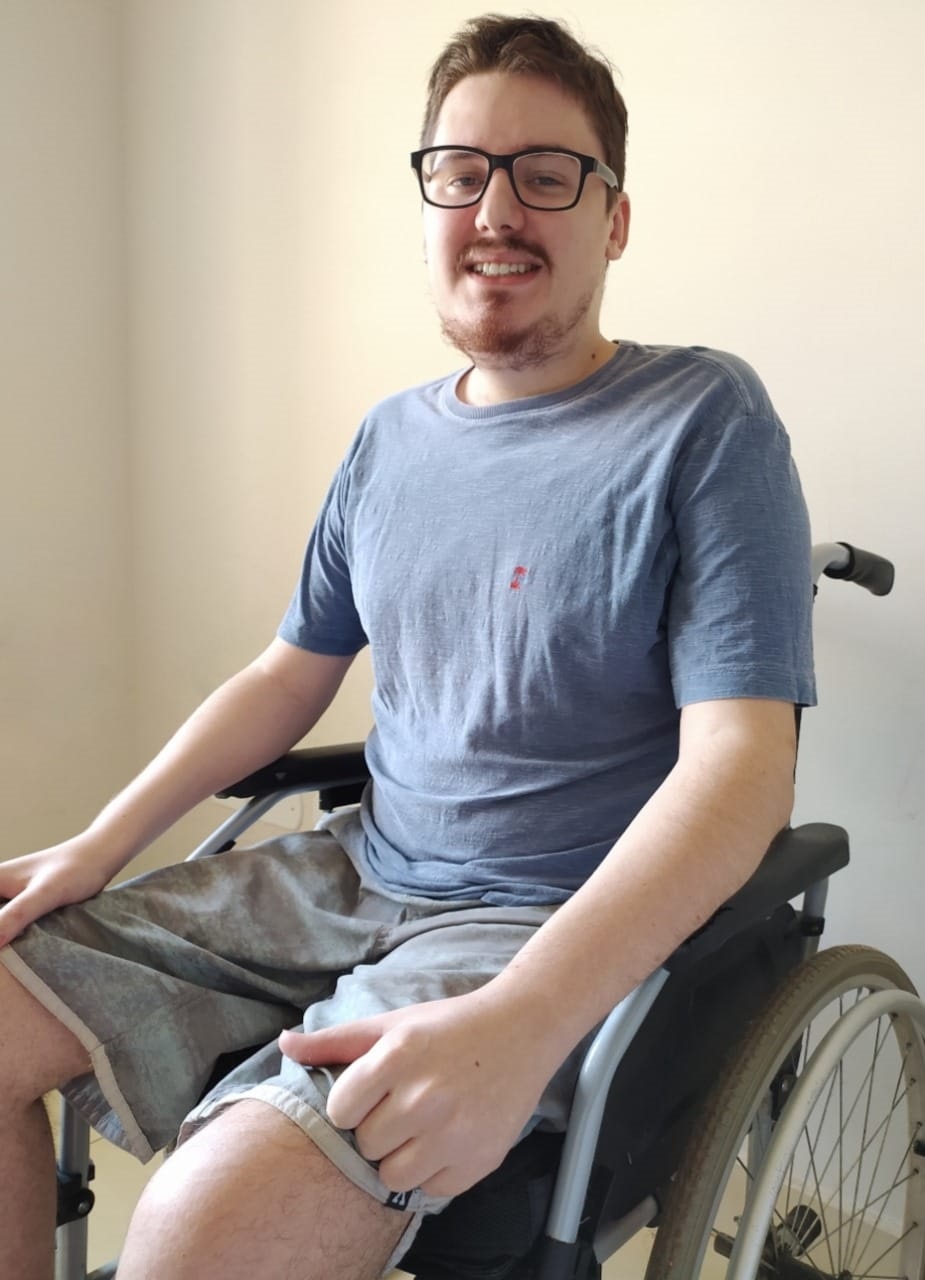 Renan "RMK" Miotta in his wheelchair smiling.

He argues that inclusion initiatives are essential and that there is a clear evolution on the subject. However, he reinforces that there is still a long way to go. The streamer recalls that each person with disabilities faces particular difficulties on a daily basis and that because of this the topic needs to be treated seriously.
"Often, companies use the question or the name of the PCDs as marketing, only to appear that they are supporting the cause. The inclusion theme is a very serious business for us and cannot be used only as theater on the internet. Sometimes, there are initiatives that seem to be doing us a favor, and that's not the case. The PCD doesn't want to have their image used and then be discarded ", he says.