In recent months, the covid-19 pandemic has accelerated the transformation of our routines and day to day on several fronts: we need to change our work format and pay more attention to our health, we started to consume in e-commerces and only watched the days pass through our windows.
With education it was no different, after all, mandatory social isolation made us also adapt our way of learning: in online classes, through computers and mobile devices. As a result, we have seen a surge in demand for courses, specializations, certificates and even apps to learn a new language.
As a reflex, we had massive online open courses (MOOCs – open mass education platforms) expanding its institutional fronts, such as Coursera — which closed a partnership with more than 3,700 educational institutions during the pandemic — and several digital solutions with considerable capital contributions, such as the case of Duolingo, a language teaching app that went public on the stock market worth billions of dollars.
In vocational education, the explosion of teaching platforms has met a second trend, leveraged by pandemic times: the spike in demand for tech professionals due to the digitization of everything. In Brazil, there is a deficit of tens of thousands of talents for vacancies every year, with remuneration reaching 2.5 times the country's average.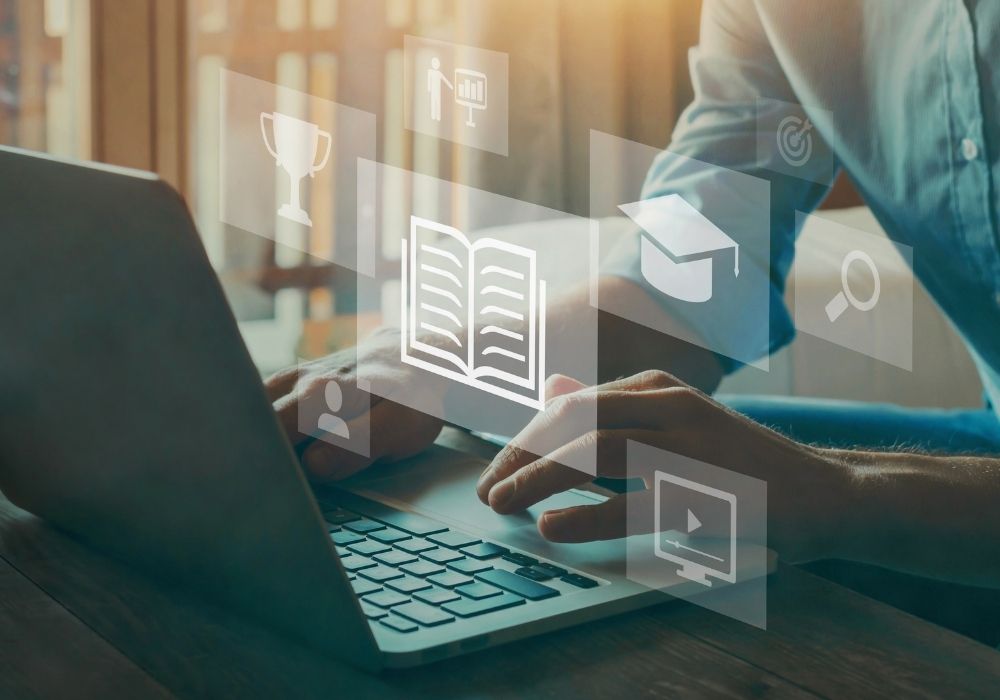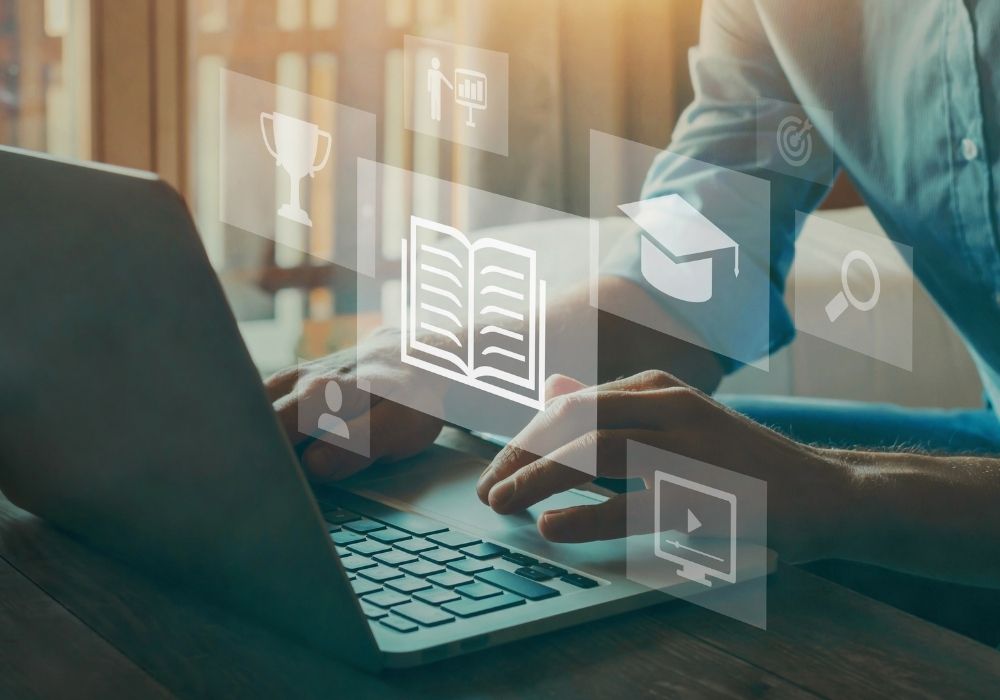 Fonte: Shutterstock
Understanding that "playing a game of stealth", that is, trying to take technology professionals from other companies, is an unsustainable practice, large companies found themselves faced with the need to train new talent or at least find new sources of talent. Now, unlocking new talent pools has become the norm, and companies have started to invest in it with redoubled attention.
From this trend, coding bootcamps were born: short but intensive experiences to allow people to enter the technology area even without any previous experience. As a result, new funding mechanisms were developed: companies sponsoring programs, differentiated funding, money-back proposals if you can't find a job, and even a shared success mechanic, also originally known as the Income Share Agreement (ISA).
In the ISA, the people who participate only pay for the course when they are employed in an attractive salary range and, generally, the payment is based on a small portion of the salary, so as not to harm the newly trained professional. In this model, the Lambda School and Holberton School stood out.
In Brazil, this meeting between (i) companies looking for tech talent and (ii) people looking for new career opportunities is even greater. And, in the same international tune, the last 2 years have represented, for Brazil, an explosion in EdTechs.
Thus, embracing ISA-type formats, startups Labenu and Trybe raised millions of reais from national and international funds, while other companies, looking at the diverse financial aspects of Education, also followed the trend of large funding, as is the case of Provi and Isaac.
For technical and vocational education, the new models offer shorter training opportunities when compared to formal degrees – with programs generally lasting 6 to 12 months, in addition to practical and project-oriented experiences, emphasizing the employability of the models.
Models like this generate both the social impact of providing access to an education oriented to employability and the economic impact of allowing companies to grow their technology teams, responding to the growing demand for digital services in the country.
***
Arthur Vilas Boas He holds a PhD from the University of São Paulo (USP), with research in Education and Entrepreneurship. He coordinated the USP Entrepreneurship Center, in addition to publishing national and international articles on the topics of university education, learning processes, innovation environments, among others. It presents international experiences in which it explored good practices from higher education institutions at the Massachusetts Institute of Technology (MIT), Berkeley and in China.