The chances of a person surviving being struck by lightning are only 2%, according to the Ministry of Health. The accident can cause severe burns and damage to the heart, lungs, nervous system and other parts of the body, leaving several sequelae when it doesn't lead to death.
But for the American physician Tony Cicoria, the contact with the electrical discharge received during a lightning strike in 1994 ended differently. Not only did he survive without any problems, his life was transformed after the accident, falling in love with classical music, something unlikely until then.
Tony is an orthopedist who was 42 years old and lived in Oneonta, in the state of New York (United States), that year. In an interview with BBC, he said he worked 12 to 14 hours a day, seven days a week, at the time of the near-death experience.
Lightning accidents are very dangerous.Source:  Unsplash
However, his routine of care in clinics and hospitals was no longer the same. Surgical instruments started to share space with sheet music and a piano, his new passion, which mysteriously emerged shortly after his "encounter" with lightning. He, who was not interested in music before, ended up learning to play and compose.
The "Lightning Sonata"
The lightning accident that led Cicoria to acquire an unusual affinity for music occurred during a picnic on the shores of Sleepy Hollow Lake. While using the local pay phone, he was struck by lightning and passed out, but a nurse who was in line to call immediately performed resuscitation procedures.
Before waking up confused and feeling extreme pain, the orthopedist reports seeing his own body on the floor. Without serious injuries, he refused medical attention and recovered at home, returning to work two weeks later. That's when he started to feel a strong desire to listen to piano music.
This made him buy a CD of Chopin songs and listen to it over and over. And the situation got worse when Cicoria dreamed that he would go on stage and play an unknown song. This song, which kept coming out of his head, made him out of control and totally obsessed, even resulting in problems with the family.
Years later, in 2008, the man struck by lightning finally showed the world the music he first heard while dreaming. Composed over seven months, the song "Lightning Sonata" ("Lightning Sonata", in free translation), available in the video above, was presented in a concert at the State University of New York theater.
what science says
Tony Cicoria's case attracted worldwide attention and was studied by many scientists. One of the people interested in the story was neurologist Oliver Sacks, whose investigations into the doctor struck by lightning were detailed in the book. Musical Hallucinations (2007).
Trying to explain the event, Sacks once theorized that Cicoria had "latent abilities" that were activated when he received the electrical charge. From the event, the doctor's brain reorganized this information, leading him to acquire new knowledge until then dormant in his mind.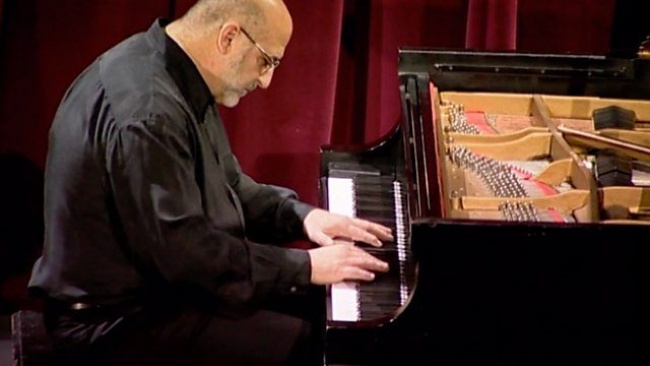 Tony Cicoria's case challenges science.Source: BBC/Reproduction
Respecting the theories of Sacks and other researchers, Cicoria takes a different view and says that science cannot explain what happened. The now pianist also compares the obsession with music that emerged after the accident with that of a drug addict, but claims to have managed to control the compulsion to play the piano.
After releasing an album in 2008, he currently mixes works in medicine and music, as well as telling his incredible story in interviews and lectures.