The April news of Disney+ has already been released and, among the highlights that are worth your attention, are titles such as Introducing Natethe platform's original film about a little boy who dreams of performing on Broadway, and From Sketch to Reality, series about the design process of some iconic Disney characters. Check out details about each of these premieres below, as well as a list of all the productions that arrive in April on streaming.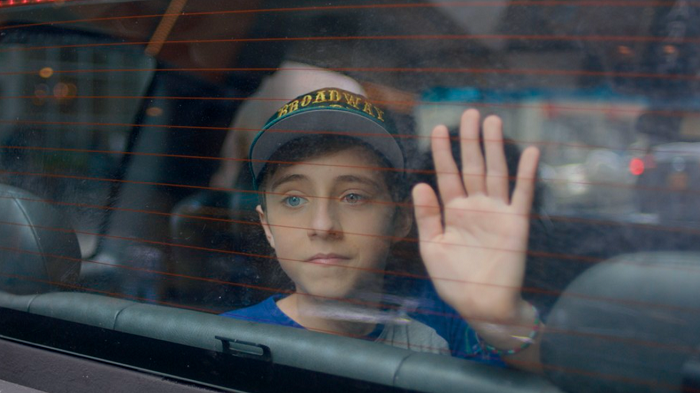 April releases on Disney+ to keep an eye on 👀
Day 01 – Introducing Nate – Musical comedy made for the whole family, Introducing Nate is an original Disney+ production.
The film, which has Lisa Kudrow (the eternal Phoebe Buffay from Friends) in its cast, tells the story of a 13-year-old boy, who, from a very young age, always showed a vocation for the artistic world. Passionate about Broadway, he lives a great adventure in New York alongside his aunt, an actress who is his great inspiration, and his best friend, after being rejected in the school play.
In addition to having a beautiful trailer, which makes the heart warm – especially for those who love musicals and understand the passion they can arouse –, the feature film is based on a book by Tim Federle, a well-known name in American theater. The screenwriter (who is the creator of High School Musical: A Série: O Musical), was inspired a little by his own story to write the work, which for me makes it even more special.
Day 27 – From Sketch to Reality – Full plate for those who are passionate about Disney productions, From Sketch to Reality is a series of six episodes that shows in a very delicate way the design process of several iconic characters of the company, at the same time that it looks into the history of its illustrators.
Showing the entire illustration process – much more intimate than many think, due to today's technologies – and the way these artists find to give personality to their drawings, the series is a gift for Disney fans and professionals in the field. generally.
Other Shows Coming in April on Disney+
Dia 06 – The Hardy Boys [Temporadas 1 e 2]
Day 06 – Bluey [Temporada 3]
Day 06 – The Secret Life of Predators
Day 06 – Discovering Central America [Temporada 1]
Day 06 – Learning From Disney Junior [Temporada 1]
Dia 13 – Fancy Nancy Clancy [Temporada 3]
Day 13 – Extreme Flavors with Gordon Ramsay [Temporadas 2 e 3]
Day 13 – Canine Rehabilitation [Temporada 2]
Day 13 – The Extraordinary Territory of Scandinavia
Day 20 – Spidey and his Spectacular Friends [Temporada 1]
Day 20 – Incredible Years [Temporada 1]
Dia 20 – Lost Cities: The Great Flood
He 20 – Club Mickey Mouse (Malaysia) [Temporada 4]
Day 27 – Secrets in Sulfur Springs [Temporada 2]
Other Movies, Documentaries, and Specials Coming in April on Disney+
Day 01 – Black Panther: The Wild Kingdom
Day 01 – The Call of the Forest
Day 01 – The Strangest Girl in the World
Dia 08 – Lost Tombs of the Pyramids
Day 08 – Portugal: Extreme Ecosystems
Day 08 – 100% Coconut
Day 08 – The Bull Ferdinand
Day 15 – Bob Ballard Discoveries
Dia 15 – India's Wild Leopards
Day 15 – Back on the Titanic
Day 15 – The Legend of Mordu
Day 22 – The Polar Bear [Filme Original Disney+]
Day 22 – On the Polar Bear Path
Day 22 – Little Big Farm: The Return
Day 22 – Explorer: Tepui
Day 29 – Gnomeo and Juliet
New episodes coming to Disney+ in April
moon knight [Série Original Disney+ da Marvel Studios] – New episodes every Wednesday
The Radical Family: Bigger and Better [Série Original Disney+] – New episodes every Wednesday
Did you like the April news from the Disney+ catalog? Share with us which titles you are most looking forward to watching!