Have you ever looked at the sky at night and wondered how people can identify each bright dot up there one by one? are you fascinated by astronomy? Perhaps a planetarium is the right place for you to visit.
A planetarium is a device that projects an artificial sky onto a screen, usually on the ceiling. This is such a simple idea that it exists all over the world, from the most ancient civilizations.
With it you can discover how the movements of the sun, the seasons of the year, the phases of the moon, the formation of constellations work and learn more about the solar system planets. Curious? We have prepared a list of some planetariums here in Brazil for you to visit.
1. UFMG Knowledge Space – Belo Horizonte (MG)
The Knowledge Space is a science and culture museum at the Federal University of Minas Gerais. Located in Praça da Liberdade, in the center of the city, it offers different commented sessions.
The planetarium has a 9 meters high dome and a Skymaster ZKP4 analog projector, which offers a 180º experience for the visitor. The sessions are varied, and even include classes in Mayan and Indigenous astronomy.
In addition, the space has a terrace from which sky observations can be made with a telescope. The sessions are at night and accompanied by an expert guide. Currently the sessions are online on Thursdays, due to the pandemic.
Skymaster ZKP4 analog projector, in session at the UFMG Knowledge Space planetarium (Source: UFMG Space/Reproduction)Source: UFMG Space
The ticket costs only 10 reais. Public students and teachers are entitled to free admission.
Visitation: Tuesday to Sunday, from 12 pm to 5 pm, and Saturday until 7 pm
Address: Praça da Liberdade, 700, Savassi, Belo Horizonte/MG, 30140-010
2. Planetarium Juan Bernardino Marques Barrio of UFG – Goiânia (GO)
The planetarium at the Federal University of Goiás (UFG) promotes extension activities. It has a dome measuring 12.5 meters in diameter. They even have a mobile digital planetarium that can be used at fairs and exhibitions.
The Zeiss Spacemaster projector located in the center of the projection room is the oldest in operation in Brazil. It was the third to be opened in the country. During the week, the UFG Planetarium holds sessions for students and on weekends for the general public.
Tickets cost 8 reais.
Visitation: Sundays, at 3:30 pm (children public) or 5:00 pm (adults.
Address: Av. Contorno nº 900, Parque Mutirama, Setor Central, Goiânia/GO, 74055 – 140.
3. UEPA Science Center and Planetarium – Belém (PA)
The Science Center and Planetarium of Pará was conceived as a place for scientific dissemination for the state. Its mission is to spread knowledge in a simple and playful way.
For this, it has spaces dedicated to Astronomy, Chemistry, Physics, Biology, Mathematics, Geology and, of course, a Planetarium. The name of the dome – Kwarahy – comes from Tupi-Guarani and means Sun; she has 11 meters and a Zeiss Skymaster ZKP3 projector.
The equipment is capable of projecting about 7,000 stars, moon, planets, comets, asteroids, rainbows, eclipses, constellations or astronomical coordinates. It is also a powerful time machine: it allows you to project the sky from any moment in the future or the past.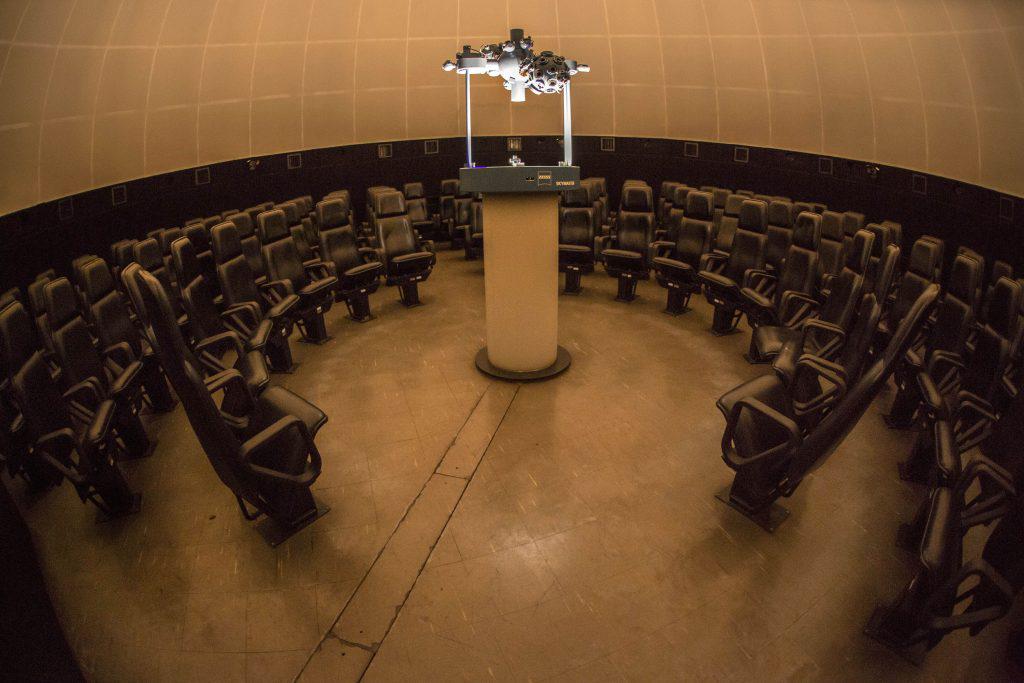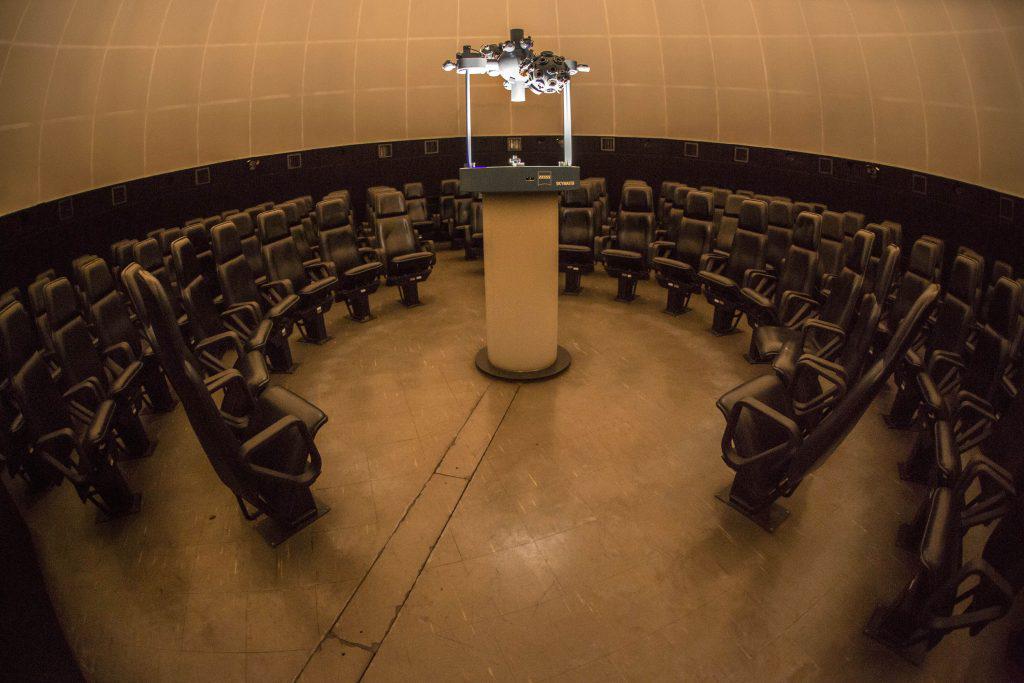 Kwarahy Dome of the Science Center and Planetarium of Pará (Source: ASCOM-UEPA/Nailana Thiely/Reproduction)Source: UEPA
Address: Rod. Augusto Montenegro, s/n, km 03, Marambaia, Belém/PA, 66640-000
4. Gávea Planetarium – Rio de Janeiro (RJ)
The Planetarium of Gávea, of the Planetarium Foundation of the City of Rio de Janeiro, is one of the best known of Brazil. It currently has two exhibition domes: the Galileo Galilei and the Carl Sagan. It also has a museum and telescopes for observing the sky and offers courses, such as planetarium.
Galileo Galilei is the most modern dome, with a fulldome immersion system. With 23 meters in diameter, it houses the planetarium Universarium VIII – TD. This dome is currently ceded for Covid-19 vaccination.
Carl Sagan, the oldest, opened in 1998 and is 12.5 meters from wall to wall. It uses opto-mechanical projectors, which have a complex system of lenses or optical fibers. Projections are made as carefully as possible to perfectly reproduce the night sky.
Tickets cost 30 reais. On Tuesdays, the visit is free.
Visitation: session times can be found here.
Address: Rua Vice-Governador Rúbens Berardo, 100, Gávea, Rio de Janeiro/RJ, 22451-070
5. Rubens de Azevedo Planetarium – Fortaleza (CE)
The Rubens de Azevedo Planetarium, in Fortaleza, is located in the Dragão do Mar Art and Culture Center. With weekly sessions for children and adults, the space has a Zeiss Skymaster ZKP4 LED equipment.
It also has high resolution Velvet Duo digital projectors and a fulldome projection system. On the nights of the lunar crescent, from 14:00, it also offers free sky observation sessions with telescopes. It also offers, monthly, a 1-hour astronomy course.
Tickets cost 12 reais.
Visitation: Thursdays and Fridays from 6pm to 7pm, Saturdays and Sundays from 5pm to 8pm.
Address: Rua Dragão do Mar, 81, Praia de Iracema, Fortaleza/CE, 60060-390
6. Planetarium Prof. José Baptista Pereira UFRGS – Porto Alegre (RS)
The Porto Alegre planetarium began to be built in 1971 and is one of the oldest in operation in the country. It offers thematic exhibitions, courses and scientific shows. The dome is 12 meters in diameter and features a Zeiss Spacemaster projector.
Virtual sessions are also being offered, at 10 reais, with different themes. From home it is possible to learn about the solar system and the contribution of women scientists to the field of astronomy. There is also a special session for teachers.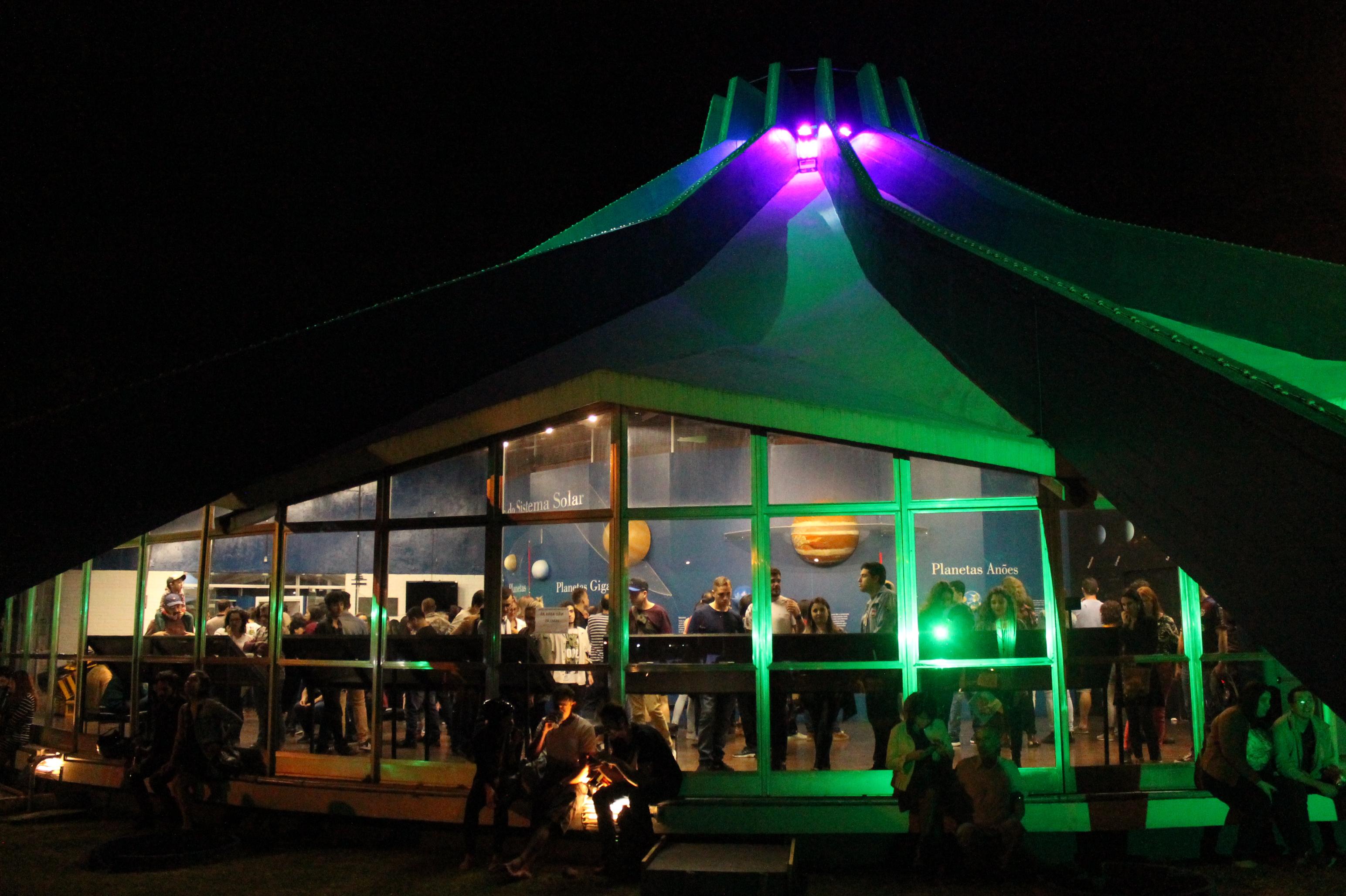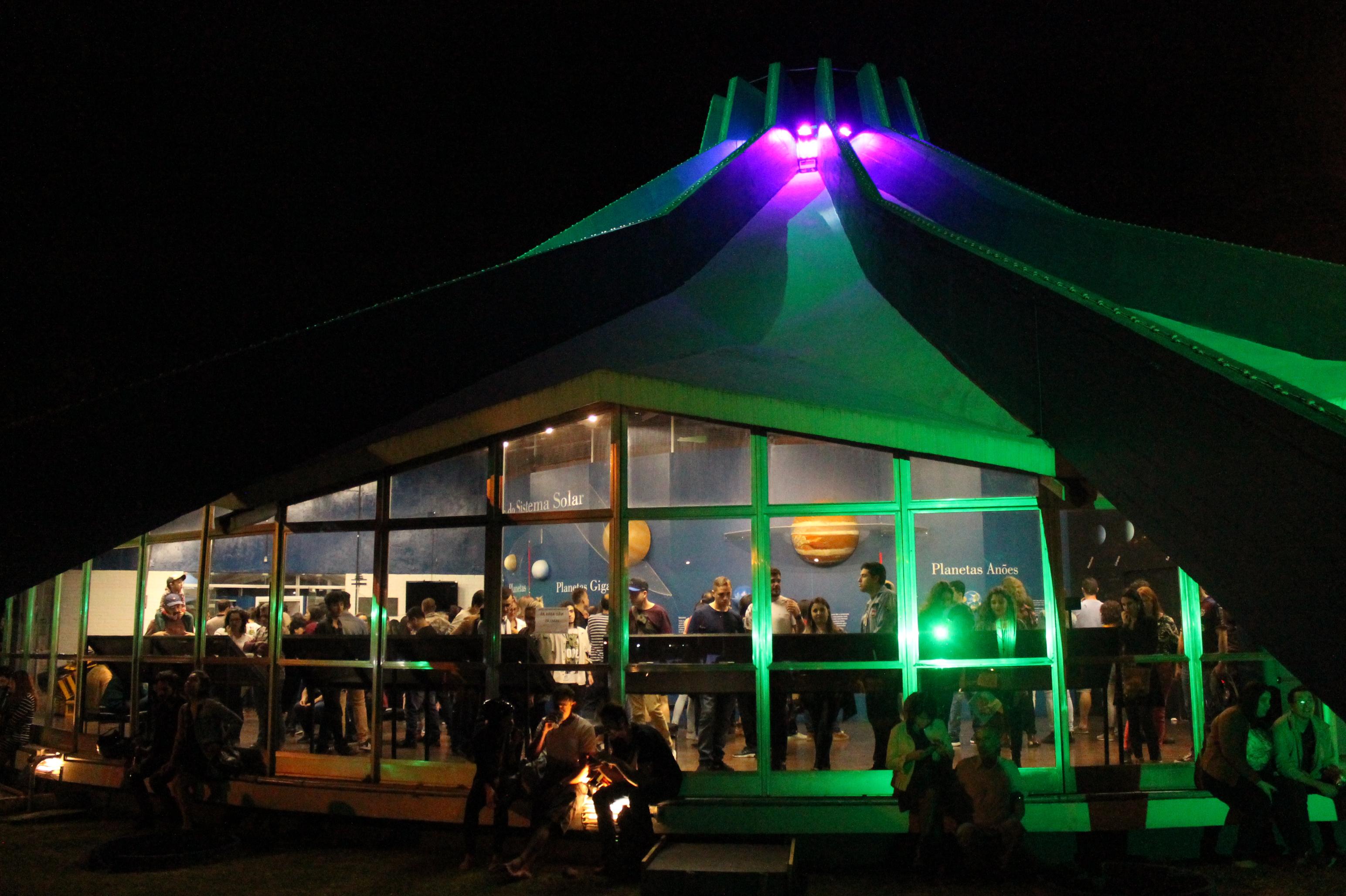 UFRGS Planetarium, during a night event in 2019 (Source: UFRGS/Reproduction)Source: UFRGS
Address: Avenida Ipiranga, 2000, Porto Alegre/RS
7. Ibirapuera Planetarium Prof. Aristotle Orsini – São Paulo (SP)
The Aristotle Orsini Planetarium was the first in Brazil, opened in 1957. Located in Ibirapuera Park, it has a dome measuring 18 meters in diameter and 9 meters in height. It has a Zeiss Starmaster project.
Tickets cost 20 or 30 reais, depending on the session. At 7pm on Friday, a free session is offered.
Visitation: from Friday to Sunday, from 1 pm to 7 pm
Address: Avenida Pedro Álvares Cabral, Ibirapuera Park, São Paulo/SP
Didn't find a planetarium near your city? Don't worry, just consult the Guide to Museums and Science Centers in Latin America and the Caribbean, published by Fiocruz, and look for one closer to you. It can be downloaded for free here.