When Blizzard announced Diablo Immortal during Blizzcon 2018, the fan reaction was… divisive, to say the least. Anxious for the revelation of Diablo 4, until then without any official announcement by the producer, players threw all the weight and expectation of a main game in the franchise on the back of the mobile title, which generated a lot of frustration.
Two years later, with Diablo 4 properly announced, the terrain finally seems more propitious for Immortal find your own space in the heart of the crowd. From what we've seen so far, more than recovering from a turbulent revelation, there are even good chances that the game will establish itself as one of the best mobile options on the market!
At Blizzard's invitation, we participated in an online panel with Wyatt Cheng, the lead designer of the project, and Caleb Arsenaux, its lead producer, in which the duo revealed everything we wanted to know about the new game. In addition, we received early access to an alpha build of Diablo Immortal to test the first few hours of the campaign. If you ever dreamed of being able to play a lite version of Diablo on your cell phone, you've come to the right place!
A legitimate pocket Diablo
With good progress in development over the past few months, the Diablo Immortal was confident of launching a limited public alpha test. Although already available for pre-registration in online stores, the initial plan of the team is focused on giving access only to a select number of players focused especially in Australia, and also for members of the press, like us, in order to test the stability of the servers and the client.
For now, what we saw was already very stable and functional, without major problems with bugs or disconnections. Since the idea is to have thousands of players simultaneously spread across multiple servers, we are curious to see how they will behave at the official launch. Especially considering that the game has been confirmed as a free to play download, it is to be expected that everything gets packed quickly!
Diablo Immortal will be free to download on Android and iOS devicesSource: Blizzard
There is still no official information about the minimum system requirements required in the final version of the game, but at least during the alpha, we felt that the game was a little heavier than ideal. Basically you wouldn't be able to play with a cell phone from two years ago, for example. The idea, according to the developers, is to facilitate access in the final version by changing various internal graphics settings, so we'll see if that will be enough to democratize access to the game a little more.
The plot of this new adventure will be canonical, totally unprecedented, and will take place between the end of Diablo 2 and the beginning of Diablo 3, with New Tristram still under construction. The idea is to bring to the smart devices the same fun hack and slash seen on computers and consoles, in addition to a deep system of customization of items.
"If you love to progress your characters and like to always feel that there are ways to make your hero stronger, you will love Diablo Immortal"Celebrated Wyatt. "The game is about that feeling of dreaming about the next piece of equipment that you will find in a dungeon, and then thinking about how it only takes a little while to get that legendary item perfect for your build!"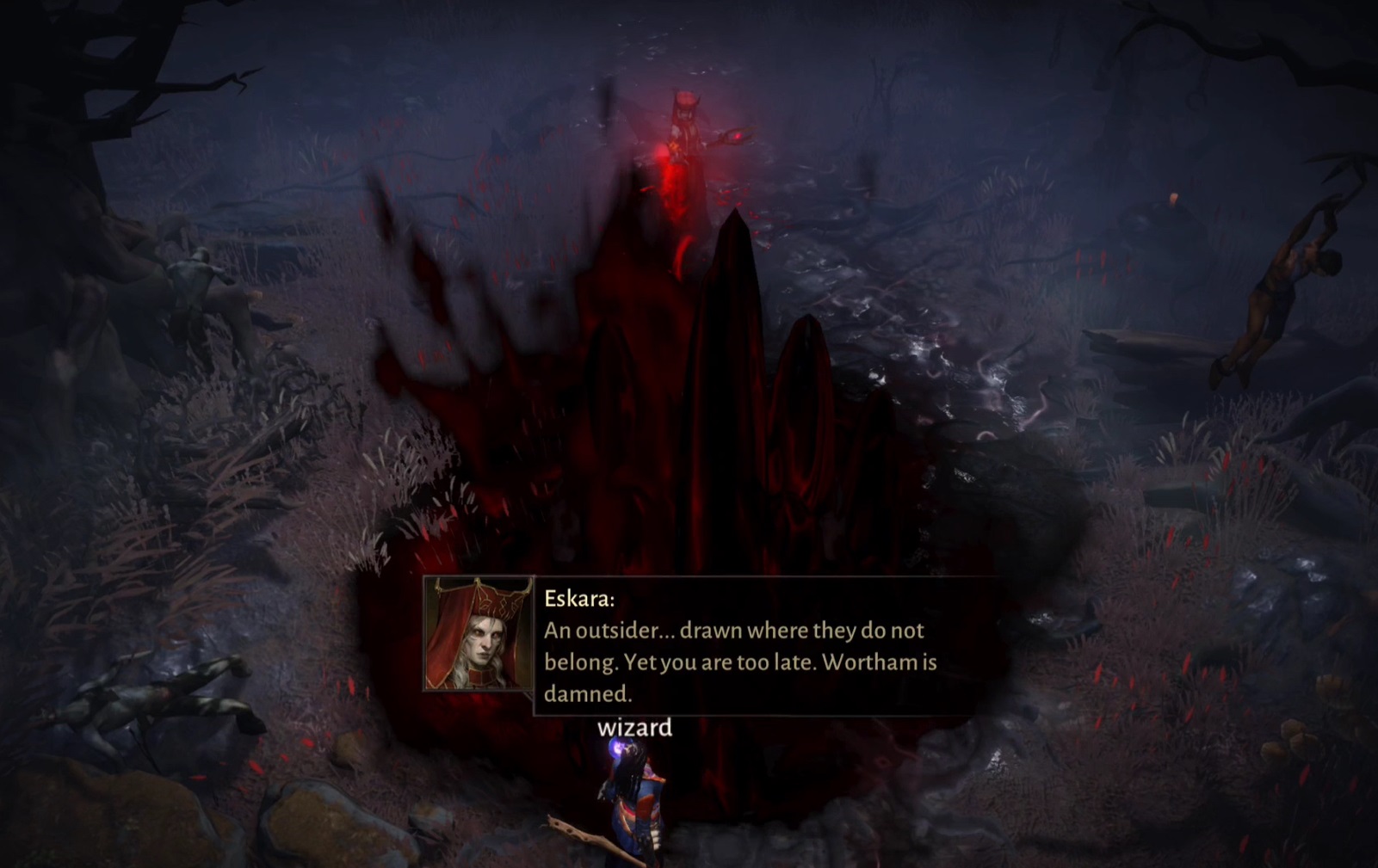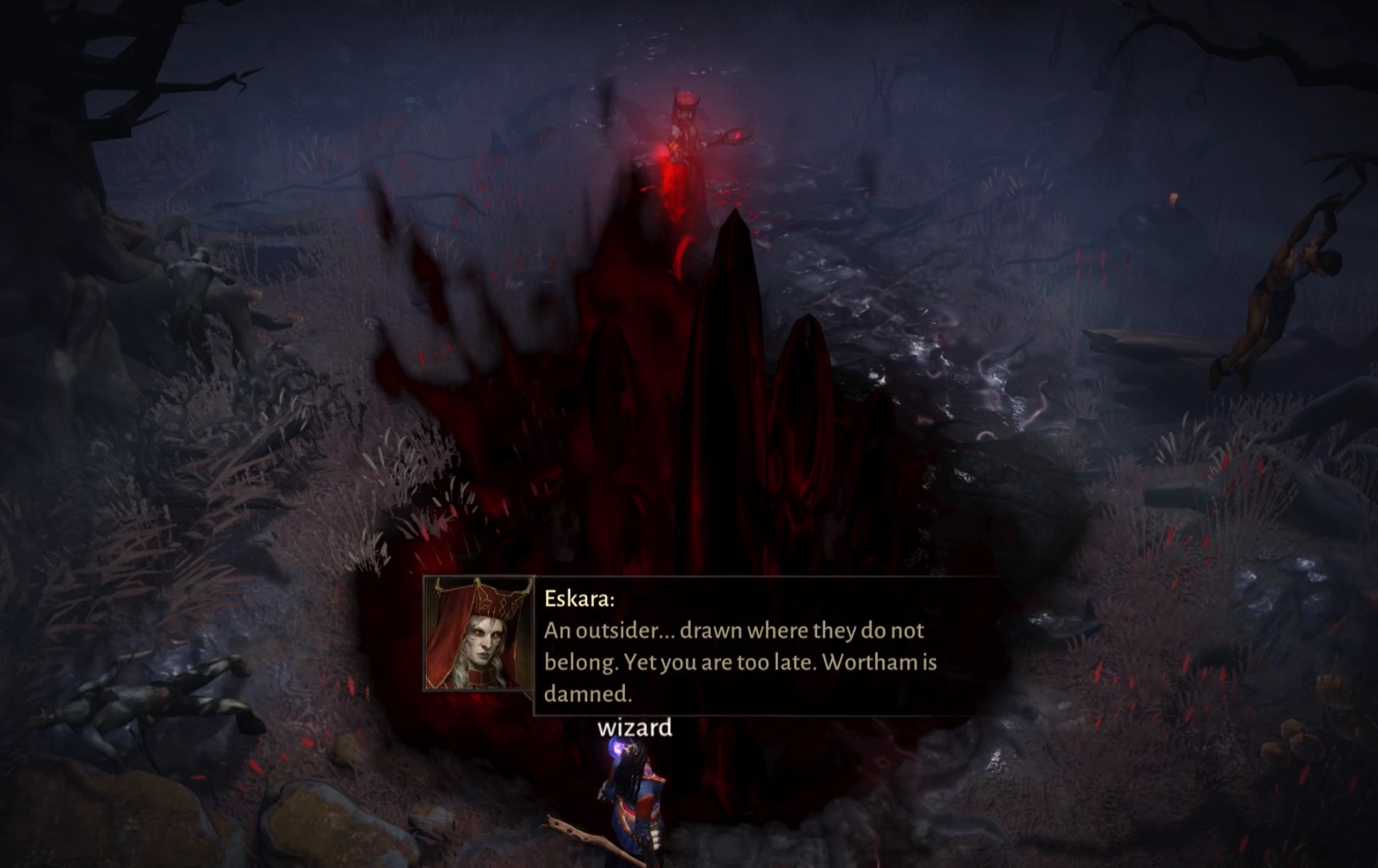 Progression through history is very similar to the pace of previous gamesSource: Blizzard
Very complete and familiar gameplay
If you were afraid of Diablo Immortal sacrificing many mechanics seen in the main games of the series, rest assured, since the game has been skillfully adapted for the touch screen of smart devices following many of the conventions seen in other successful mobile games. Of course, the setup is not as comfortable as a mouse and keyboard, but the system breaks down in a very competent way.
In the lower left corner of the screen you have a small touch panel that emulates a joystick, and you need to slide your finger across it to make your character walk. In the lower right corner of the screen is the attack button, activated with a click. That way, you need to play both hands on the device all the time. In the attack buttons, it is still necessary to pay attention to the cooldown of some special movements, indicated by a countdown to each use.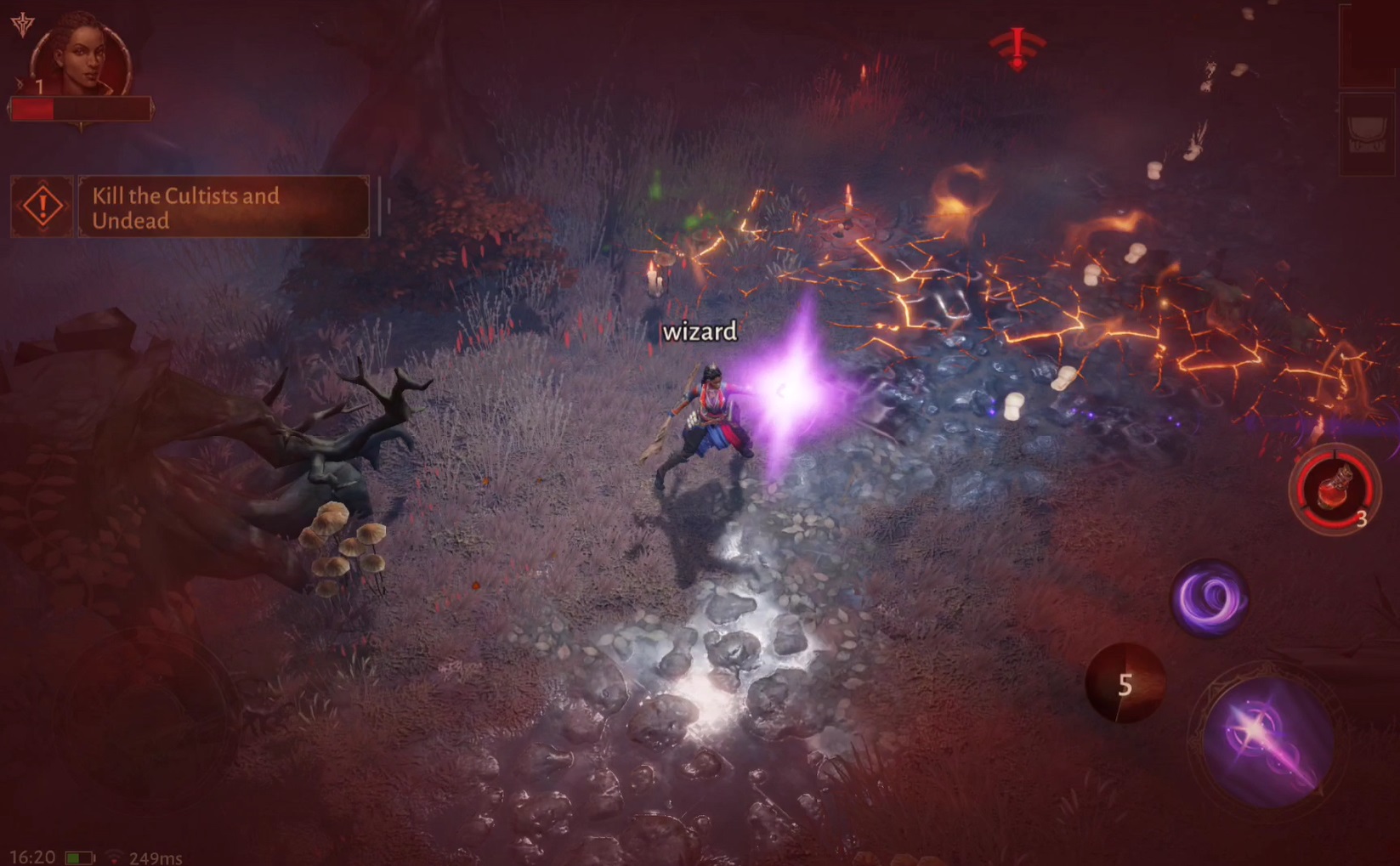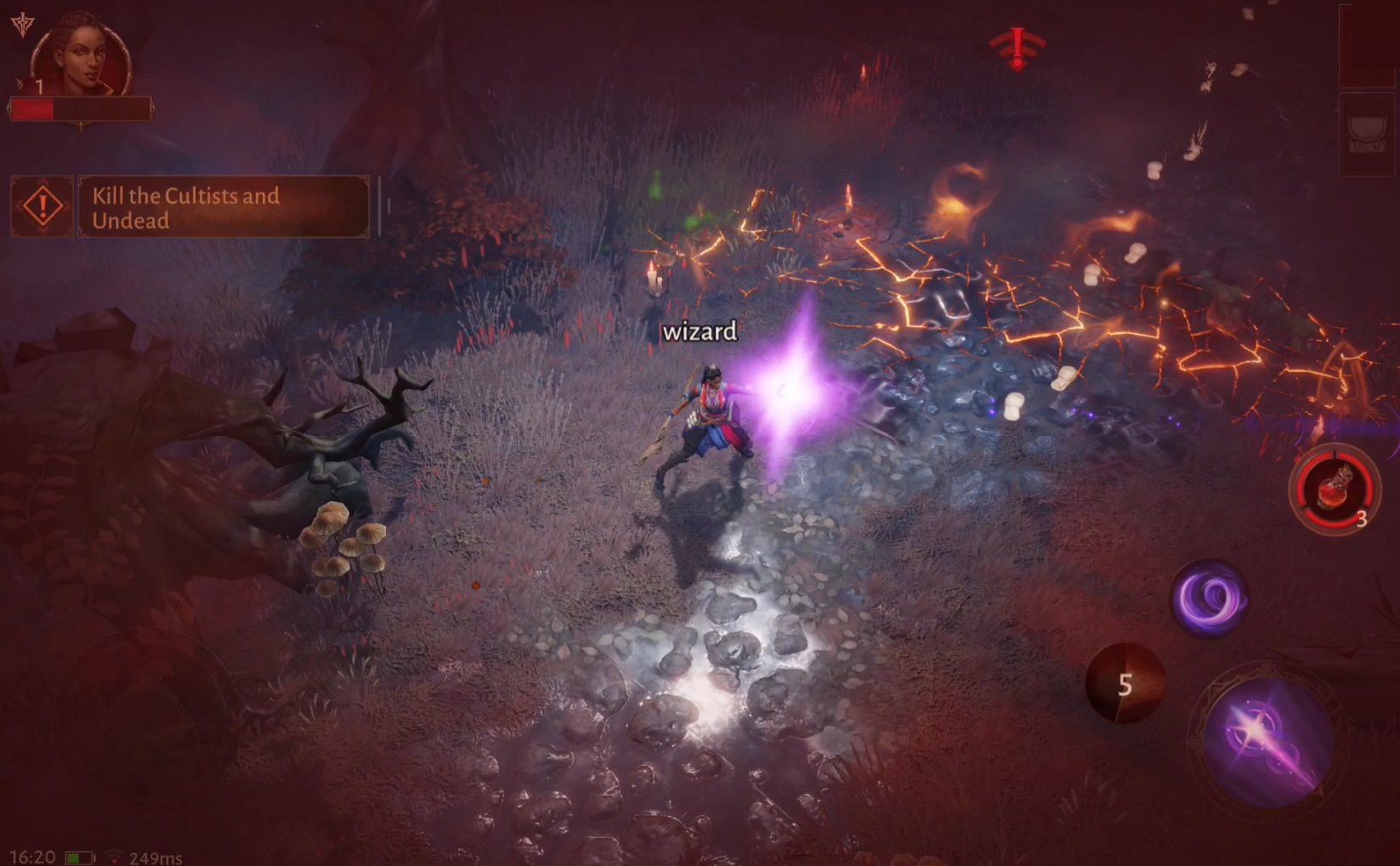 The main action buttons are at the bottom edges of the screenSource: Blizzard
Your life meter always appears in the upper left corner of the screen and, obviously, you must do everything to prevent it from being completely drained. In the right corner of the screen, next to the attack buttons, you can find your potions, and all it takes is one click to recover lost energy. Anyone who has a small screen or very large fingers may feel a little sorry for the amount of elements played in that corner of the screen, in fact.
In the first minutes of the game, you also unlock your inventory, located in the upper right corner of the screen, in addition to a new button to collect the items that have fallen to the floor. This is a crucial mechanic in the series, as much of the gameplay cycle consists of collecting loot. Sensitive to the context, the same collection button is used to chat with the NPCs you encounter on your way.
"All the main items you equip, that is, your main weapons and armor, all of which you will need to find playing on your own." Wyatt explained. "These items must necessarily be obtained by yourself as you kill the monsters. Our focus throughout development was to find a balance between what players need to achieve alone via gameplay, and what items would be obtained by exchanges between players, such as Gems. "
Monsters, loot, sales, loot, classes, loot, loot, and even more loot!
If you were present in the first months of Diablo 3 and witnessed all the controversies about the auction system of the game, you will like to know that Diablo Immortal makes a point of staying away from it. "We will have a market between players, but it's not like the auction house of Diablo 3", Wyatt reassured us.
"In our market, we don't sell equipment, because, as we already talked about, these items need to be obtained on their own. You can buy and sell building materials, normal and legendary gems, and all transitions are anonymous, so you don't know who you are buying or selling from. The idea is that everyone can safely participate in the social ecosystem, with prices rising or falling according to the demand of the players. "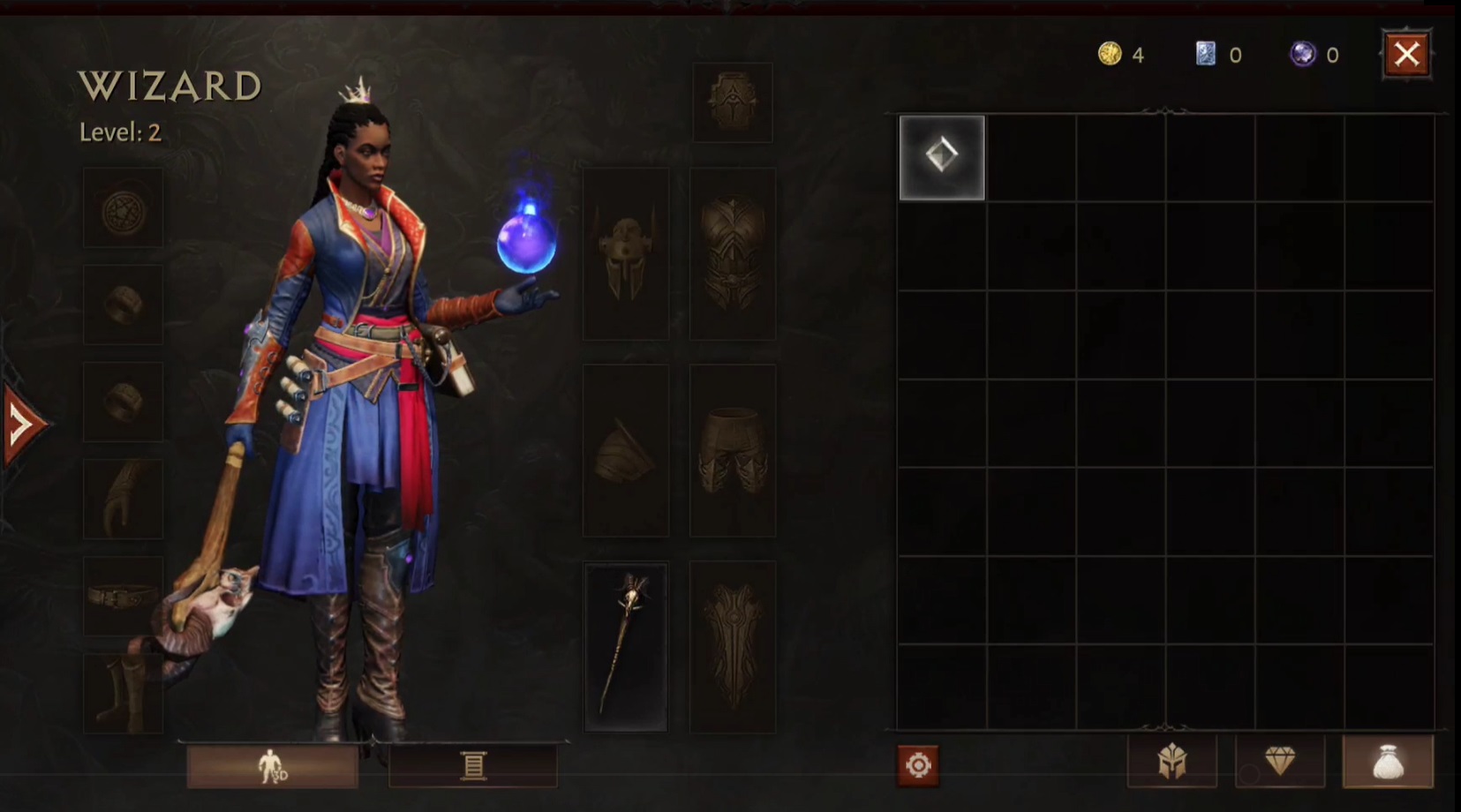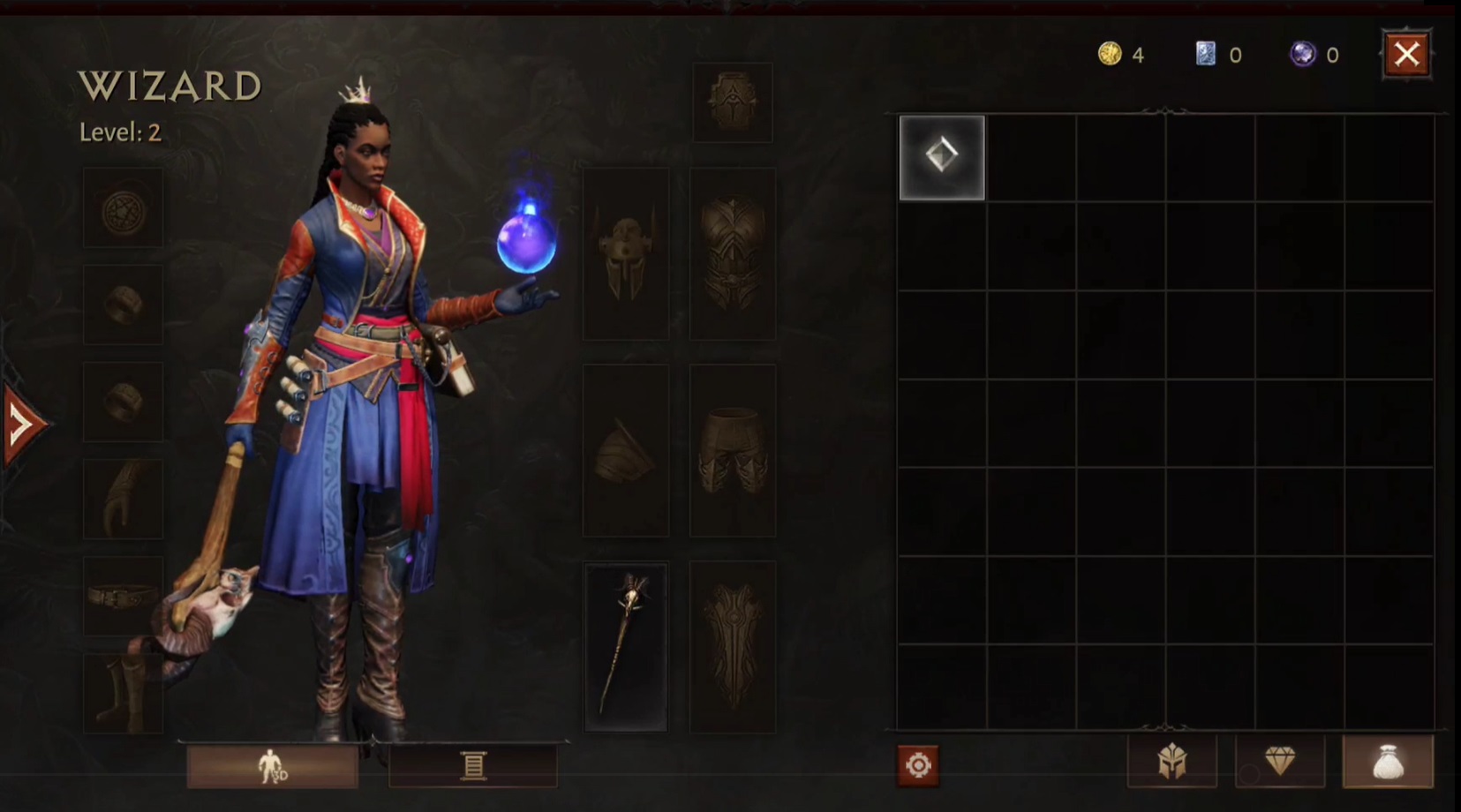 Diablo Immortal's inventory system includes 13 slots for itemsSource: Blizzard
In terms of inventory, we already know that there will be 13 slots in total for you to equip as you wish, being able to customize both the appearance and attributes of your hero. By killing enemies, you gain experience points that, of course, will help your character level up, and the progression seemed as rewarding as in any good game. Diablo.
Initially, Immortal will have four classes available, the old acquaintances of fans Barbarian, Wizard, Monk and Demon Hunter. In our alpha test, we played as Wizard, which turned out to be as fun an option as expected, with several spells taking over the screen and hitting groups of enemies at once!
The monsters also leave nothing to be desired in relation to the previous titles in the series, and we may even find some familiar faces, such as The Countess and Baal de Diablo 2. Right at one of the Alfa's first encounters, we were forced to defeat the Putrid Desecrator, which, with its deliciously horrendous design, gives that cool vibe of being adventuring through a real hell!
Play it all alone or with friends
In addition to being able to enjoy the main story with all its characters, creatures and challenges (there will be three levels of difficulty in all: normal, nightmare and hell), the game will also have the well-known and exciting Rifts to bring even more gameplay variety!
The idea of ​​Rifts is to offer shorter ways to collect experience and loot, so that you can revisit them as often as you like. There, you start the journey with an empty bar that fills as you kill the elite monsters. Do this enough and a boss will appear as a final challenge guaranteeing great rewards!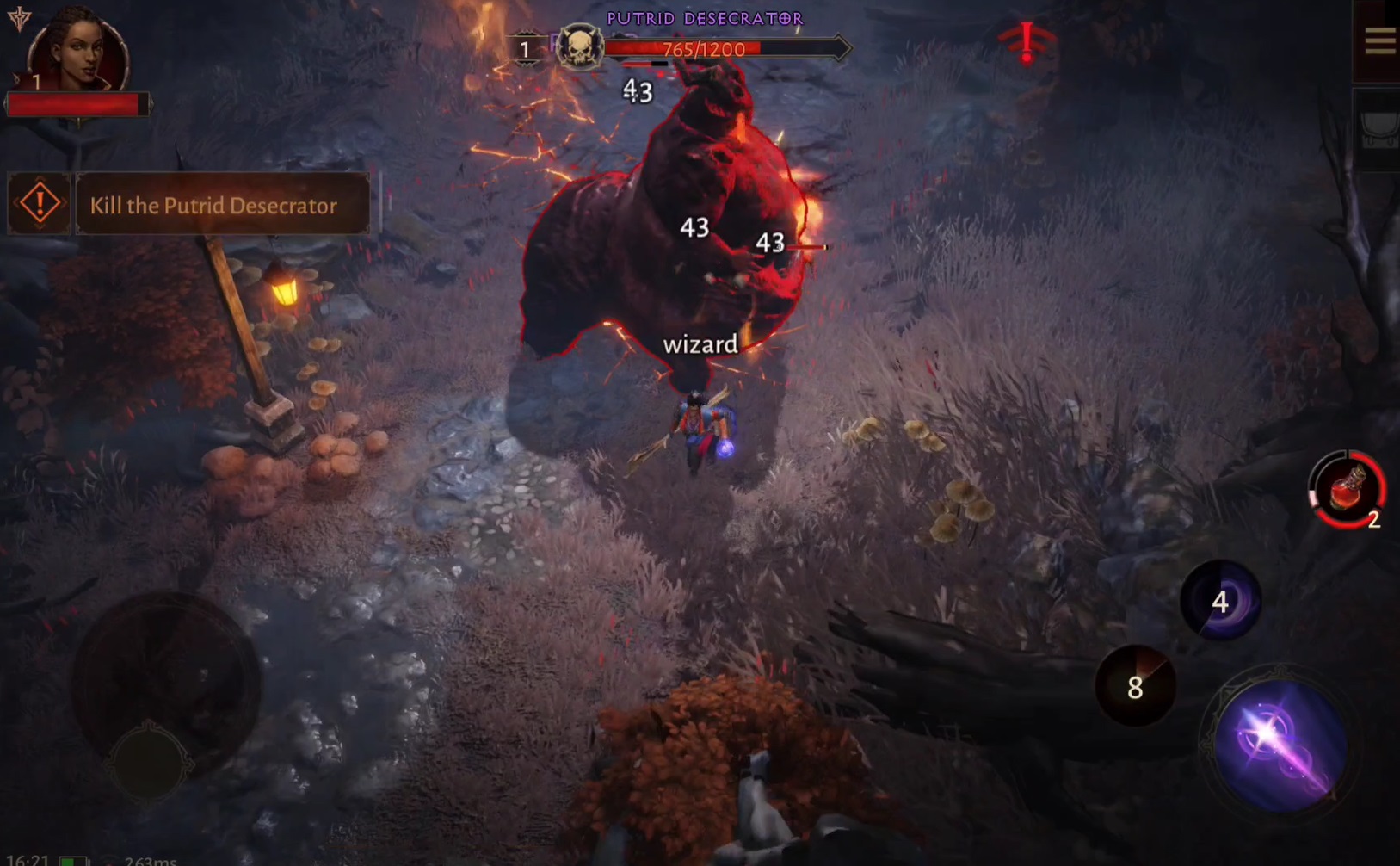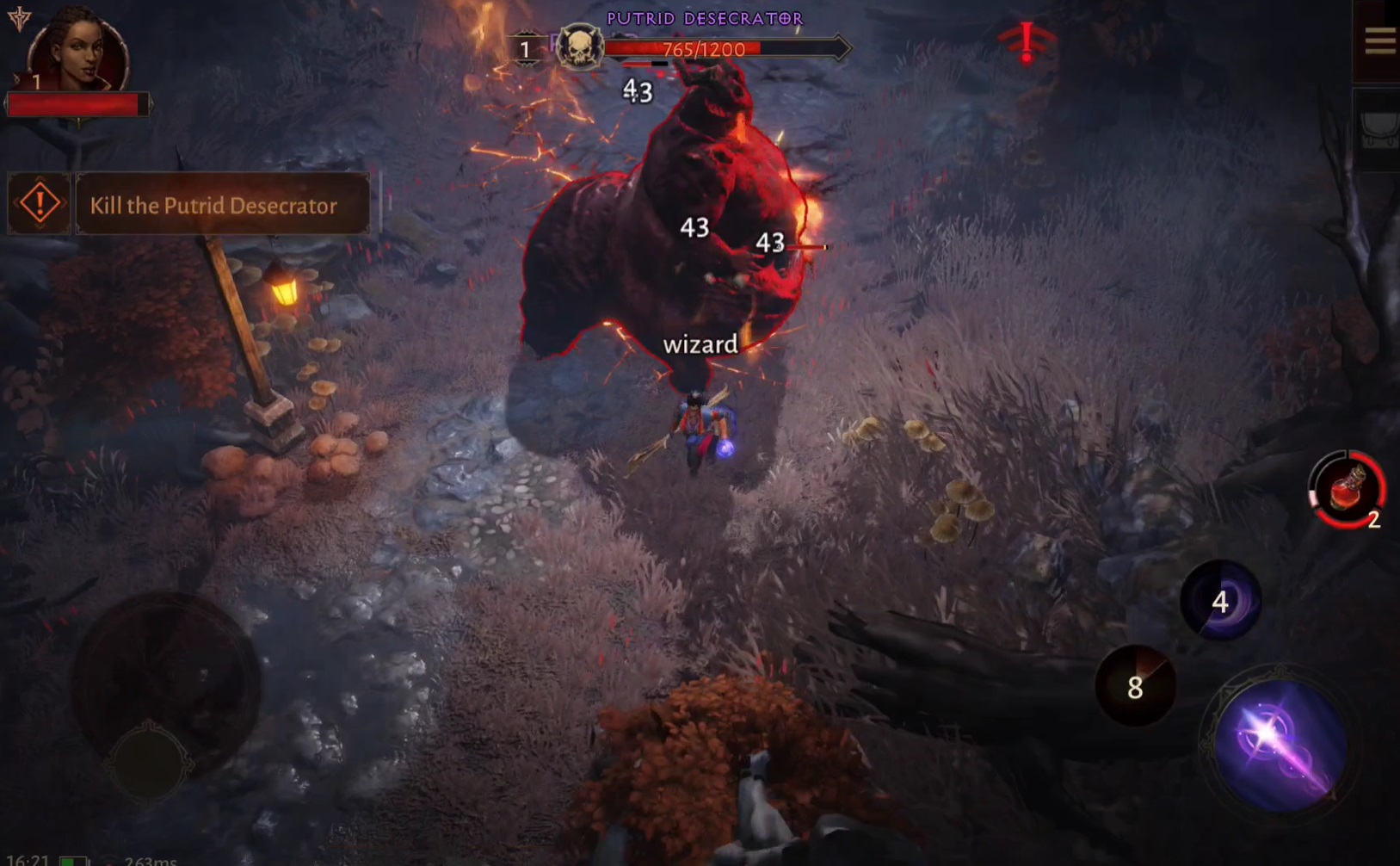 Creature design maintains the high standard expected from BlizzardSource: Blizzard
"The entire campaign can be played solo if you want," explained Wyatt. "We know that all players have a different favorite style of approaching the journey, so some will want to play solo, while others will prefer to play in a group, so we supported both modes. Do you want to reset everything yourself? You can. Want to form a party with your best friend and play everything with him? Can also."
As much as you enjoy playing alone, it's worth exploring at least a little bit the social features of Diablo Immortal too. After all, as Caleb Arsenaux told us, "there are several chat channels available, some of them public and available among strangers, but also guilds and the option to create a party."
"We have two ways to chat over audio: you can just go on speaking and coordinating everything live, but we also created a new voice message feature: in your guild, you can record 15-second voice messages and put them in the group for those who want to listen. In addition, there is also a transcription system that transforms your voice into text for everyone to read ".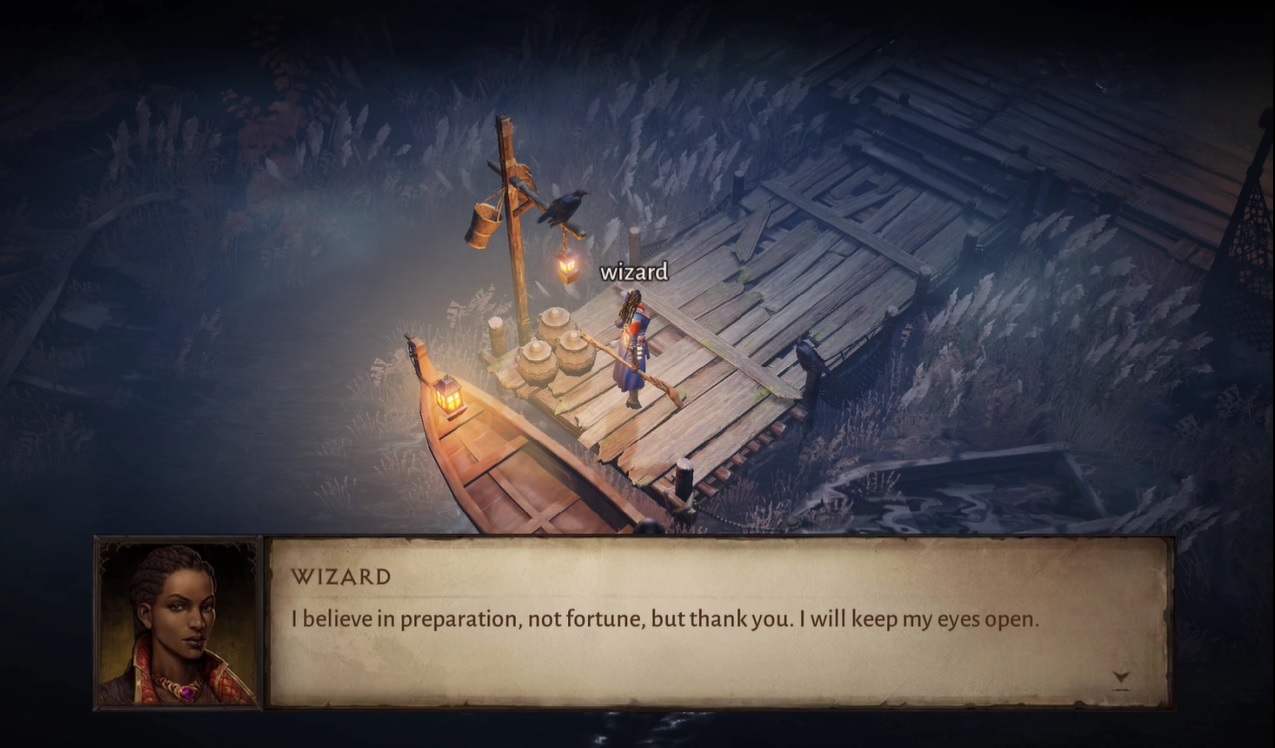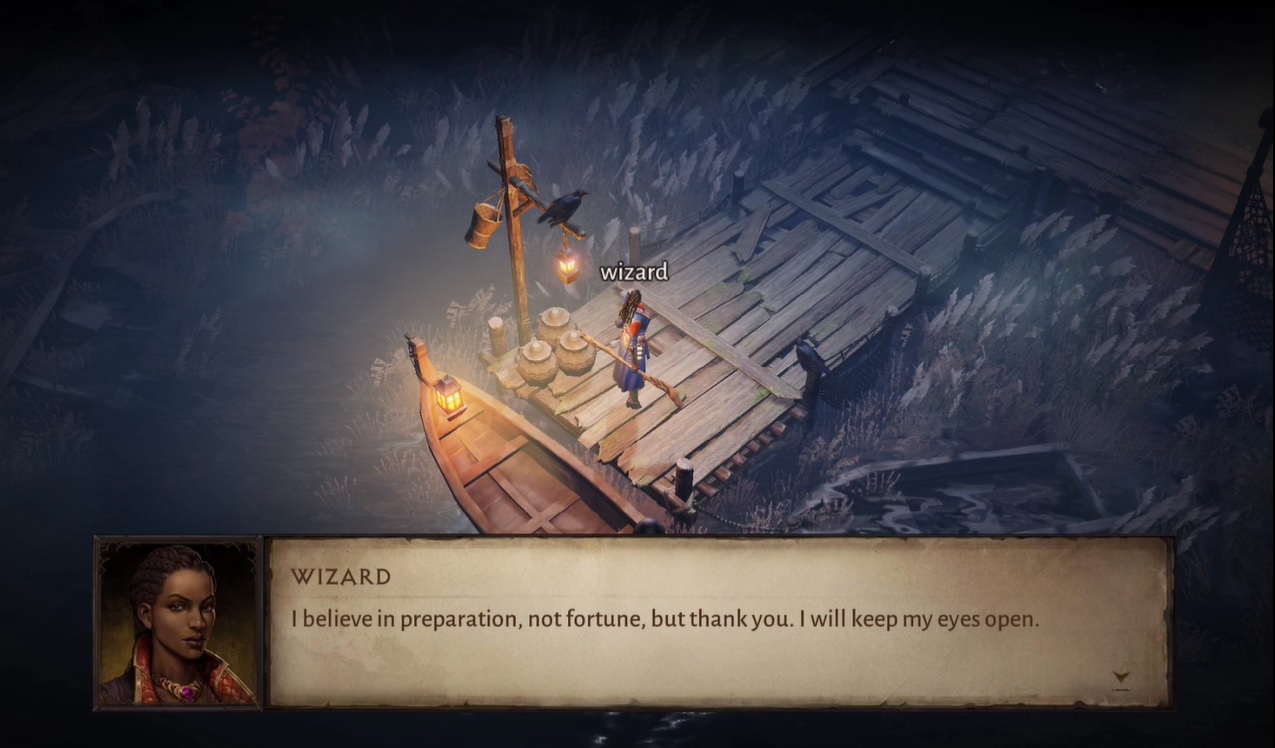 The complete journey can be played alone or in a groupSource: Blizzard
With free download and the prospect of being able to make your progression complete without having to spend money on microtransactions if you don't want to (since they only serve to give bonuses and speed up your progress), it is worth taking a test on your own and seeing the who thinks of the game by itself, free from the prejudice that the troubled announcement at Blizzcon 2018 ended up generating in some players.
Especially because, more than being excited about the promises and words of the producers, for everything we saw in those first hours of testing the alpha of Diablo Immortal, this seems to be a title worthy of the great legacy of one of the most beloved series of video games, now in a nice and pleasant "lite version" to enjoy on your cell phones whenever and wherever you want!
What did you think of what was revealed Diablo Immortal yet? Are you excited to play? Leave your comment below!