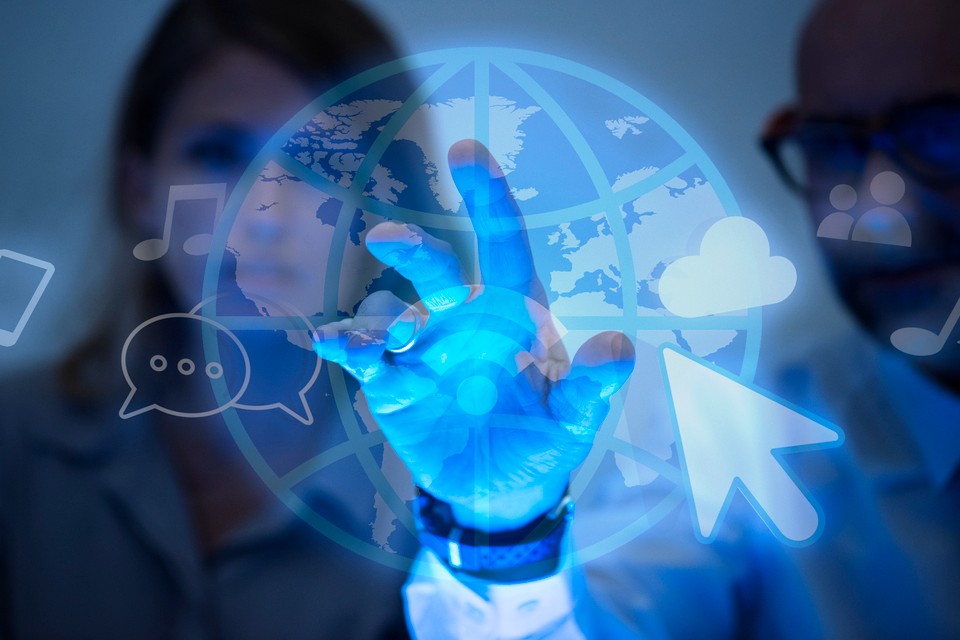 Savings of billions of reais, key sectors expanding their product and service offerings, as well as greater efficiency in all kinds of operations. The scenario just described could well figure in an editorial in times of a virtuous circle and economic bonanza, but it takes place even in times of crisis thanks to connectivity.
According to McKinsey consultancy, Brazilian e-commerce revenues grew 62% after the start of the pandemic. The explanation lies in the 46% of Brazilians who increased online consumption, according to the Federation of Trade in Goods, Services and Tourism (Fecomércio). In turn, a survey by the Brazilian Federation of Banks (Febraban) reveals that currently more than 31 billion transactions are carried out via mobile banking per year.
These findings are not intended to be frivolous and not understand the magnitude of the crisis that still remains and shakes families, health systems and markets in all corners of the planet. It is about looking at what connectivity is capable of doing – and helping in a great way – in the daily lives of people and companies.
To cite another example, the Federal Government estimated savings of R$ 3 billion in 2020 alone by placing its employees in remote work. And it is not difficult to reflect, although there are no official figures, this same benefit is also extended to the private sector. The study Marketing and Technology Trends 2020 from FGV shows that 30% of Brazilian companies must maintain their home office during their workday after the pandemic. In the same sense, a survey by Robert Half reveals that 86% of professionals want to work from home more often after the end of quarantine.
Entire productive sectors are improving their operations and preparing better for the digital economy. And those who reap the rewards are people, characterized by doctors and patients, professors and students, consumers and companies. Everyone benefits from the increase in efficiency and practicality arising from technology.
It would also be possible to cite economic and evolution data in telemedicine, especially with the arrival of 5G in Brazil, and the benefits that EaD can bring to facilitate the dissemination of teaching to millions of students. All these examples are not mere passing situations, as many habits will remain and there is a conviction that several other trends will become reality in the short term.
No wonder Bloomreach estimates that the biggest investments for the coming months will be in technology, as well as in commerce tools (67%) and services for implementing innovations (63%). According to the Brazilian Society of Retail and Consumer Affairs (SBVC), 70% of Brazilians intend to continue spending more on online stores than they did before. The number of connected devices, in turn, will have quintupled by 2025 from a base of 2018, reaching a traffic of 79.4 zettabytes, according to the consultancy International Data Corporation (IDC).
The volume of data traffic in Brazil grew, on average, 40% in 2020, according to Conexis Brasil Digital, an entity that represents telecom operators. In order to meet the growing demand for connectivity, companies in the sector dedicated a robust response and invested more than R$31 billion in Brazil during this period. Further expansion depends on some necessary advances, such as tax reform. In this sense, taxes in Brazil are among the most expensive in the world, surpassing 42% on services. Last year alone, users of telecommunications services collected R$ 60 billion from public coffers.
Returning to the initial idea of ​​this article, there is an indisputable positive legacy of the crisis. The world will come out of the more digital pandemic, and this is not about being optimistic, but about real advances that are unprecedented in history. Companies and people are inserted in a more efficient and productive context. There is still the comfort of knowing that connectivity will continue to be a strong ally so that the days are always better and more productive.
***
Ferrari landmarks, columnist of TechWorld, is the CEO of Conexis Brasil Digital, the new SindiTelebrasil brand. He holds a PhD in Economics from the Federal University of Rio de Janeiro (UFRJ) and was Director of Infrastructure and Government at the National Bank for Economic and Social Development (BNDES). In addition, he was secretary for Economic Affairs at the Ministry of Planning from 2016 to 2018 and deputy secretary for Economic Policy at the Ministry of Finance, as well as serving as president of the Espírito Santo Research Foundation.