The month of March represents a long trajectory of achievements and women's strugglessince 47 years ago, it was made official by the UN on March 8, 1975, the International Women's Daya. Also in line with this struggle, since 2016, on February 11, the International Day of Women and Girls in Science.
It is essential to emphasize that important milestones of pain and courage to impose ideas of justice and equality occurred before that and contributed to these achievements. Yes, there is still a long way to go, but it is important to recognize how far it has come for women to have their space in technology, politics or wherever they want.
On the streets of New York, on February 26, 1909, 15,000 women demonstrated in the streets in search of better working conditions. The following year – 1910, Clara Zetkin, a German professor and journalist, during the Second International Conference of Socialist Women, proposed that once a year women meet to provoke reflections on advances and initiatives in relation to our gender, such as the right to vote.
In 1911, there was the sad fire at the Triangle Shirtwaist Company factory in which 146 people died, 125 of them women. Reinforcing this fact as women were already fully inserted in the work environment, but with even scarcer resources and access. Added to this fact, in 1914, with the departure of men to fight in the war, more women took jobs and, even assuming the same function, had their salary recognition lower than the male figure, in addition to all other existing ills. Then, in 1917, about 90,000 Russian women took to the streets in order to protest asking for the return of their husbands and the feeding of their children, whose cry was "peace and bread".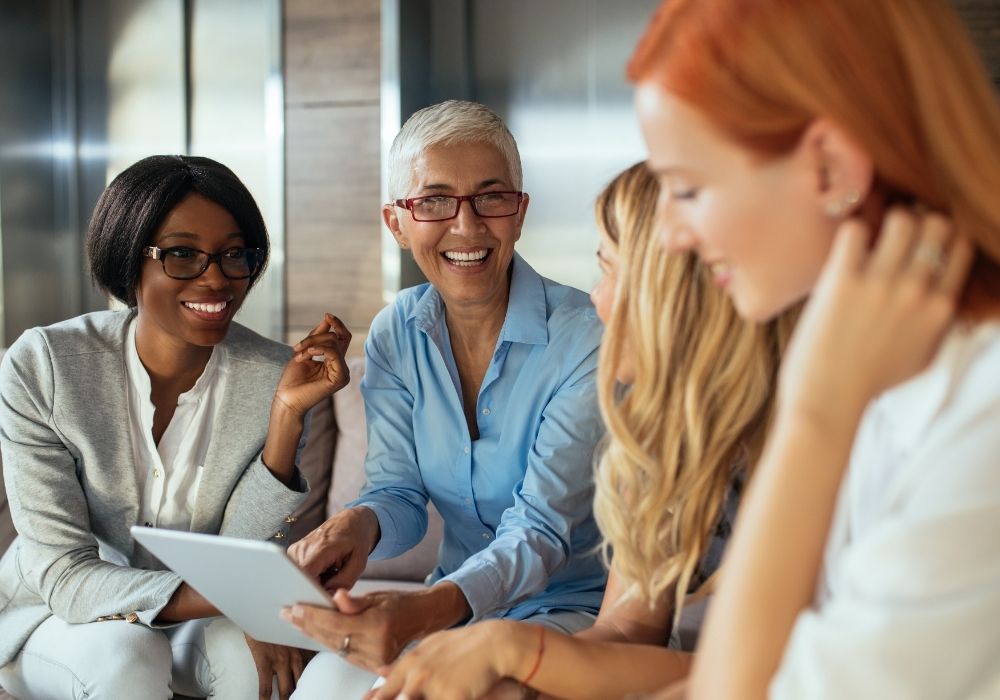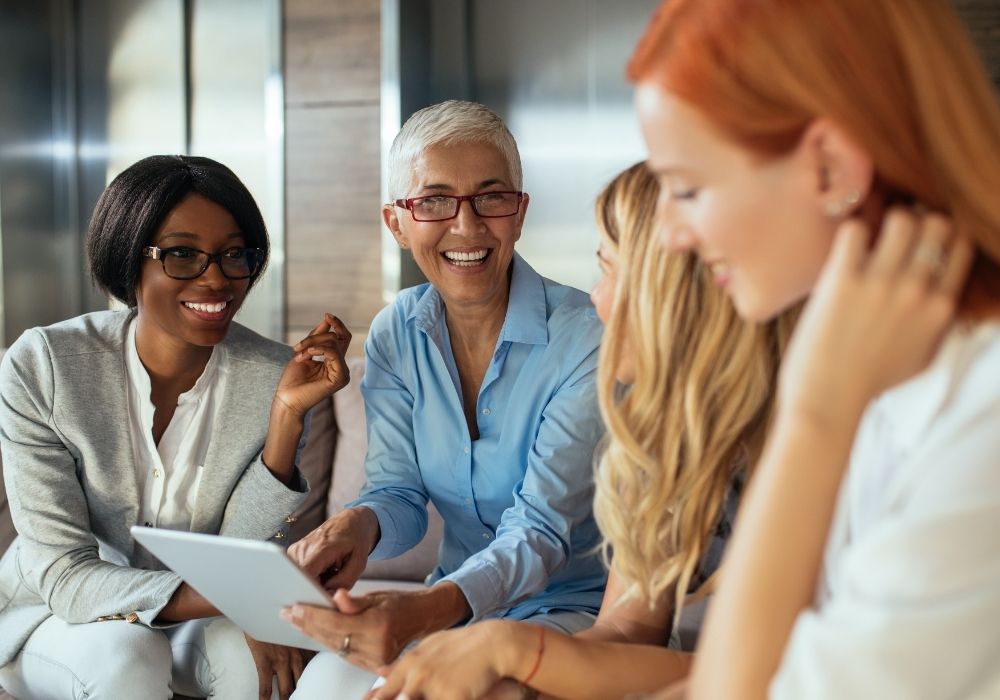 Fonte: Shutterstock
In this search for rights, in the political field, in 1932 women were given the right to vote. As expected, through the active action of a pioneer – zoologist Bertha Lutz, who together with the lawyer Natércia da Cunha Silveira were appointed to integrate the commission and prepare the draft of the New Constitution. In the area of ​​technology, it is worth noting that since the 19th century women like Grace Hopper and Ada Lovelace have been developing algorithms and programming languages ​​that make the digital age possible.
In other words, these incredible women directly influenced the digital transformation we are experiencing today.
A representation of womenwhether in technology or in some other predominantly male sector, comes up against a series of issues that go beyond historical reparation and gender equity. differentiated treatment for men and women in the market, which persists in a patriarchal culture that questions and belittles women's workforce.
In this sense, at Intel, equal pay between men and women is one of the most important milestones of the company's global inclusion program, being, still a perennial and continuous step, also a journey to create a more inclusive work environment, where everyone employees feel supported and empowered to create their future.
Women are resisting and are present in the most diverse areas, but diversity and creating an inclusive environment need to go hand in hand. Globally, women are still only 17% of the group of students in the areas of STEM – acronym for Science, Technology, Engineering and Mathematics, in Brazil this number is 35%. And of those 35%, only 20% actually reach the IT job market. According to the IBGE's National Household Sample Survey, only 20% of professionals working in the IT market are women.? In leadership positions, only 14% of the CEOs of large companies are women and 7% of the heads of state in the world. Such data are part of the obstacle we have today.
At Intel, we have an internal committee called WIN (Women at?Intel Network), whose objective is to create and promote a strong inclusive environment capable of stimulating more women in technology.?It is an honor to be the leader of WIN in Latin America and to see the how much this committee helps us to evolve as a company and as a society. It is through this group together with business partners, for example, that we work to see and prepare more and more women in leadership positions and also realizing that professions such as engineering, mathematics, science and computing are also feminine spaces.
All companies need internal committees focused on Diversity and Inclusion so that all employees feel part of the company, it's not a matter of numbers, it's no use hiring someone without the company having a culture that guarantees inclusion, and for that, we need the support of men too.
In addition to being a matter of justice, these struggles are not just to favor women, but to have social progress. For, if the female audience were more present in the global economy, possibly the GDP generated would increase by US$ 28 trillion from 2017 to 2025 – the equivalent of the North American and Chinese economies together, according to the study by global consultancy McKinsey on? Women in the Workplace.
These numbers and dates show how much we have achieved so far, how much we still have to evolve and the importance of continuing in search of total equity. Come on guys, women – and men! Everyone can, and should, help.
***
Roberta Knijnik is the Sales and Marketing Manager for Intel Brazil and Latin America leader of the Women at Intel Network (WIN), Intel's Women's Empowerment and Gender Equity program.