In 2014, the online video editor ClipChamp was officially released. From the beginning, the software valued simplicity and, therefore, did not require any kind of installation and always worked from the internet browser – although today there is a version for installation.
With its popularity increasing more and more, Microsoft decided to acquire the rights to ClipChamp. The program is now part of the tech giant's toolkit and will be offered as the default video editor for Windows 11 in the not-too-distant future.
But how does this video editor work? For whom is it intended, considering its main functionalities and features? And what are the minimum and recommended requirements to run ClipChamp with quality on your machine – considering both the web version and the installation version?
What is ClipChamp?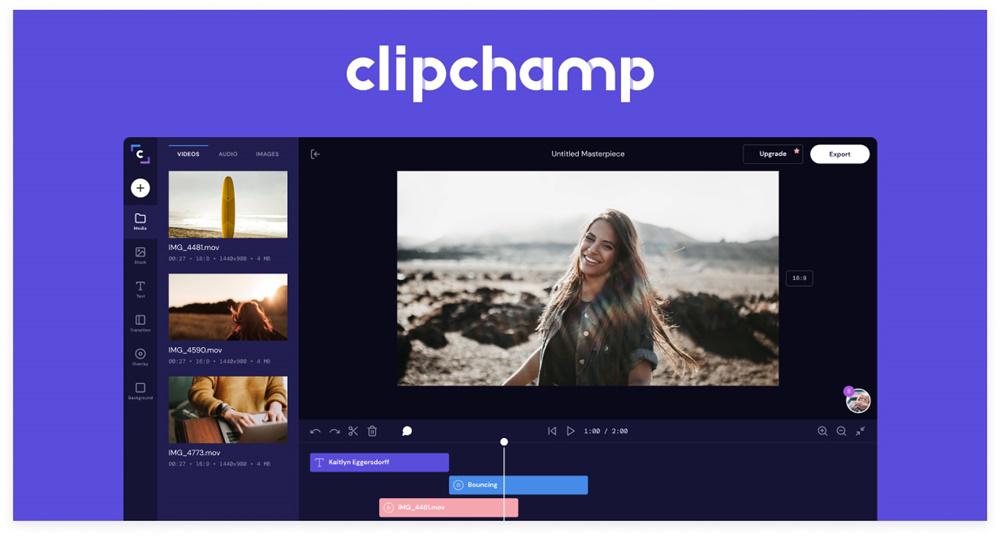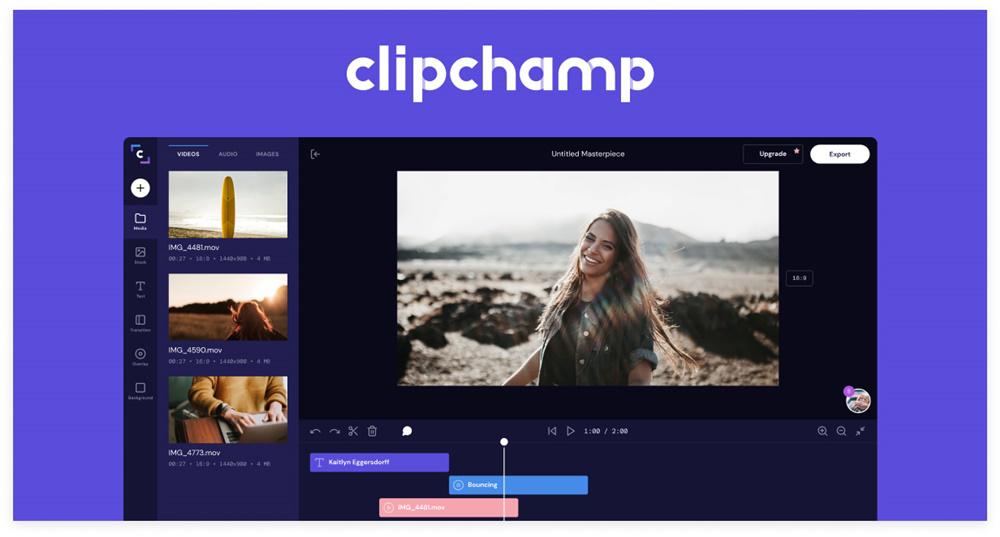 This online editor will become the default and pre-installed program in Windows 11 for creating videos.Fonte: Clipchamp
As already mentioned, ClipChamp is a video editor very similar to other professional software in its category, such as Vegas and Premiere. The famous editing timeline is what brings this Microsoft program closer to other similar products, in addition to the preview layout just above and several resources arranged around the screen.
ClipChamp has filters and transitions, as well as a vast library of templates to be used in creations. Some of these features, however, are limited to paid versions of the software – which start at $9 a month (R$42 a month at the current rate).
Among the main features of ClipChamp, we can highlight:
Creating and editing videos in up to 1080p for free;
Screen recording or from webcam;
Video overlay;
Audio voiceover;
Overlaying texts and videos;
Converting text to video or GIFs;
Social sharing;
Multi-channel distribution;
Online collaboration resources;
Drag, drop, rotate and trim media files;
Export to various formats and sizes.
Requirements to run ClipChamp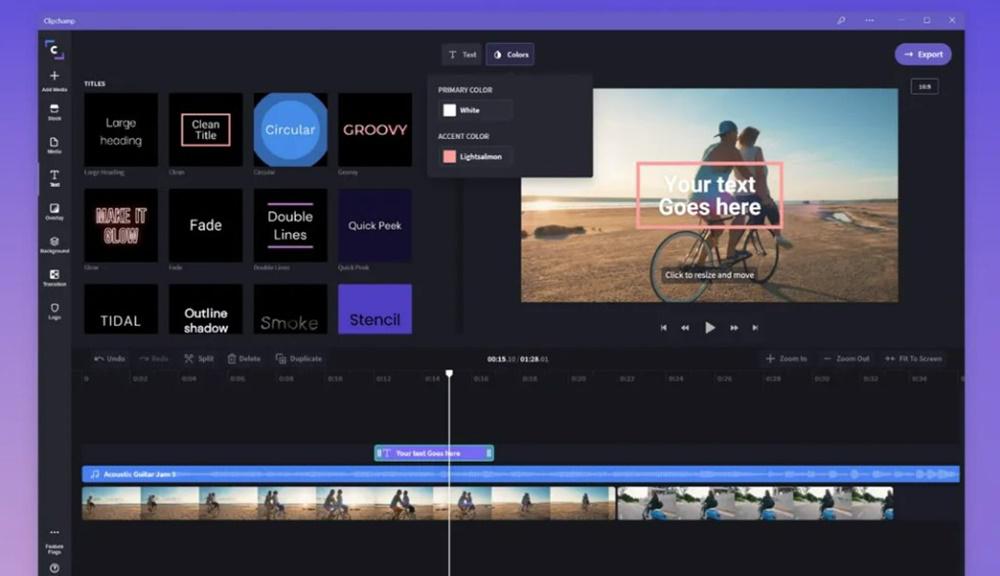 Although it has a version that runs directly in the browser, ClipChamp still has some system requirements.Fonte: Clipchamp
The classic version of ClipChamp is designed for run directly in the browser from Internet. To use the program in this way, the user will need to have the following:
Google Chrome browser (latest version), Microsoft Edge (Chromium-based version) or other browser based on the Google browser
computer or notebook
internet connection
At least 8 GB of available RAM
Processor with 64-bit architecture
Operating system with 64-bit architecture
Enough HD or SDD space to store media files
The requirements for those who want to run ClipChamp from the Windows installation software are pretty much the same, with the difference that Windows 10 version 19041.0 (or later) is required. In addition, x86, ARM and ARM64 (in addition to x64) architectures are also supported according to the program page.
It is worth noting that, even if your machine doesn't meet the minimum requirements, ClipChamp can still run on it. However, the support page states that some issues may occur and better performance for editing and exporting can be expected when the technical specifications are met.
mobile version
The mobile version of ClipChamp is only available for iOS. According to the company's statement, the Android app should be released soon.
The application available for the Apple ecosystem brings the same characteristics of the program for computers, but with some specific limitations. The main one is the media library feature, which is only available in the web or installation version.
However, the app still allows you to create and edit videos, adjust the duration and length of the file, capture content from cameras or smartphone screens, create, edit and customize subtitles, add texts and filters, and also manage your own brand of cell phone.
Who is ClipChamp for?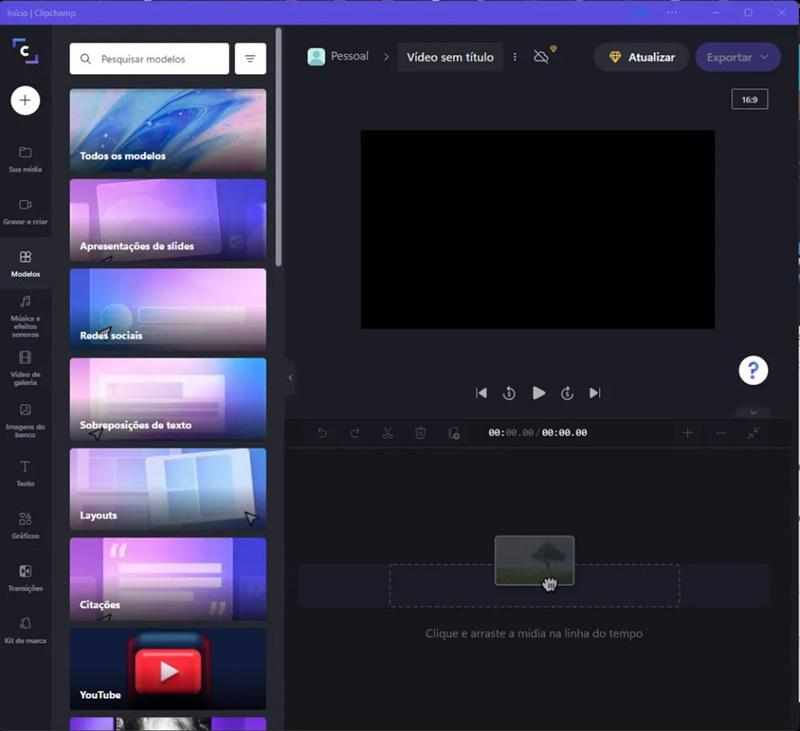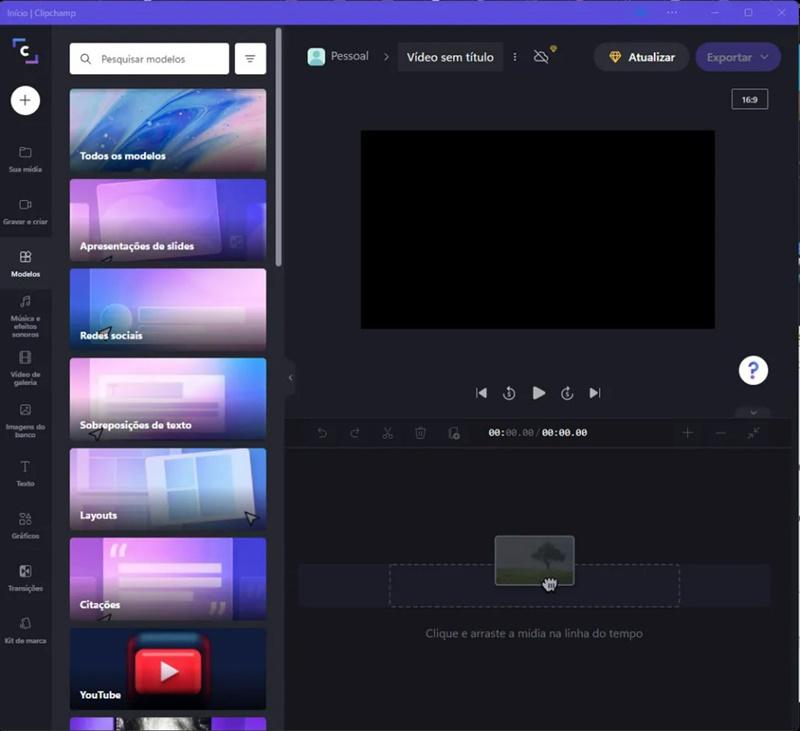 The ease of use makes the software suitable for those who do not understand much about editing.Fonte: Clipchamp
Because it is a very user-friendly editor, ClipChamp is focused on those who want to do more basic work related to video creation. However, the program also offers advanced features, helping to solve even complex problems and allowing advanced editing through the offered functionality.
While the company argues that ClipChamp is right for anyone, it's hard to imagine that a professional using Premiere or Vegas would choose to replace their editing program. However, the program is very easy to use and now it will become even better known as the default video editor that comes installed in Windows 11.