on Sundays, the TechWorld brings together the top health news of the week in one place.
This week, we're going to talk about long covid, a new drug that promises to prevent covid-19 deaths, and a study on marijuana use to treat chronic pain.
The virus
pandemic news
The covid that won't go away
Covid-19 is a new disease that appeared less than two years ago, and many of its characteristics are still unknown. For the past year, doctors and scientists have warned of what has become known as a "long covid" — a series of symptoms that linger in covid sufferers for months, even long after the virus has left the patient's body.
Difficulty breathing, fatigue, pain and memory loss are some of the symptoms already registered in patients with long covid. Specialists claim that monitoring with a multidisciplinary health team is necessary to treat the condition, prevent worsening and improve quality of life.
Difficulty breathing is one of the most frequent symptoms of long covid (credits: Twinsterphoto/Shutterstock)
According to a new study published this week in the journal Plos Medicine, nearly 60% of covid-19 patients have one or more symptoms of long-covid within six months of the onset of infection — showing that the health care system is society must be prepared to support a large contingent of people who were left with some sequel of the disease.
The study was conducted by Oxford University scientists with data from nearly 300,000 covid-19 patients.
How do I know if I have covid-19?
The PCR test (the nasty one, which involves a swab in the nose to remove secretion) is still the most reliable way to know whether or not someone has an acute infection with the SARS-CoV-2 coronavirus.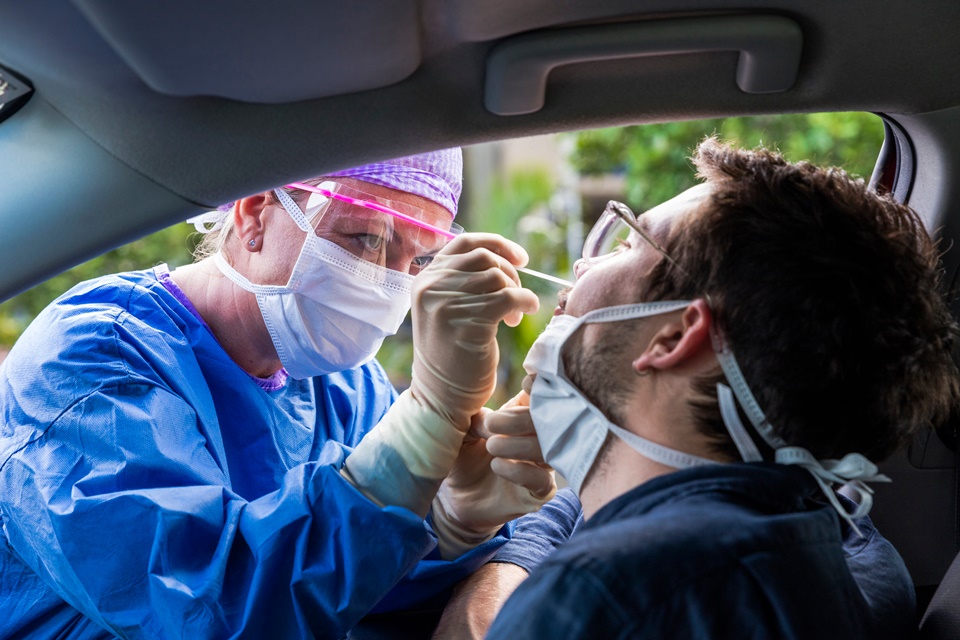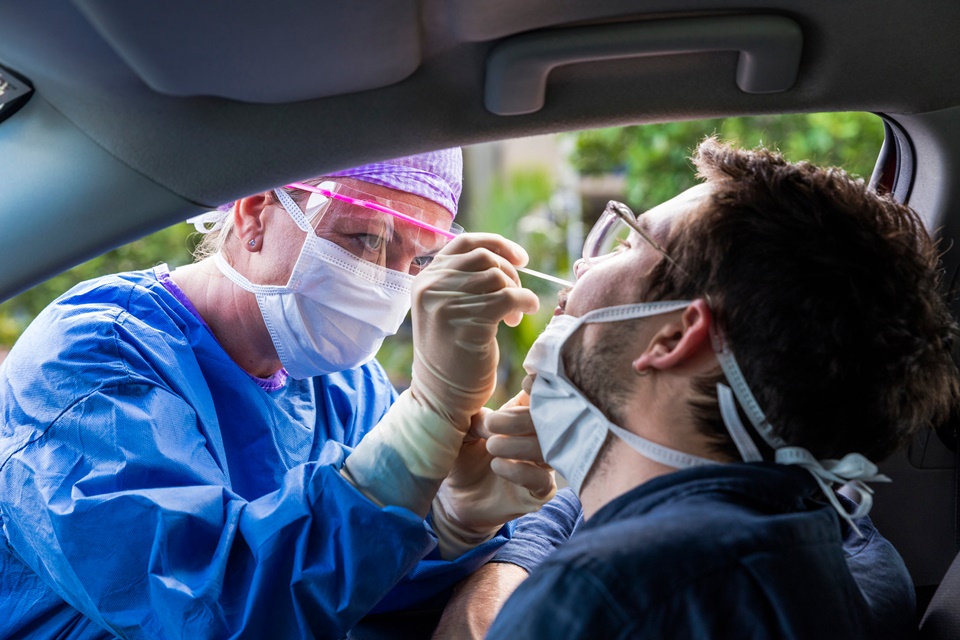 Man takes covid-19 test (credits: zstock/Shutterstock)
But many places around the world face a shortage of tests of this type, and so it becomes necessary to optimize the use of the exams. With that in mind, a group of scientists grouped seven symptoms that, when manifested together in the patient, strongly indicate that covid-19 is ongoing.
According to the researchers, if the patient experiences loss or alteration of smell, loss or alteration of taste, fever, persistent cough, chills, loss of appetite and muscle pain, all at the same time, there is a 77% chance of having the disease.
The article with the results was also published this week in the scientific journal Plos Medicine.
Promising remedy
Contrary to what many people out there advertise, there is no pill to treat covid-19, nor the famous hydroxychloroquine. But soon this could become a reality!
Pharmaceuticals MSD and Ridgeback Biotherapeutics announced on Friday that the oral drug developed by the partnership, molnupiravir, managed to prevent almost 50% of deaths from covid-19 in a study of more than 700 patients with mild to moderate cases of the disease.
Currently, vaccination, the use of a mask and physical distancing are effective in preventing deaths and serious cases (which require hospitalization), but they do not offer 100% protection – as with any other preventive measure and vaccine.
In more severe cases, doctors can resort to antibiotics (for cases where there is an associated bacterial infection), mechanical ventilation, and even some antivirals that have recently been approved for use in the hospital environment, but these drugs are still very expensive.
A pill that can prevent aggravation and death caused by the coronavirus could be one more weapon to finally put an end to the pandemic.
Marijuana for Chronic Pain
Cannabidiol (CBD), a compound extracted from marijuana that has no psychoactive effect, may help to treat chronic pain.
The result comes from the University of São Paulo (USP) campus in Ribeirão Preto. Laboratory tests on animals revealed that the substance, in addition to reducing chronic pain, acts on associated comorbidities, such as anxiety.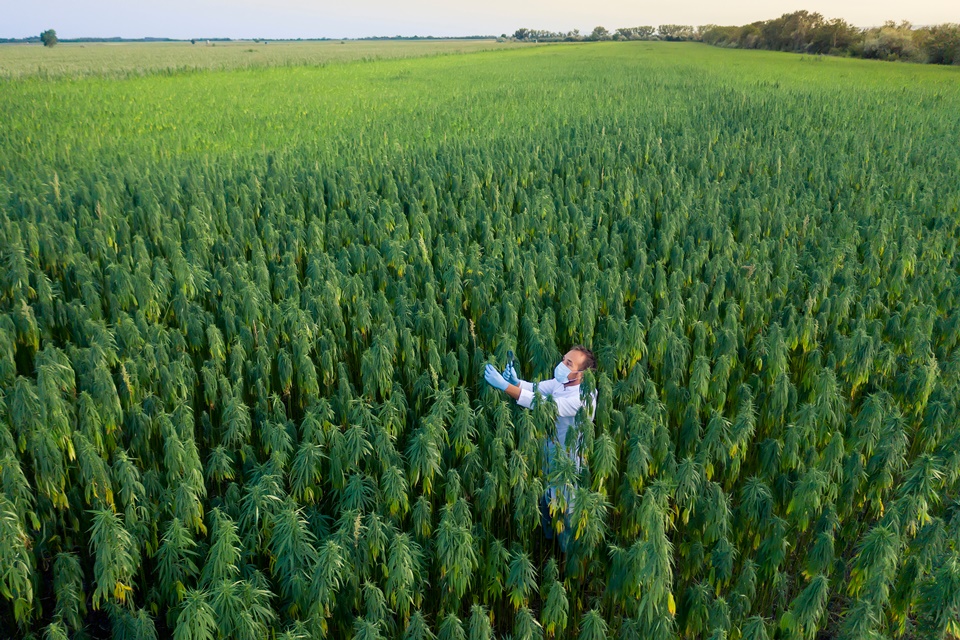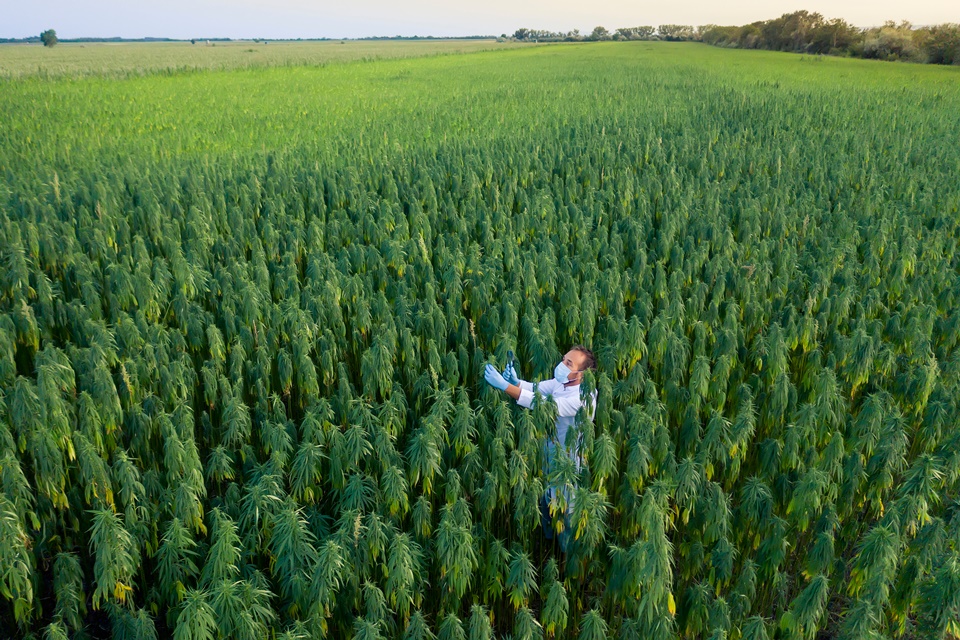 Scientist analyzes marijuana leaves in plantation (credits: MexChriss/Shutterstock)
The article was published in the journal Neuropharmacology and the next step in the study is to carry out clinical trials (in humans) to confirm the results.
Read more here.