On Fridays, the TechWorld brings together the top health news of the week in one place.
This week, we talk about the risks of hypertension, a mathematical model for gaining more muscle, and the snakes and horses that can help fight the coronavirus.
silent evil
A large international study, done with data from more than 180 countries, concluded that about 700 million people live with untreated hypertension. According to the survey, which had the participation of more than a thousand physicians, the number of hypertensive patients aged between 30 and 79 in the last three decades went from 650 million to 1.28 billion.
Most people with the disease have never been diagnosed, which makes controlling hypertension even more difficult.
"It is a public health failure that so many people with high blood pressure around the world are still not getting the treatment they need" (Majid Ezzati, Professor of Global Environmental Health at Imperial College London and one of the study's authors).
The coronavirus pandemic should raise an additional warning: circulation restrictions have made people more sedentary, and lack of physical activity is among the main causes of hypertension.
It's time to get back on the move
Yes, the time has come. But experts recommend a visit to the doctor before resuming any regular physical activity, especially for those who already had covid-19 and may have some hidden cardiac or pulmonary sequelae.
People participate in street racing (credits: Pavel1964/Shutterstock)
It is worth remembering that moving the body prevents countless ailments and can even boost our memory, as explained by our columnist, neuroscientist Fabiano de Abreu.
We cannot forget that the pandemic is still ongoing, so prefer outdoor activities, or with a lot of physical distance from other people. Masks are still necessary, even for those who already have the full vaccination course.
No pain, no gain?
Since we're talking about moving the skeleton; a group of mathematicians (who would have guessed!) developed a model that determines what is the adequate effort to have a greater gain in muscle mass.
In summary, researchers say that lifting weights with about 30% to 70% of the maximum load a person can support is the best option. In other words, lifting as much weight as you can may not bring the best result (and still cause damage to the body).
The virus
pandemic news
This week, the WHO (World Health Organization) said it is monitoring a variant of SARS-CoV-2 that has the potential to become more transmissible and to evade available vaccines.
The mu (pronounced mi) variant was first detected in Colombia and is already present in other countries in South America and Europe.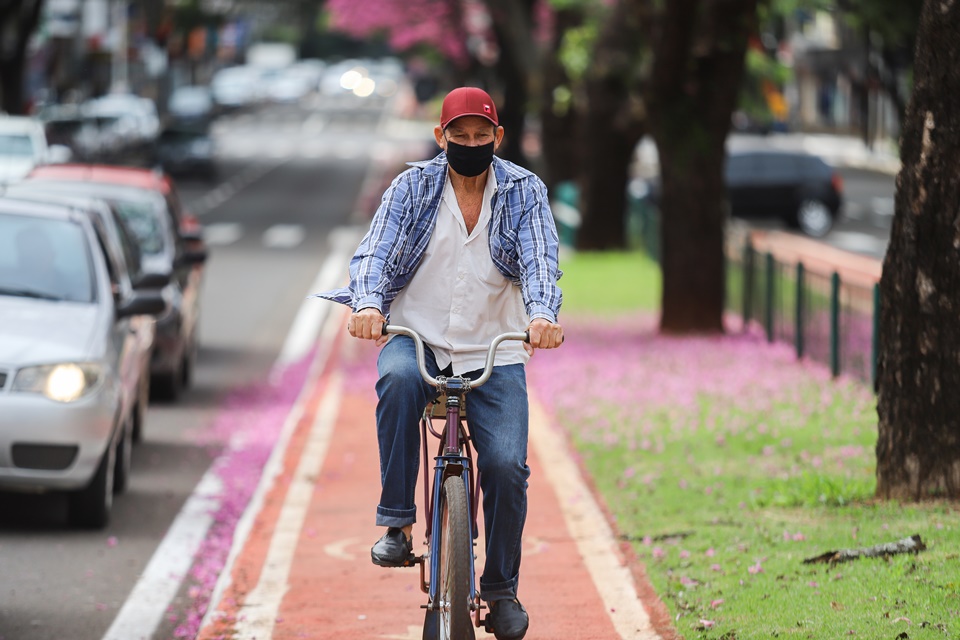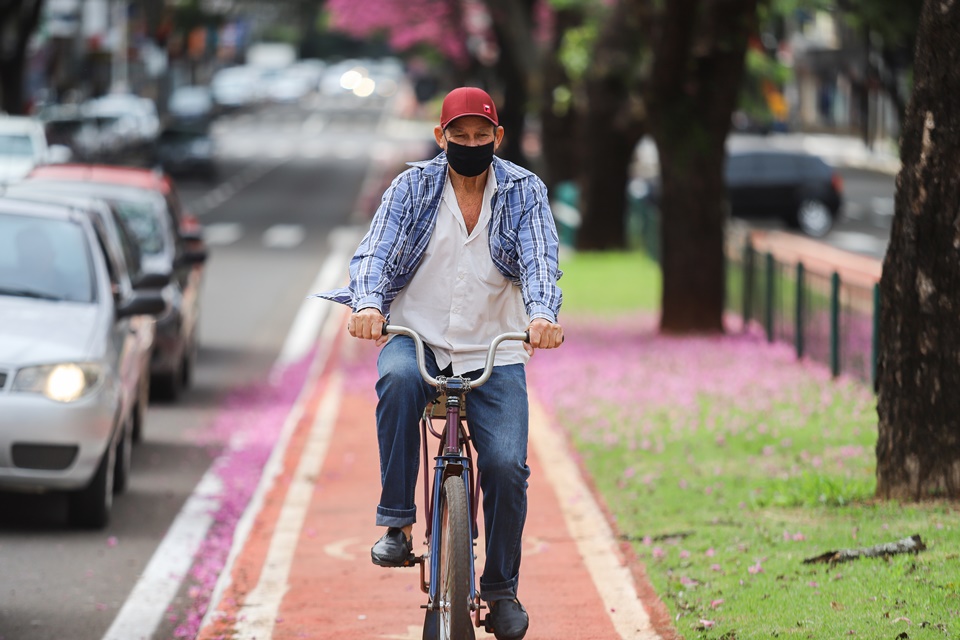 Man in mask rides a bicycle in Maringá, Paraná (credits: Jair Ferreira Belaface/Shutterstock)
In the WHO classification, mu is a variant of interest (which still needs to be closely monitored so that its risk is well known). This is different from a strain of concern such as delta, which has been shown to be more transmissible and somewhat more resistant to vaccines than previous strains.
But it's not all bad news. We also talked about how horses and snakes can help us fight the coronavirus. How can this happen?
Horse research is more advanced, and uses the animals to produce a serum full of antibodies that can be used as a medicine in patients who cannot fight the virus on their own. See more in the video below.
Research with snakes, on the other hand, is at an early stage: scientists at the Chemistry Institute of Unesp (State University of São Paulo) discovered that a peptide (piece of a protein) present in Jararacuçu's venom blocks an enzyme of SARS-CoV-2 responsible for reproduction of the coronavirus.
Now, researchers must evaluate the effectiveness of the molecule in pre-clinical experiments (in animals), and only after that the substance (which is non-toxic) must be tested in humans.