The apps for listening to music offline are essential for those who don't want to listen to their favorite songs even when they are not connected. Available for Android and iOS, they do not depend on the internet to work and cannot be missing from your cell phone.
In addition to streaming services that allow you to download music, audio players are a good alternative to save the franchise, if you already have the tracks saved on the device. Compatible with MP3, FLAC and many other formats, they don't require a subscription and have a lot of functionality.
Not sure which program to use? Below are 10 apps for listening to music offline, including offline-mode streaming platforms and classic players. Check out!
1. Spotify
Spotify.Source:  Unsplash
One of the most popular streaming services today, Spotify has over 50 million tracks, which can also be listened to when there is no connection available. Just download the songs on your mobile and enjoy, but downloading songs and podcasts on Spotify is only offered to those who have a paid plan.
Download: Android | iOS
2. Deezer
Deezer.Source:  Deezer/Disclosure
Needing to save the data pack? Download songs on Deezer using your Wi-Fi connection, before you leave the house, put your headphones on and play the playlist. Remember that, just like Spotify, the offline version of Deezer is accessible only in premium mode, that is, for those who pay.
Download: Android | iOS
3. Apple Music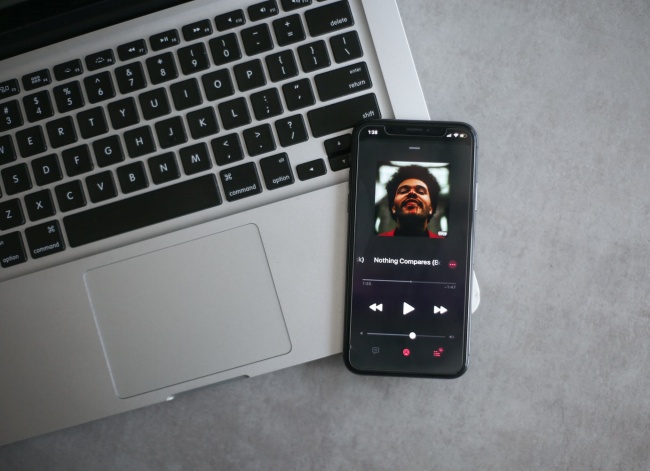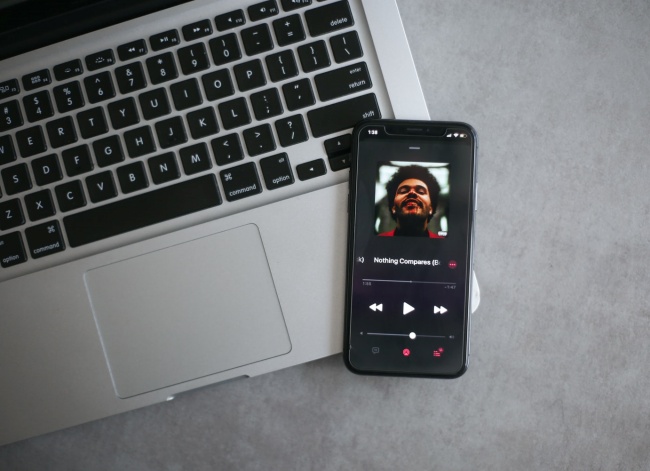 Apple Music.Source:  Unsplash
Another streaming that offers music downloads for offline listening is Apple Music. Apple's platform subscribers can locally save tracks, albums, playlists and other content to listen without needing to connect. The functionality can be found in apps for iOS and Android, as well as computers.
Download: Android | iOS
4. Tidal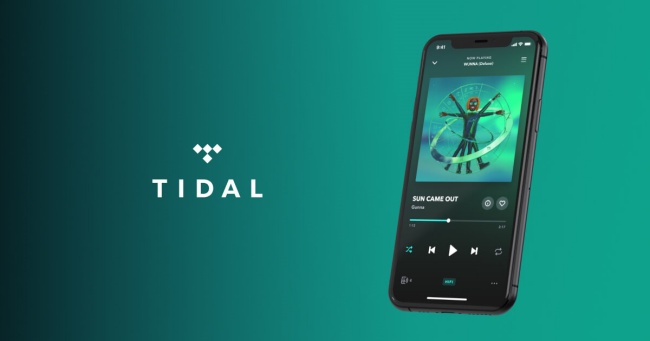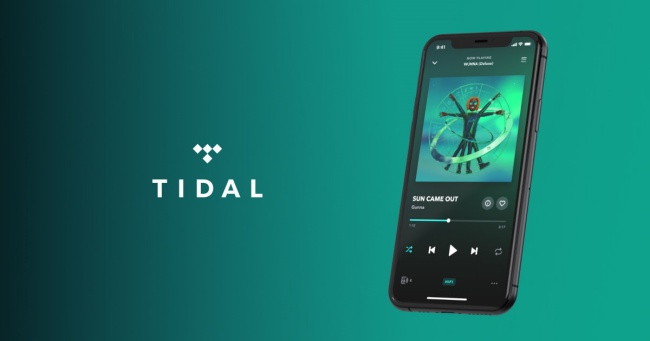 Tidal.Source:  Tidal/Disclosure
Tidal's offline mode is similar to the previous ones, a good alternative to use when traveling and anytime you are without internet. Playlists, tracks, shows and videos can be saved on your mobile, as long as you are a subscriber to the platform. After selecting and downloading the contents, use the service's app to access the contents offline.
Download: Android | iOS
5. Amazon Prime Music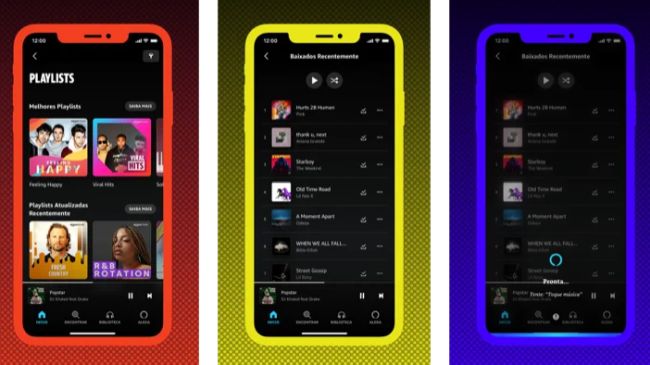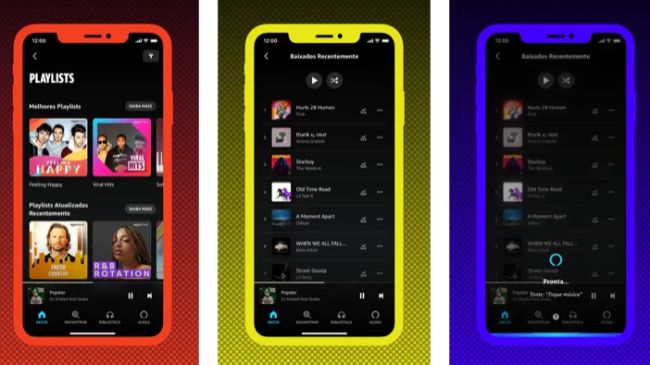 Amazon Music.Source:  App Store/Playback
Downloading music for offline playback is also an option for paid Amazon Music users, both in Prime Music mode, cheaper, and in Music Unlimited, more expensive and complete. After downloading, the files are stored in the cell phone or tablet memory, but can only be executed in the streaming app itself.
Download: Android  iOS
6. YouTube Music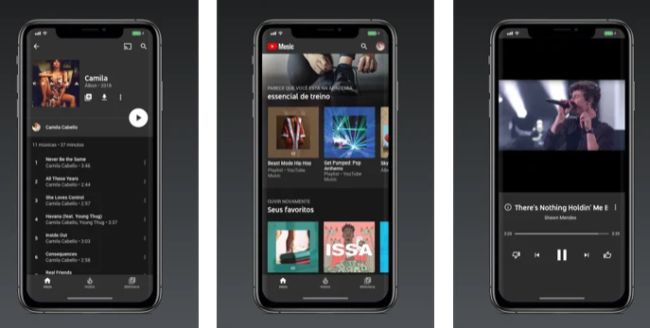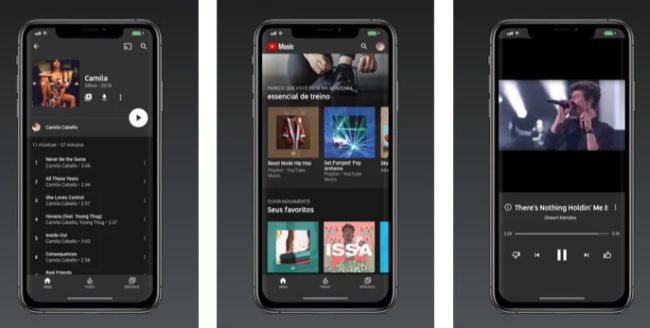 YouTube Music.Source:  App Store/Playback
Anyone who has a YouTube Music Premium subscription can transfer music and even videos to the device, and can consume such content even if disconnected. A differentiator in Google's app is Smart Download, which downloads songs automatically, based on your playback history.
Download: Android | iOS
7. VLC Media Player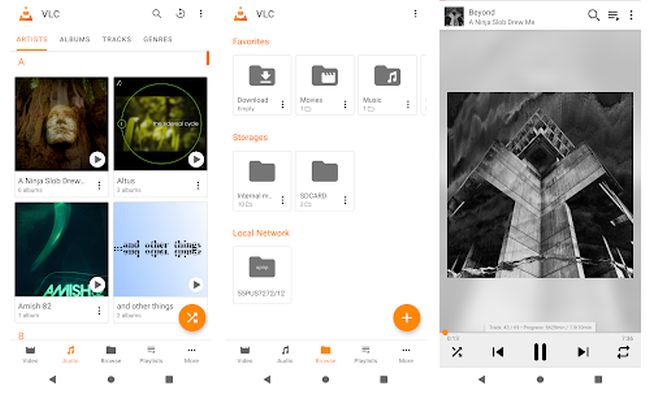 VLC Media Player.Source:  Google Play Store/Playback
Unlike the previous ones, VLC is not a streaming platform. It is a media player that supports multiple audio and video formats, which can be downloaded for free on Android, iOS and many other operating systems. In this case, you need to have the songs saved on the device, as the player will only be used to play them.
Download: Android | iOS
8. Neutron Music Player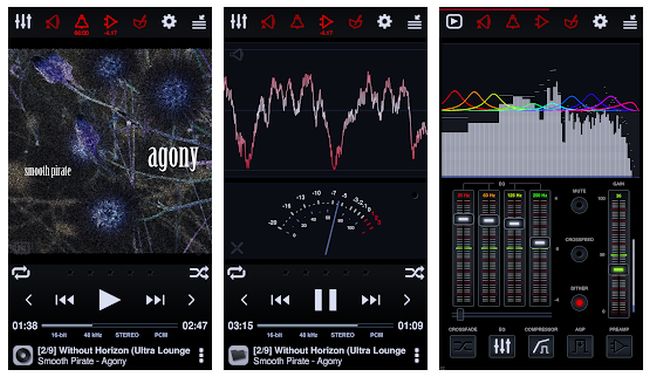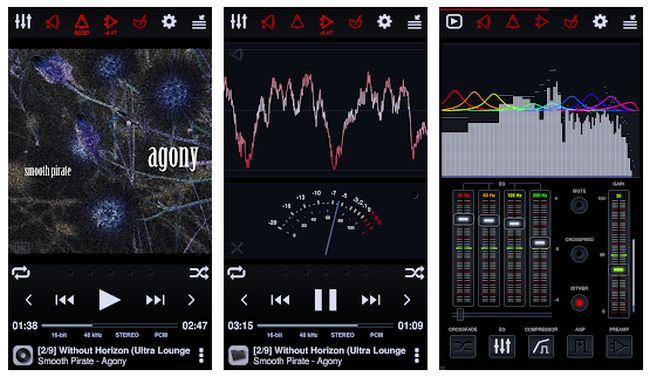 Neutron Music Player.Source:  Google Play Store/Playback
For those who downloaded the songs from other sources, Neutron also appears as an interesting alternative. It runs in multiple formats, supports high fidelity sound technology (Hi-Fi), has equalizer and other features to optimize the experience. This is a paid audio player, but you can try it out for free for a period of time before purchasing.
Download: Android | iOS
9. AIMP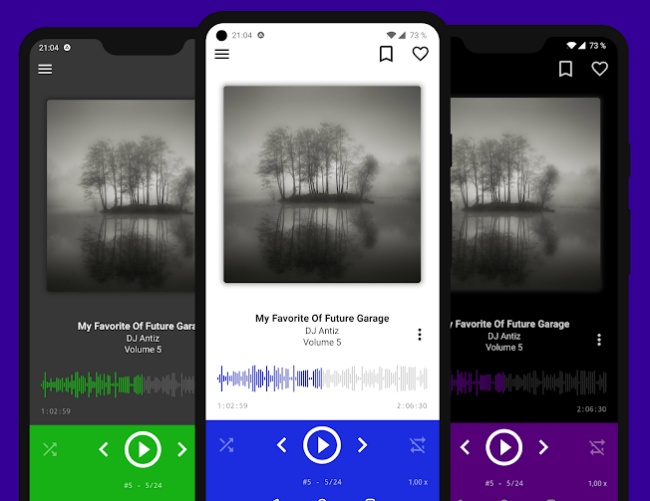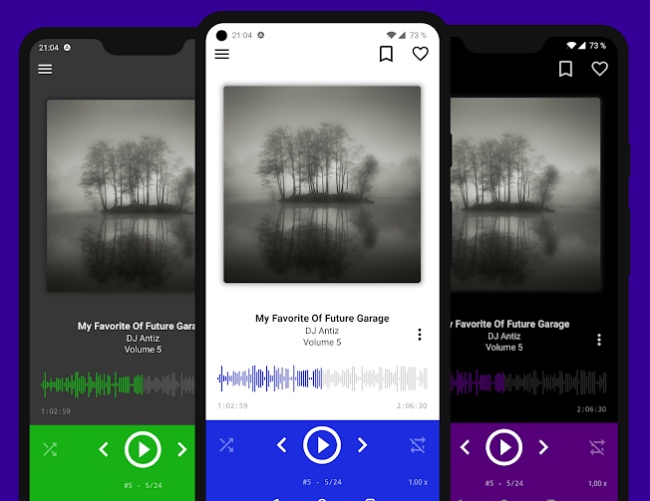 IMP.Source:  Google Play Store/Playback
With a streamlined and easy-to-use interface, this music app supports over 20 sound file formats, lets you create playlists, favorites and more. There is also the possibility to customize the control options, such as shaking the phone to change lanes, for example. It is also compatible with Android Auto, making it easy to use in the car.
Download: Android
10. Vinylage Music Player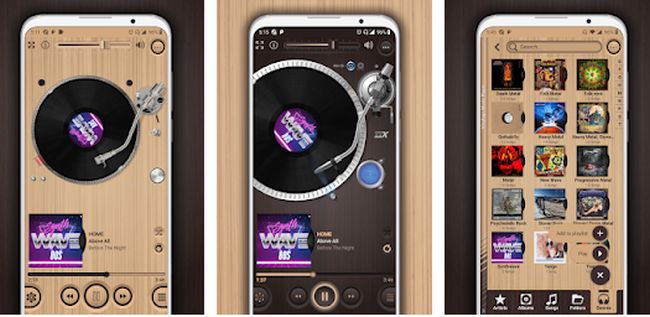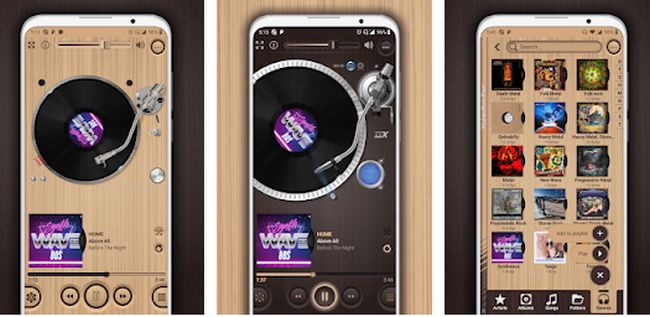 Vinyl Music Player.Source:  Google Play Store/Playback
For nostalgic fans of vinyl records, this app for listening to music offline is a must, starting with the look of a record player, complete with a needle and old controls. The classic noise of LPs is also present, as well as a 5-band equalizer, Bass Boost effect and timer, among other features. Vinylage Music Player is free, but only compatible with Android.
Download: Android