A team of researchers at Chalmers Technological University in Gothenburg, Sweden, developed a cement-based rechargeable battery. The technology makes it possible, in theory, for entire buildings to be able to store energy, like a giant battery, in their own concrete.
According to the study, published in March this year in the scientific journal Buildings, it would be possible to use the structure of a house and even entire buildings or concrete constructions such as bridges and viaducts to store energy. Researchers Emma Zhang and Luping Tang signed the work, who built the first prototypes of the unprecedented type of battery.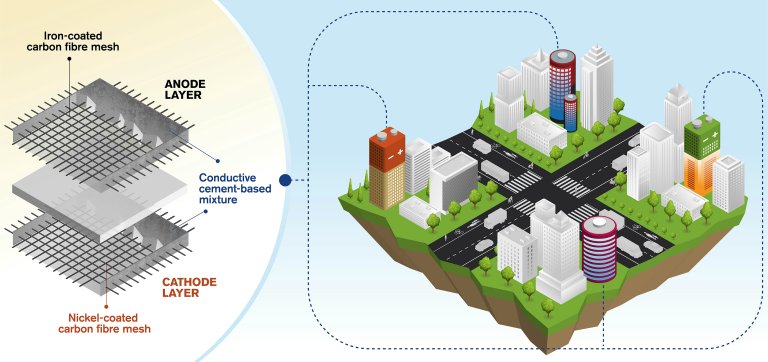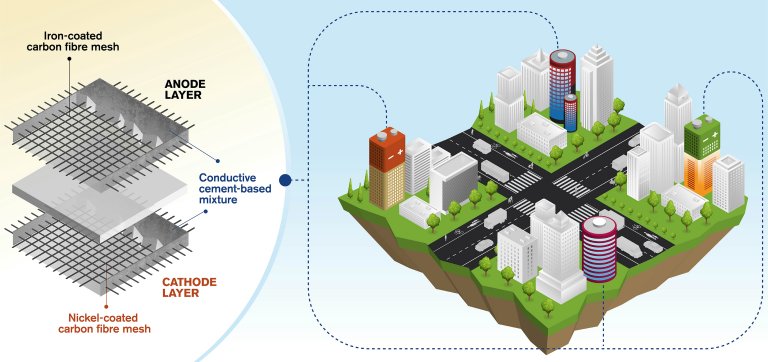 Buildings may become concrete batteries in the future.Source: Yen Strandqvist / Chalmers University of Technology / Reproduction
To create the prototype, the team added small carbon fibers to the cement (0.5% by volume), in order to improve the electrical conductivity of the part, which also provided greater resistance to bending. Then, the team incorporated a carbon fiber mesh coated with metal to the cement. After a series of experiments, the materials chosen to be used in the battery were iron and zinc for the anode and nickel for the cathode.
The first prototypes reached an average energy density of 7 watts per square meter (Wh / m2), equivalent to 0.8 watts per liter (Wh / L) – low density compared to commercial batteries, but which must be overcome with the volume when used in buildings: the estimate indicates that the performance of the new battery can be more than 10 times higher.
"The results of the first experiments investigating concrete battery technology showed very low performance, so we realized that we had to think outside the box to come up with another way to produce the electrodes. This particular idea that we developed – which is also rechargeable – never was explored before. Now we have a proof of concept on a laboratory scale, "explained Emma Zhang in an interview with the Technological Innovation website.
Cement battery applications
The team believes that the technology can be used in applications such as LED lighting, to provide wireless connections and even to create what they call "functional concrete".
According to the researcher, the technology could also be integrated with solar panels to provide electricity, even becoming a source of energy in remote monitoring systems, such as on highways or bridges – in which sensors operated by a concrete battery could even detect cracks or corrosion.
The idea is still at an early stage, but it looks promising and matches the concept of smart cities – with entire buildings storing energy. Technical issues need to be studied before cement batteries can be commercialized: now it is necessary to think about how to increase their useful life, as well as their number of loading and unloading cycles, in addition to developing techniques for recycling concrete for batteries at the end of its useful life.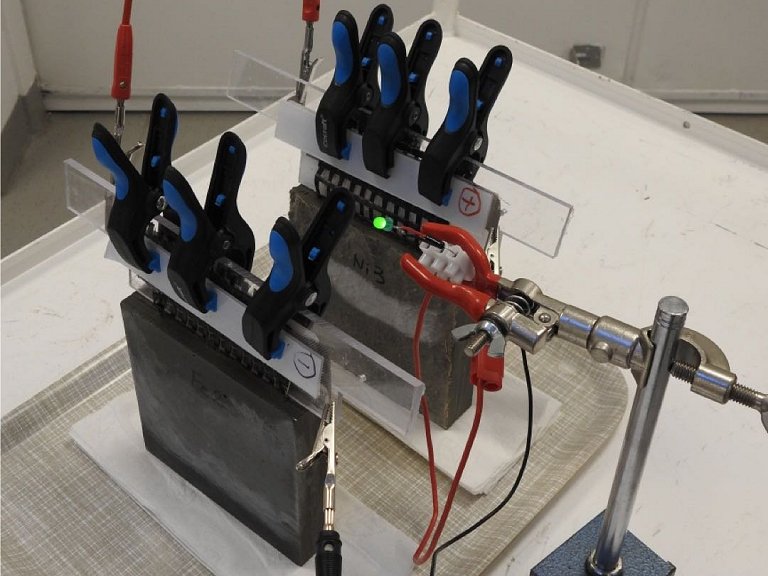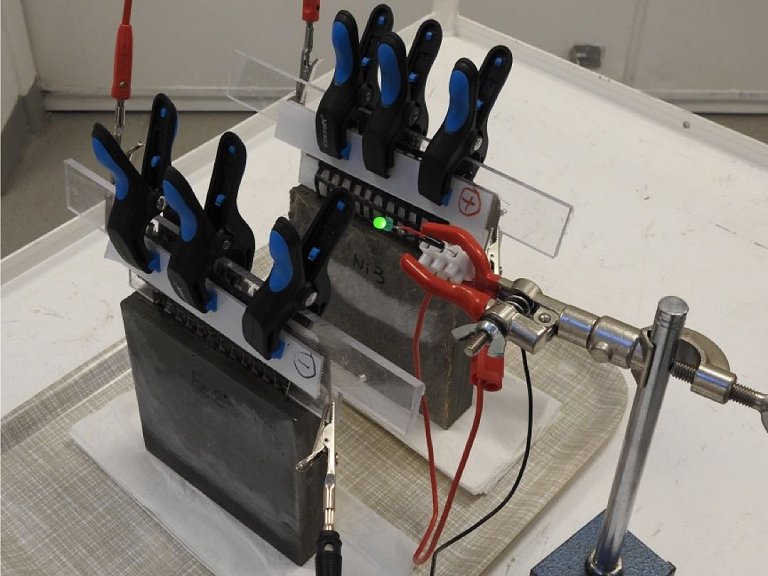 Prototype of rechargeable cement battery produced in Sweden.Source: Chalmers University of Technology / Reproduction
The researcher admitted that because the concrete lasts for many decades – up to one hundred years, it will take a process of refinement of the product to match its durability. "For now, this offers a great challenge from a technical point of view," said the researcher.
In the study, the team states that the advanced building materials of the future are being designed to provide intelligent multifunctional features, such as self-feeding and self-detection for structural integrity monitoring applications. In addition, future building materials may also take on additional functions, such as renewable energy sources, which will collect and store renewable energy, such as solar and wind.
The text states that the concept of using structures and buildings as a source and storage of energy can be revolutionary, as it offers an alternative solution to solve the energy crisis by making available a large amount of energy storage.