Many franchises have always gone out of their way to evolve and change over the years because they think their fans wouldn't want to stick to the same thing. The one we're going to talk about today has such a good gameplay that it was criticized exactly for trying to escape the pattern.
Let's blow some friends? You asked, voted and here's the one from Worst to Best in the franchise bomberman. Here are our criteria, pay close attention:
The ratings shown are based on the Metacritic and GameRankings rating aggregators. If the title was released for more than one platform initially, we'll take the grades for each version and do an arithmetic average.
We didn't find the scores of many games on the list, so we researched analyzes from the time of launch of the main gringo media vehicles and did arithmetic averages.
The franchise has many games, a number above 60. Because of that, let's talk about the 10 worst and 10 best games, not positions, which we found in the grades.
Let's start with the worst
9) Super Bomberman R (2017) – 64 (PS4, Xbox One, Nintendo Switch)
Ninth, we have Super Bomberman R, released in 2017. The title brings the classic gameplay of the franchise to the eighth generation of consoles, with 50 stages and cooperative mode for up to two players. If you want to trade a few fights with friends, up to eight players can face off at the same time.
In addition to unique matches, it features a league system and a Gran Prix, the latter added through an update a few months after the title's initial release.
For critics, it brings that great feeling of nostalgia, with classic and fun battles combined with several multiplayer options, but its isometric view can block the view of the action and camera movements are frustrating at times. Your grade is 64.
8) Bomberman '94 (1993) – 62.5 (PC Engine, Mega Drive/Genesis)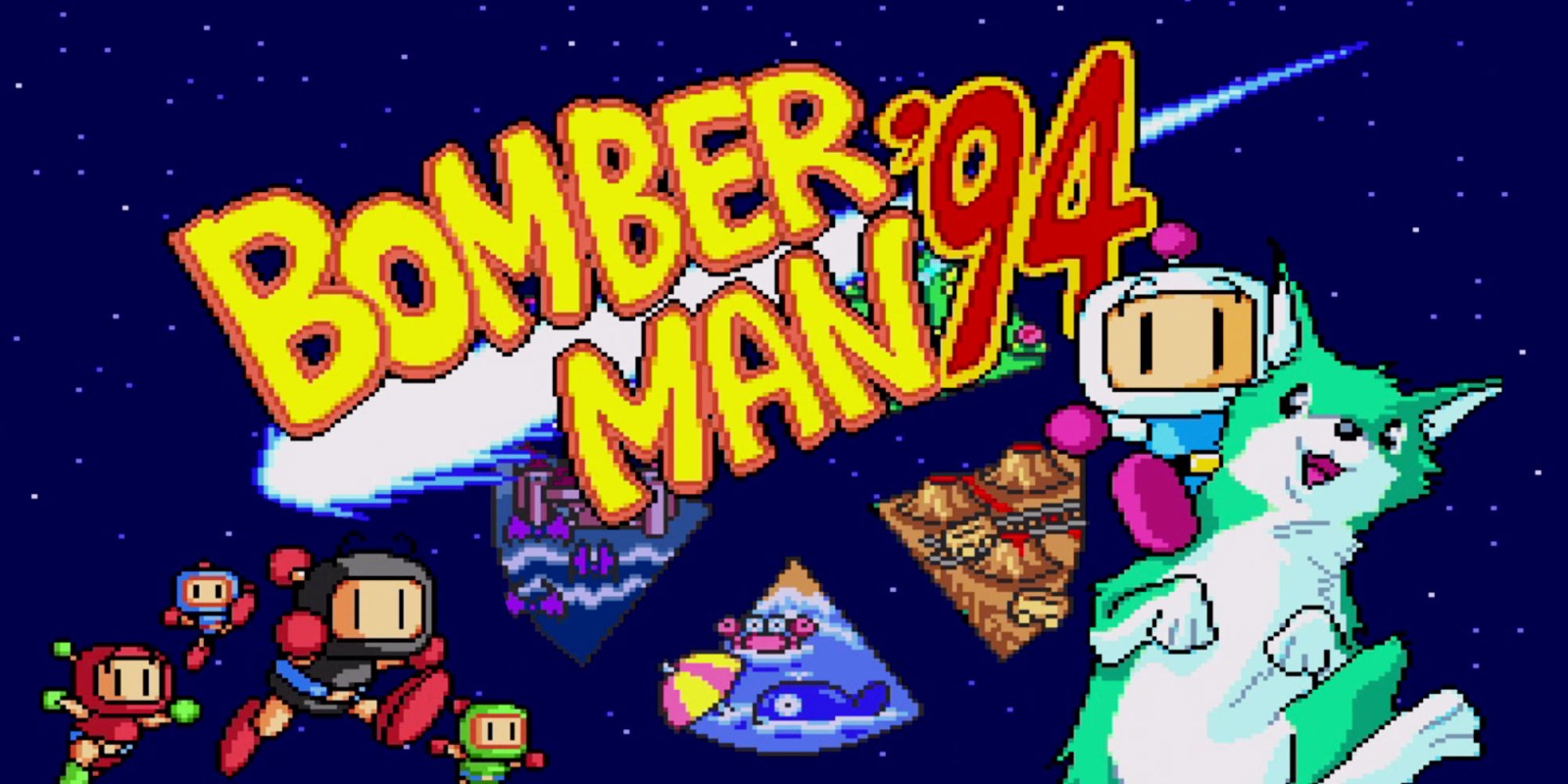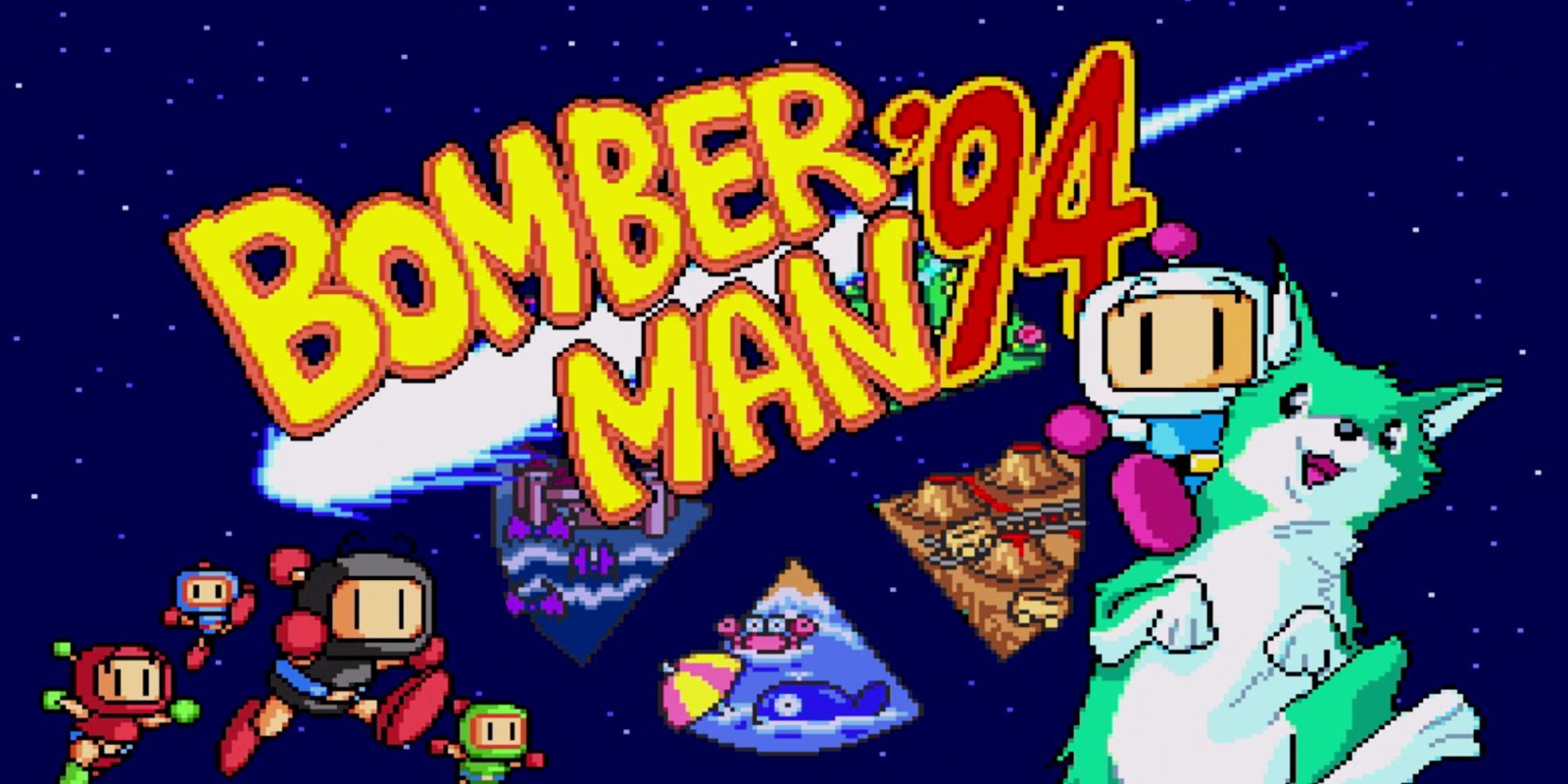 Bomberman '94, released in 1993, follows Bomberman on his quest to save his home planet after the evil Buglear invades along with his robot army there.
The game puts the player in several mazes and even puzzles that must be solved using the classic mechanics of the series that are based on blowing things up along the way, as well as other titles in the series.
The game was praised for its new levels, enemies and new powers, but criticized for wanting to invent too much in the visuals, if I may say so, and leave the series' characteristic simplicity aside while its gameplay is not that different from others. games in the series. Your grade is 62.5.
7) Bomberman Fantasy Race (1998) – 62 (PS1)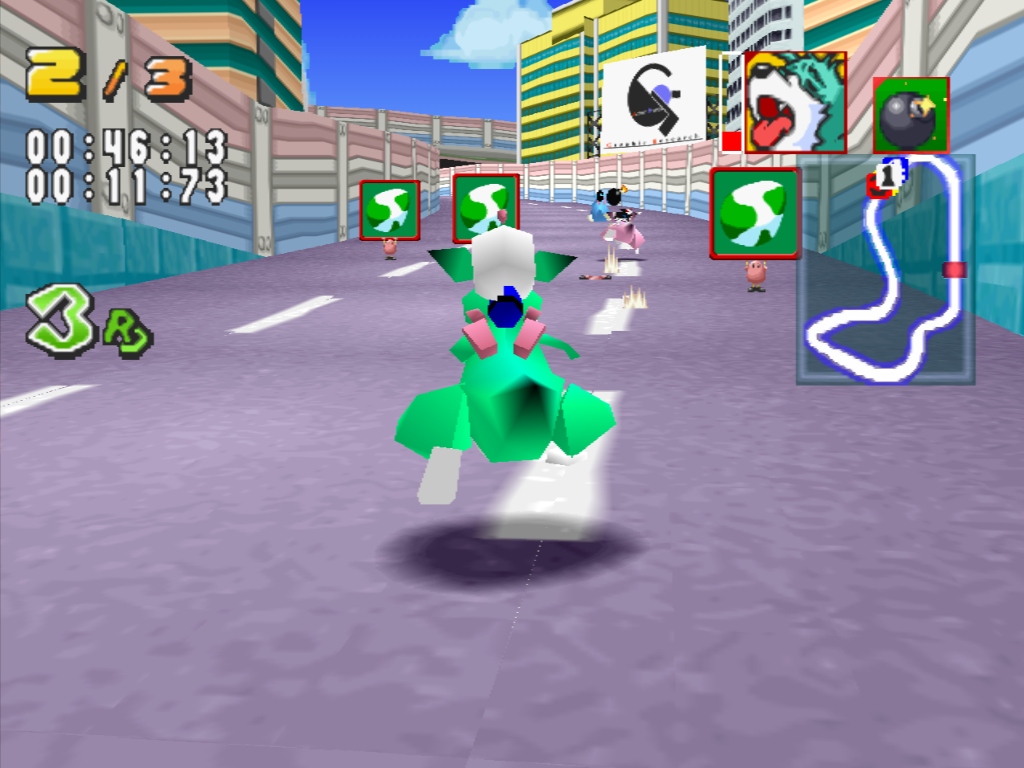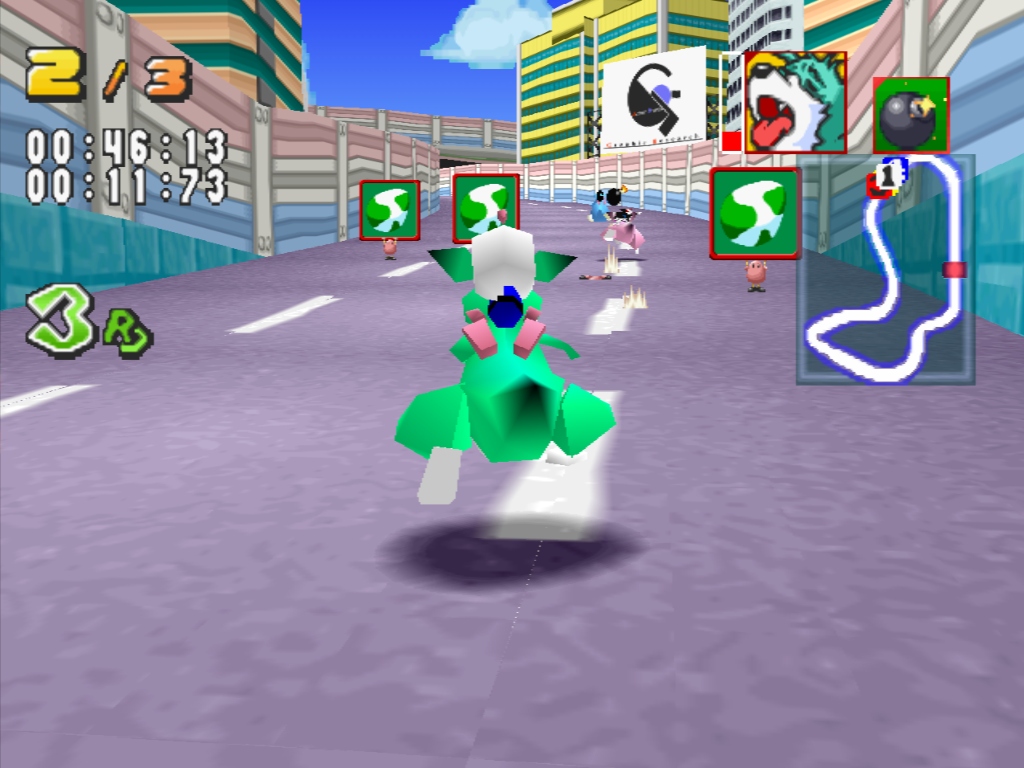 Bomberman Fantasy Race, released in 1998, is a racing game that brings six different characters to pilot different animals, each with specific abilities.
The game is fully 3D and has both single and multiplayer modes for up to two players, the latter being even possible to wager money, which can be used to buy various items.
The game has been criticized for not being technically as good and not as thrilling as others in the genre, but it still has a certain fun factor. Your grade is 62.
6) Bomberman Story DS (2007) – 60 [PESQUISA] (Nintendo DS)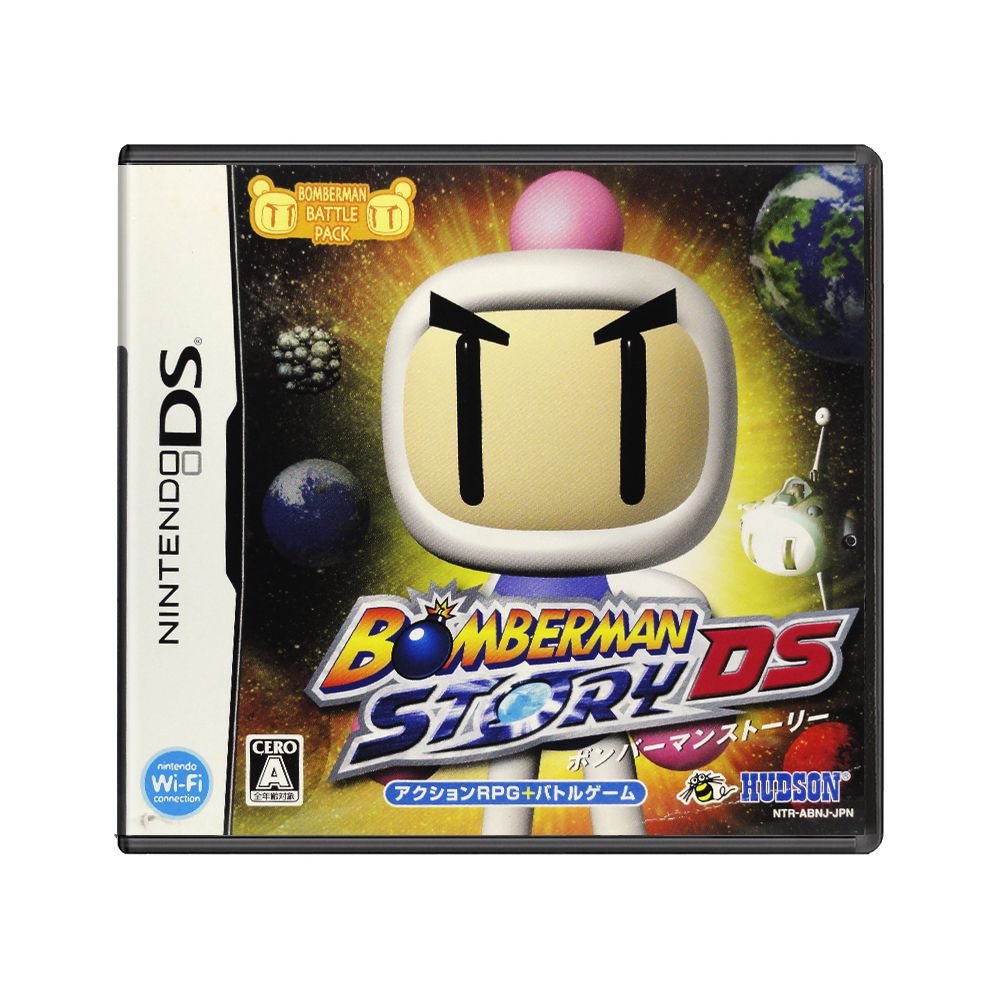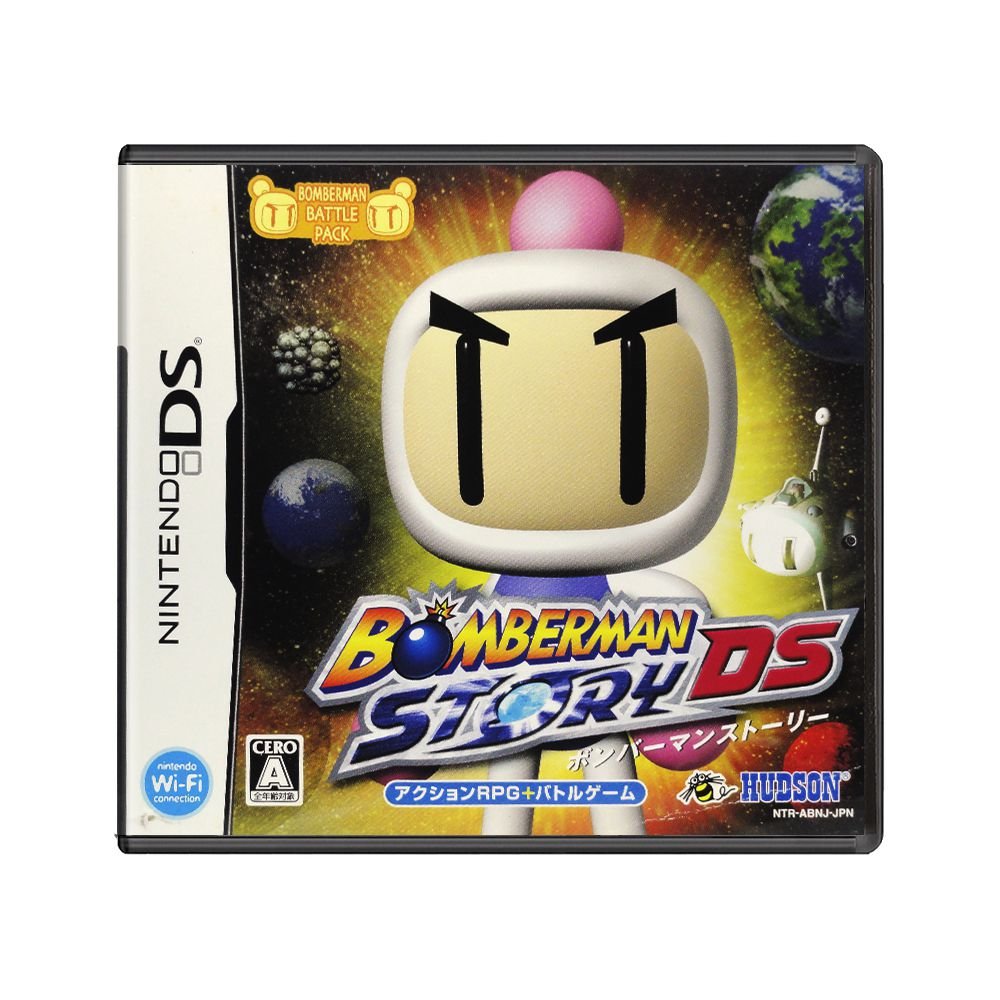 Launched in 2007, Bomberman Story DS accompanies Bomberman, a special agent hired by the Department of Justice, whose duty it is to recover stolen scientific data.
The game has several RPG elements in its campaign, similar to most titles released for the Nintendo handheld console and for the PS1, but stands out for its multiplayer, which includes the classic Battle Mode.
While its Battle Mode, connection via Nintendo WFC and multiplayer mode using only one cartridge were praised, its history, lack of originality and many minigames were criticized, leaving it with a 60 mark.
5) Bomberman Hero (1998) – 58.15 (Nintendo 64)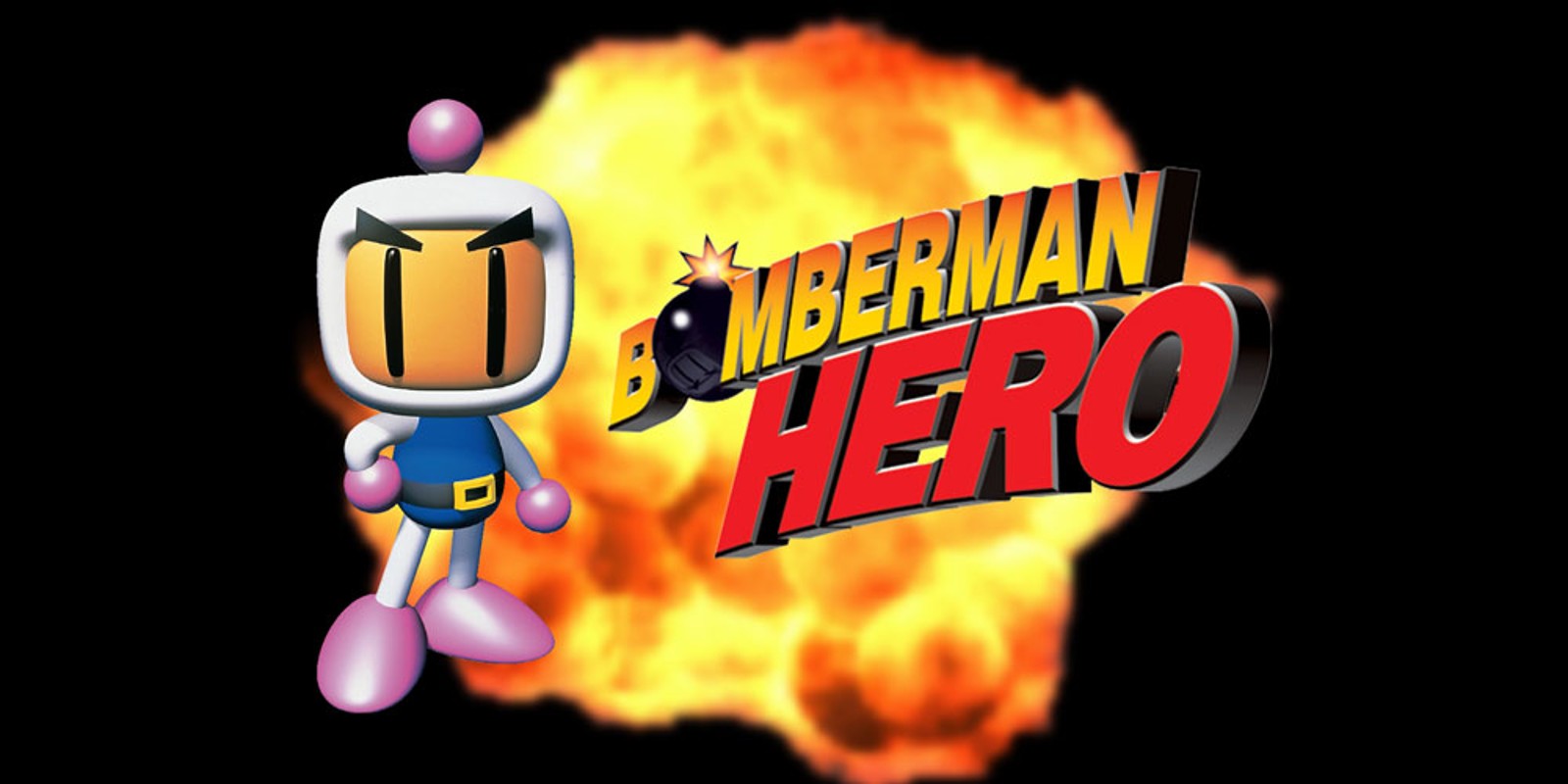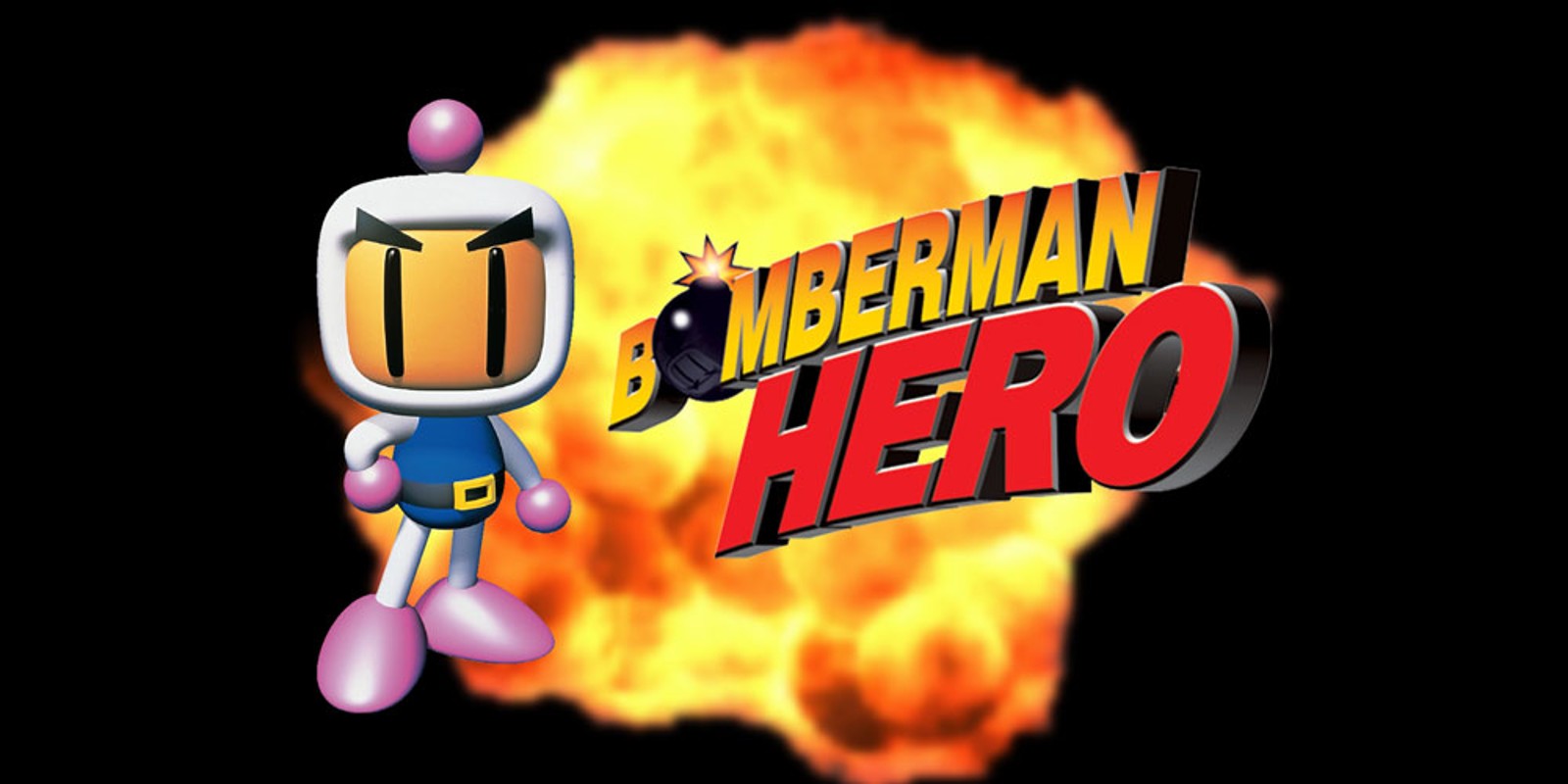 bomberman hero, released in 1998, has a story very similar to Star Wars IV: A New Hope, with Bomberman having to save an Empire Princess after she was captured for stealing information from these evildoers.
Unlike those mentioned previously, it is a 3D platform, in which the player can use bombs to attack enemies. In addition, it also brings different parts, with jet pack and submarines.
The game was mostly praised for its soundtrack, but criticized for the graphics, which hampered gameplay, and the lack of a multiplayer mode. Your grade is 58.15.
4) Bomberman Land (2007) – 57 (Wii)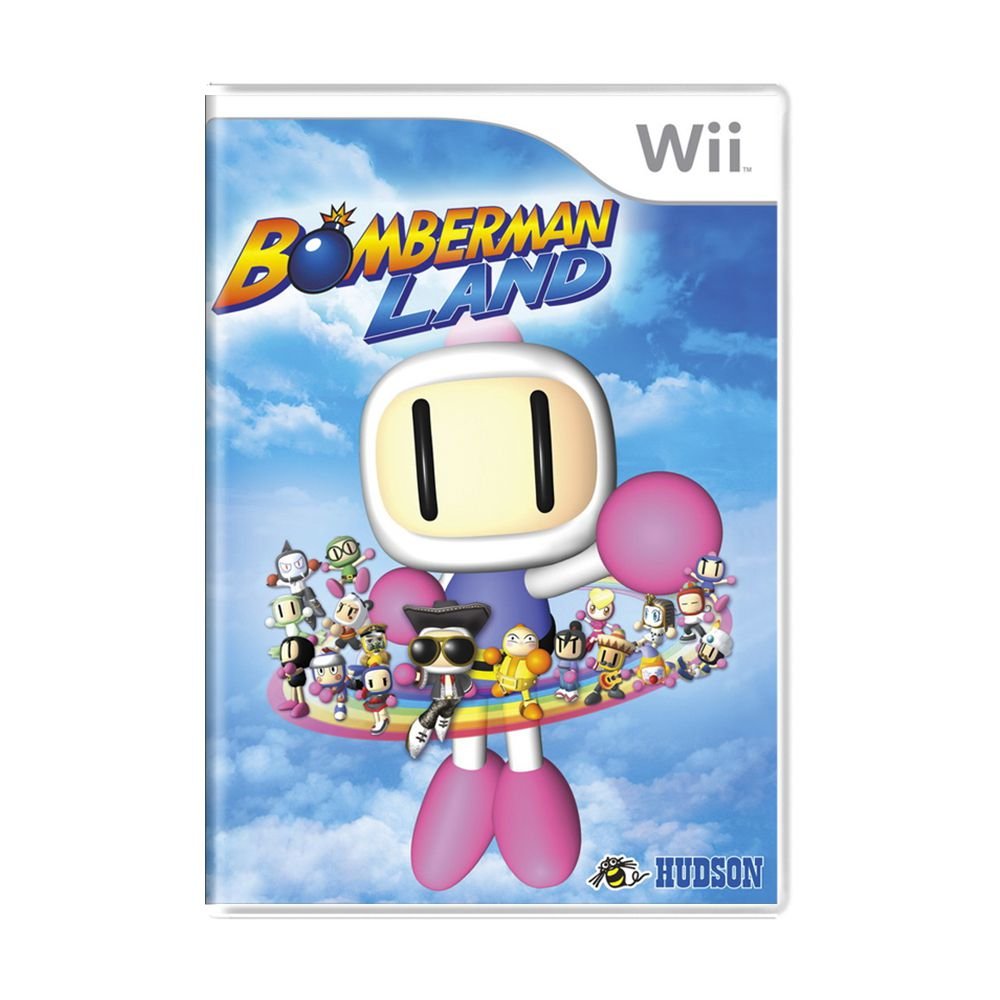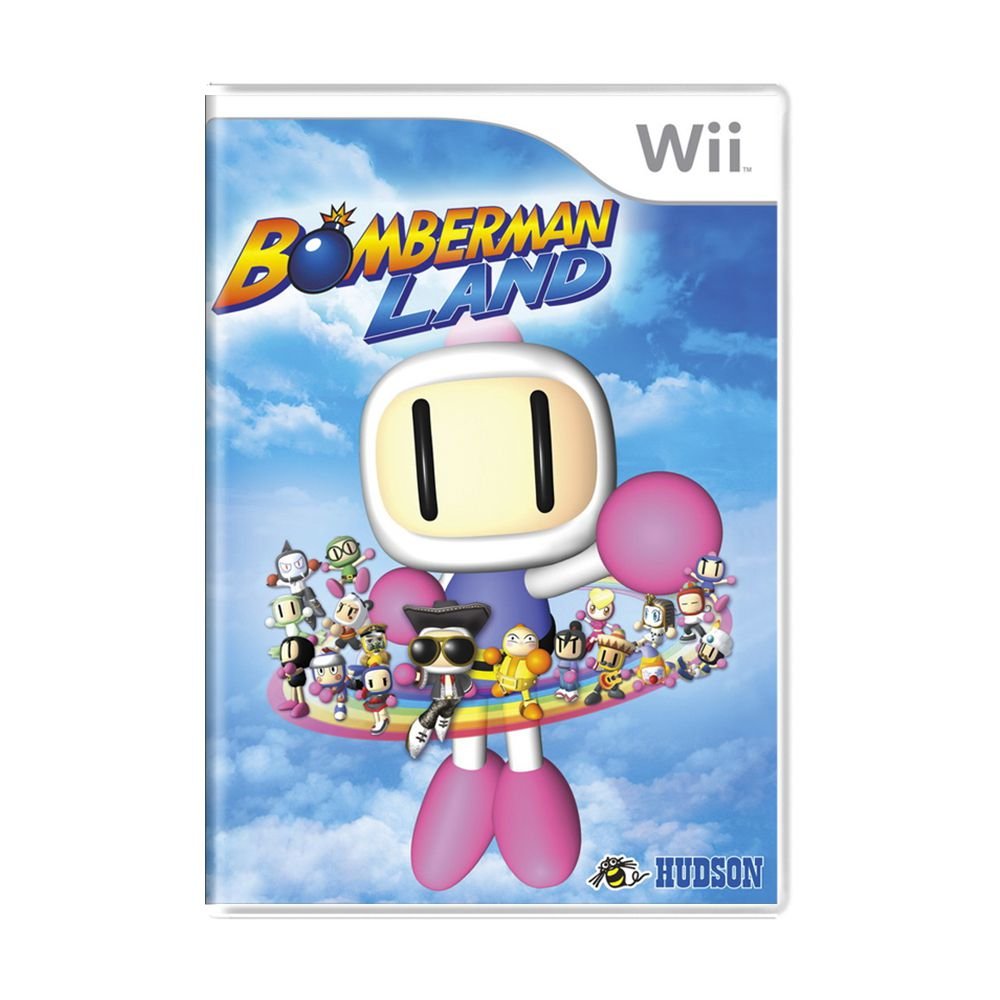 fourth, we have bomberman land, released in 2007 for the Wii, which is a collection of minigames in which many of their little games take advantage of the Nintendo console's motion control.
In total, there are 40 minigames distributed in different areas of the amusement park, which is the environment in which everything takes place. Some of the attractions, as they are called, differ in one, two and four players, each with characteristics and costs.
Analysts think the classic battle mode is great, the motion control is cleverly used and its story mode isn't complicated, but most minigames are pretty boring, there's little multiplayer and it doesn't have any online options. Your grade is 57.
4) Atomic Bomberman (1997) – 57 [PESQUISA] (PRAÇA)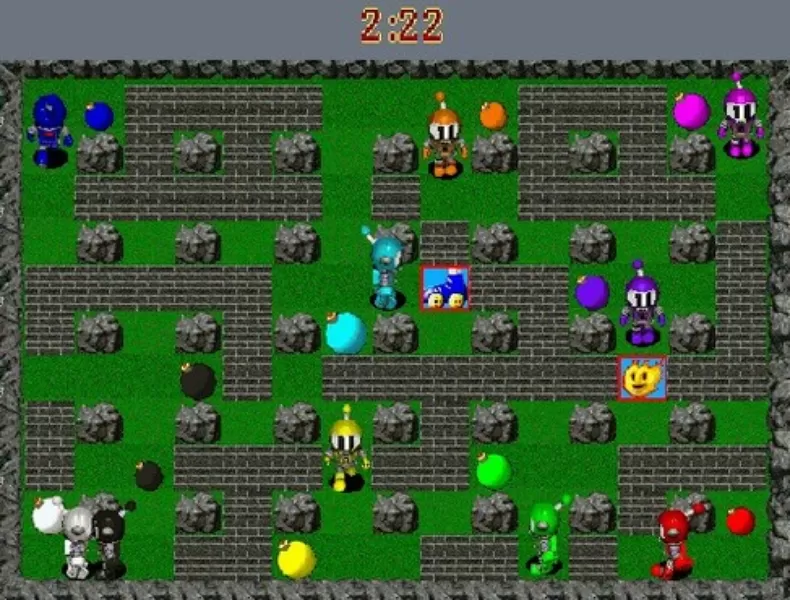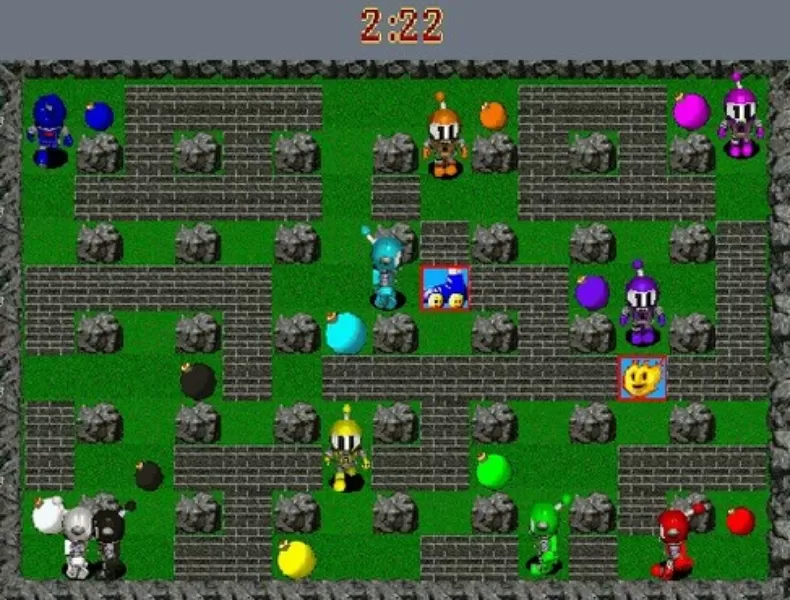 Atomic Bomberman, released in 1997, also ranked fourth. The game, which was developed in the United States instead of Japan, featured pre-rendered 3D graphics and various recordings of actors during matches.
Even though its gameplay is within the standards of the series, it has a level editing mode, which allows for great customization for players, and a multiplayer mode.
Analysts praised the comic death animations and customization options, but criticized the poor online multiplayer gameplay and the various glitches issues. Your grade is 57.
3) Bomberman Land (2007) – 55 (PSP)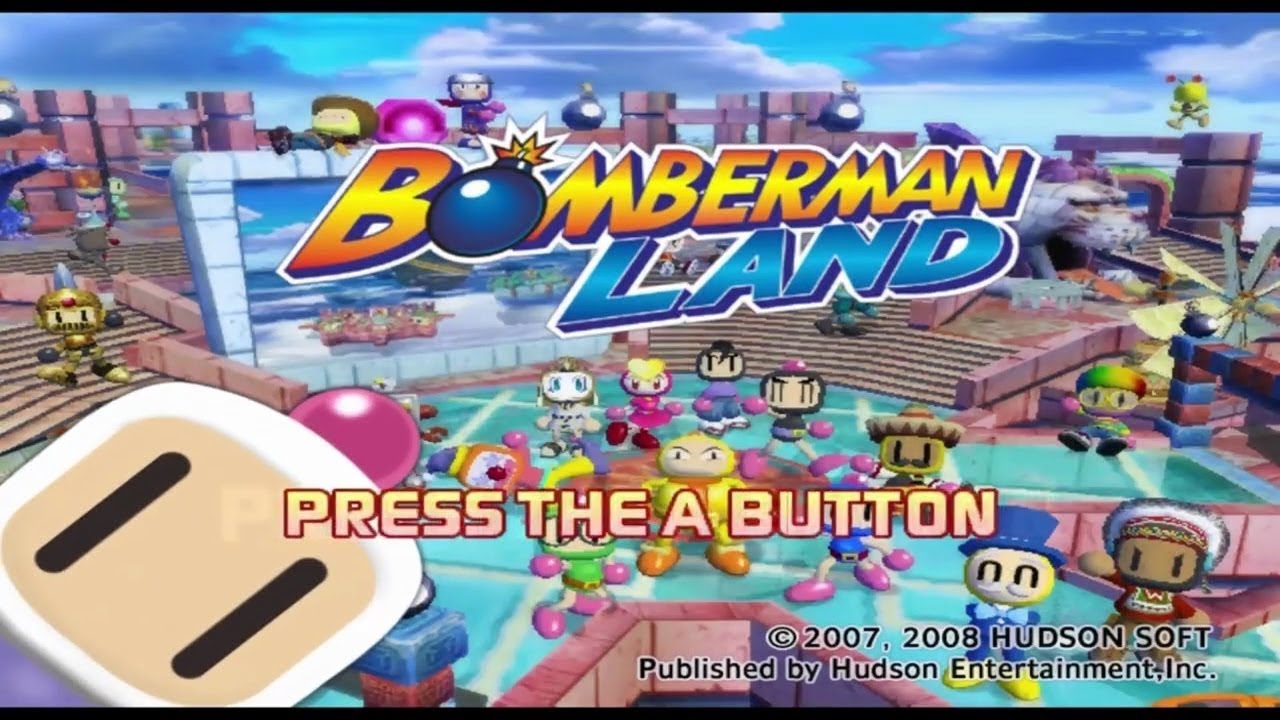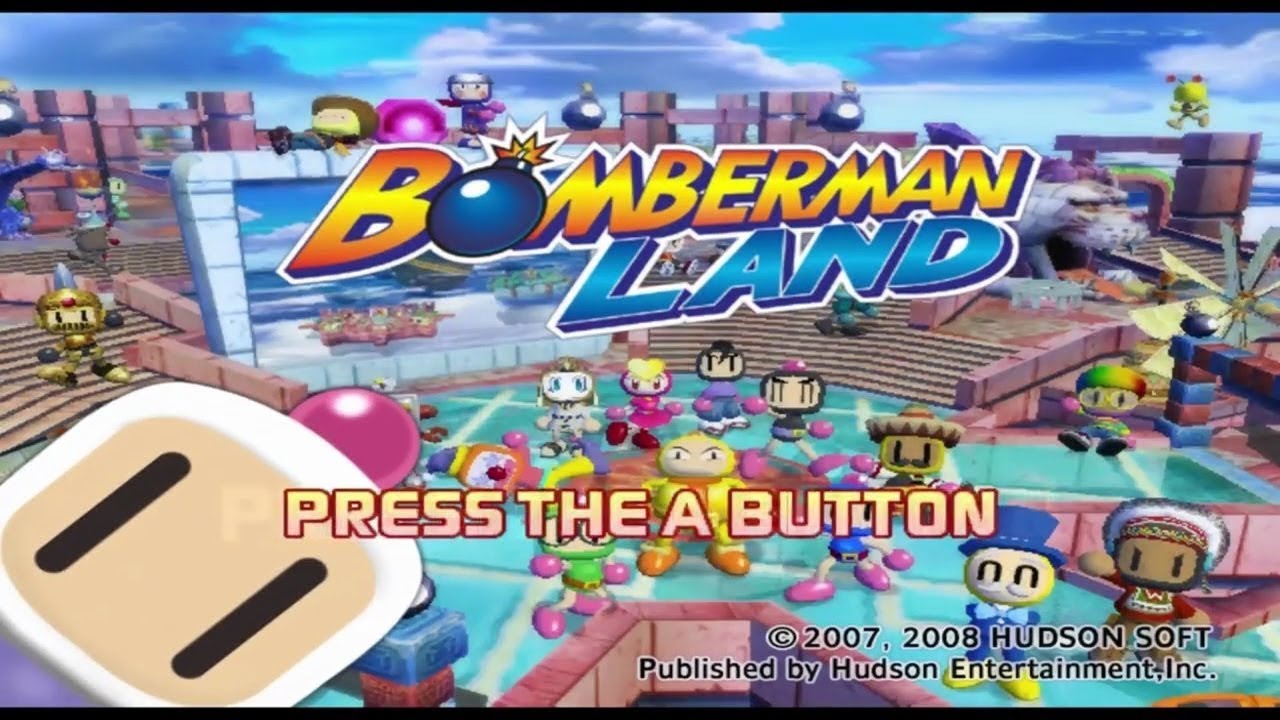 bomberman land, released in 2007 for the PSP, is a collection of minigames in which players control familiar characters from the franchise, but which is different from the aforementioned game. The title has support for up to 4 players who face each other in different matches consisting of a random sequence of games, including the classic Battle Mode, in which it is necessary to kill each other with firecrackers.
For analysts, it is very interesting for those who are fans of the series, but it is not a good option for those looking for these collections of minigames, mainly due to the lack of innovation and the strange rhythm. Your grade is 55.
2) Bomberman: Panic Bomber (1994) – 51 [PESQUISA] (PC Engine)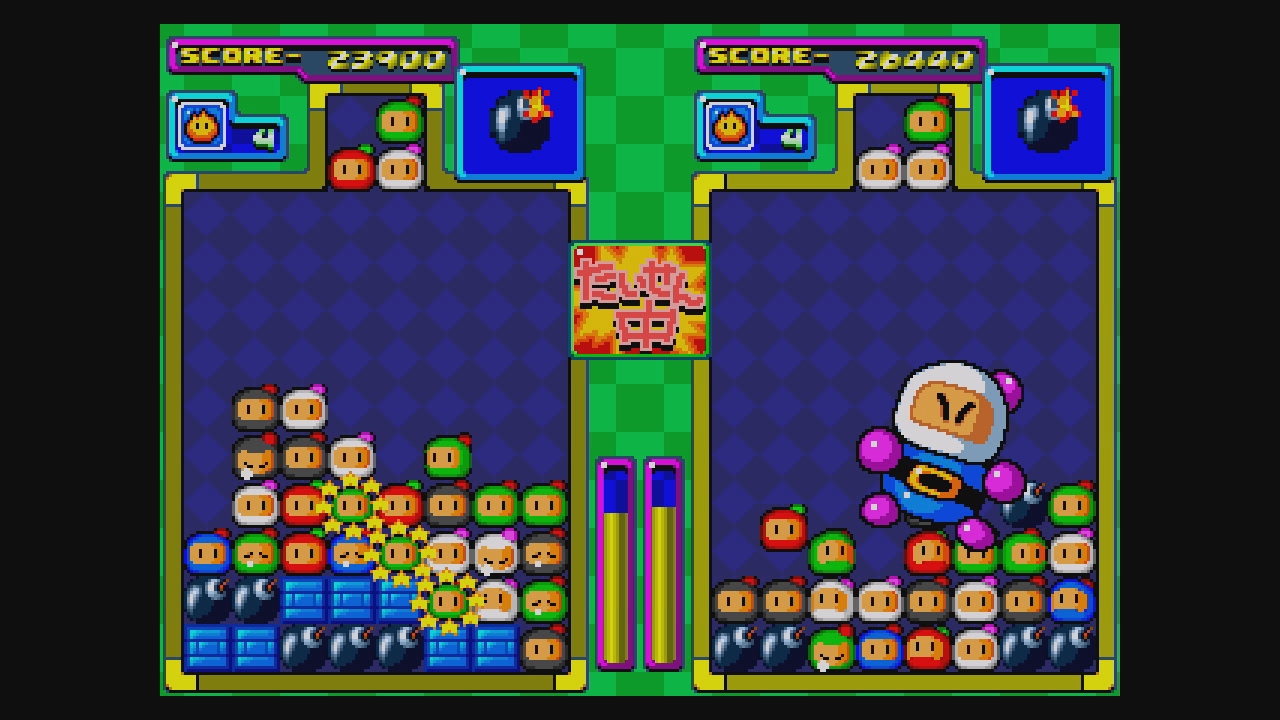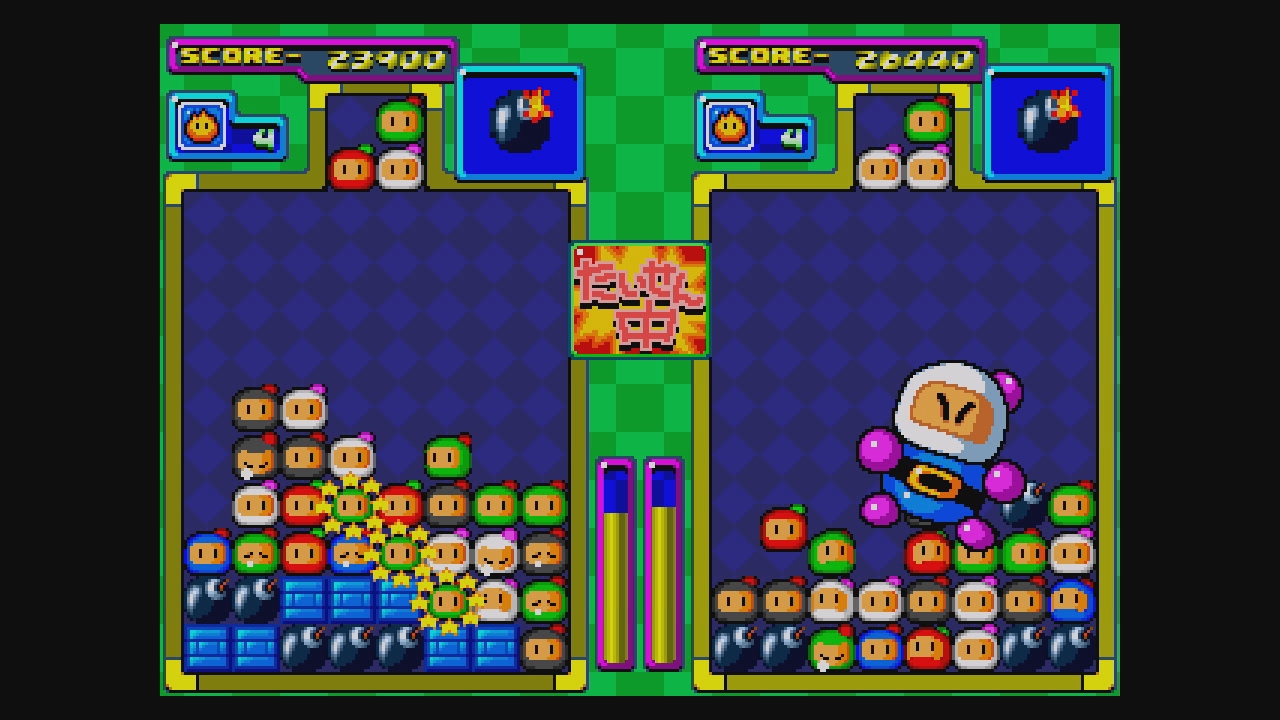 Released in 1994, Bomberman: Panic Bomber came in second. The game is a "falling blocks" style puzzle, which made it be compared to the classic Tetris, which popularized the genre. Still, it brings differentials, such as elimination by color, focus on PvE and the presence of several firecrackers.
The story mode focuses on the Bomberman's hunt in search of the Golden Bomber statue, meeting several famous characters from the franchise and facing opponents who want to prevent the protagonist from reaching his goal.
The game was criticized for the gameplay and simple graphics, with different mechanics, but not enough to stand out, getting a note of 51.
1) Bomberman: Act Zero (2006) – 34 (Xbox 360)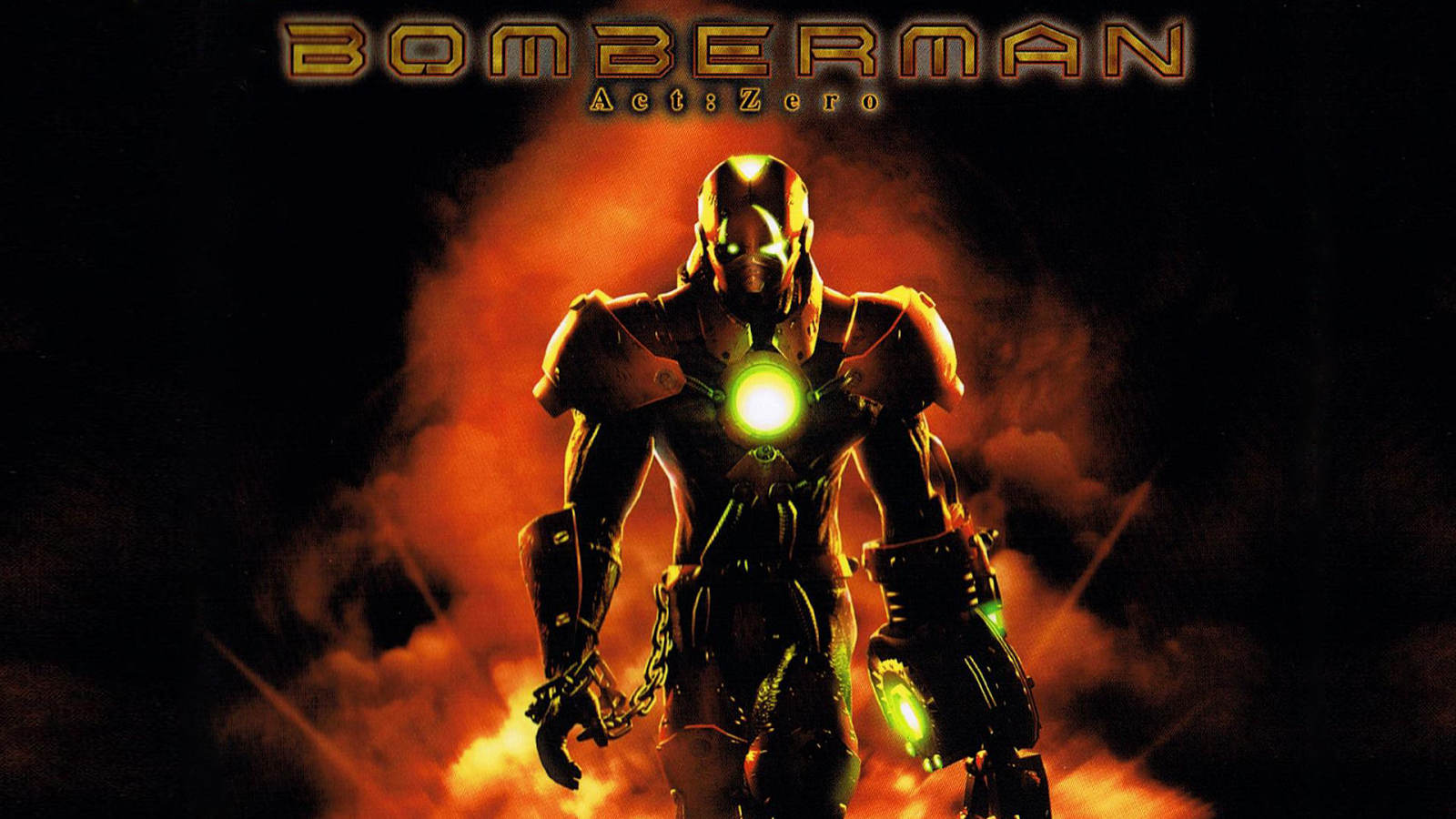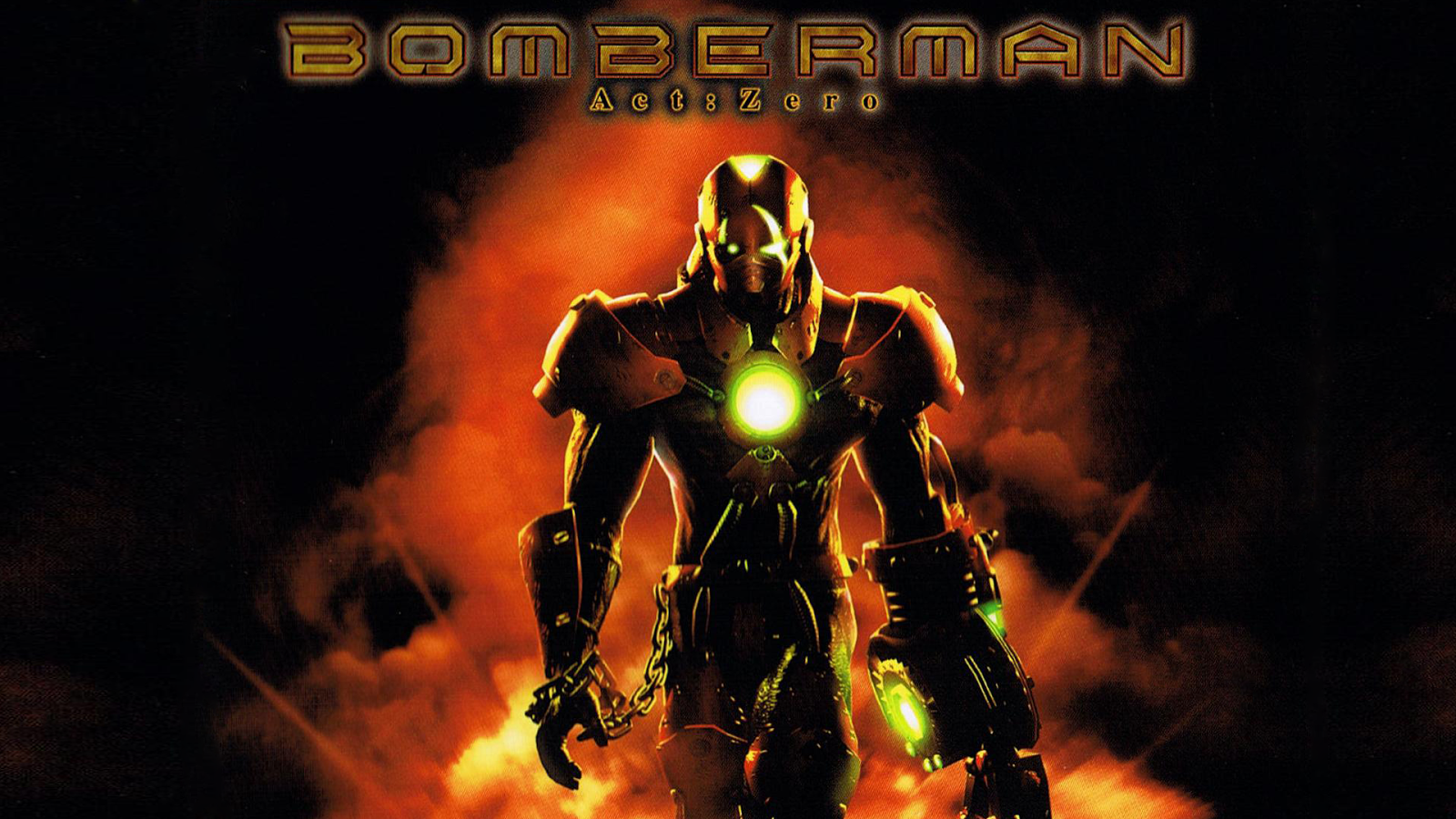 And first we have this thing. Bomberman: Act Zero, released in 2006, decided to follow a more realistic line, with darker visuals, setting itself in a dystopian future. The gameplay remains the same, but with some new features, such as a mode called First-Person Battle, which puts the player very close to the action.
But changes are not always well accepted, especially when poorly executed. The game has very long loading screens, bad collision detection, forgettable soundtrack, repetitive and tedious gameplay, texture replay, poorly balanced artificial intelligence and lack of a save option. Your grade is 34.
So let's go to the best games.
8) Atomic Punk (1990)  – 81 [PESQUISA] (Game Boy)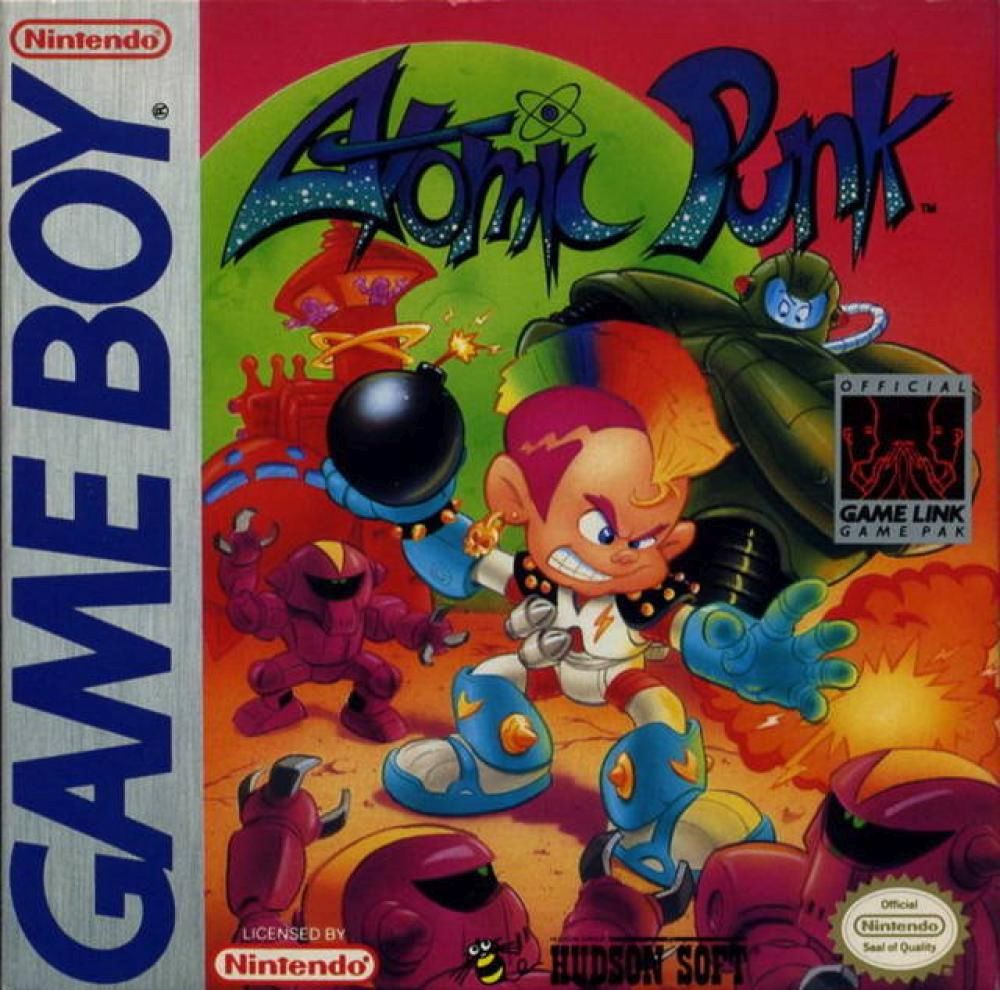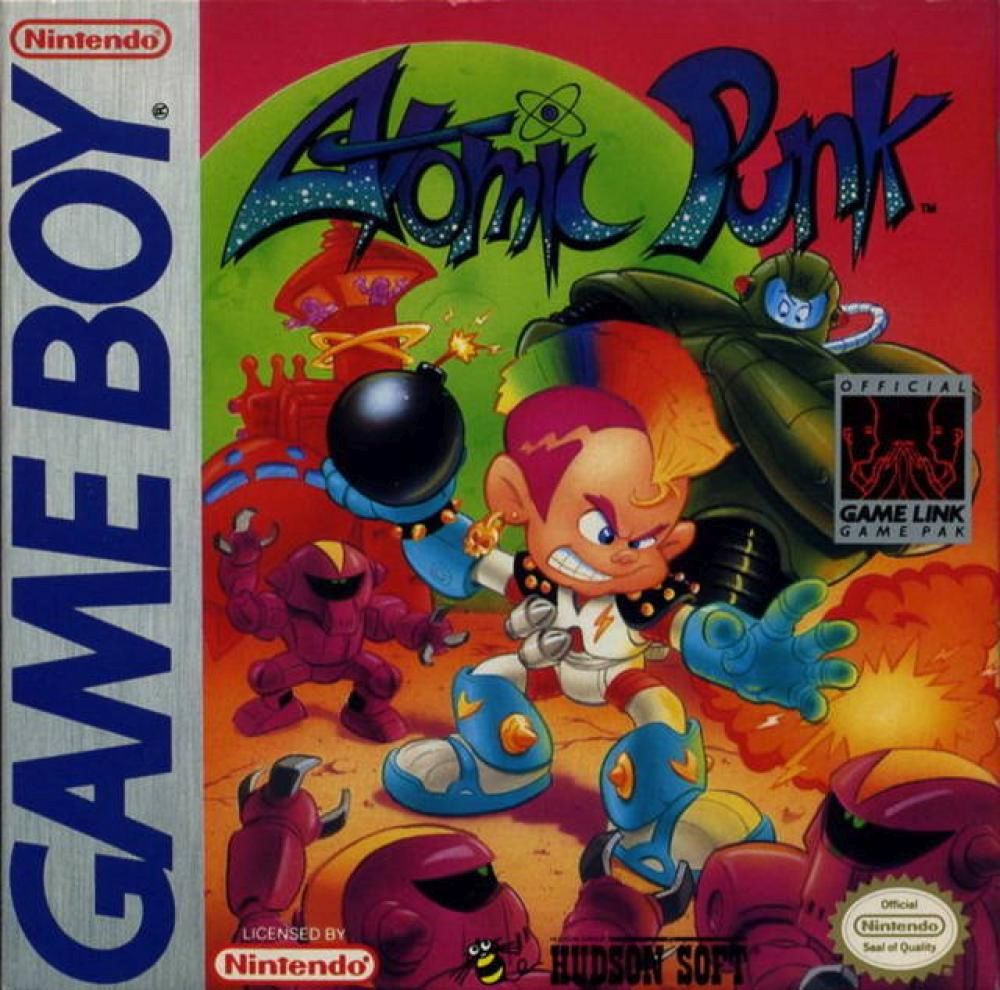 Atomic Punk, also known as Bomber Boy in Japan and Dynablaster in Europe, was released in 1990 and ranked eighth on our list. The Game Boy exclusive has three game types: Game A is totally original, with an adventure feel and brand new powers, Game B is a port of the NES Bomberman and Vs. Mode is a multiplayer PvP.
Analysts praised the great gameplay, which addicted the player, but criticized the lack of original content, even though the size of Nintendo's desktop console is quite interesting. Your grade is 81.
8) Bomberman Generation (2002) – 81 (GameCube)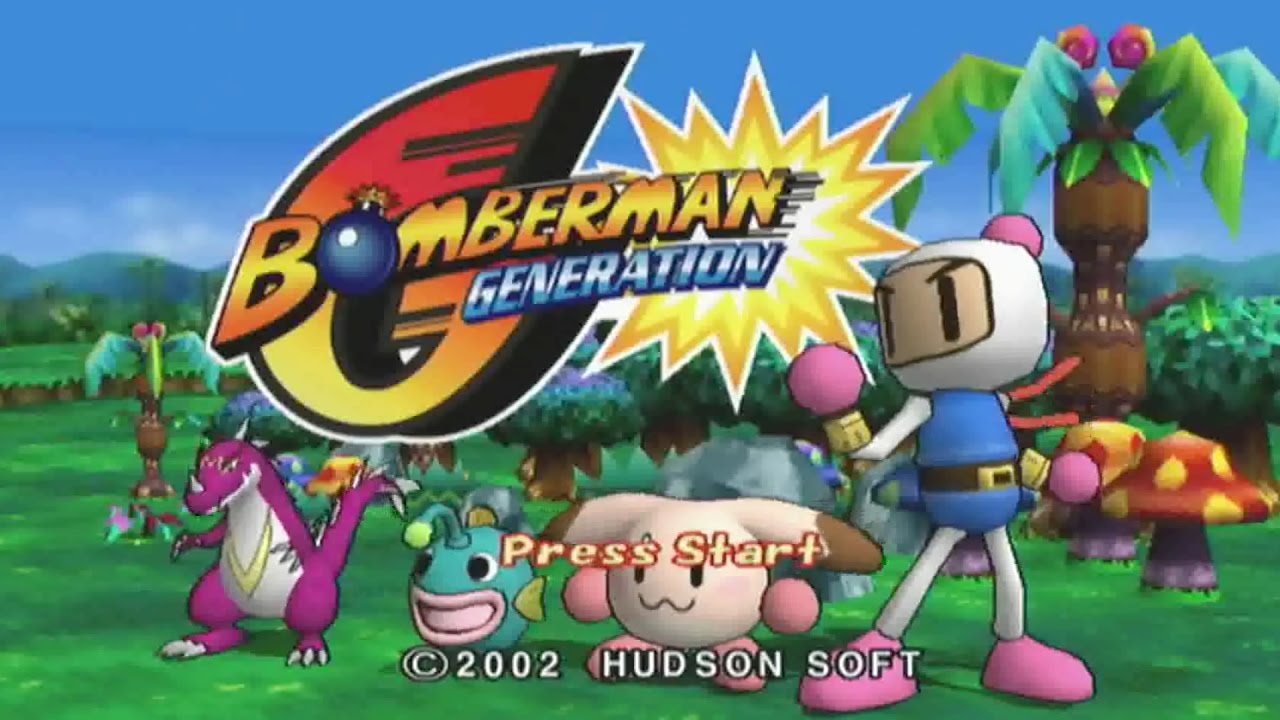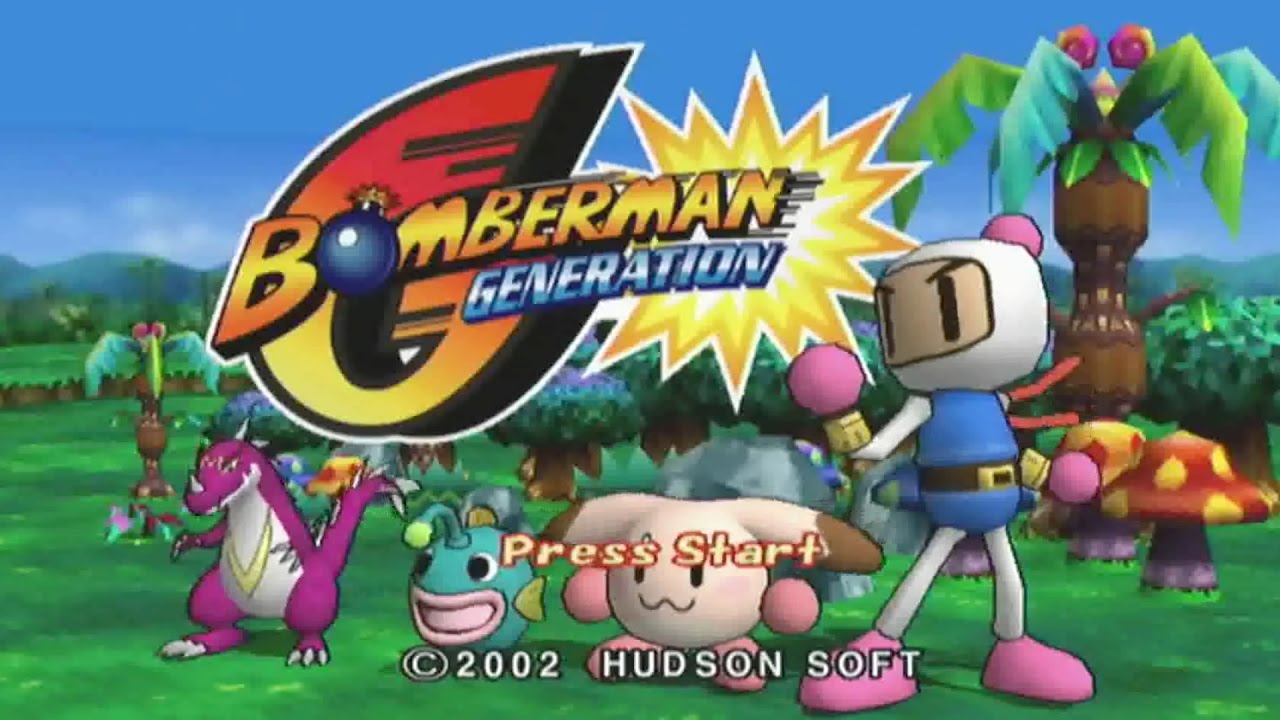 Also in eighth place, we have Bomberman Generation, released in 2002. The game brings an adventure mode that consists of six worlds full of puzzles, mini games and different combats, kind of in a Pokémon style.
It also has a multiplayer mode for up to four players with 5 different modes: Standard Battle, Reversi Battle, Coin Battle, Dodge Battle and Revenge Battle, each with several different characteristics.
The game has a very fun and addictive gameplay, just like the first games in the series, but it ended up being criticized for its cel-shaded graphics. Your grade is 81.
8) Bomberman Ultra (2009) – 81 (PS3)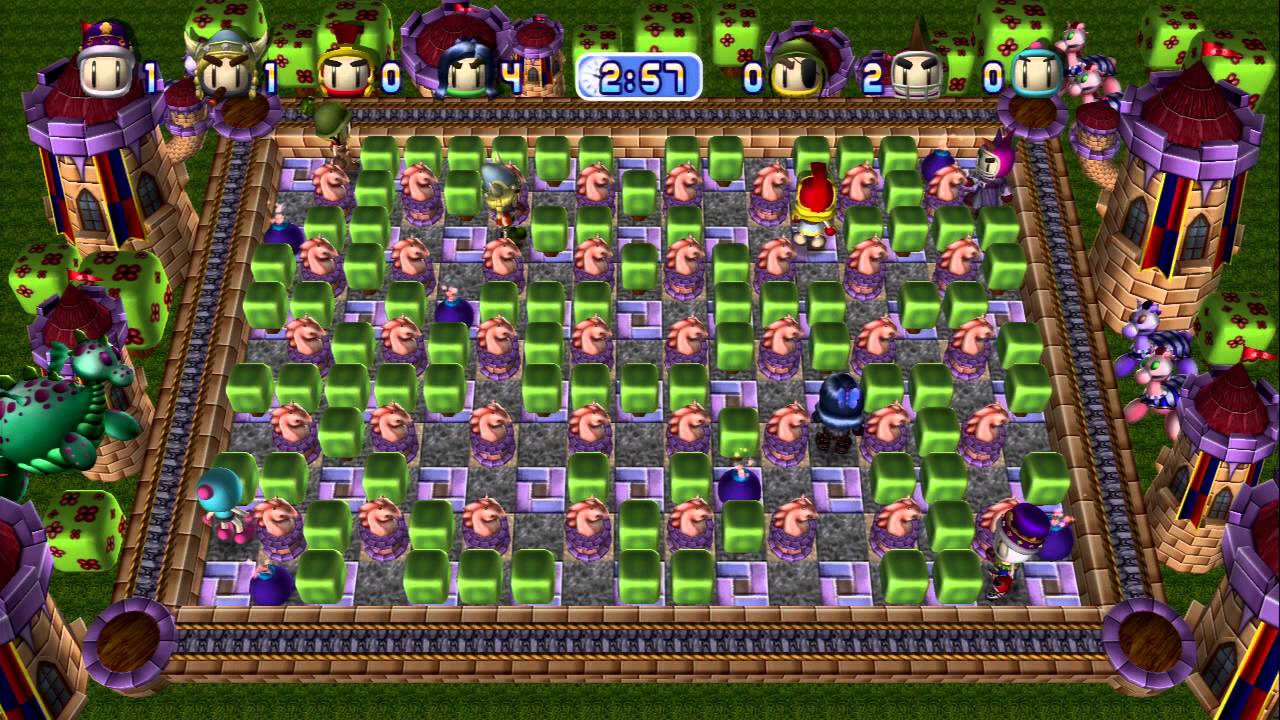 And to close the set of eighth place, we have Bomberman Ultra, released in 2009. The game was released to the PS3 via PSN and is the third in a trilogy of downloadable games for the franchise.
It brings the possibility to fully customize the characters, allowing 150 thousand unique combinations. Players face off in online battles with classic gameplay from the series.
Like the aforementioned games, the game was praised for providing a fun experience based on the classic gameplay of the series and for its low price in relation to the content offered, but criticized for the lack of incentive for the player to play single mode. Your grade is 81.
7) Bomberman (1990) – 82.75 [PESQUISA] (TurboGrafx-16, NEC)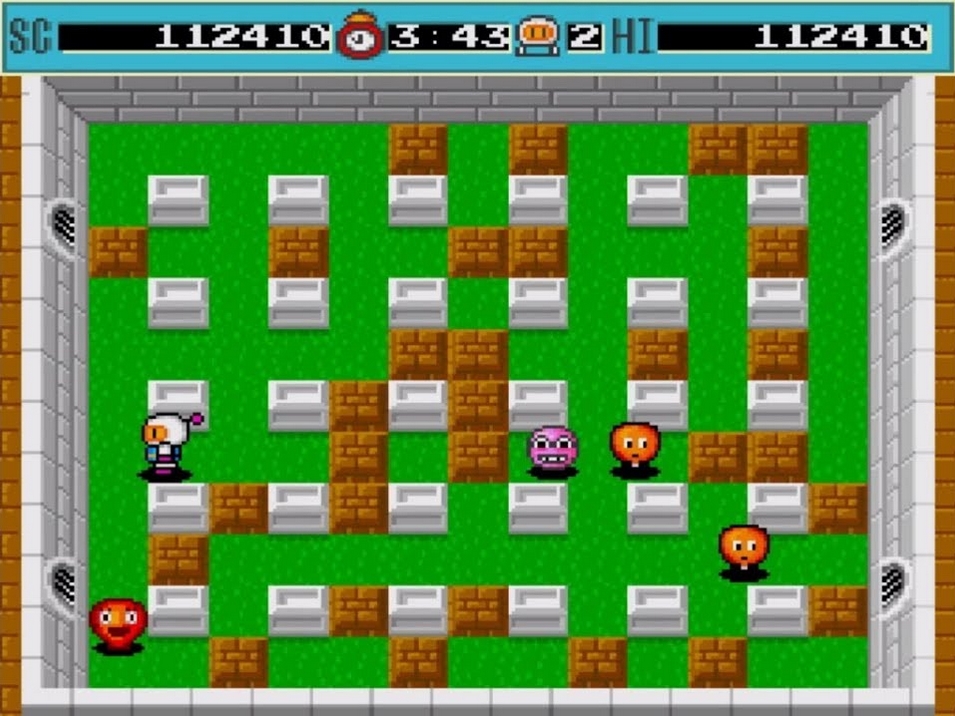 In seventh place, it was bomberman, released in 1990. The game is a reimagining of the first title in the series, following Bomberman Branco on a journey to save Lisa, the daughter of his inventor, Dr. Mitsumori, who was kidnapped by Bomberman Preto.
It has a single mode, with several levels divided into eight worlds filled with enemies that need to be defeated to proceed, and a multiplayer mode with support for up to 5 players.
The title was praised by reviewers for its gameplay and all multiplayer mode, but criticized for its very simple visuals. Your grade is 82.75.
6) Bomber Man World (1992) – 83 [PESQUISA] (Arcadian)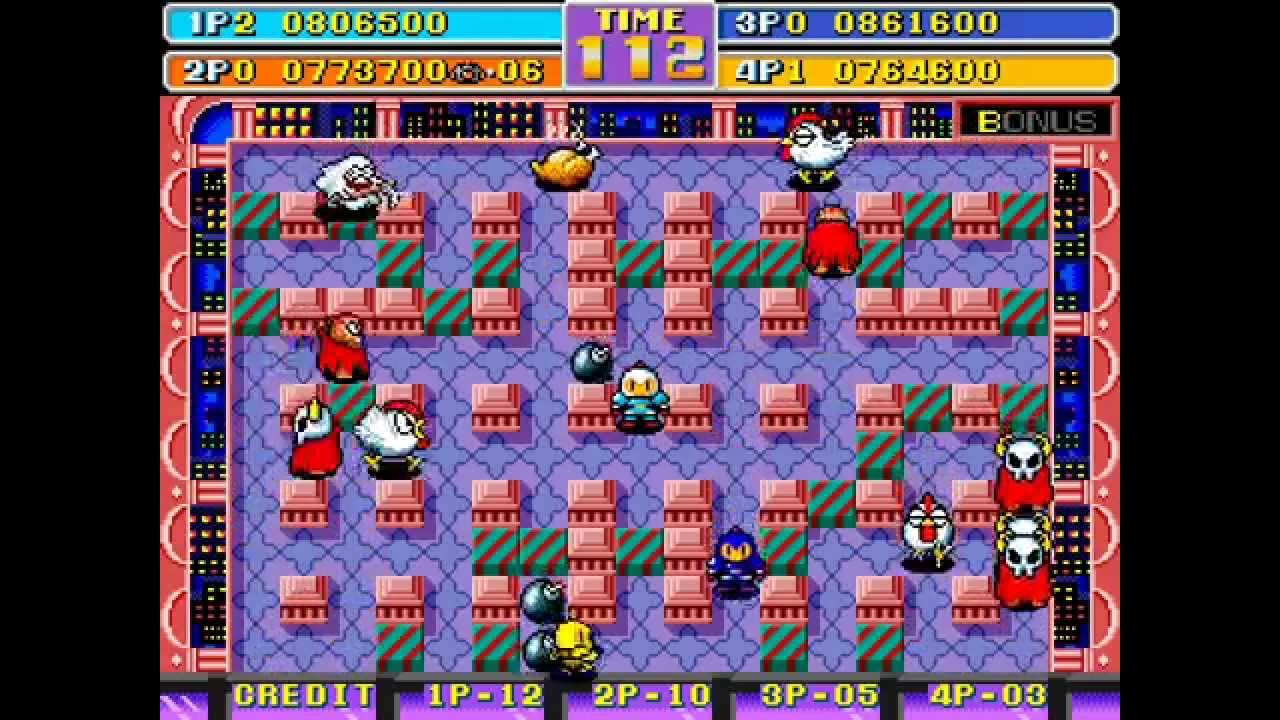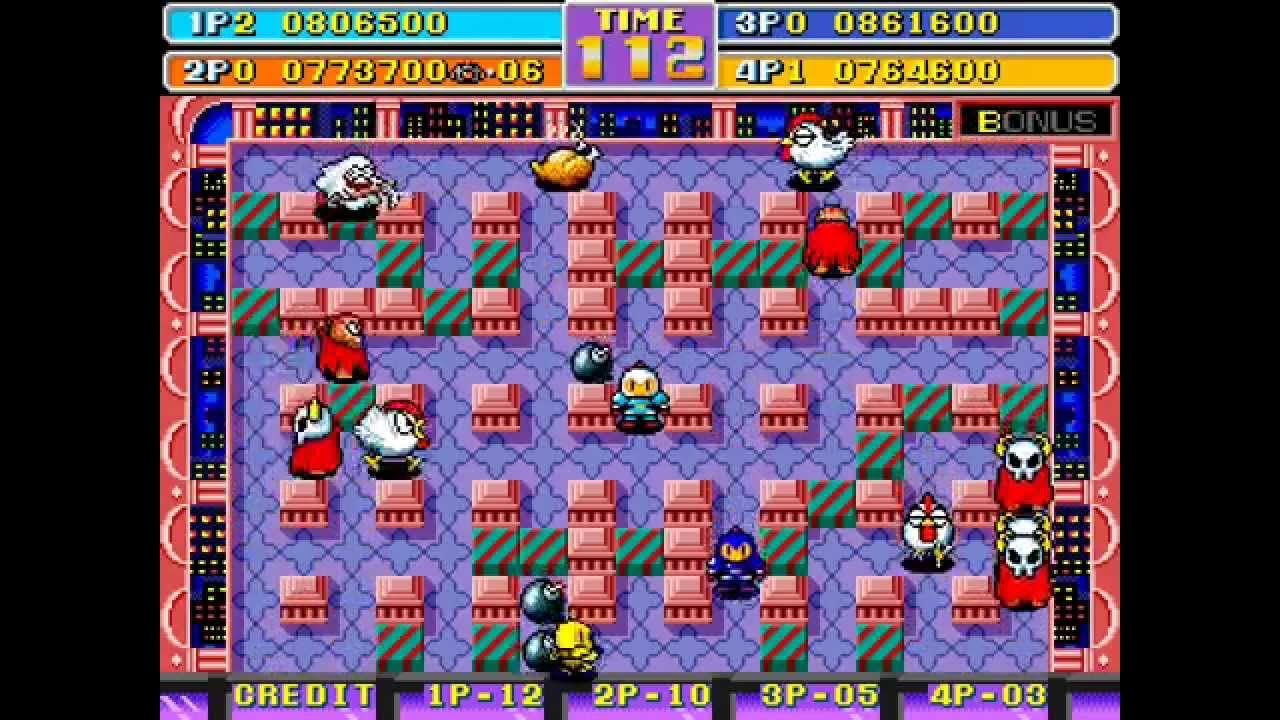 Bomber Man World, released in 1992, was the second title in the series to hit arcades. It has the same gameplay as the previous games in the series, and to reset the title it is necessary to complete all the levels present in the six worlds.
The game received raves mainly for its visuals and gameplay, but some reviewers said it might not be fun for everyone, which lowered its rating to 83.
6) Saturn Bomberman (1996) – 83 (Sega Saturn)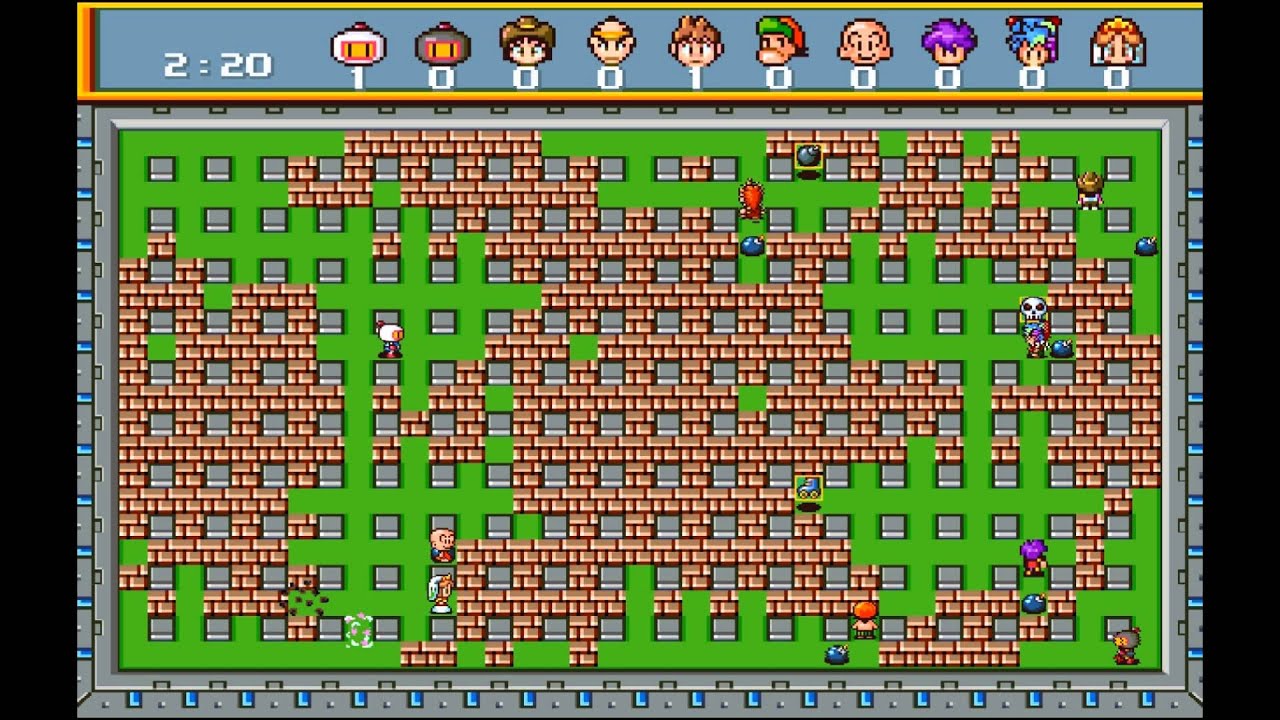 Saturn Bomberman, released in 1996, also ranked sixth. Its story mode can be played in one or two players, requiring you to kill all opponents and destroy the red orbs on the map, known as Zarfs.
Its Battle mode supports up to 10 players using two multitaps, which are hubs of controls for the console. The American version of the title supports Sega Netlink, which allows online games for up to 4 players, two per video game.
The title was highly praised for its gameplay for up to ten people, its accessibility and the various modes present, but criticized for not being as good as previous games, which earned it an 83 mark.
5) Bomberman Max (1999) – 84 (Game Boy Color)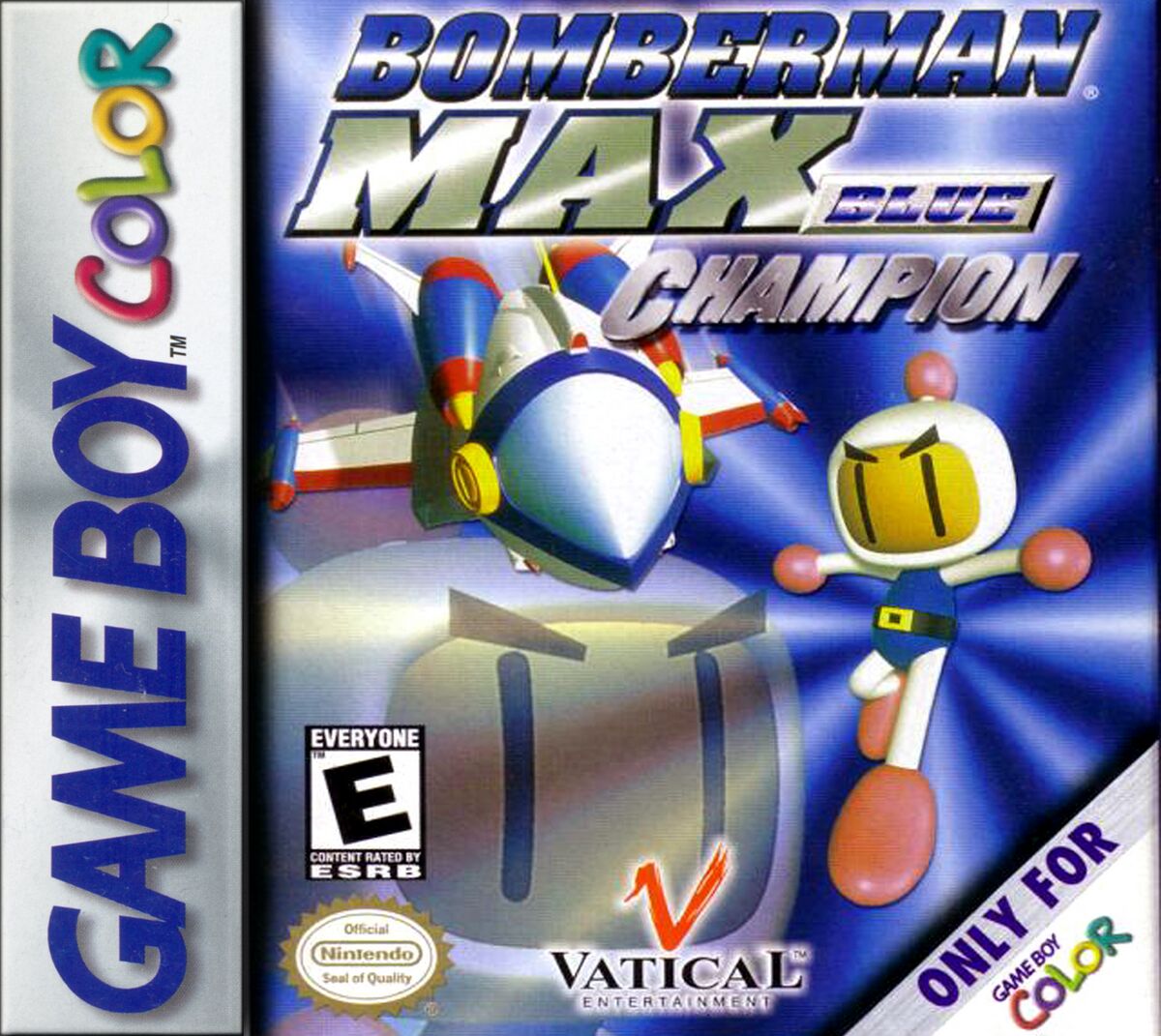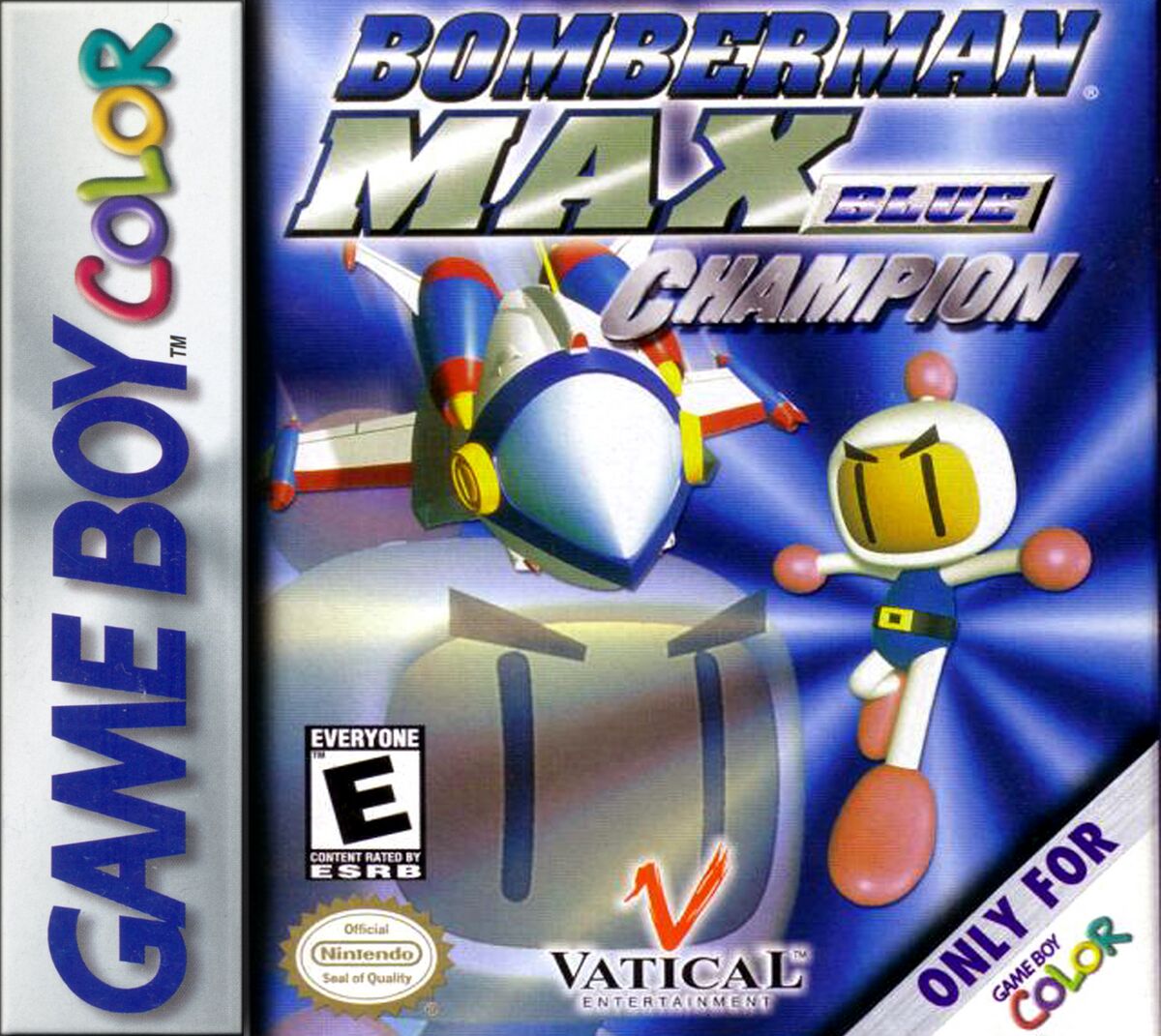 bomberman max, released in 1999, came exclusively to Game Boy Color in two slightly different versions that track Bomberman and Max having to save 5 planets that have been turned into mechanical worlds by an artificial intelligence called Brain.
The title contains 100 different levels, all with the classic gameplay of the series, even with several tasks to be performed. It is the first title to introduce Charaboms, which are similar to Pokémon.
The game was highly praised for its visuals, music, gameplay and performance on Nintendo's handheld console, but criticized for its lack of a multiplayer mode. Your grade is 84.
5) Bomberman Live (2007) – 84 (Xbox 360)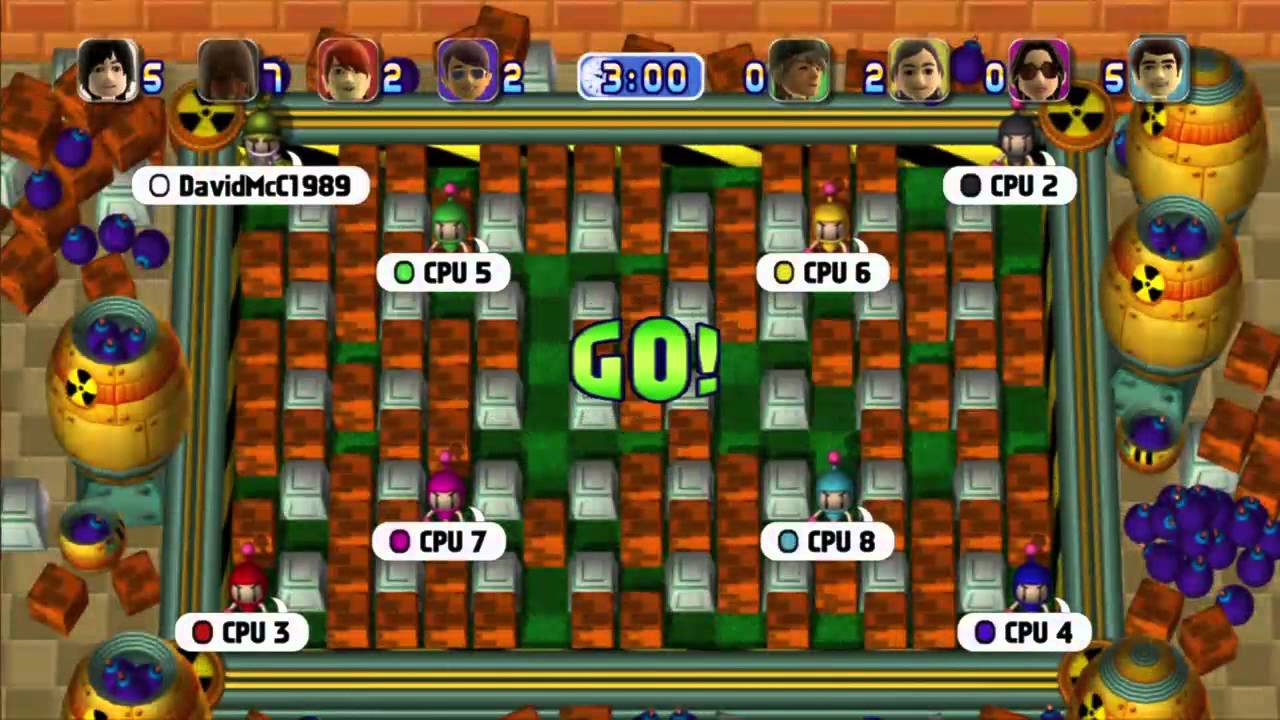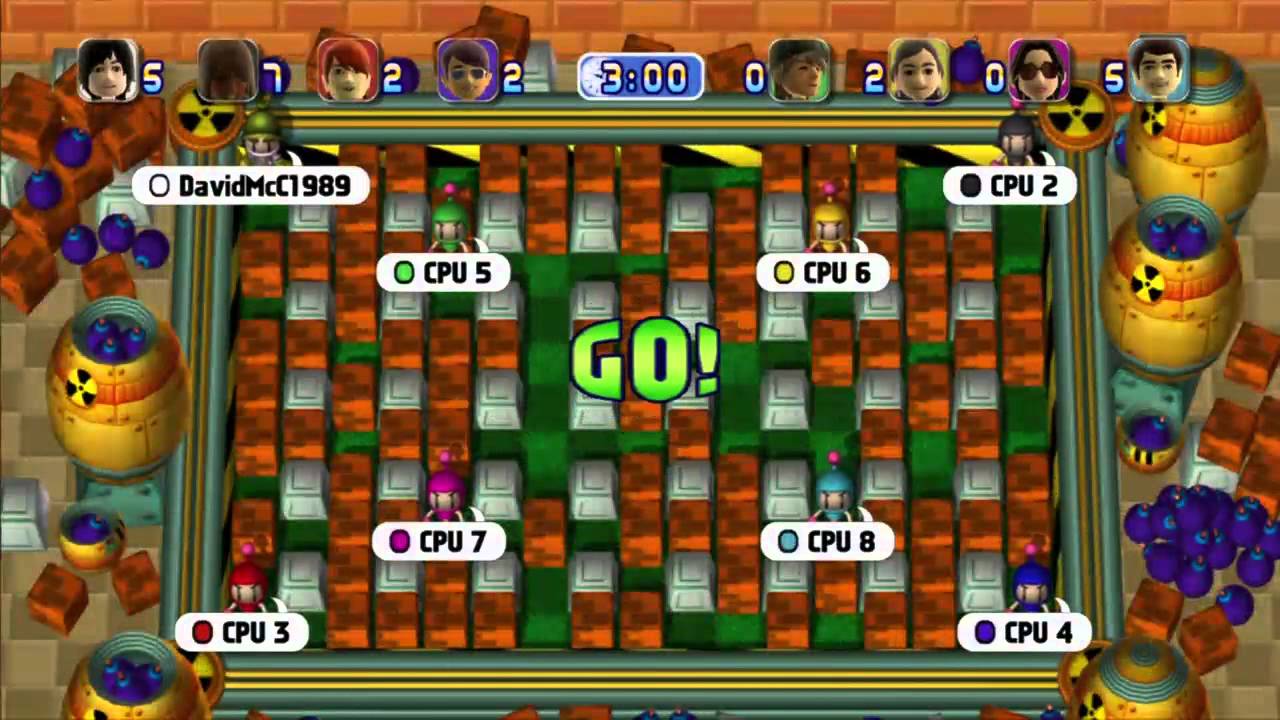 Bomberman Live, released in 2007, also ranked fifth on the list. The game was made available online for the Xbox 360 through Xbox Live Arcade.
It focuses on multiplayer for up to 8 players and features battle and tornado modes, with players facing off in multiple rounds to see which is the last one to survive.
Analysts praised its fun factor, the ability to play online with up to three friends and the great multiplayer options, but criticized for taking no chances and not being as fun to play alone. Your grade is 84.
4) Super Bomberman 4 (1996) – 85 [PESQUISA] (SNES)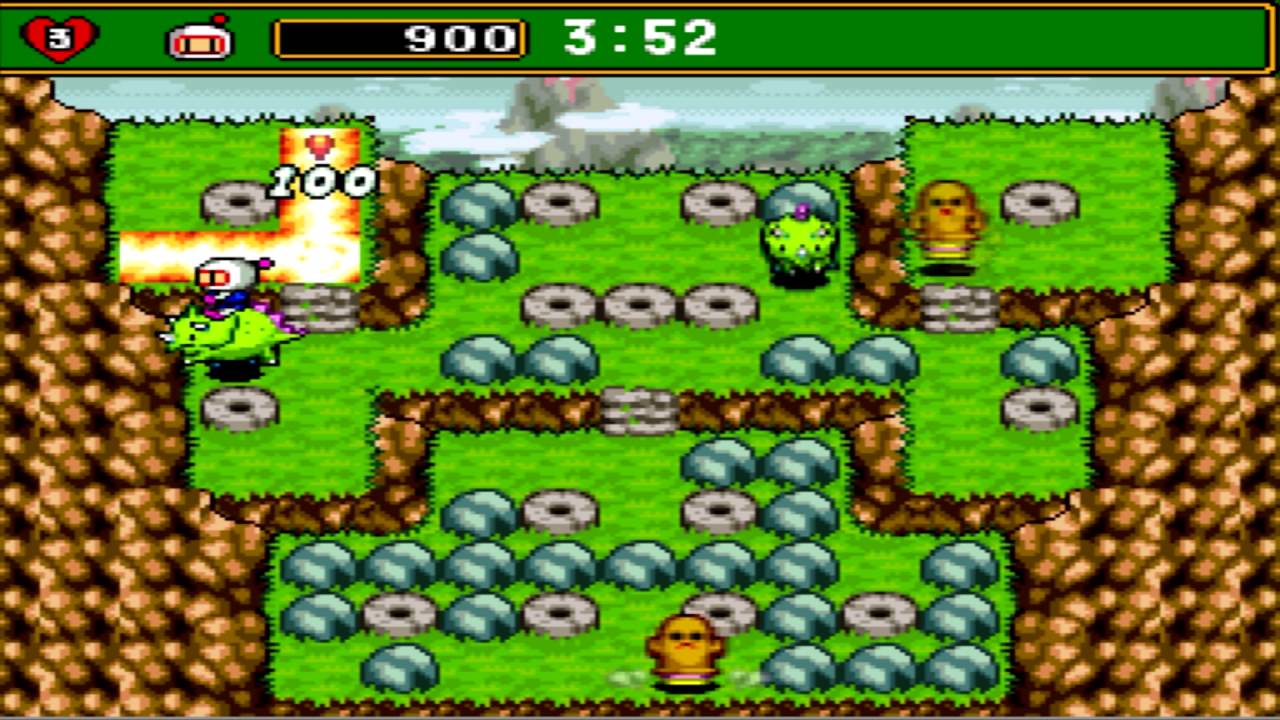 Super Bomberman 4, released in 1996, takes place after the events of Super Bomberman 3, with the Four Bomber Kings and the Great Bomber going after the Black and White Bomberman for revenge.
Its campaign mode puts the player to face a very wide variety of enemies that, when defeated, turn into eggs that can be used by players. Its multiplayer mode has three different modes with support for up to 5 players.
The game was praised for its playability, fun and animations, but criticized for its presentation and sound effects. Your grade is 85.
3) Super Bomberman 5 (1997) – 85.5 [PESQUISA] (SNES)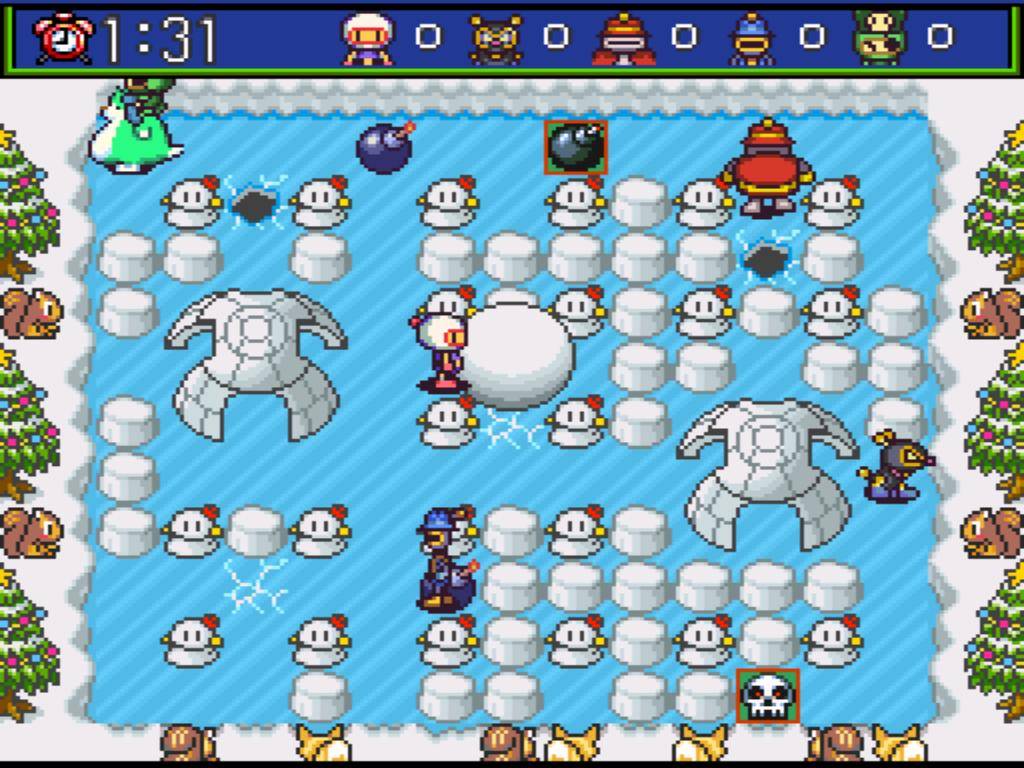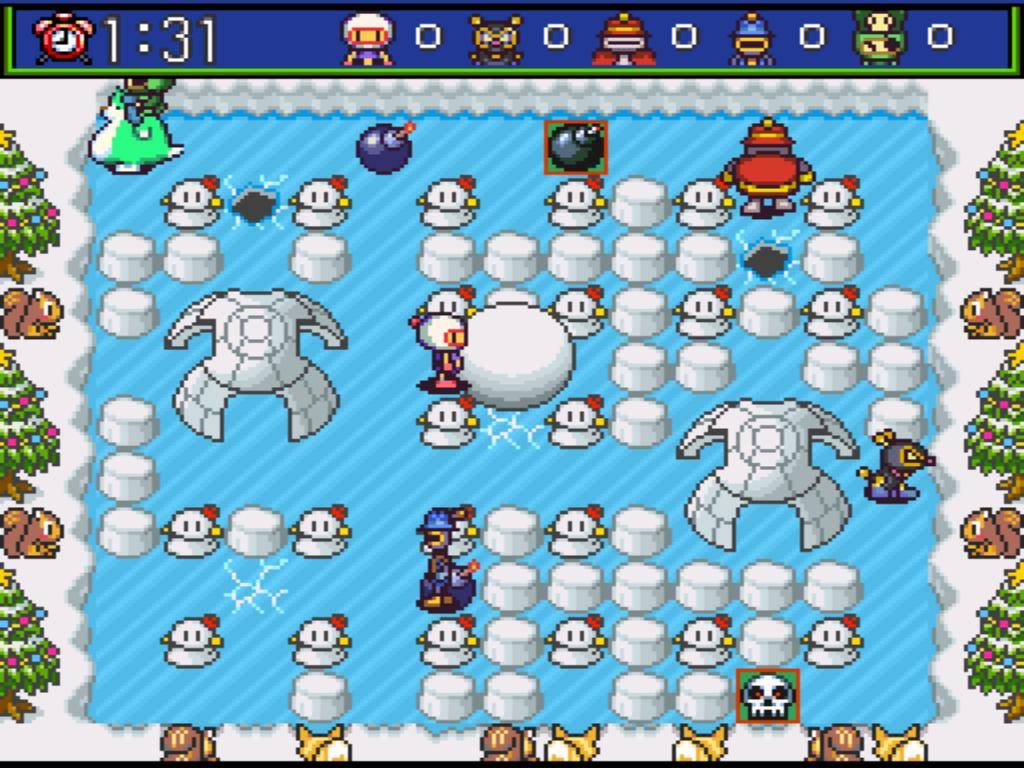 And we got to the podium, starting with Super Bomberman 5, released in 1997. Its story follows the Black and White Bombermans in their quest to avoid the evil plans of Emperor Terrorin. In gameplay, its levels are not linear, with players being able to choose which order to play them.
Multiplayer features nine characters to choose from and over 10 maps to be played in classic series style for up to 5 players at the same time.
It was mainly praised for its graphics and soundtrack, being criticized for its lack of innovation in its gameplay, which earned it 85.5 marks.
2) Bomberman Blast (2008) – 86 (Wii)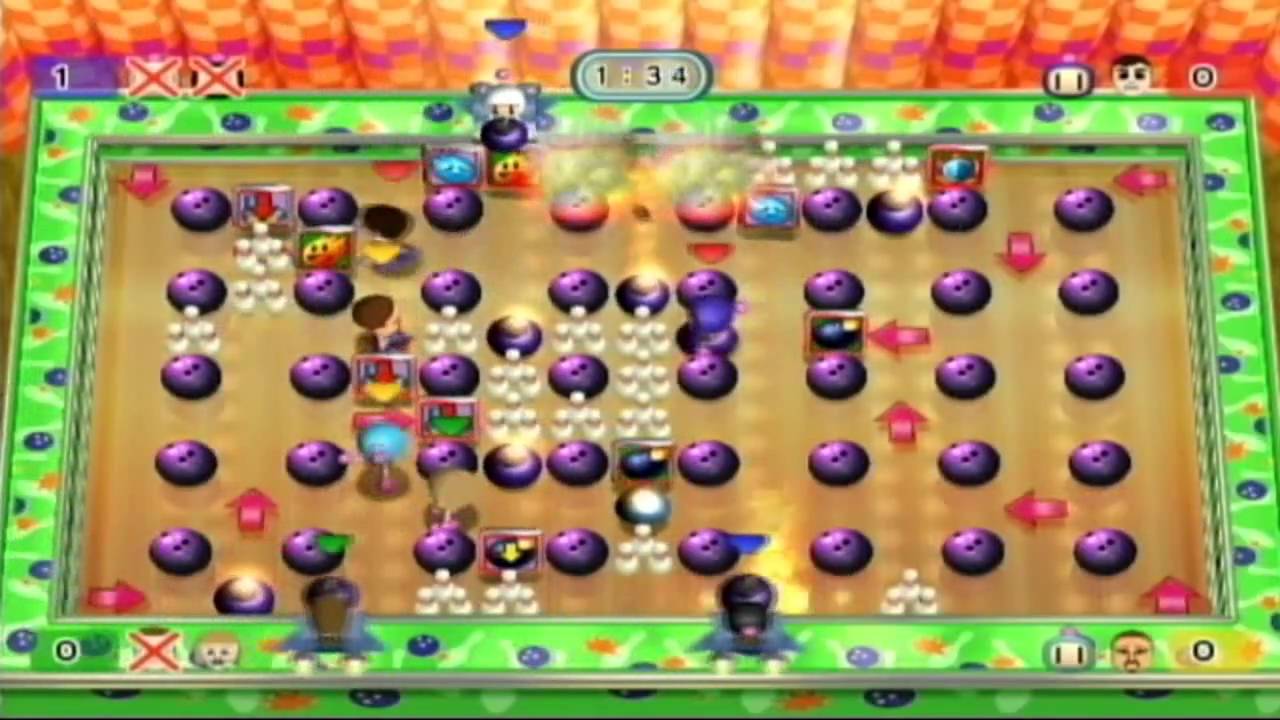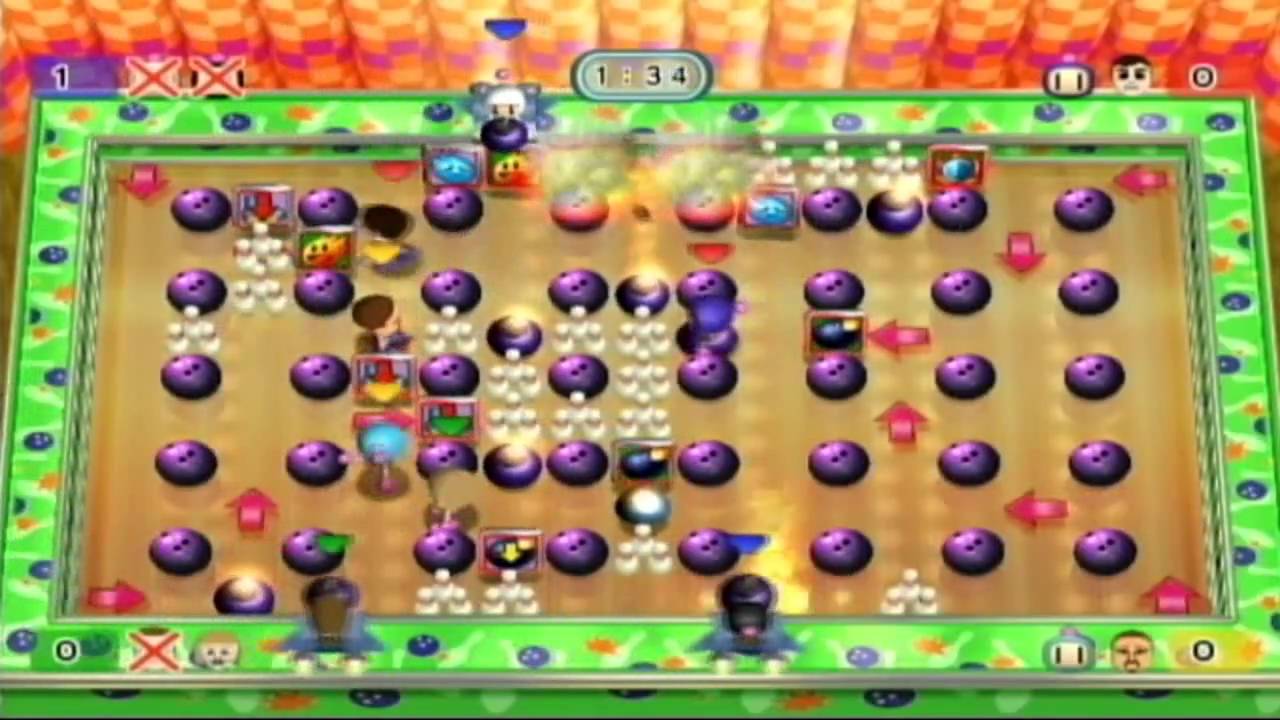 Bomberman Blast was released in 2008 for the Wii through WiiWare, Nintendo's online service for the console. The game's story mode contains 39 stages divided into 5 worlds with 31 unique enemies in total and lots of new items.
Its multiplayer mode supports up to 8 players and it has a world ranking evaluating the performance of players. It has 10 battle maps and emotes that can be made during skirmishes.
The title was highly praised for the great game modes and options available, but criticized for the relatively high price on the Nintendo console. Your grade is 86.
1) Bomberman Tournament (2001) – 88 (Game Boy Advance)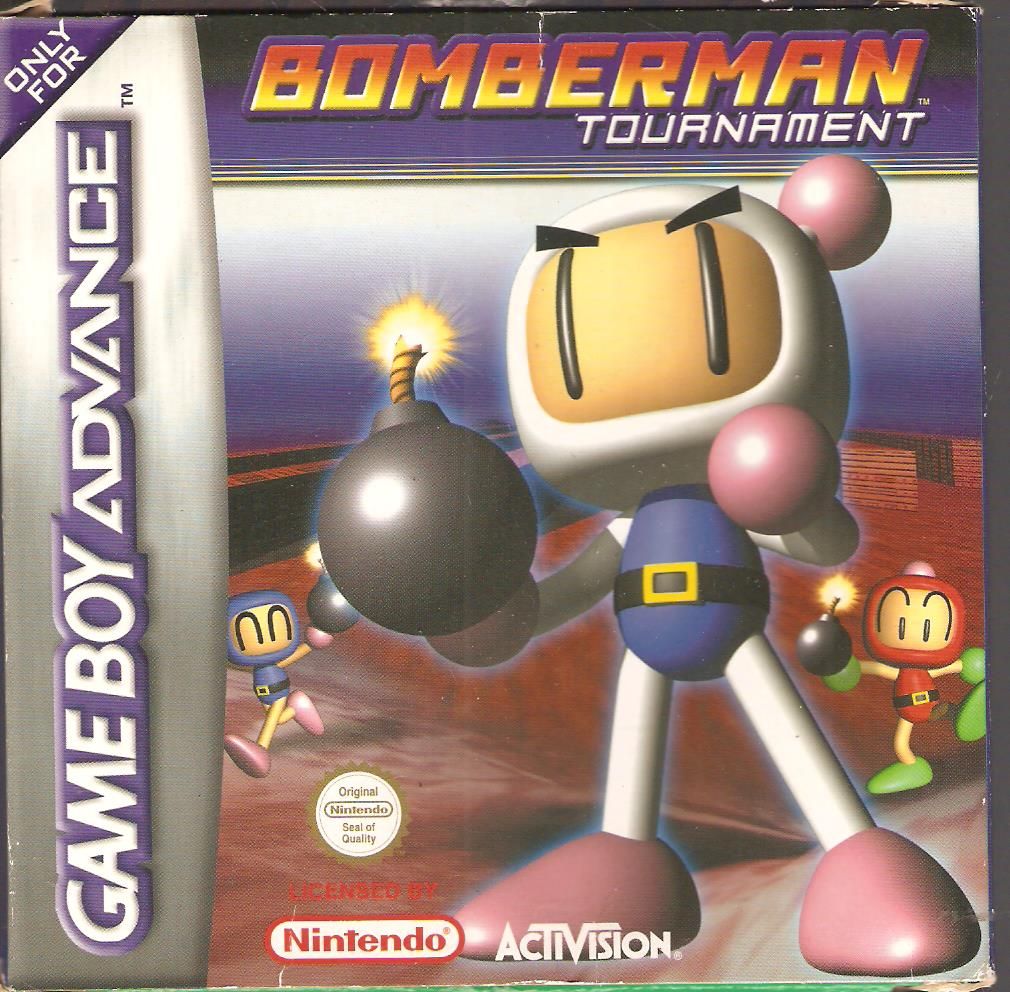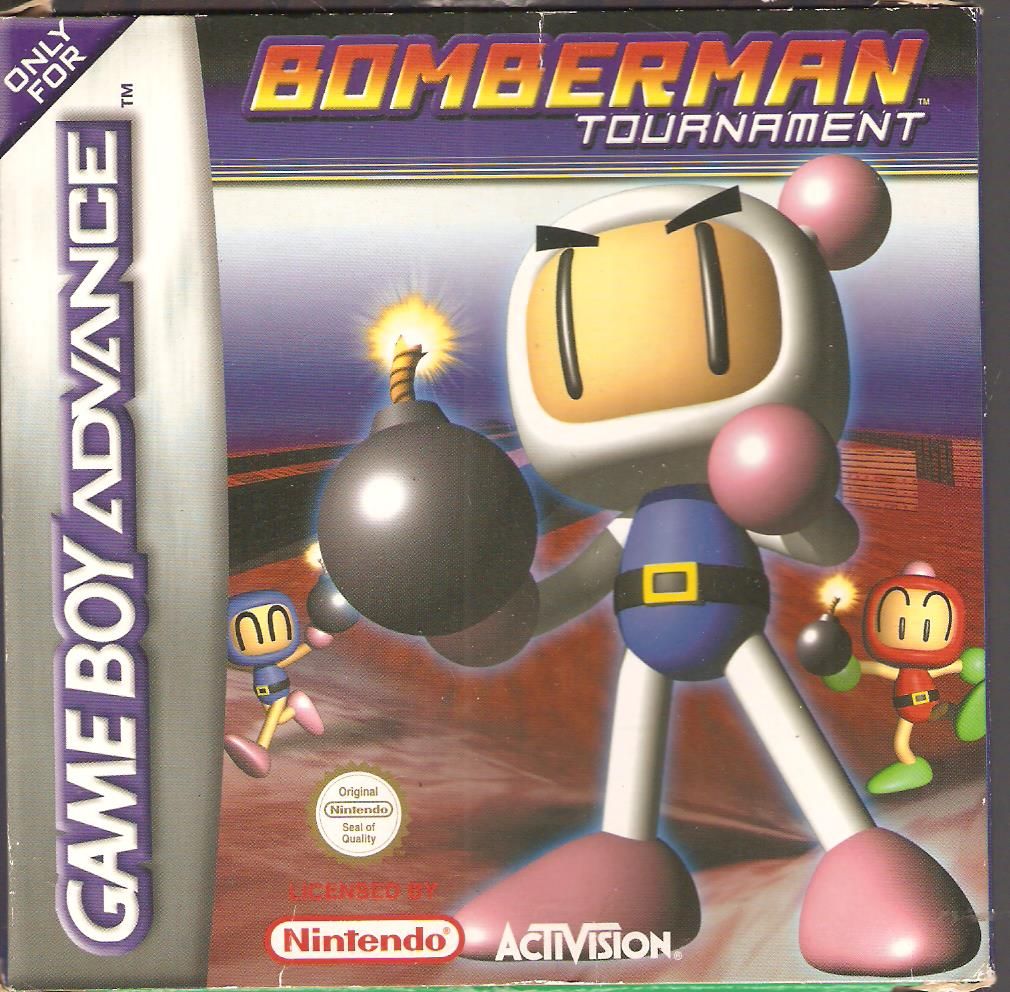 And we got first place with him, Bomberman Tournament, released in 2001 for the Game Boy Advance. The game contains a simpler gameplay than previously released games, focused exactly on the classic form of the series, as in the first games.
Its Tournament mode, unlike other games in the franchise, is an action-adventure, with influences on titles like Zelda and Pokémon, both exclusive to Nintendo.
Bomberman Tournament was highly praised for its extremely addictive gameplay, as well as the first titles in the series. In addition, its Torunament mode and its soundtrack were also highly praised by analysts. Your grade is 88.