Unfortunately, children and teenagers are also subject to serious health problems, such as cardiovascular disease and blood pressure changes such as hypertension and hypotension. According to data from the Brazilian Society of Hypertension, 3.5 million children in the country have high blood pressure. In addition to genetic causes such as heredity, the current lifestyle may be causing these numbers to increase even more.
Parents need to redouble their attention, since, in the world, according to data from the World Health Organization, cardiovascular diseases are the main cause of death: more people die annually from these diseases than from any other cause.
Pressure changes can lead to a host of other illnesses and must be treated carefully in all age groups.Source:  PxHere
Foods with excess sodium, such as ultra-processed foods and those sold in fast food, use of illicit drugs, alcohol abuse have contributed to the development among increasingly younger layers of society, as warned by Dr. Sérgio Timerman, director of the Center for Cardiac Arrest and Resuscitation Science at Incor – Instituto do Coração of Hospital das Clínicas from the Faculty of Medicine of USP, in an interview with the USP newspaper.
Timerman also warned about the hereditary factor: "We must not forget that most of the time the disease is hereditary. Heredity is the children of parents, grandchildren and uncles who already have hypertension and who are most likely to develop it," he said The specialist.
Under pressure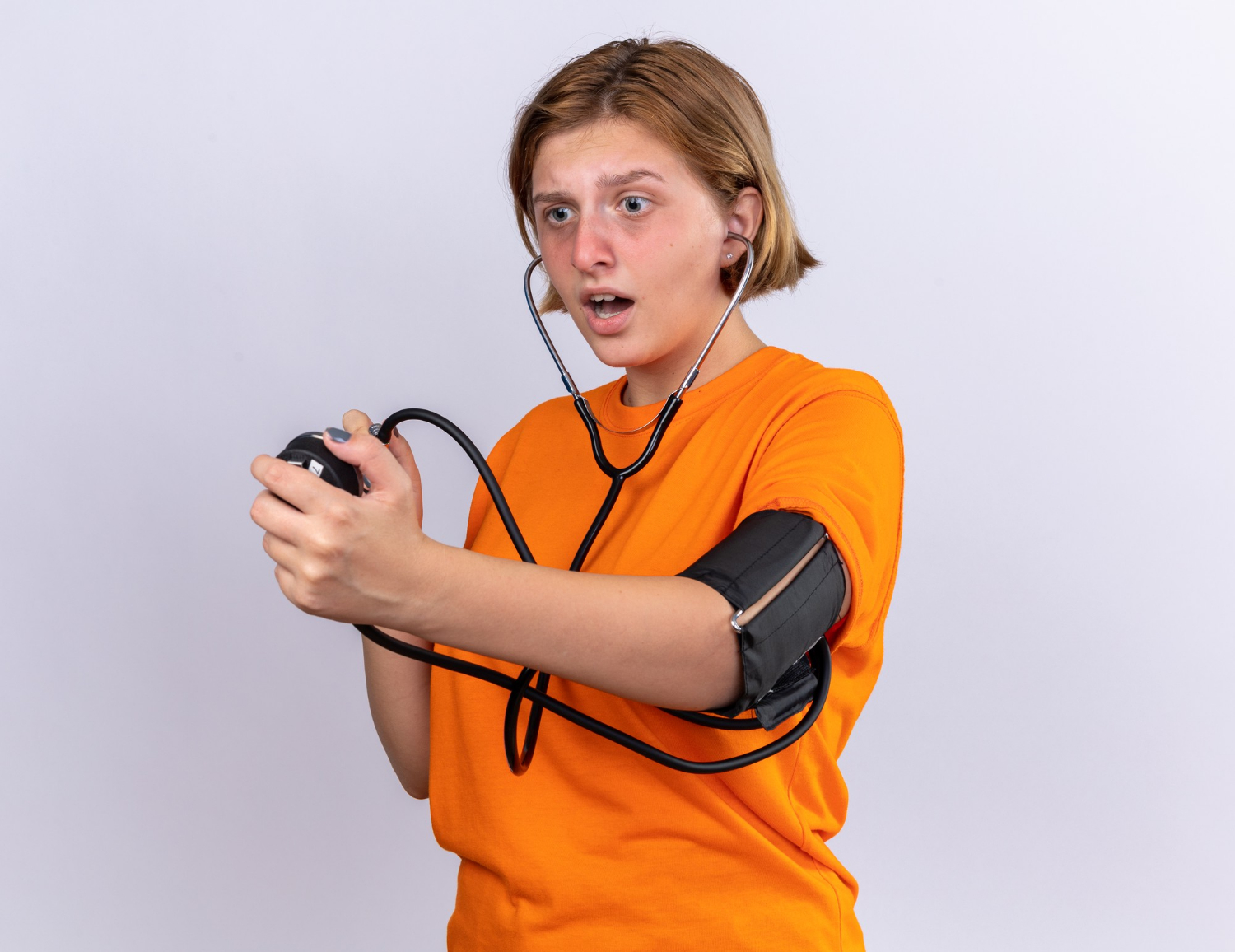 Pressure changes can go unnoticed, special attention is needed in the case of children and adolescents.Source:  Stockking/Freepik
Pressure swing is related to the force with which the heart pumps blood into the circulation, delivering oxygen and nutrients. "Pressure is the force with which blood hits the artery walls of the body," explained the doctor.
"The balance of pressure is quite delicate," Timerman pointed out, and there are two forms of change: hypertension, or high blood pressure, and low blood pressure, called hypotension. Often these changes may not cause symptoms – and for that reason you need to be very careful.
Low pressure
The situation happens when the pressure is below 9 out of 6. The change, according to Timerman, "should be treated for life, accompanied by dietary measures, with changes in habits and lifestyle. Its symptoms can appear when there is dehydration or the ambient temperature is too high, which dilates the arteries, making it necessary to have more force to pump the blood," he explained.
As the main symptoms, the person becomes dizzy, with the feeling that he is going to faint. The doctor also explained that the same happens when the person is lying down and gets up very quickly – and feels dizzy. However, hypotension is not considered a disease, but rather an indication of disease.
High pressure
Unlike hypotension, hypertension is considered a chronic disease. Almost always incurable, it needs treatment to avoid complications. Although simple changes can often contribute to the reversal of the condition, there are many cases in which medication alone can control the disease and prevent complications.
In the case of children, it is not always heredity that causes the problem. "Childhood obesity is a factor directly related to the problem. Some young patients may have a secondary cause, such as a narrowing of the kidney artery, narrowing of the aorta, and some metabolic changes such as sleep apnea and small benign tumors. Once these problems are treated, it is possible to reverse secondary hypertension," said Timerman.
If hypertension is not properly controlled, it can cause major problems such as a heart attack, stroke and kidney problems – which often lead to other complications. For this reason, detecting the problem early and keeping the disease under control are essential factors to keep your health up to date – in all age groups.