With the arrival of the covid-19 pandemic, Google radically transformed its Google Meet video calling platform. In just a few months, it became one of the main alternatives for teachers of distance classes, corporate meetings, events or simple casual conversations with friends and relatives.
But the service can still improve — and you can choose which features to add yourself to make your conferences more complete or even more fun.
With the use of some Google Chrome browser extensions, it is possible to increase your productivity and optimize these encounters. Below, check out some of these options.
Extensions for Google Meet
1. Meeting notes – Metric
Metric is an extension originally built for Google Calendar, but it also works in conjunction with Google Meet.
Metric and the built-in notepad.Source:  Google
With this tool, you get a notebook on the right side of the browser, without disturbing the meeting window or needing another computer program. On the blank screen, you can write minutes, quick reminders, or schedule meetings from your calendar. If other callers have the app installed, they can collaborate on more content in the same window.
2. Attendance for Google Meet
This extension is aimed at teachers. Attendance is a kind of automatic, virtual call list that registers everyone present in a videoconference.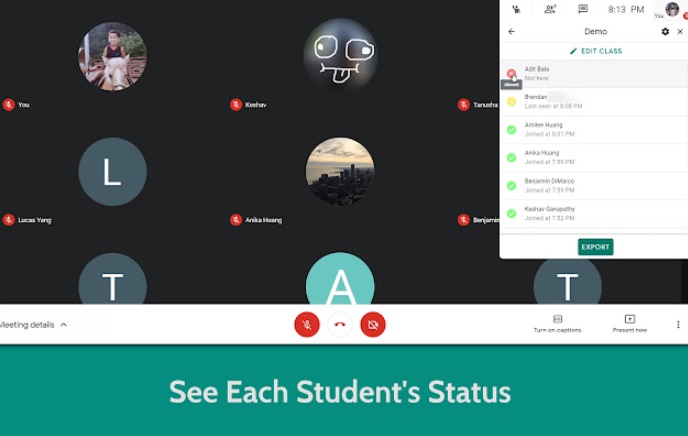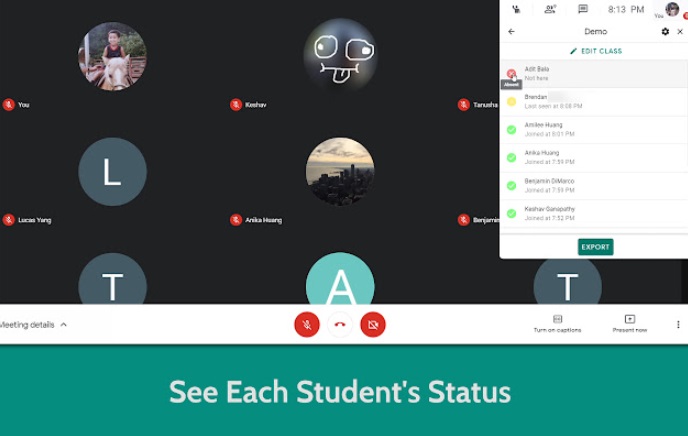 The attendance list is based on a teacher setting.Source:  Google
In addition to displaying participants in an organized way and based on a teacher's pre-registration, to count even those absent, the extension can be converted to an Excel spreadsheet that facilitates the control of class attendance.
3. Otter.ai
Ideal for meetings, Otter.ai is a real-time transcription engine based on an closed captions.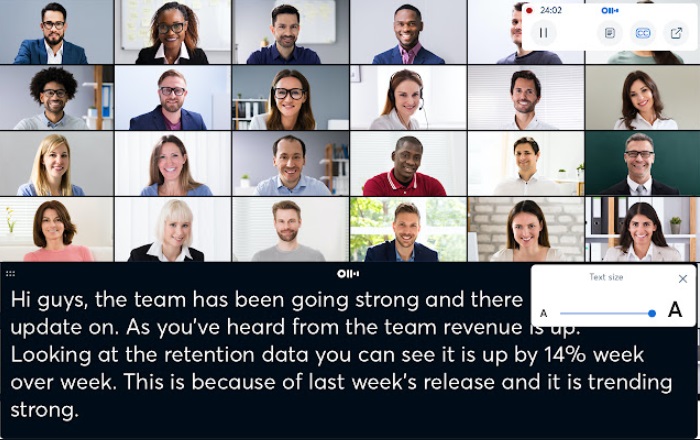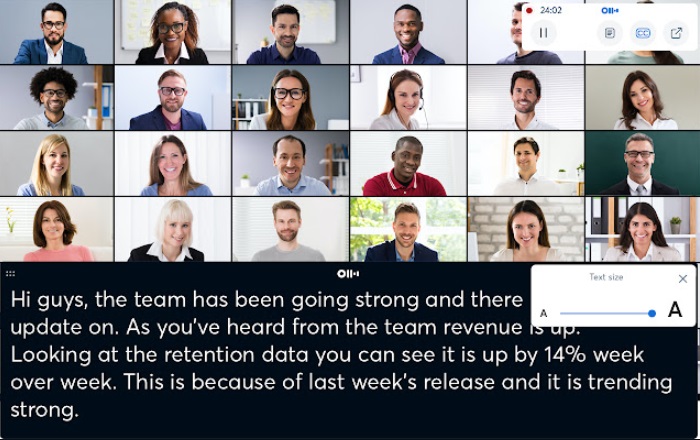 Otter.ai turns audio to text on the fly.Source:  Google
In this way, everything spoken in meetings is converted to text—both to keep all decisions recorded and to help anyone who is currently muted, hearing impaired, or missed the original conference. Otter.ai is also available for another video conferencing service, Zoom.
4. Google Meet Enhancement Suite
This extension gives dozens of "superpowers" to a video call participant and is considered mandatory by many people who have made Google Meet conferences a routine.
Shortcuts involve a button to turn the microphone on and off, quick entry and exit from meetings, and interface settings that display participants on the screen. Google Meet Enhancement Suite is available in a free version with several commands, but the Pro version has even more features.
5. RPG Meet Dice Multiplayer
Anyone who uses Google Meet for remote roleplaying sessions can play the dice individually, each one in their home. However, there is a mechanism that is more transparent, easier and does not require all participants to have the equipment at home.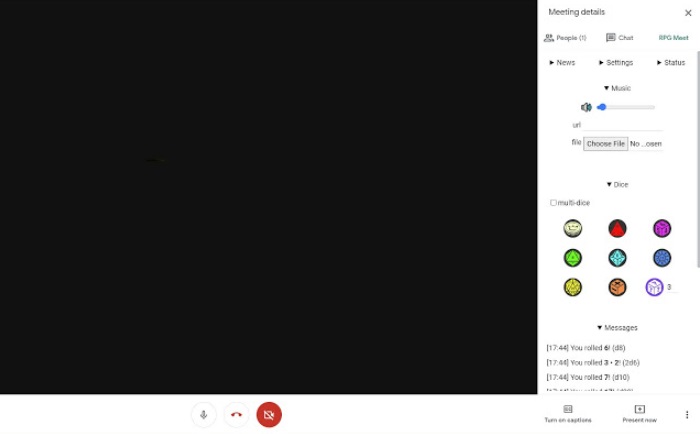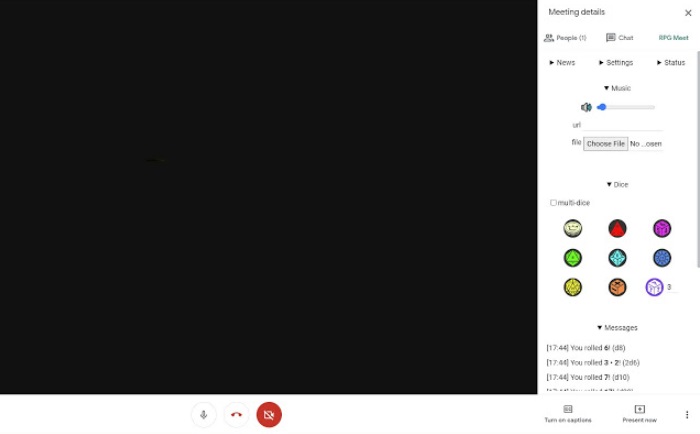 The extension brings a variety of data for the most diverse situations.Source:  Google
It's the RPG Meet Dice Multiplayer extension, a multi-faced dice set that records results and even sounds the same as real items.
6. Google Meet Breakout Rooms
This extension is important for workgroups and classes that require class divisions to complete a task. Google Meet Breakout Rooms allows you to "break" a video conference into several small calls with participants split between them — each with its own name and address, and the administrator has the power to check all the rooms in progress.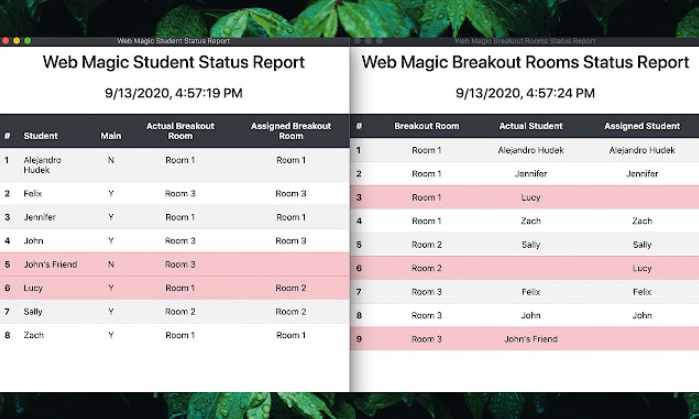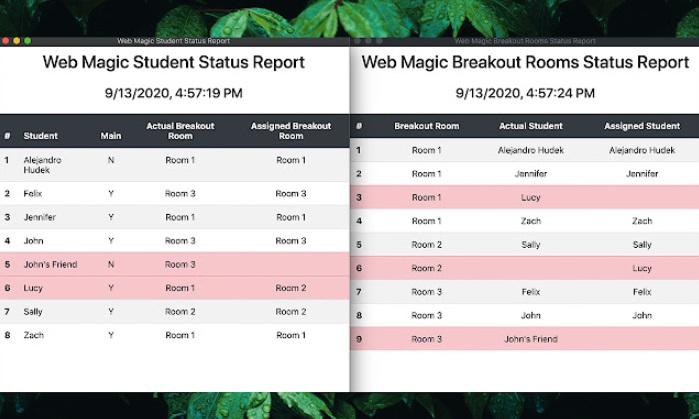 the calling host sees information from all rooms.Source:  Google
It can also be used to create a room for a virtual coffee break, for example, leaving the main conference only for professional moments.
7. Tactiq
The Tactiq extension also makes real-time audio-to-text transcripts of everything spoken in the meeting.
However, it goes even further thanks to an additional function: to help you organize this file even recognizing each person who speaks, in addition to allowing highlighting with emojis and different colors to separate the most important points of a conversation. In addition, the tool saves the created file directly to Google Drive, which makes it easy to add and store.
8. Reactions for Google Meet
Do you know when you want to comment on something, but prefer not to get in the way of whoever is speaking in the meeting? There is also the case of someone who is presenting something and needs answers, but cannot access the chat text messages.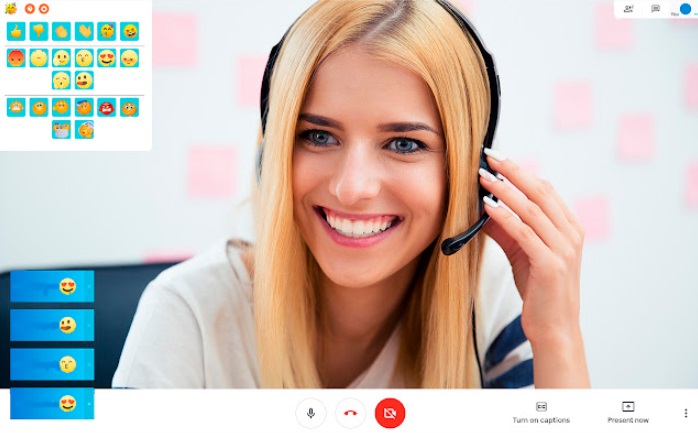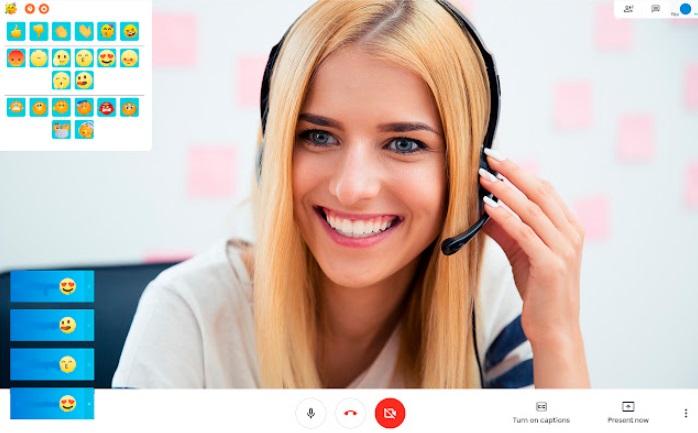 The Reactions for Google Meet emoji keyboard.Source:  Reactions for Google Meet
For these cases, Reactions for Google Meet can be a good solution. If the entire room has the extension installed, you can use a set of emojis to react in real time to meeting content, without using just a few mouse clicks. The "faces" appear on screen, even for those making a presentation.
9. Google Meet Grid View
The Google Meet Grid View extension does a very simple trick, but it is also very useful and requested by the community. With a button in the upper right corner, it is possible to show all participants of a video call at once and with the same screen size.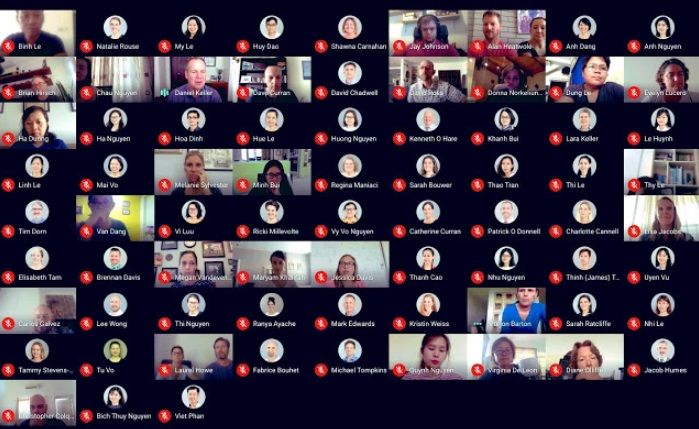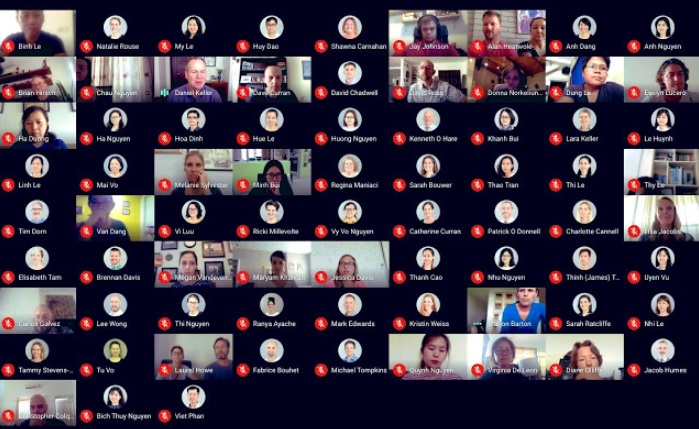 A view of all participants on the screen.Source:  Google
This prevents some people from being in larger spaces or from not viewing the entire conversation in the browser — something useful for meetings and classes, for example. In the settings, you can even activate a visual effect that highlights who is currently speaking.