This Thursday (20th), the World Accessibility Awareness Day is remembered. In reference to the date and to increase inclusion, companies like Apple, Google and Facebook announced new features and accessibility manuals for their services.
In the case of Apple, new features were shown to users with motor, visual, hearing and cognitive disabilities. For users with reduced mobility, the Apple Watch will receive a version of AssistiveTouch, which is already present on devices such as the iPhone.
The tool allows for gesture navigation and will be launched on the smart watch along with a software update later this year.
The giant also revealed the launch of SignTime (a tool that allows contact with AppleCare and customer service through sign language); background sounds to avoid distractions; customization of specific text for each application, for people with color blindness and new emojis that represent people who use oxygen tubes, cochlear implants and helmets.
In the case of the iPad, it will support eye tracking, which will make it possible to use the tablet with your eyes only. With technology, a pointer follows the movement of the eyes and a prolonged look works like a click.
Google
Google recalled that Maps has tools that indicate whether a location has tables, bathrooms, seats, elevators and accessible entrances for wheelchair users, for example. To increase the scope, the company launched an attribute with a sound system that indicates places like cinemas and libraries that have systems compatible with hearing aids.
Among the features offered by the company is Live Transcribe, which allows people who are deaf or hard of hearing to chat using just an Android phone; Live Caption, which automatically captions videos, podcasts and audio messages, and TalkBack, which uses spoken feedback to read notifications, apps and more aloud.
Finally, the company also launched a guide to help people include accessibility items when writing a review or review about an establishment.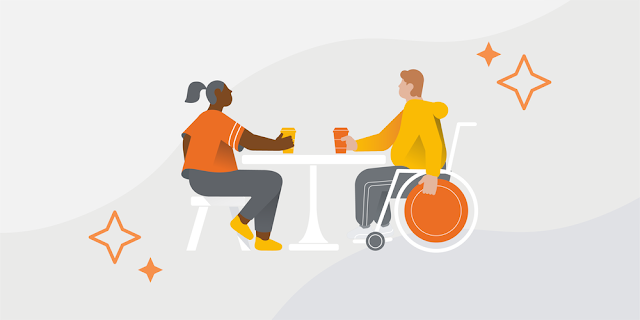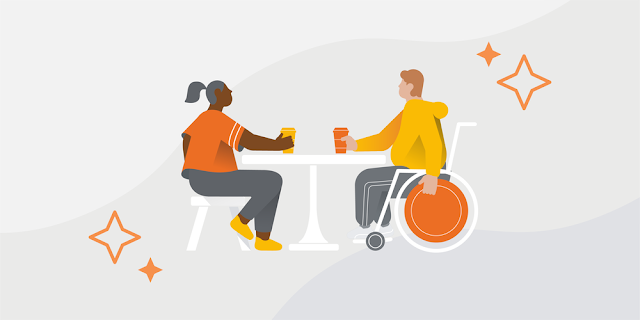 Indian guide Tushar Suradkar created a system to ensure that people remember which aspects can be observed. They are: tactile floor for visually impaired people, access by ramps, entrance, bathrooms, parking and elevators for wheelchair users.
"I have had low vision since childhood," explained Suradkar. "Therefore, I know that places we go to on a daily basis, such as hospitals, bus stops, banks and commercial buildings, need to be more accessible for people with vision problems", he added.
Facebook
Facebook has already prepared a special guide with tips on how people can make their publications more accessible on social networks. "According to the United Nations, there are about one billion people in the world with some type of disability, so it is important that, when posting, they are also considered," the company said in a statement.
Therefore, if you want to make your publications more accessible to people with disabilities, the platform highlights the following suggestions:
Language: simple and short sentences make reading easier for people with cognitive and learning difficulties.
Emojis: did you know that each emoji has a corresponding text description spoken by screen readers for the blind? Therefore, it is better to use them than to create emoticons using text (like ¯ _ (?) _ / ¯), which can be more difficult to identify.
Colors: Place the text on a solid or contrasting background and increase the contrast between the text and the background to make it easier to read.
Photos: Facebook and Instagram have Automatic Alt Text (AAT), a technology that uses AI to generate automatic image description. You can also add a description to the caption for each photo posted. The simpler the better.
Animated gifs: choose GIFs that do not blink more than three times per second and run for less than 5 seconds because images with strong patterns, such as strobes, flickering, blinking and flash, can even cause seizures in some people.
Video: Include captions or a transcript in your videos. Without them, your video will exclude deaf or hard of hearing people. It is possible to use the automatic captioning feature for Facebook Live videos.