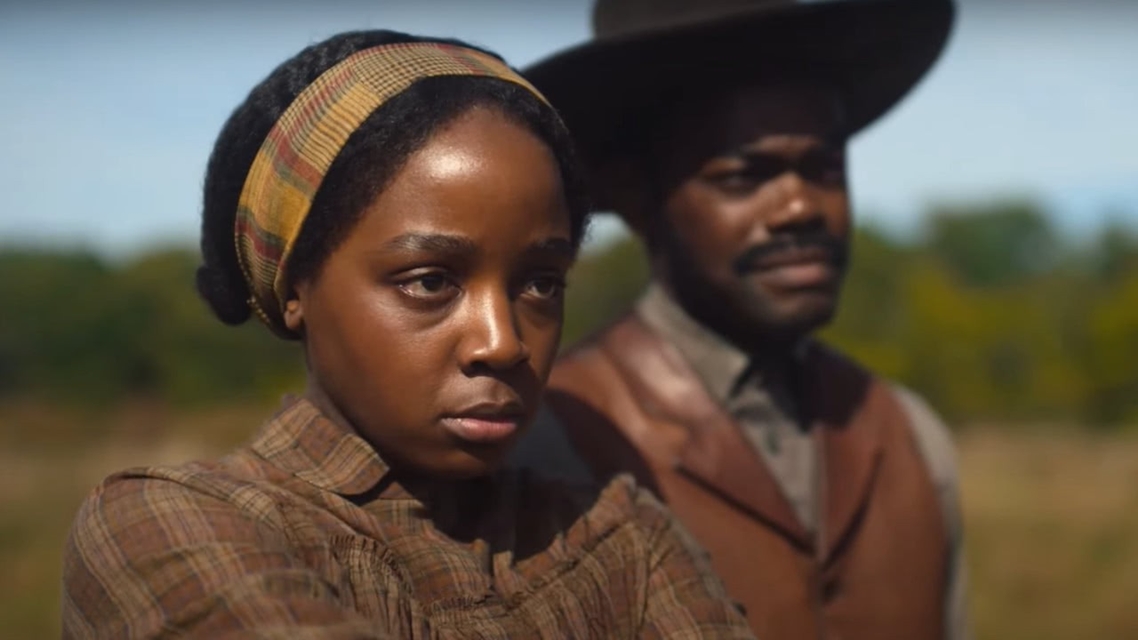 Looking for the May 2021 releases on Amazon Prime Video?
THE Amazon officially announced the new content premiering on Prime Video in Brazil this month, available online via streaming or offline via download. Prime members will be able to check out exclusive content, such as documentaries The Boy From Medellín and P! NK: All I Know So Far, and the series The Underground Railroad (Season 1) and Panic (Season 1).
In view of the current pandemic situation and focused on the health and safety of those who work with dubbing, some audio options will not be available.
Titles and opening dates may be changed by the company without prior notice.
Amazon Prime Video launches in May 2021
Titles already available on the service
What Drives Us follows the young bands RadKey and Starcrawler, who are gradually conquering their space, while telling stories of the greatest artists in the music industry, recalling the adventures, as well as the insanity and chaos of life on the road. The film shows what it takes to turn a van into a home and how the tricks of this life have been passed down for decades.
Series and films premiering in May on Amazon Prime Video
May 1st
When Anna Wyncomb (Malin Akerman) is introduced to an all-female underground fighting club with the aim of ending the mess that has turned her life around, she discovers that she is much more connected to the club's history than she could have ever imagined.
MIB: Men in Black – International
After a revealing encounter with an extraterrestrial being, the newest recruit from the secret MIB organization, Agent M (Tessa Thompson), finds herself under the wings of heroic Agent H (Chris Hemsworth) in London, when a mutant pair of intergalactic assassins executes an alien aristocrat. Now, with a devastating super weapon of mass destruction hidden somewhere on Earth, the Men in Black will leave no stone unturned to recover it. However, heavy clouds of mistrust and a scent of betrayal envelop the once incorruptible agency.
May 6
Young, intense and authentic, Dani (Débora Falabella) just wants a normal life. However, since she was a child, she has been out of step with her world. While enchanting everyone with the gift that makes her a brilliant writer, she tries to control her fears and constant bouts of anxiety as best she can.
May 7th
From Oscar-nominated director and Emmy winner Matthew Heineman (Cartel Land, City of Ghosts, A Personal War), comes an incredibly intimate portrait of one of the greatest international music stars of our time. The Boy From Medellín accompanies J Balvin as he prepares for the most important performance of his career – a packed concert at a stadium in his hometown, Medellín, Colombia. As the performance approaches, however, the streets explode with increasing political unrest, forcing the Latin Grammy-winning musician to fight, with his responsibility as an artist, for his country and his legion of fans around the world. As the public pressure of the show intensifies, Balvin, behind the scenes, also continues to deal with the anxiety and depression that has plagued him for years. Filmed entirely in the dramatic week leading up to the show, The Boy From Medellín it gives us unprecedented access to the "Prince of Reggaeton" and provides an engaging look at one of the most important and exciting moments of his life.
May 8
Pets – The Secret Life of Pets 2
Max faces some major changes after his owner, Katie, marries and becomes a mother. On a family trip to the countryside, Max meets a farm dog named Rooster and they both try to overcome their fears. Meanwhile, Gidget tries to rescue Max's favorite toy from an apartment full of cats, and Snowball begins his quest to free a white tiger named Hu from a circus.
May 14
The Underground Railroad (Season 1)
From Oscar winner Barry Jenkins and based on Colson Whitehead's Pulitzer Prize-winning novel, The Underground Railroad narrates the desperate attempt by slave Cora Randall (Thuso Mbedu) for freedom in the southern USA, before the Civil War. After escaping from a farm in Georgia to a supposed underground railroad, Cora does not discover a mere metaphor, but a real railroad full of engineers and drivers, and a secret network of underground tracks and tunnels. Along her journey, Cora is chased by Arnold Ridgeway (Joel Edgerton), a bounty hunter who is determined to take her back to the plantation she escaped from; especially since her mother, Mabel (Sheila Atim), is the only one he never managed to catch. While traveling from state to state, Cora faces the legacy of the mother who left her behind and wages her own struggle to have a life she never thought possible.
May 21
The production follows the singer P! NK on her 2019 world tour, "Beautiful Trauma", which broke records in her career. The documentary invites the audience to join the backstage of the tour, while P! NK tries to balance different tasks like being a mother, wife, boss and artist. Merging scenes recorded on the road, backstage interviews and personal material, director Michael Gracey (The Greatest Showman) offers a glimpse behind the curtain of the circus she calls life.
May 28
The history of Panic takes place in a small town in the state of Texas, in the United States, where every summer students in their final year of high school participate in a series of challenges and the winner wins a prize – something they believe to be the only chance for them to have a chance. better life and escape the circumstances where they live. But that year the rules changed: the amount of prize money is greater, and the game has become even more dangerous. Players will face their biggest and darkest fears face to face, and will be forced to decide how much they are willing to take risks to win.
Productions arriving on Prime Video Channels channels in May
Paramount +
May 1st
The Astronauts (Season 1)
A spacecraft must be launched to investigate an asteroid that is going to pass close to Earth, when a group of children infiltrates the empty spaceship and accidentally launches into space. Armed only with their intelligence and friendship, they embark on an adventure to return home.
may 2nd
The Tale of the Maid (Season 4)
A religion-based autocracy took control of most of the United States, renaming the country as Gilead. In this country, women are second-class citizens. Anyone who tries to escape is punished. One such person is June, who is captured while trying to escape with her husband and son and is sentenced to be a servant, giving birth to the children of government officials. As a maid, June was renamed Offred. This is her story.
Starzplay
may 2nd
The Girlfriend Experience (Season 3)
Based on the 2009 eponymous film by Steven Soderbergh, this anthological series takes place in Washington DC in the days leading up to the presidential election and is centered on a sophisticated New York escort, Christine (Riley Keough), who offers clients "the girlfriend experience ", While leading a double life as a young lawyer in training.
MGM
May 1st
Lara Croft (Alicia Vikander) is the independent daughter of eccentric adventurer Lord Richard Croft (Dominic West), who disappeared when she was just a teenager. Now a 21-year-old with no real focus or purpose, Lara rides a bicycle through the chaotic streets of trendy East London as a delivery girl, barely able to pay her rent, and goes to university, rarely going to class. Determined to make her own way, she refuses to take over her father's global empire with the same firmness as she rejects the idea that he really is gone. Advised to face the facts and move on after seven years without him, she fails to understand what drives her to finally solve the puzzle of her mysterious death. Going explicitly against her final wishes, Lara leaves everything she knows behind in search of her father's last known destination: a legendary tomb on a mythical island that must be somewhere off the coast of Japan. But her mission will not be easy; just getting to the island will be extremely tricky. Against all odds and armed only with his sharp mind, blind faith and inherently stubborn spirit, he must learn to go beyond his limits while traveling into the unknown.