The British brand Game has put up for sale several thousand PlayStation 5. One dealer has successfully validated his basket more than 2,000 times with a console. And this thanks to the use of a bot. Worse, he brags about his feat on social media. Faced with the discontent of customers, the brand announces that it is opening an investigation so that its general conditions of sale are respected.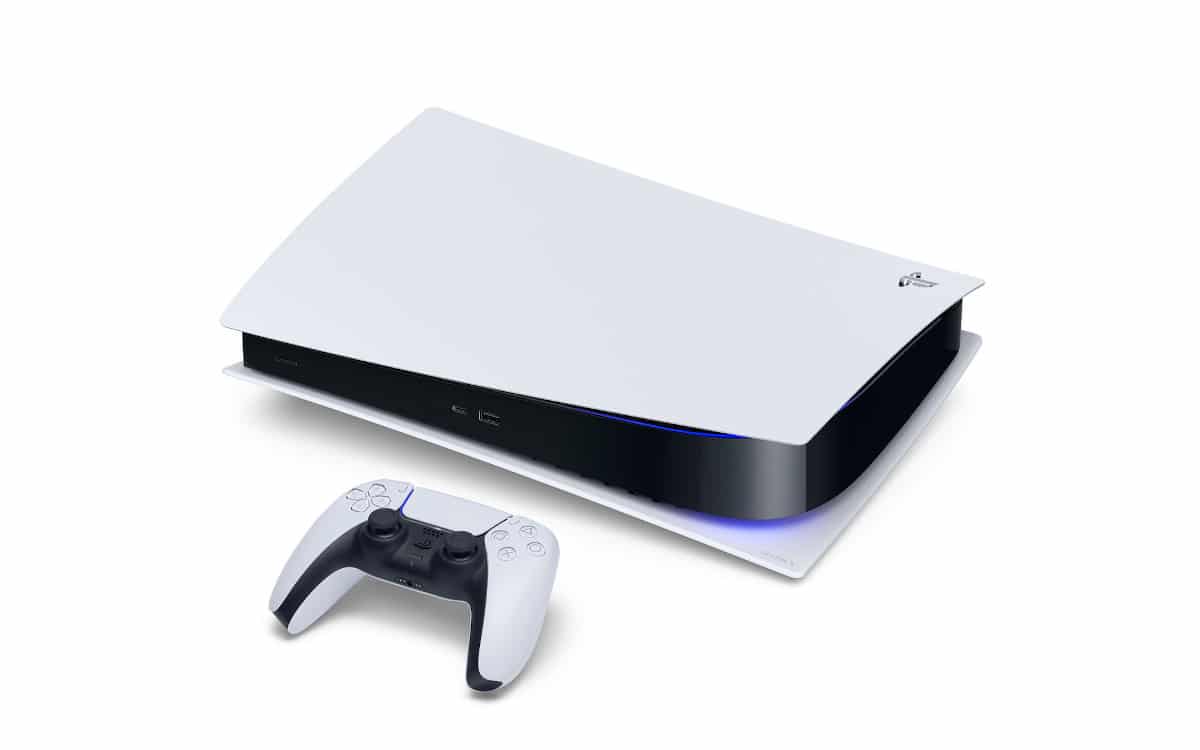 Did you manage to buy a PlayStation 5 ? Chances are, the answer is no. All over the world, console stocks are very low. And as soon as some units appear, they are gone within minutes. We mentioned the sale organized by Cdiscount this week. It only lasted 20 minutes. This shows how quickly the PS5s are sold. This is just one example among many. Whether in France or elsewhere.
Read also – PS5: on eBay, empty boxes are sold for more than 1000 €
Several problems collide in this case. The first concerns the supply of consoles. Sony is unable to meet demand as some components are out of stock. We covered this matter in an article that explains why stocks of PlayStation 5 and Xbox Series X will continue to be very low this year. The second problem is with the sale of consoles: it is not gamers who buy them, but unscrupulous dealers who get them first.
The latter speculate on consoles, buy them using bots (computer programs that constantly scan sites and buy them instantly) and resell them 50%, 100% or even more in some cases. We have mentioned this phenomenon several times in our columns. Some of them explain that they do not regret their action: it is the law of the market. As long as demand is greater than supply, prices explode.
He buys over 2000 consoles and brags about it on Twitter!
Here is another example. A reseller who calls himself " Carnage "On social media bragged on Twitter that he was successful in buying 2000 consoles when the British retailer Game put consoles back in stock. And this when the distributor forbids one person to buy two. It is thanks to a bot that the purchase could be made. The computer program has validated its basket more than 2000 times with a console. And the dealer, just horrifying, who drives the point home: " Thousands of pounds of profit made ". Because, of course, the consoles will be resold with a lot of added value. The account is obviously private. But a British whistleblower denounces them. Find below the tweet about this case.
Faced with the discontent of legitimate customers, the Game brand reacted to British colleagues at VideoGamesChronicle saying that this practice is prohibited and that checks will be made a posteriori on each of the orders, which are in fact " pre-orders ". Translation: Game still gives itself time to verify the legitimacy of each pre-order to turn it into a real order.
All links in the chain are victims
In this case, everyone is the victim of this type of crook. Sony, whose brand image is damaged. Retailers who suffer the discontent of consumers. The players who fail to buy their console. Or customers a little naive who, at best, buy their console much more expensive or, at worst, get ripped off or get robbed.
Remember that the eBay platform, where a large number of consoles purchased in this way are sold there, condemns this practice, while Sony now refuses to apply its manufacturer's warranty for any console purchased on the black market.
It seems obvious to us that Sony (and Microsoft, to a lesser extent) should not have released their console in 2020. Enter the supply certain raw materials and certain components, the manufacturing consoles, the routing consoles and distribution consoles in a complicated health context, each area presents at least one difficulty. And resellers know it. And take advantage of it.
Source: VideoGamesChronicle