With the ease of having immediate access to millions of songs, ranging from the most established artists to new bands, Spotify is the perfect platform for those who like to always have a good song in their ear.
In addition, it has become one of the main apps for the consumption of podcasts, facilitating interaction between audiences and content producers (who can now also upload videos on the platform). Anyone who wants to take advantage of all that Spotify has to offer must know some "hidden" tricks to make it even easier to use.
Discover new artists with the Radio function
Use the Radio function to meet artists.Source: Spotify
Spotify is an excellent tool for meeting artists. There are several ways to discover bands and singers based on your favorite songs, and one of them is the Radio function, which is basically a playlist created from a certain artist, song or album. To access it, just look for the three dots and tap on the "Go to radio" option.
listen to music in private mode
If you don't want your friends to know what you've been listening to on Spotify, you can start a private session. To enable this option, just go to "Settings" and activate the "Private session" option.
Use as an alarm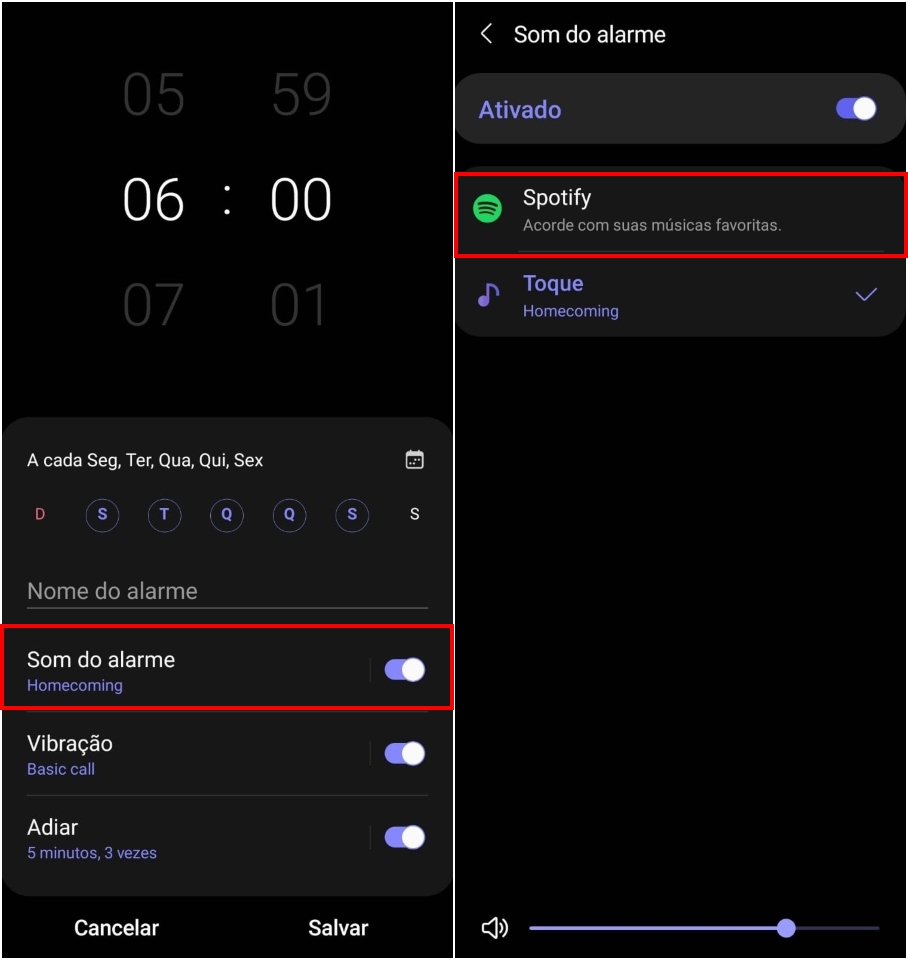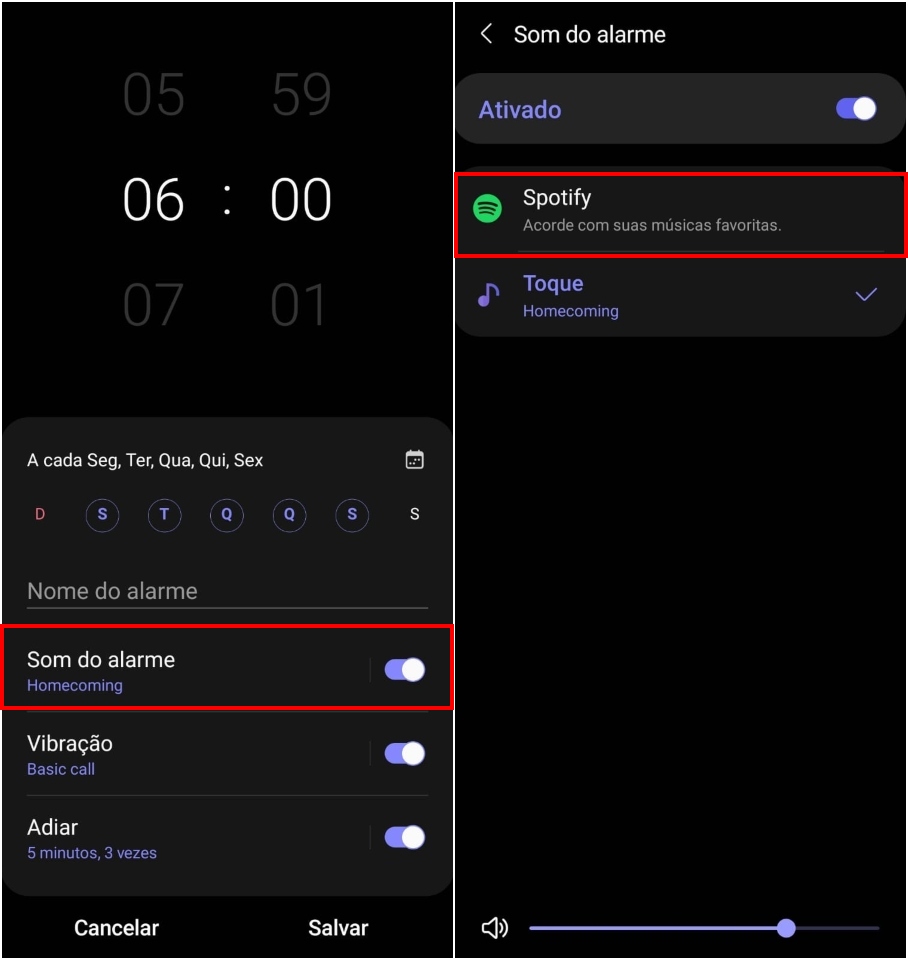 Wake up to your favorite songs.Source: Spotify
If you like to put a song on your alarm clock, Spotify can be a great tool for that. Just access the Clock app on your smartphone, create an alarm (or open the settings of an already programmed one) and tap "Alarm sound". On the next screen, the option with Spotify appears, allowing you to choose which song you want to wake up to.
This function is only available on Android devices. If you have an iPhone, you will need to install an alarm clock app linked to Spotify.
keyboard shortcuts
This tip is for those who use the Spotify application on their computer (it doesn't work in the browser) and can count on simple commands that can make life much easier. Check out the main ones for Windows and macOS below.
Create new playlist: "Ctrl + N" or "Cmd + N"
Select All: "Ctrl + A" or "Cmd + A"
Play or pause: space bar
Repeat: "Ctrl + R" or "Cmd + R"
Random order: "Ctrl + S" or "Cmd + S"
Next track: "Ctrl + right arrow" or "Ctrl + Cmd + right arrow"
Previous Track: "Ctrl + Left Arrow" or "Ctrl + Cmd + Left Arrow"
Increase volume: "Ctrl + up arrow" or "Cmd + up arrow"
Help: "F1" or "Cmd + Shift + ?"
Filter (in Music and Playlists): "Ctrl + F" or "Cmd + F"
Preferences: "Ctrl + P" or "Cmd + ,"
Logout active user: "Ctrl + Shift + W" or "Cmd + Shift + W"
Close: "Alt + F4" or "Cmd + Q"
Complete your playlists with Spotify recommendations
You know when you're creating a playlist and you don't have more song ideas to put in? It's to help at these times that Spotify has a system that recognizes the list by the songs you are adding or by the title and suggests some tracks. In addition, Spotify created a tool that automatically adds songs. To do this, just access any playlist and tap "Enricher" to add songs that you can accept or not. By tapping "Enriched", tracks are removed from the playlist.
Search songs by song lyrics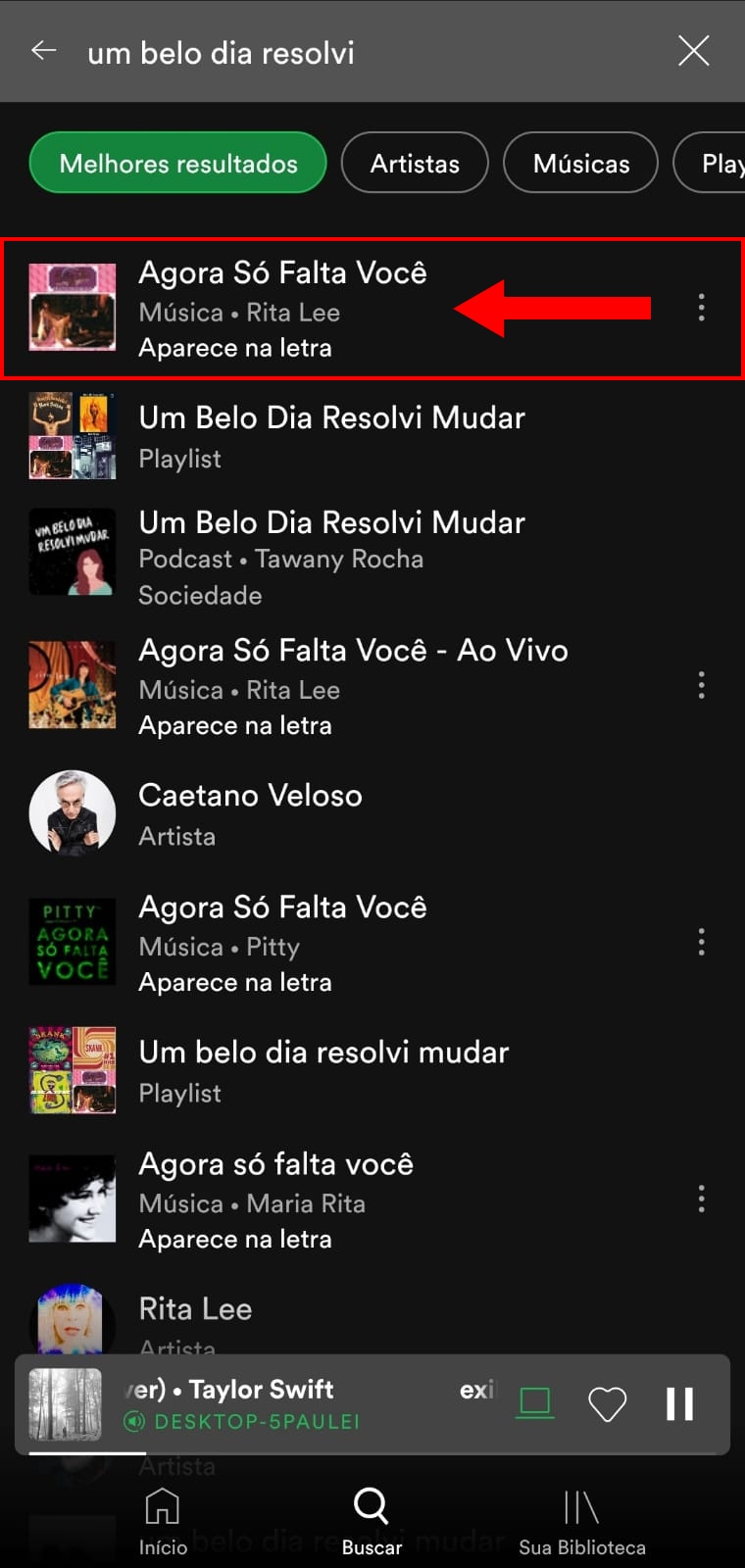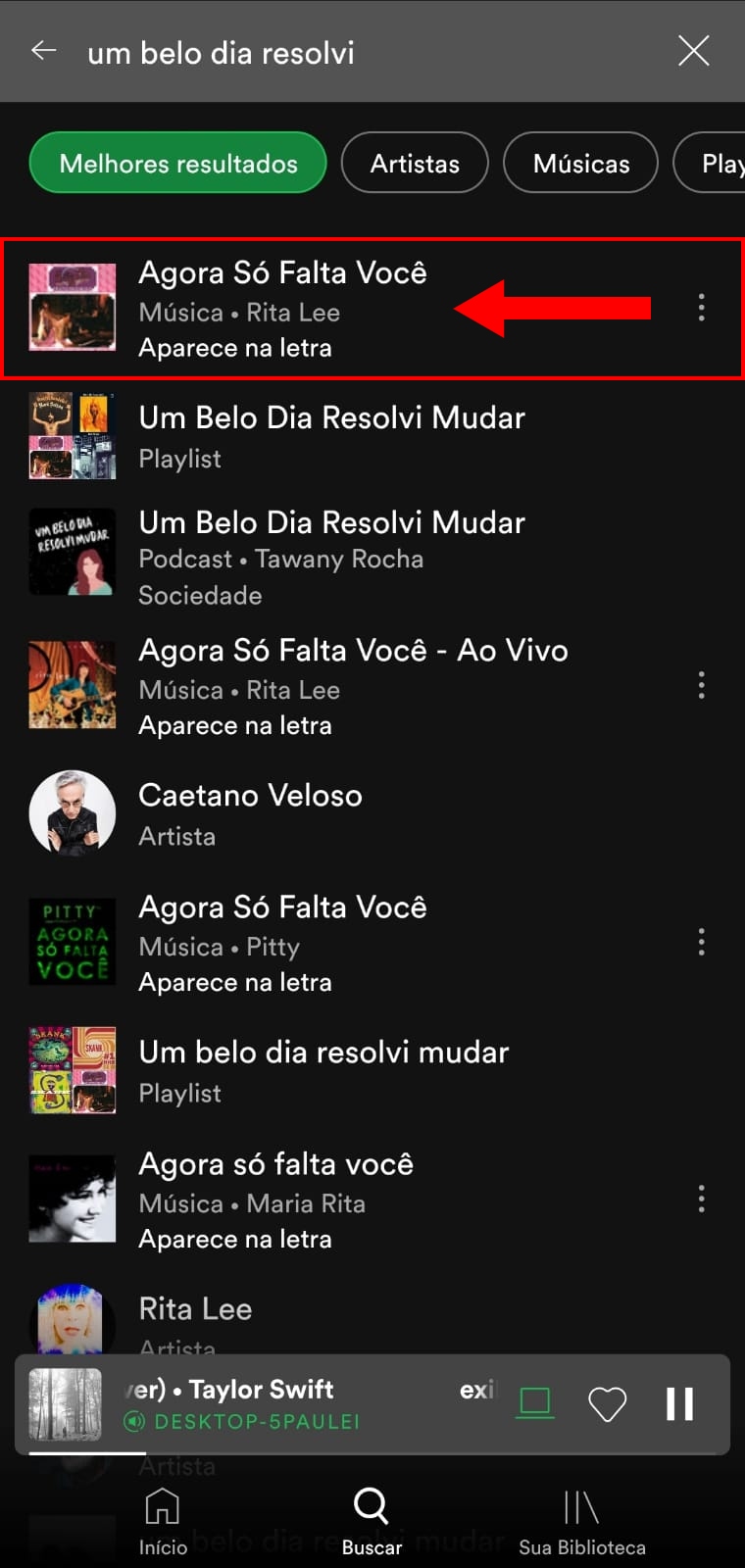 Don't remember the title? Look for the letter.Source: Spotify
This is a tip that will help those people who know a part of the song but don't know its title. Just type a piece of lyrics and the app looks for songs that have the same phrase. When it finds one that matches, Spotify indicates it with the observation "Appears in lyrics".
Share lyrics on social media
The feature of sharing in Stories the music you are listening to is well known. What some people don't know is that it's also possible to share a snippet of the lyrics when they're available on Spotify. To do this, just go to the lyrics of the song being played and tap "Share". You can also select how many lines of the song will appear on social media.
advanced searches
If you want to do more specific searches, there are some commands that can help a lot. Meet them below.
Year: Filters searches by release year and can be used either to search for a specific ("year:2000", for example) or to find songs released within a period ("year: 1968-1971").
Genre: filters searches by musical genre; if you type, for example, "genre:jazz" in the search bar, you will see songs that are classified in that genre.
Label: filters searches by label; if you write, for example, "label:sony", you can search for albums released by EMI.
NOT: excludes something from the search; if you write "Taylor Swift NOT cardigan", the songs of the singer will appear, except for "Cardigan".
Create sessions with friends
If you want to share a playlist or an album with friends so everyone can listen to the same songs at the same time, you can create a group session. To do this, just tap the option to switch between devices and choose "Login". Once that's done, forward the link so that people have access to the songs with you.