O Black conscience day, celebrated on November 20th, has been part of the official calendar in Brazil since 2011, commemorated on the same day of the death of Zumbi dos Palmares, leader of Quilombo dos Palmares. The date can be seen not only as a day of celebration, but of reflection on the role of black people in society. To celebrate, let's introduce the story of 7 important black personalities in the field of science and technology.
1 – Jaqueline Goes de Jesus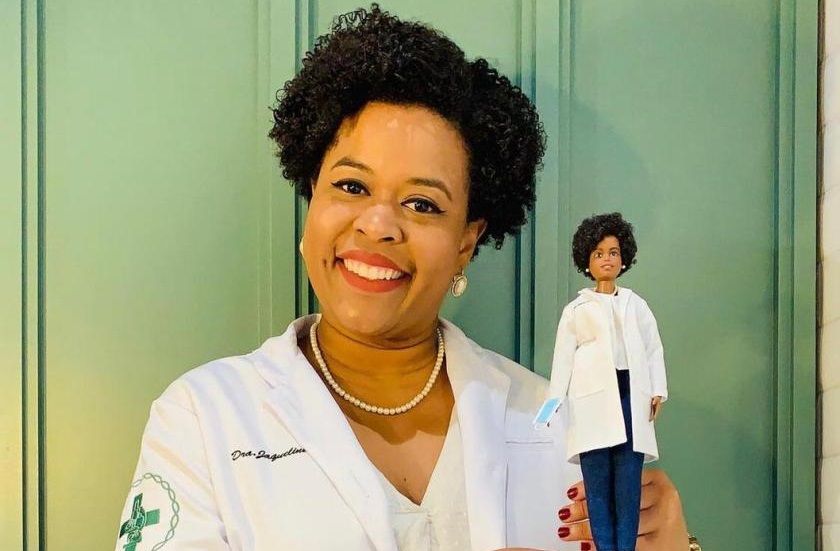 We can start with Jaqueline Goes de Jesus, the 31-year-old Bahian biomedical researcher and researcher, who was part of the team responsible for mapping the sequencing of the first genome of the coronavirus in just 48 hours after the confirmation of the first case in the country.
The work developed by the team was important to show the difference between the virus detected in Brazil and the one identified in Wuhan, China.
Jaqueline has received several awards, being honored on several occasions for her work in the fight against the coronavirus.
She is also part of the Joint Brazil-UK Center for Arbovirus Discovery, Diagnosis, Genome and Epidemiology, an epidemic monitoring project with the objective of providing real-time responses.
2 – Jerry Lawson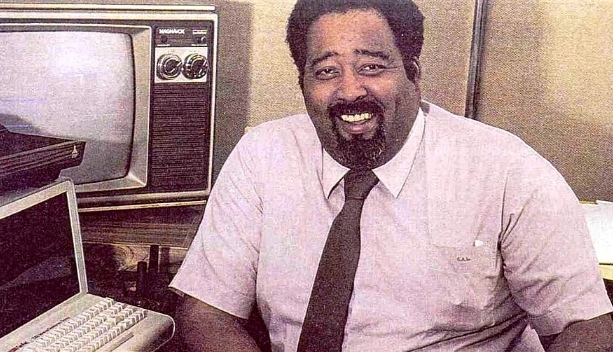 For those who enjoy games, Jerry Lawson is a person to be remembered. Lawson was one of the first blacks to work in Silicon Valley and the gaming industry in the 1970s.
He was responsible for the first cartridge game models, which were so important in video games. Prior to Lawson's creation, a game machine was only capable of running one game, which could not be traded.
Lawson was an electronics engineer and worked at Fairchild Semiconductor, where you created the console Fairchild Channel F, the first console to use replaceable cartridges, released in 1976.
The device had interesting innovations like a dedicated microprocessor that allowed the programming of an artificial intelligence. That way, it wasn't mandatory to have another person to be able to play. Also, the Fairchild Channel F had a function "Hold", which allowed stop the games. Something similar to "Pause" we know today.
Part of its history can be seen in the documentary series GDLK, available on Netflix.
3 – William Kamkwamba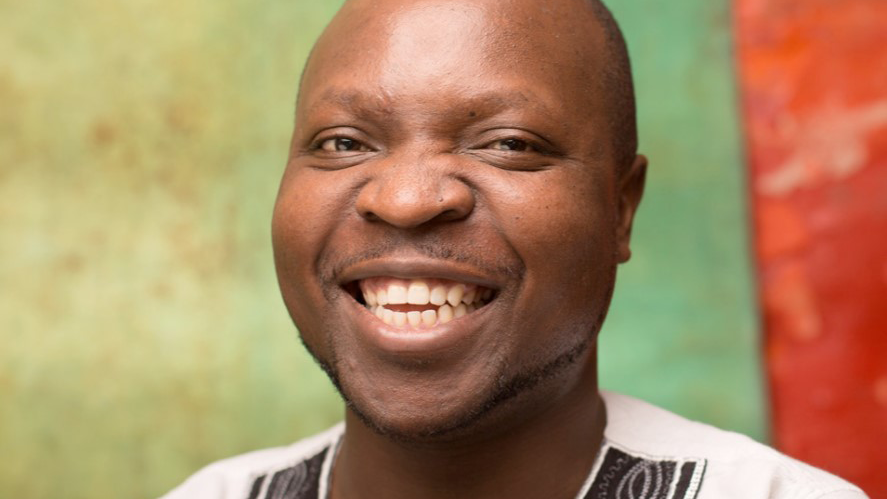 William Kamkwamba is an engineer and inventor, graduated from the University of Dartmouth, in the United States, but his life was never easy.
His story begins in Malawi, in the village of Wimbe, a poor place that suffered from severe drought. In 2002 his family couldn't afford his studies and William had to drop out of school at 14 years old.
Even unable to go to school, William continued to attend the library of a neighboring village, where he studied physics and learned how engines work. With a lot of study he managed to understand and develop a wind turbine that, combined with a mill made with materials found in scrap metal, managed to generate energy to irrigate his family's plantation.
The story became famous in 2006, when published by the newspaper The Daily Times. In 2013, he joined the Forbes list as one of the people under 30 who are changing the world.
You may have seen William's story as it is represented in the film. "The Boy Who Discovered the Wind", released by Netflix in 2019, inspired by the book of the same name.
This story shows the transformative power of education. Today, William is an entrepreneur who divides his time between the United States and Malawi.
Kamkwamba also coordinates a project called The Moving Windmills, which aims to develop projects to drill artesian wells, install solar-powered pumps, renovate schools and help in the development of Kusungu, his town in Malawi.
4 – Dorothy Vaughan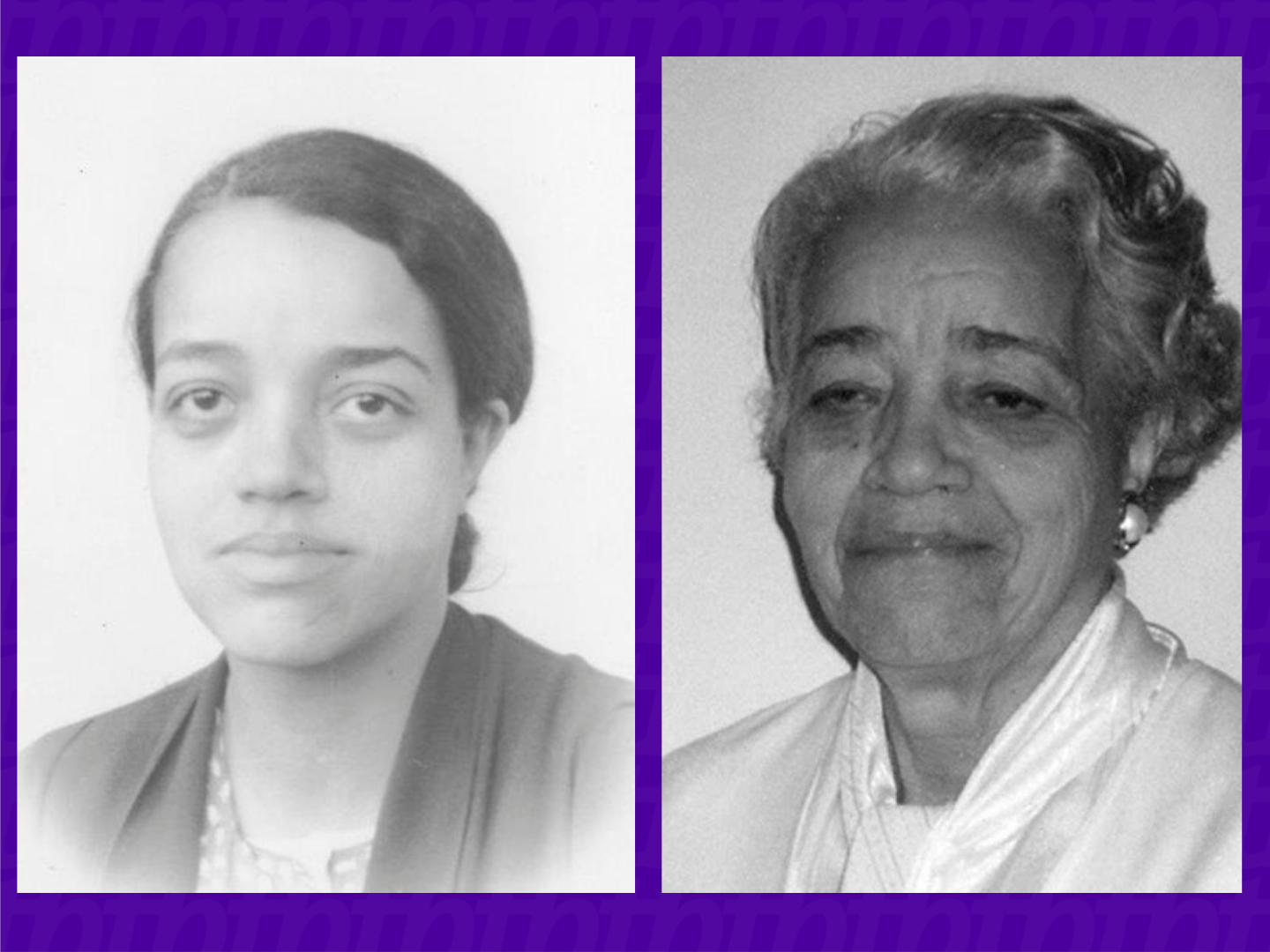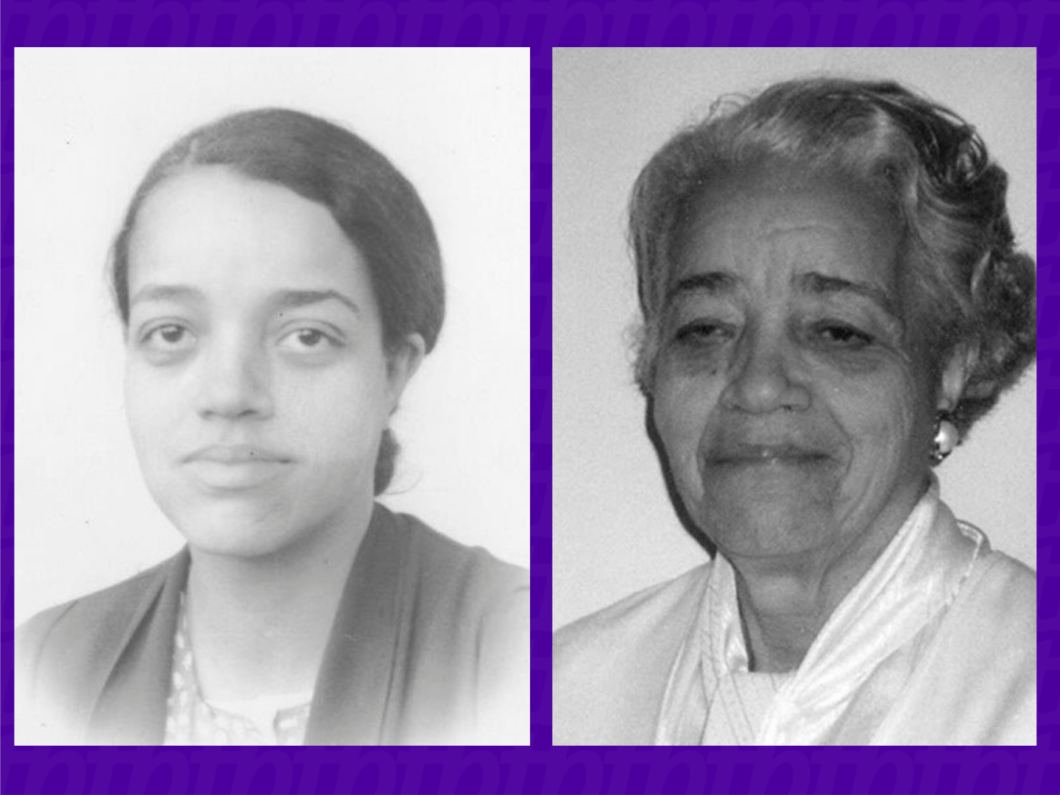 She earned a bachelor's degree in science from Wilberforce University when she moved to Farmville, Virginia, to work as a math teacher.
In 1941, the US government created the Order 8802. This measure prohibited racial, religious and ethnic discrimination. This allowed people of color and other ethnicities to have more job opportunities. It is important to remember that, during this period, the United States was experiencing a period of great racial segregation.
So, in 1943, Dorothy began working at the National Advisory Committee for Aeronautics (NACA), which in the future would become NASA.
The Americans were in the middle of a space race against the Soviets. Therefore, a lot of people were needed to handle the demand for data processing related to space missions. Yes, many calculations were done by hand, relying only on human capabilities. It was data processing in hard mode.
Even facing a lot of prejudice, such as the fact that black employees are forced to use separate bathrooms and cafeterias, Dorothy and her team made up of black women did an incredible job that had to be recognized.
In 1958, when the agency became NASA, calculations began to be done by computers, Dorothy learned to program in the language Fortran and later became an expert. Dorothy has always shared her knowledge with the team and fought for equal treatment at the agency.
These attitudes created opportunities for other black women to work in an area previously dominated by white men.
Dorothy continued in her role until she retired in 1971. Her story, as well as that of Katherine Johnson and Mary Jackson, can be seen in the film. Stars beyond Time. In the work, actress Octavia Spencer takes on the role of Dorothy Vaughan.
5 – Enedina Alves Marques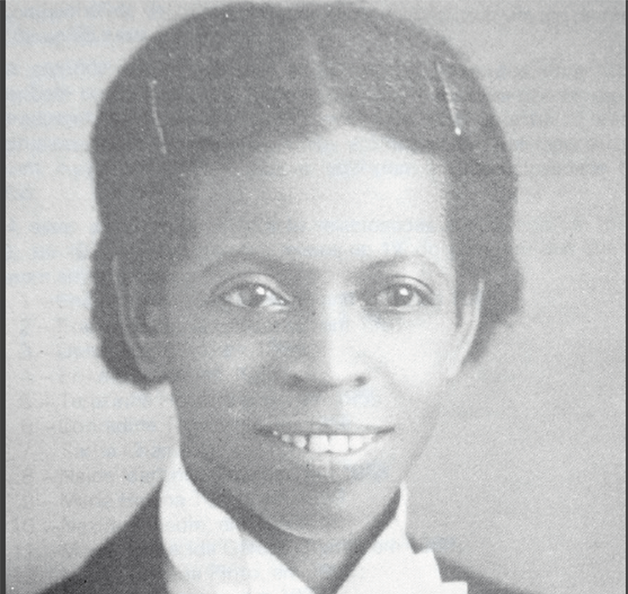 Enedina Alves Marques was the first black woman to graduate as an engineer in Brazil. Enedina was from a humble family and during her childhood she had her studies paid for by Major Domingos Nascimento Sobrinho, so that she could accompany his daughter.
Enedina graduated, worked as a teacher until joining the University of Paraná in 1940, in a class made up of white men.
She divided her time working as a math teacher while studying, completed her engineering degree in 1945, becoming the first woman to graduate as an engineer in Paraná and the first black woman to graduate as an engineer in Brazil.
Enedina worked at the State Department of Water and Electric Energy of Paraná. It took part in important projects such as the development of the Paraná Hydroelectric Plan, with the main highlight being the Capivari-Cachoeira power plant project, currently known as the Parigot de Souza Power Plant.
Enedina had a solid career, traveled the world, was recognized as a great engineer. He retired in 1962 and died in 1981.
6 – Patricia Bath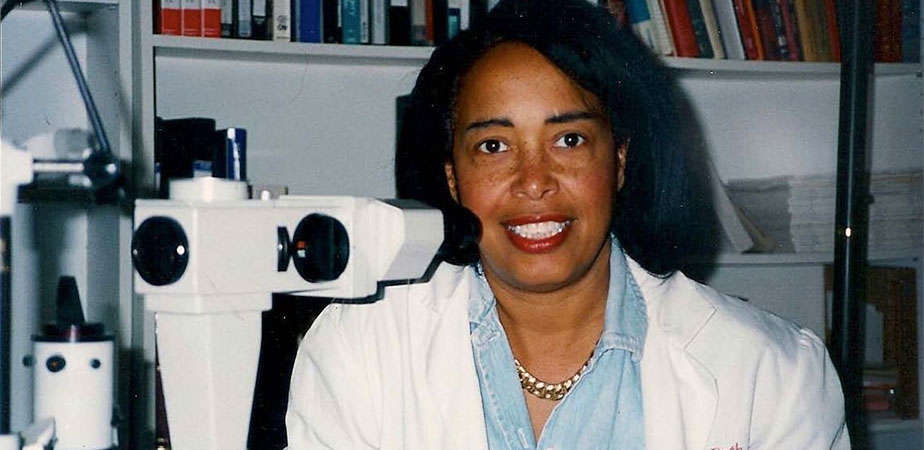 Patricia Bath was the first black surgeon at the University of California. Patricia was born in the Harlem neighborhood of New York and as a teenager was awarded a scholarship by the National Science Foundation.
Despite confronting racism and prejudice about being a woman, in 1983 she helped found the University of California's ophthalmology residency program and was named president—the first woman in the United States to hold such a position.
During the 1980s, Patricia participated in research on the use of lasers for treatments in ophthalmology. In 1988, she developed the patent for "Laserphaco Probe" a less painful type of laser cataract surgery that has restored sight to blind patients decades ago.
Patricia created another five patents until she retired in 1993, but continued to travel the world attending lectures aimed at orienting medical students interested in science and technology.
7 – Mark Dean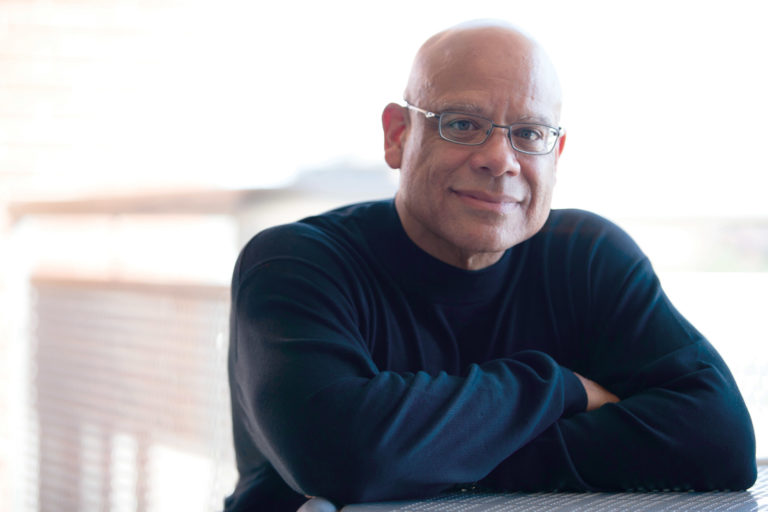 Mark Dean is a computer scientist, engineer and inventor. In 1979, shortly after graduating with a degree in electrical engineering from the University of Tennessee, Dean was hired by IBM and with his colleague Dennis Moeller, was responsible for creating the ISA bus, which became the computer industry standard at the time.
This creation allowed computers to be connected directly to external devices such as printers and monitors in a simple way.
Dean also led the team responsible for designing IBM's first personal computer, which also earned him three of the device's nine patents.
In 1996, he was the first African American to become a partner at IBM, and in 1999, he made a major breakthrough when Dean and his team developed the first chip capable of operating a gigahertz.
The innovation made it possible for computers to process billions of calculations per second, allowing information to be processed much faster, breaking barriers considered unthinkable by manufacturers and engineers.
a long way ahead
Although not mentioned in all biographies, all black personalities mentioned in this text had to face not only the challenges of their professional careers, but also face situations of discrimination or mistrust about their abilities, solely because they were black. However, despite the difficulties, they managed to become references in their areas.
The world is changing, but there is still a long way to go for society to have more spaces and equal opportunities.
With information: NASA, William Kamkwamba,Biography