Several processes in our daily lives have been made simpler with the help of technology, including learning new things. In this sense, numerous specific applications were created and among the most popular are those that allow you to learn a new language such as English, for example.
If you want to study English or even improve your pronunciation, we will bring, in this text, several unmissable app tips for smartphones or tablets that can help you in all tasks related to these subjects. Be sure to take advantage of the links presented in each of the apps, as they will direct you to the download page on your device.
Enjoy!
BBC Learning English
(Source: BBC Learning English/Reproduction)Fonte:  BBC Learning English
To start this list of recommendations, get to know an app created by the BBC, developed to help many people around the world in the practice of the English language. Free of charge, the service offers countless interactions for students, teachers and even native speakers who want to discover more facts about their own language.
It is possible to take advantage of the contents of the news portal and use them in everyday life to train some questions relevant to grammar. Full texts are also made available free of charge, providing very powerful background material. So, in addition to acquiring vocabulary, you will also be well informed.
Duolingo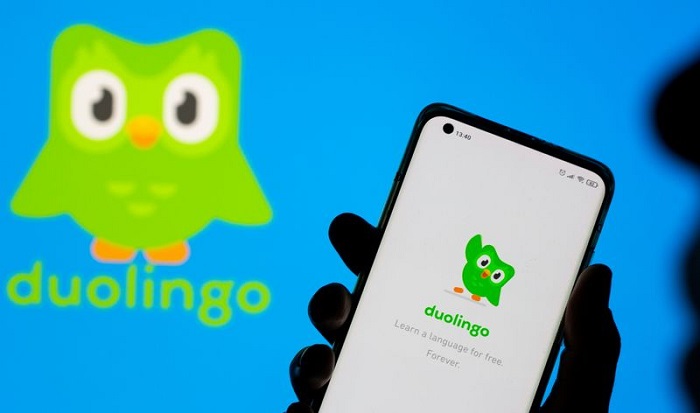 Learn English in creative and interesting processes. (Source: Duolingo/Reproduction)Fonte: Duolingo
One of the most popular free apps for learning English, Duolingo offers different content, especially when it comes to idioms, pronunciation and trivia. There are numerous attachment exercises, personalized listening and learning gamification.
As your studies progress, you can unlock new possibilities in the app. In addition, it is also possible to integrate your knowledge in other languages, such as German, Spanish, Russian, French, Italian and Korean.
Duolingo also has a paid version of the app, Duolingo Plus, which is ad-free and has additional features such as domain testing.
Cake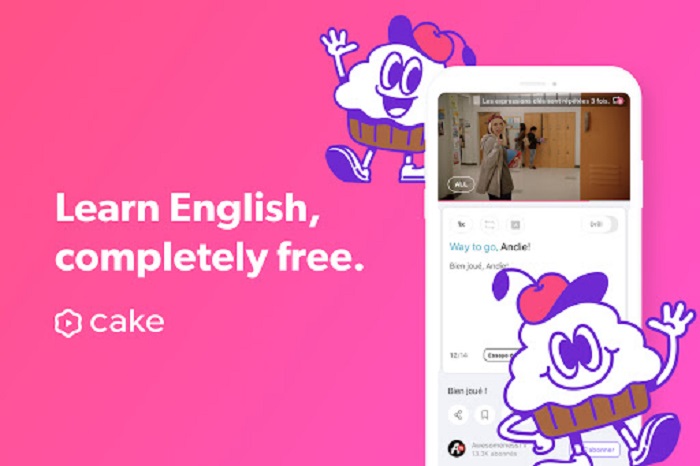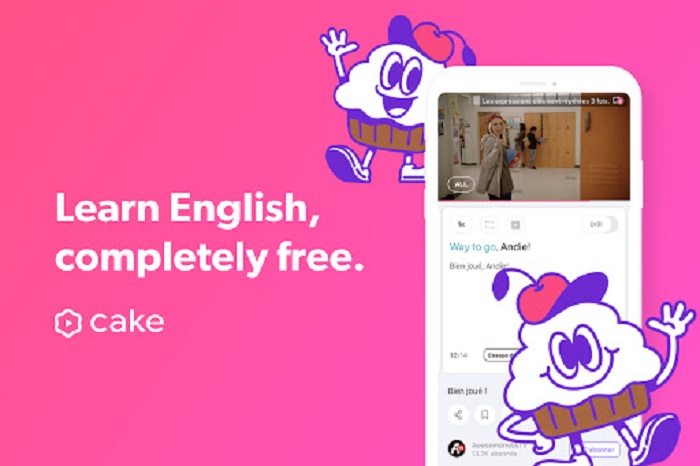 Introduce English into your routine to improve language fluency. (Source: Cake/Reproduction)Fonte:  Cake
While many people have difficulty learning new languages ​​on their own, applications like Cake emerge to break this stigma. In an easy and practical way, users can venture in a unique way, starting from basic, intermediate or even advanced.
A very interesting feature of the platform is the methodology, which uses everyday issues to involve participants in all issues pertaining to the new language. When using videos, series and movies, there is a better use of those who want to discover new words and enrich their vocabulary.
language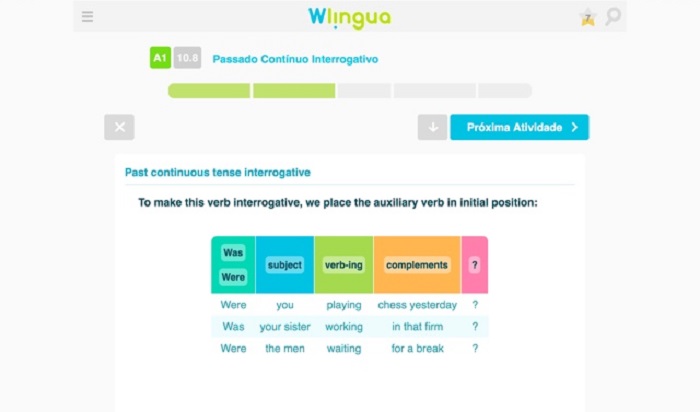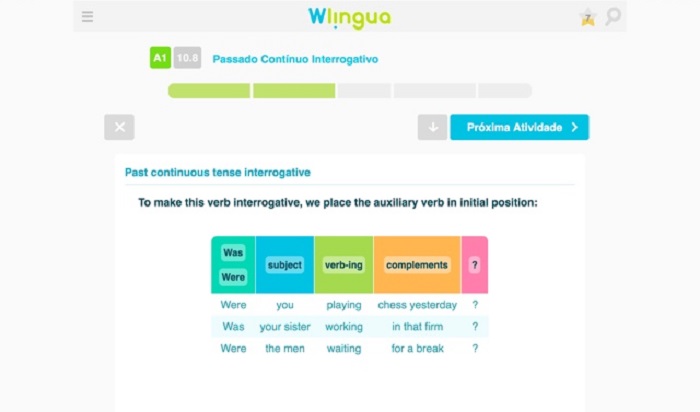 Practice exercises and understand all the mechanics of the English language. (Source: Wlingua/Reproduction)Source: Wlingua
Available for Android and iOS, Wlingua offers unmissable resources both for those interested in studying the English language to take a competition or test, and for those who want to develop more language skills. The application offers numerous grammatical exercises, texts for in-depth reading (according to comprehension levels), writing options, verbal fluency and also short sentences that can be listened to for pronunciation training.
There is also paid content, with exclusive lessons, but the free version is already able to offer a wide range of possibilities, especially for those who still want to master writing in the English language. The idiomatic rules are even approached in an interesting way, creating instant recurrence so that the student never forgets the lessons learned.
HelloTalk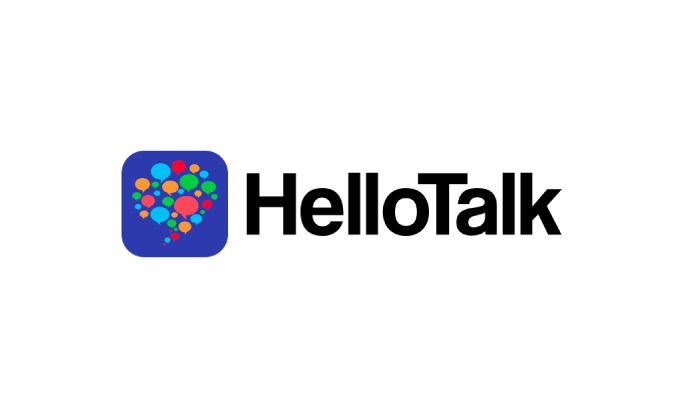 Chat with native speakers and discover new possibilities in English. (Source: HelloTalk/Reproduction)Fonte:  HelloTalk
And to close this list of recommendations, we could not fail to mention HelloTalk. Focusing on pronunciation and conversation, the user can navigate the app and meet native speakers to chat and train their English. You can sort them by common themes or also discover new possibilities.
The developers believe that conversation is the key to success in fluency in the English language, mainly because many idioms are learned in practice and doubts can be asked during the meetings.
In addition, the app also monitors the timing of discussions, as it is quite possible that the native English speaker is interested in learning Portuguese. In this way, both can practice the languages ​​in interesting, creative and relaxed conversations.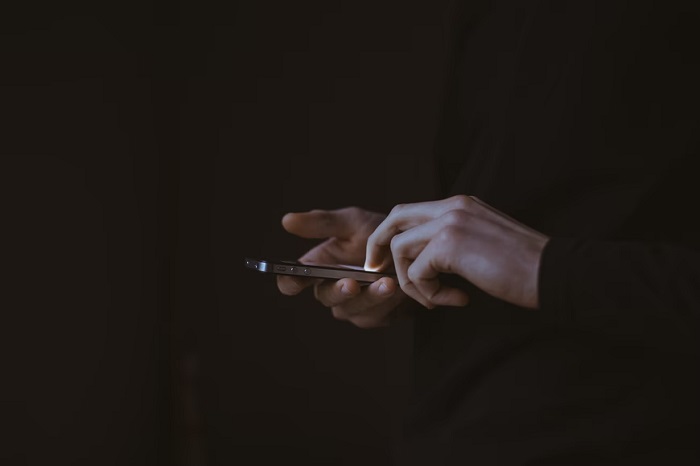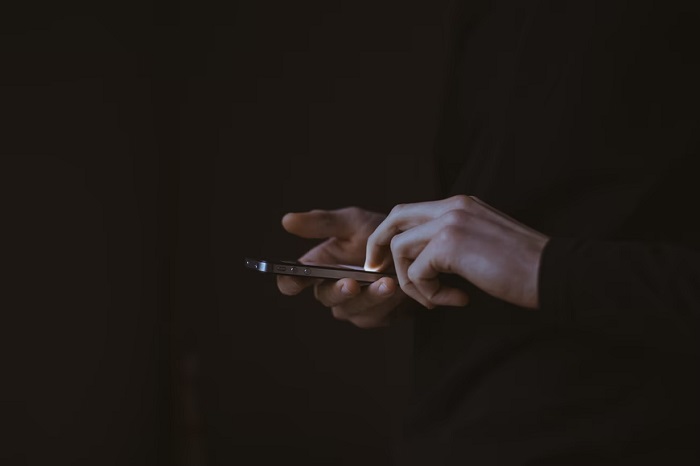 With your smartphone, you will be able to browse different apps and learn new English language subjects. (Source: Gilles Lambert/Unsplash/Reproduction)Source: Gilles Lambert / Unsplash
Did you like the tips? So be sure to enjoy! Download some of these options right now and ensure your fluency in English.