The Serasa Score – also known as credit score – is a free consultation scoring system that indicates to the market your "health" as a debtor. The number ranges from 0 to 1,000, and the higher the number, the greater the chances that a particular profile will be able to pay all its bills correctly in the next 12 months.
This is an important tool that helps in the process of granting credit (for loans, financing and cards) and in doing business. After all, high scores on the Serasa Score indicate greater trust for the creditor and for this reason, banks and finance companies tend to keep an eye on the score of their customers.
With that in mind, one of the biggest desires of consumers is to increase their score to get the credit they need for their projects. This is a very popular subject and that's why we decided to create this guide with 15 tips that can help you increase your Serasa Score.
1. Understand how the score is calculated
Understand what is taken into account when calculating your Serasa Score. (Source: Serasa/Reproduction)Source: Serasa
Understanding how your score is calculated is essential to increase it. Did you know that your score is influenced by the registration data you provide, market negatives and other important factors?
It's worth checking your Serasa Score right now and understanding how it's calculated.
2. Know what DOES NOT increase your score
In addition to understanding what counts for composing your score, it's important to understand what doesn't count. Putting the CPF on the invoice, for example, does not influence your credit score. Increasing income is another factor that does not impact the calculation of your grade on the platform.
3. Keep your data up to date
One of the most basic and easiest ways to increase your credit score is to keep your data up to date with Serasa. After all, this way you demonstrate that you are committed to maintaining efficient communication with companies, in case you need to be contacted.
Therefore, if there is any change of name, address or mobile number, make sure that your registration is up to date.
4. Pay bills always on time
It may seem obvious, but paying bills by the due date is very important to increase the chances of your score going up. A delay of one or two days may not even negate your name, but it can hurt your score – in addition to incurring fines and interest.
If you are unable to pay your bills by the due date, consider changing the day your bills are due.
5. Keep the name clean in the square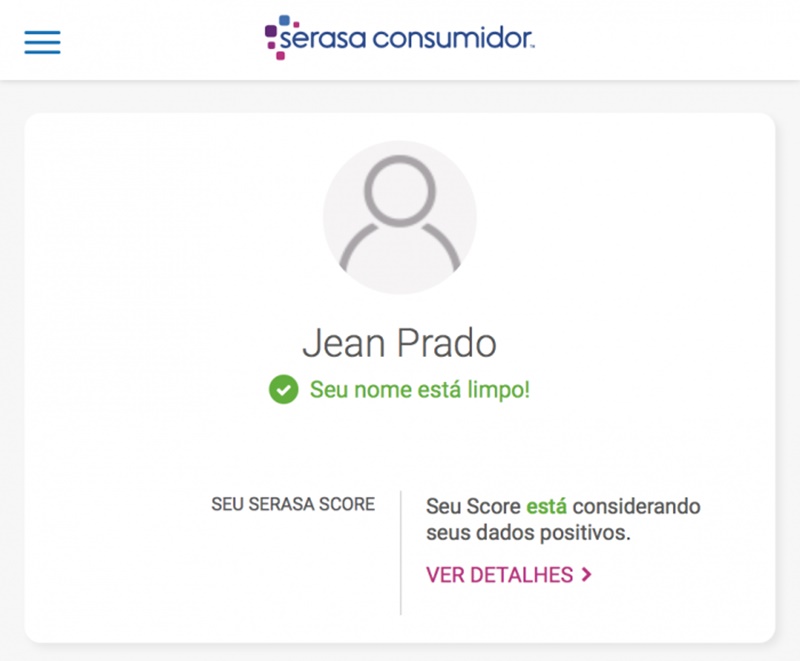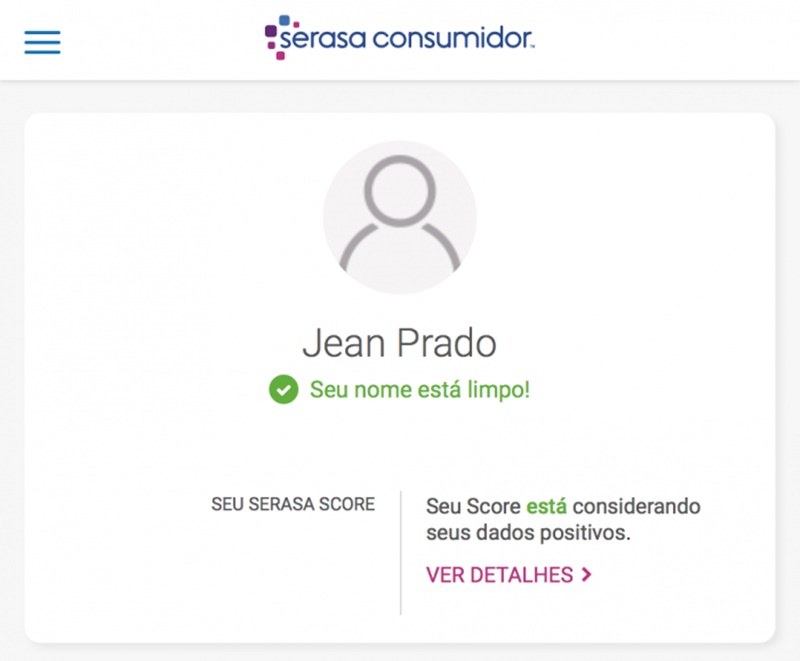 Keeping the name clean can help you increase your Serasa Score. (Source: Serasa/Reproduction)Source: Serasa
Another factor that can significantly affect your Serasa Score score is the existence of outstanding debts. Therefore, if you have overdue financial matters, the recommendation is to negotiate them and arrange payment for them as soon as possible.
Remember that companies can know if you will be a good payer.
6. Don't lend your name to anyone
Any account contracted in your name – be it a bill for electricity or water, even a loan or financing – end up being reflected in the calculation of your score. In the event of default or late payment, your score may be penalized.
7. Use the Positive Registration
To help consumers, Serasa offers a service called Cadastro Positivo. This tool allows companies to collect positive customer data (such as regularity in payment) and not just negative points.
Thus, by keeping your registration up to date, you will be helping companies to see your profile with good eyes.
8. Schedule your expenses
Basic financial planning tip, but few people follow. When there is predictability in spending, you decrease the chance of delaying bills or running out of money to pay off your debts.
9. Avoid unnecessary expenses
As a result of your planning, necessary expenses tend to disappear from the budget. However, it is always good to remember that it is in this area that many families end up in very complicated situations to get out.
10. Pay the full amount of your invoices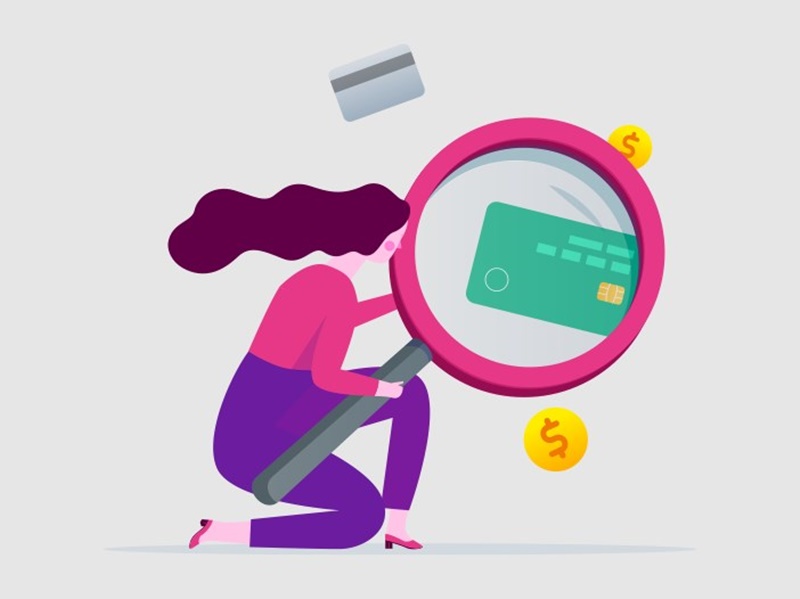 In addition to having very high interest rates, paying the minimum on the card bill does not help to increase your points. (Source: Serasa/Reproduction)Source: Serasa
Opting for the minimum bill payment sends the message that you are failing to meet your financial commitments, which is obviously not a good indicator for improving your credit score. The extremely high interest rates of this modality represent another important reason to avoid this practice.
11. Avoid installment purchases
Buying everything in 12 times can be a "hand on the wheel" to buy some products, but it ends up favoring financial loss and can even harm the Serasa Score.
12. Keep a good relationship with companies
Companies that extend credit value loyal customers. Therefore, an important tip is to maintain a good relationship with the companies you relate to, always building a friendly and lasting relationship.
13. Check your score regularly
The score is a dynamic number that can change at any time. Therefore, it is important to keep an eye on how each new attitude can impact your score, reinforcing positive aspects and discouraging negative ones.
14. be patient
However, although it is recommended to look at your score regularly, you need to be patient. It may take a few days for your score to update after a new financial habit has been established. So be patient!
15. Know the Score Turbo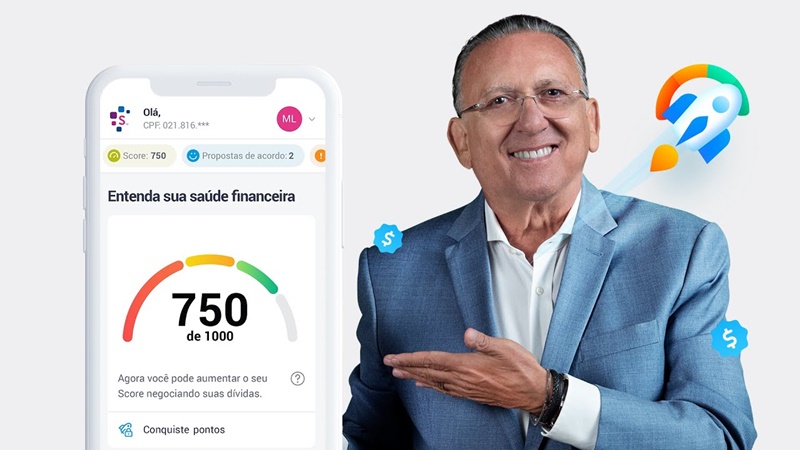 Serasa Score Turbo can accelerate your score increase. (Source: Serasa/Reproduction)Source: Serasa
Finally, our last tip has to do with Score Turbo, a tool from Serasa that helps you increase your score quickly, especially for those who are already in debt. It's worth knowing this feature that can instantly show you how much your score goes after paying off debts.