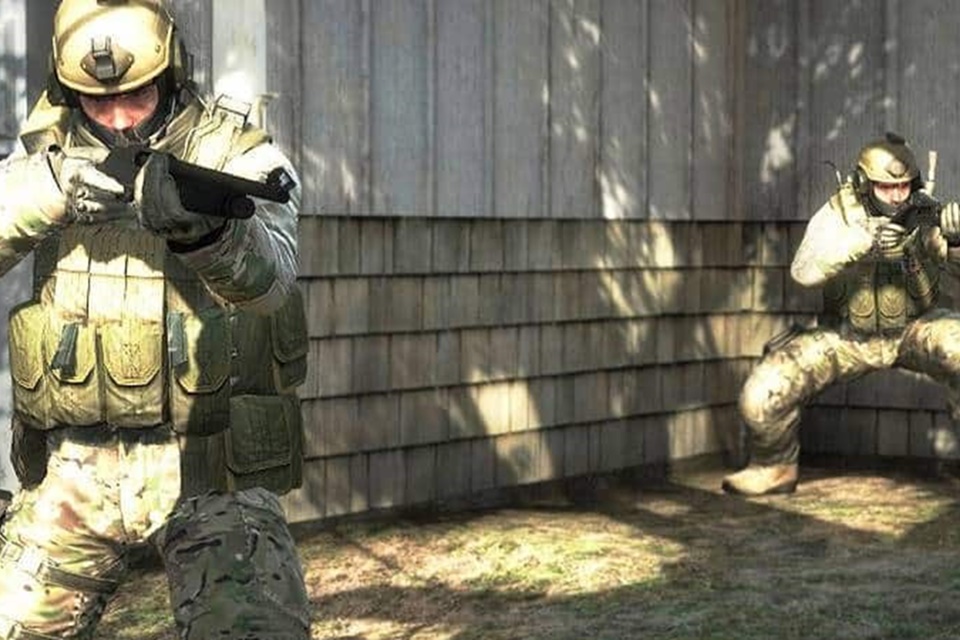 Currently, people are having more time to enjoy their favorite games, and even with so many promotions out there, the best options, in some cases, are still free games. If you are in this group and you are a fan of shooting games, below are some tips for you to take advantage of in your free moments to play.
1. Counter-Strike: Global Offensive (PC)
there is no doubt that Counter-Strike is one of the most talked about names when we think of first person shooters, and thanks to Valve it's been a while since the community has been able to enjoy the latest version, Counter-Strike: Global Offensive, without paying anything for it. If you like titles with a little faster matches, this is undoubtedly one of your best choices.
2. Team Fortress 2 (PC)
Another game coming directly from Valve, Team Fortress 2 bet on clashes between teams in which each character has a more specific role, in addition to a cartoony look that fell in public taste and various cosmetic items to be unlocked.
An important detail is that it is available for PlayStation 3, Xbox 360 and PC, but it is only free on computers.
3. PlanetSide 2 (PC and PlayStation 4)
PlanetSide 2 is a game that has been available for some time and has a very dynamic proposal: as soon as you start your journey in this vast universe, you must choose one of the three existing factions to fight for the domination of territories on the planet Auraxis. The fun part is the fact that over a thousand players of different classes can roam the battlefields, and you get to choose which area you want to visit to participate in attacks or defenses.
4. Call of Duty: Mobile (Android and iOS)
Let's highlight an exclusive mobile game in this list – and which, by the way, manages to bring the entire console gaming experience to the small screen. Everything you love about the main series is here, such as killstreaks, weapon customization, varied modes and even the option to fight against zombies. And the best part: this entire package is available in the range.
5. Warface (PC, Xbox One and PlayStation 4)
Here's a hidden gem that maybe many don't know about, but it's a first-person shooter project developed by Crytek, which is responsible for the series. Crysis. Here you need to choose a class to participate in clashes between teams or even in matches against bots that have a short story and specific objectives to complete.
It is noteworthy that you do not need to shell out a penny here, as the equipment is normally released during your combat progression.
6. Quake Champions (PC)
Based on the popular first person shooter series, Quake Champions was inspired by Quake III Arena and brings characters with unique characteristics and abilities for confrontations on slightly tighter maps. Despite the slightly simpler style next to even the other titles on this list, it's still capable of a lot of fun.
7. Warframe (PC, Switch, Xbox One and PlayStation 4)
Another game that involves the use of characters with different styles and abilities. warframe stands out for mixing elements of first person shooter with a bit of RPG, since you need to dedicate yourself and get equipment to improve your performance in combat. In addition, the game is constantly updated with new content, which guarantees a unique air for the community – which is not small.
8. Fortnite (Android, iOS, PC, PlayStation 4, PlayStation 5, Switch, Xbox Series X/S and Xbox One)
It's impossible to assemble a list of these without highlighting one of today's darlings. Fortnite it fell in the public's liking for bringing elements of Battle Royale and also allowing the creation of varied structures. In addition, Epic Games tends to constantly update the title with more content, whether it's maps, skins (even Neymar Jr. joined the bandwagon) or other elements.
9. PUBG (Android, iOS, Xbox One, PlayStation 4, PC and Stadia)
Another one that is very commented on in the community and also bets on varied maps for confrontations in different modalities. Among the game's highlights we can highlight the frantic combats and character customization options, as well as well-built and varied maps.
10. Paladins (PC, Xbox One, Switch and PlayStation 4)
We close this list with Paladins: Champions of the Realm, which brings confrontations between two teams formed by characters with their own skills and specific strategies. In addition, the game bets on a system of cards that help shape the style of play according to each person.